Sanne Poeze of Girl on Kicks Shows Just How Powerful Femininity Can Be
Poeze is staking her claim on the sneaker industry and sharing her passions in Reebok's It's A Man's World campaign.
Sanne Poeze's
obsession with sneakers started early. At 16, she tagged along as a friend searched for the next big drop, and was hooked by the thrill of the chase. She bought her first limited-edition pair of kicks at 17 and never looked back.
Owning that one pair unlocked something within Poeze, and her collection continued to grow while she attended school for graphic design, and landed her first job in fashion. Once she realized that her creativity and passion for sneakers couldn't be satiated any other way, she launched her blog, '
Girl On Kicks
'. According to Poeze, the goal was to showcase what inspired her, and hopefully inspire others. "[It was] a blog where I could show what's inside my ever-expanding sneaker closet, and which new releases excite me and why. And last but not least, I could give inspiration on how to style your outfits with sneakers in a feminine way. So 'Girl on Kicks' became my little project."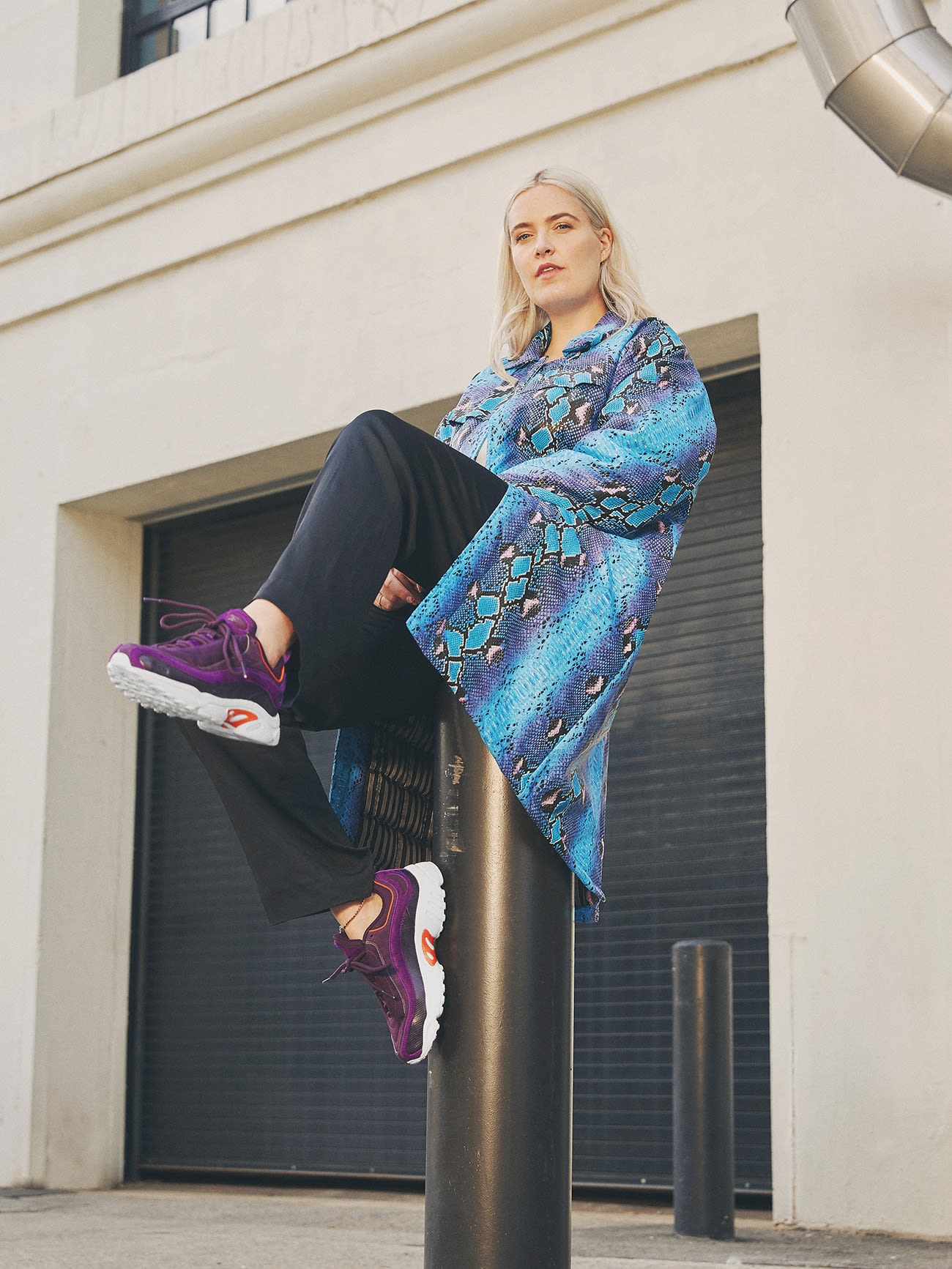 Just a few years later, that little project became a full time career. Poeze now uses her expertise and vision to create engaging social media content focused around styling sneakers and trend forecasting. Everything she creates is laced with a subtle femininity—she features lingerie, dresses, nail art, and an impressive accessories collection with her kicks, which is a stark contrast to many sneakerheads who favor streetwear silhouettes (although there's some of that, too).
Poeze's unique perspective is exactly what makes her so valuable in the industry, and she works hard to create more awareness and space for women within sneaker culture. That task, she says, is not an easy one. "I feel like I have to prove myself double to show them that I know my shit and express my talent," she says.
In order to get the industry a little bit closer to a place where equality is the status quo, Poeze teamed up with Reebok for the "It's A Man's World" campaign.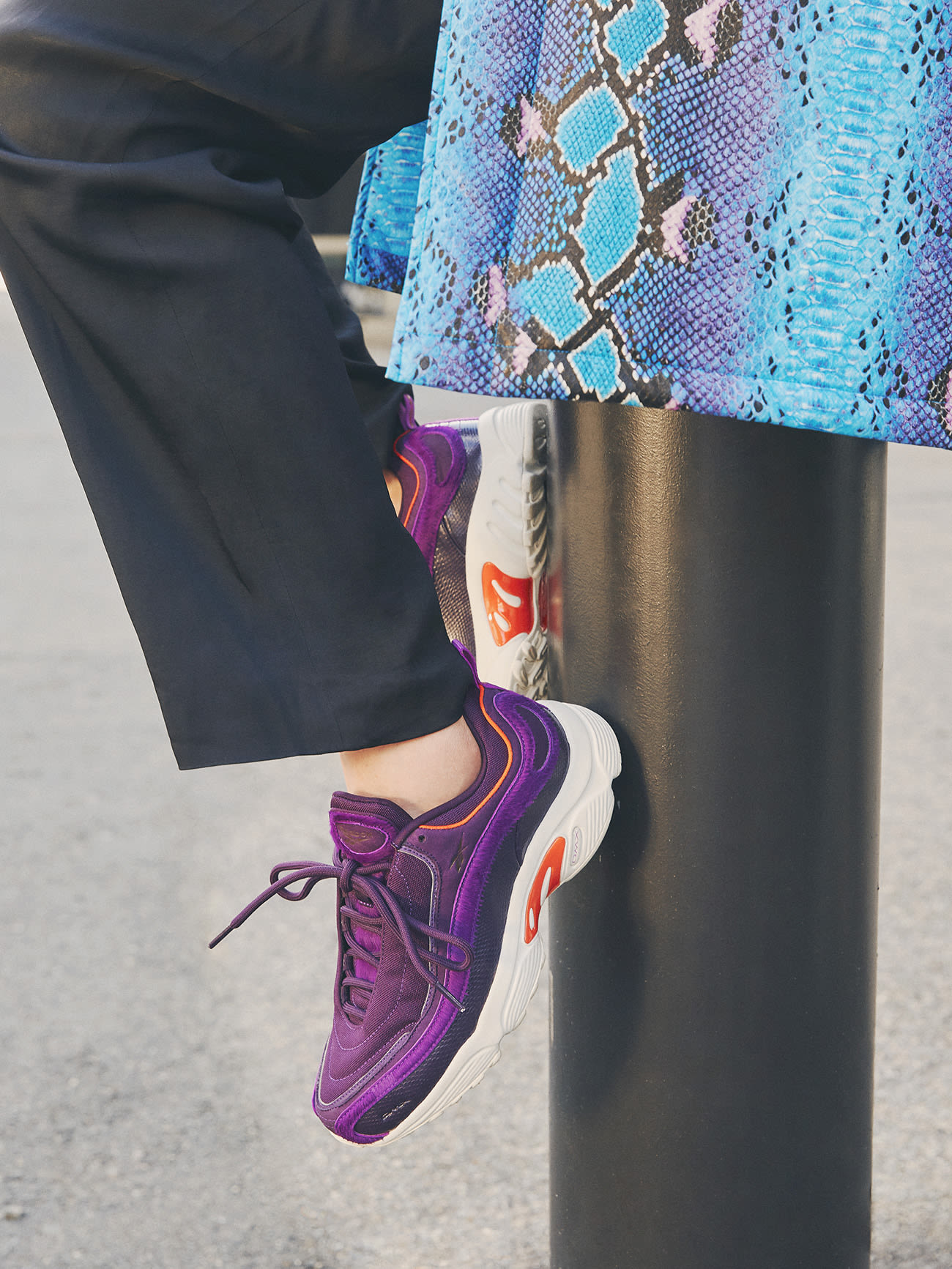 The "
It's A Man's World
" campaign features the stories of five fearless, unique women who are defying convention and making their mark in the often male-dominated sneaker, art, and music industries. In addition to Poeze, the campaign also features Director of Marketing and Creative Strategist at Crush & Lovely, Jazerai Allen-Lord; artist and illustrator Distortedd; writer, record producer Wondagurl; and activist and cultural curator Kimberly Drew.
As part of the collection, Reebok is releasing four classic sneakers—the
Classic Leather
,
Club C
,
Workout
and
Freestyle Hi
—alongside two shirts with "
It's A Man's World
" emblazoned on them. Additionally, each of the five women collaborated with Reebok designers to create a sneaker that represents their own journeys. The collection will include monthly drops comprised of the
Club C
,
Aztrek '96
,
Freestyle Hi
,
Instapump Fury
and
DMX Daytona
silhouettes featuring designs that represent each of the women's unique personalities and passions.
When considering what she wanted for the design of her
DMX Daytona
silhouette, Poeze chose the color purple to send an impactful message. "Purple is often associated with feminism. I want girls to know that you can be both emotional and strong at the same time. And that you don't have to give up your feminine side in order to be seen as powerful."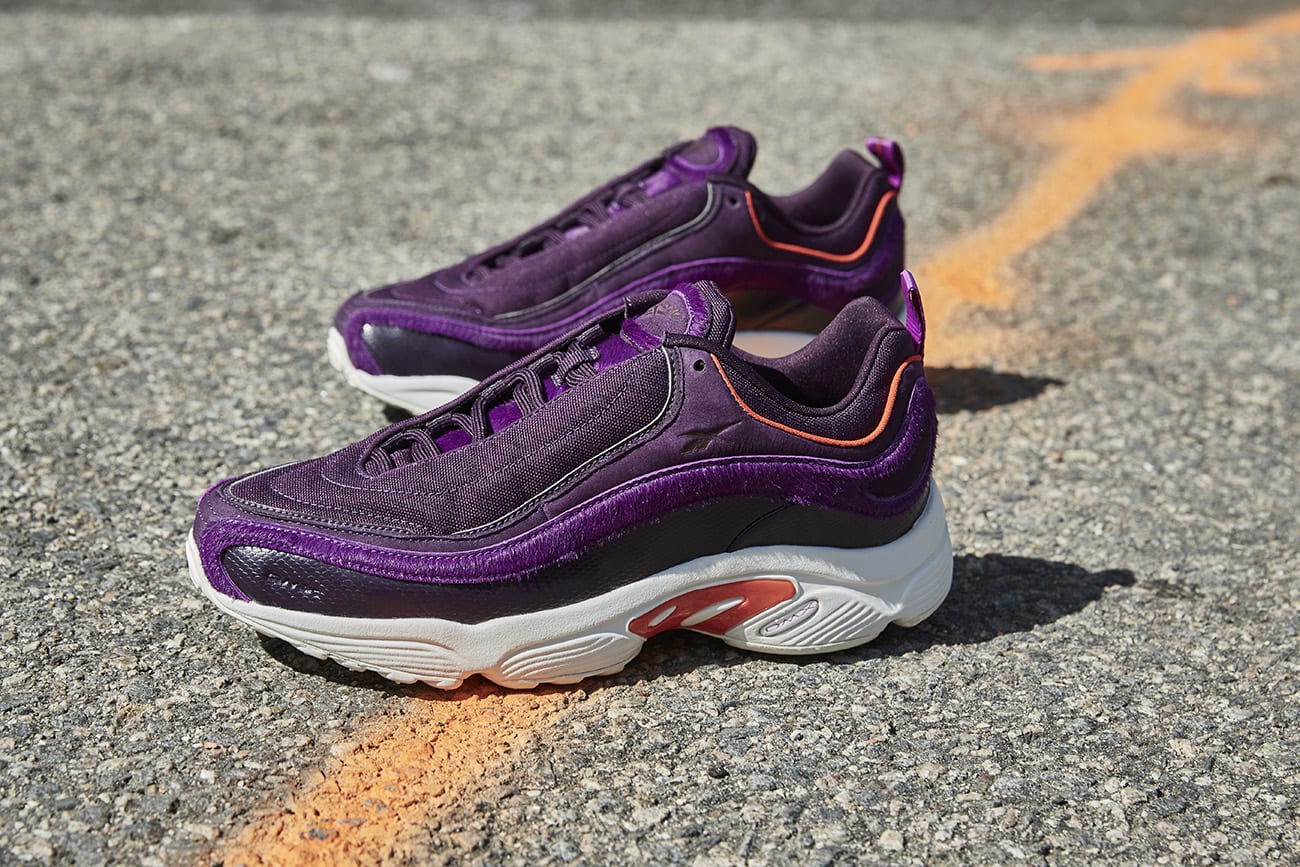 Harnessing her femininity and using it to her advantage is something that Poeze has felt has been an asset in her career. "I've been around sneaker culture for a long time. I don't really feel like I need to be super tough or super badass in order to be taken seriously. I think that's also what I want to show in the shoe and that really defines me."
Poeze is a a fashion lover, sneaker collector, graphic designer, photographer, style & editorial consultant, and social media strategist. But underneath all of that she's a woman, and she feels that her female experience is one of the most important tools she has in telling stories in a unique, one-of-a-kind way. That perspective is powerful, and it's what she wants to pass on with her work.
"I want girls to feel unapologetic about being female."