The Best Work From Home Outfits
Can you dress for success while working from home?
During these unprecedented circumstances, it can be hard to focus on finding a
work from home outfit
balance. Are you now working from your couch? Is your new office the corner of your dining room? How do you choose what to wear for that important meeting? For some of us, our new working environments haven't been the easiest transition and no one would blame you for letting the stress get to you. But, putting on clothes that make you feel a little more pulled together may be just the motivation you need to keep you sane. Make this time about finding your new normal and, honestly, setting the bar a little higher than you have been when it comes to your work from home clothes.
The good news is, there's no need to be wearing a dress, three-piece suit or business jacket to attend a virtual conference call from the comfort of your kid's playroom/ home office. That doesn't mean the blankets and sweats from last night should show up on the morning team Zoom call. While your work from home clothes may be more casual than your typical office clothing, rolling out of bed directly onto your couch to begin your workday does not suggest you conduct your meetings wearing your favorite footie pajamas.
It's important to maintain a level of normalcy by sticking with routine - try to envision yourself as if still hopping in your car or getting on the train and heading into the office for the day. So, since you would normally get ready for work in the morning before leaving the house, today should be no different.
Now brush your hair, brush your teeth and throw on that amazing hoodie and leggings that will empower you to conquer the day.
That's right.
Hoodies and leggings
. You've been wearing them around the house before you started working from home, and now they've become the uniform for work too. That's why it can be helpful to go through your closet and designate your comfy clothes for lounging and identify other clothes specifically for those 9-5 hours. Give yourself permission to dress for comfort and not sacrifice your sense of style and self-expression at the same time. Who says you can't be productive while wearing your favorite hoodie? It's just about how you elevate the look. Gone are the days these clothes are seen as too casual. The more comfortable you are, the more productive you will be.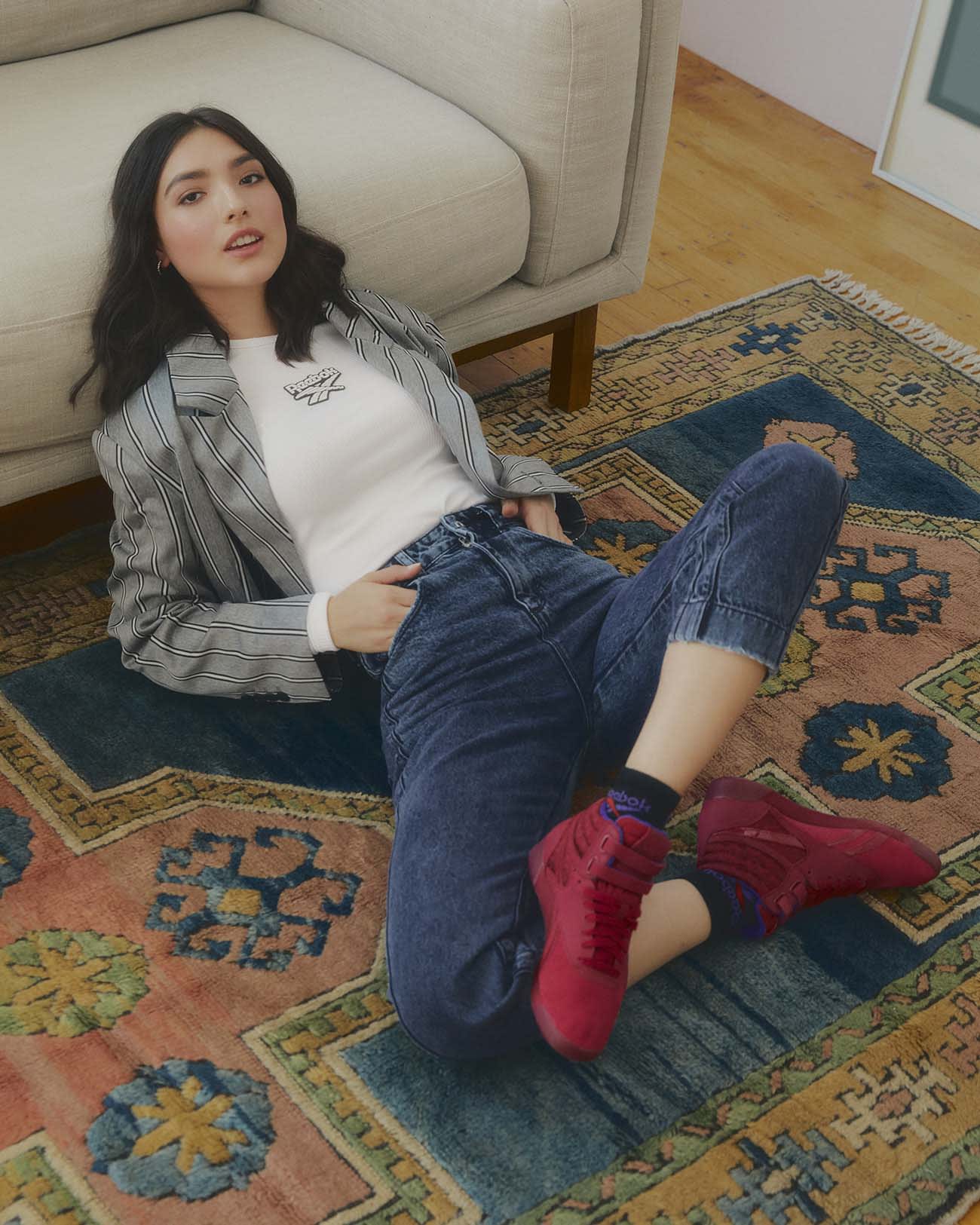 Let's be honest with ourselves. Many of us are working from a recliner, dining room chair or maybe a kitchen stool. Now, more than ever, we have a real need for versatility with our work from home outfits. A great pair of
leggings
matched with a comfy
hoodie
gives you the functionality of quickly adapting from one scenario to the next. Leggings are the ideal clothing for taking that important phone call, attending a virtual meeting or enjoying a much-needed break - no prep time needed. A killer pair of leggings along with a stylish sweatshirt is a solid go-to look for everyone and every type of body no matter your sense of style. You can also easily transition from work mode to workout mode with this combo You'll be all ready for some relaxing yoga moves or a nice run around the neighborhood to refuel your mind and body. Then when you get back you'll still be ready for that important meeting, all while wearing the same outfit.
And it doesn't stop at leggings and hoodies. Your work from home style can also include a cool pair of
joggers
, a
t-shirt
or a modest
crop top
. This pairing may seem pretty relaxed, but it can actually look pretty pulled together especially if you add an accessory or two. Let's also not forget our feet. A pair of
comfy slides
you can throw on to wear around the house is a nice bonus to really complete the look. Who says you have to go outside to wear shoes?
Today's work from home styles are classic and chic with flattering cut lines, and can enhance your personal clothing style. They can be bright and bold with energetic patterns or subtle with a small pop of color. Most importantly don't overthink it. Right now it's about being comfortable and confident in who we are and embracing our work from home styles. This is our time to shine.
The best part of all of these options? No ironing required.