How to Stick with Your Running Routine
Get to know Reebok Boston Track Club pro athlete Justyn Knight and how he stays motivated.
As a professional athlete for the
Reebok Boston Track Club
,
Justyn Knight
relies on his trainers and coaches for support. In order to be the best version of yourself when you're competing, you need people who have your back. Knight's trainers and coaches are there for him on his off days to get him prepared and on race days when he needs that boost of confidence. The club's Head Coach Chris Fox and Assistant Coach Adam Smith are integral to Knight and the team's success on and off the track.
Unfortunately, given the state of the world right now, all sporting events have been canceled and hands-on training for athletes is no longer an option. The landscape of professional sports has done a complete 180 and will forever be changed going forward. So, what happens when the spectators are gone, the excitement of competing is out, and most importantly, you don't have your coaches at your side every day?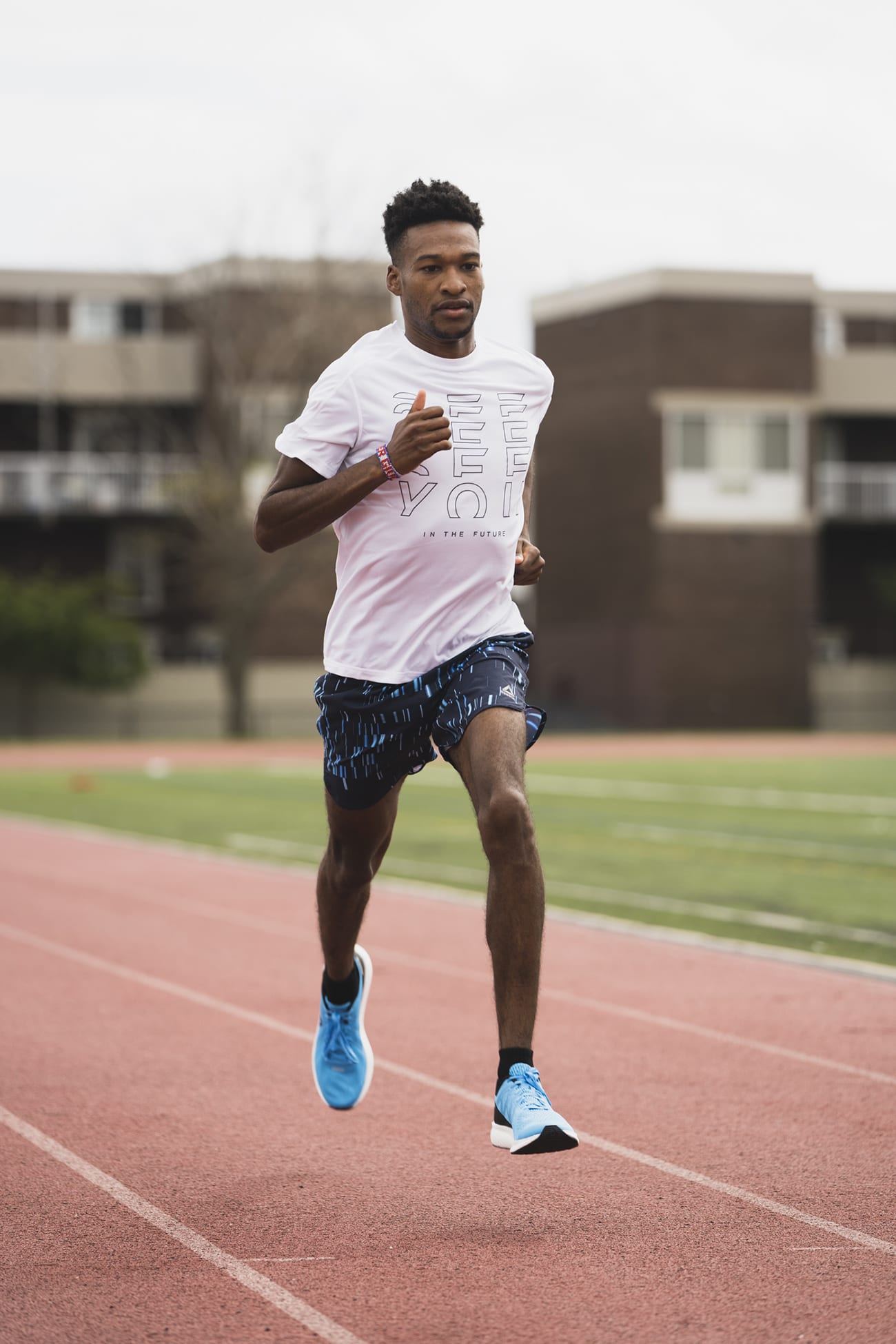 Knight says while times are tough, his coaches are continuing to lift him up and keep him focused for the time being. "My coaches have been very positive during these times, he says. "They have been taking everything day by day with an optimistic approach. They have empathy for our lost season but share hope of a better one to come. That has helped me stay motivated."
As Knight and his teammates mourn the loss of their racing season, their coaches remain as present as they can be and continue to remind them that there are better days ahead. Knight says the best advice he's received from his coaches that has stuck with him is that it's all about powering through. "No matter the situation or circumstance, TCB (Take Care of Business)," he says.
While Knight and the team continue to uplift one another, it can still be difficult to remain motivated to stick to your routine during this time. Right now it's about establishing a new normal for yourself. Knight says that he suggests having a task list to keep track of and not to throw your schedule out the window completely. "Right now, I have a list of stuff that needs to be completed daily by a certain time to help me stay on track and focused," he says. "I am not required to practice with my team anymore, this doesn't mean that I should just do things when I feel like it."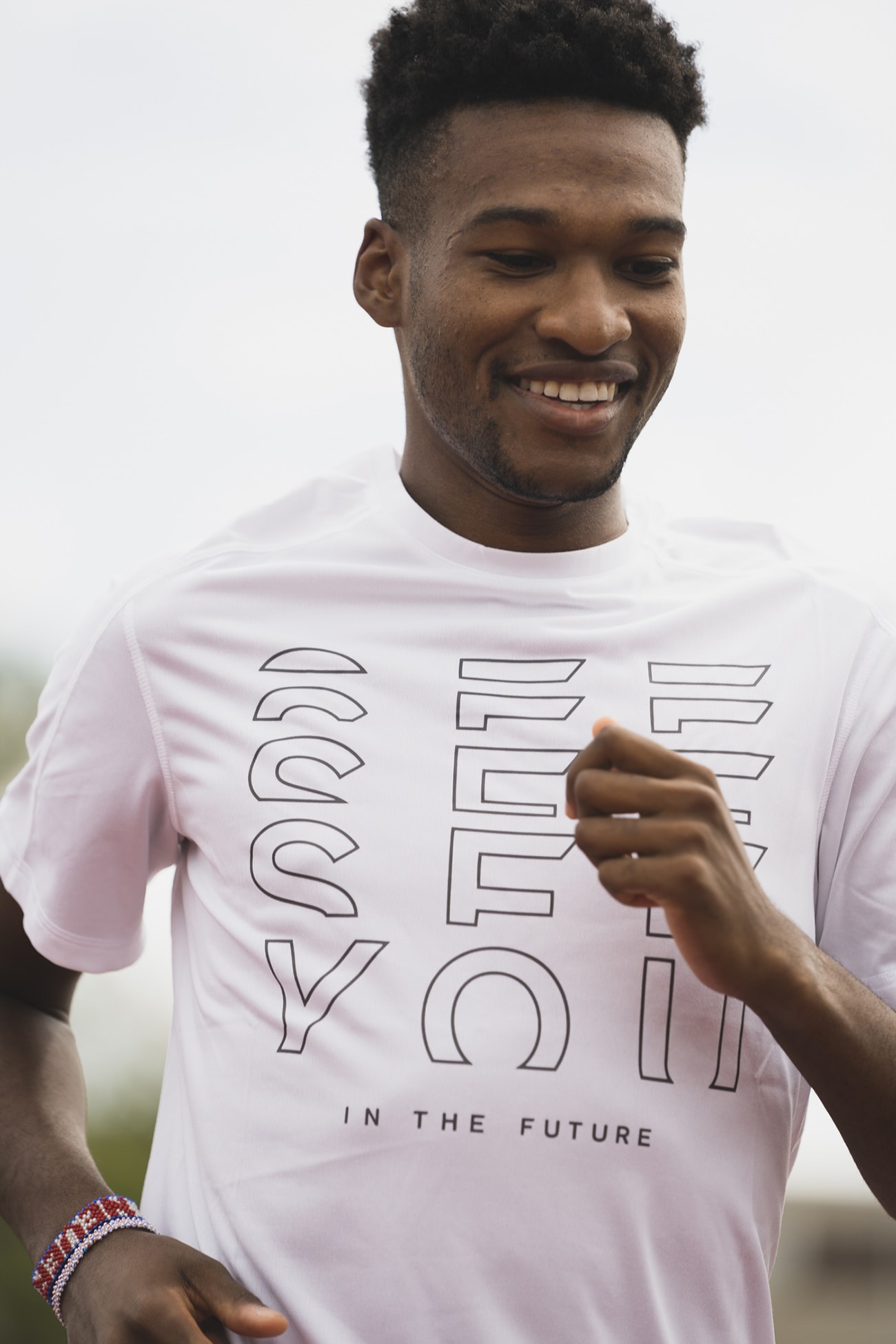 The sport of running has become even more popular lately as a safe way for people to exercise while still keeping their distance from others. Knight says if it's something you want to stick with, then routine is crucial, especially during this work-from-home moment in time. "Keeping a routine is very important because it helps hold you accountable when you don't want to do stuff. Routine helps me stay on track of accomplishing goals that I set out for myself," he says.
Routines also include conditioning and incorporating regular workouts. For Knight that means finding creative ways to keep himself in shape and not harping on how long he'll have to keep it up for. He says it's about taking it all in stride and finding the fun in it. "One thing I recommend is looking up in house workouts or exercises that you can do in your house or in your backyard. Don't think about how long you will need to have an interrupted schedule, just take it day by day," he says.
Since Knight can't be with his teammates right now, he says their competitive mentality is what is pushing them through this period and is what will allow them to stay top of their game for next season. "I haven't been practicing with my teammates right now because I do not live with them. We all have a competitive mentality though, so I'm sure they are doing their part to stay in shape."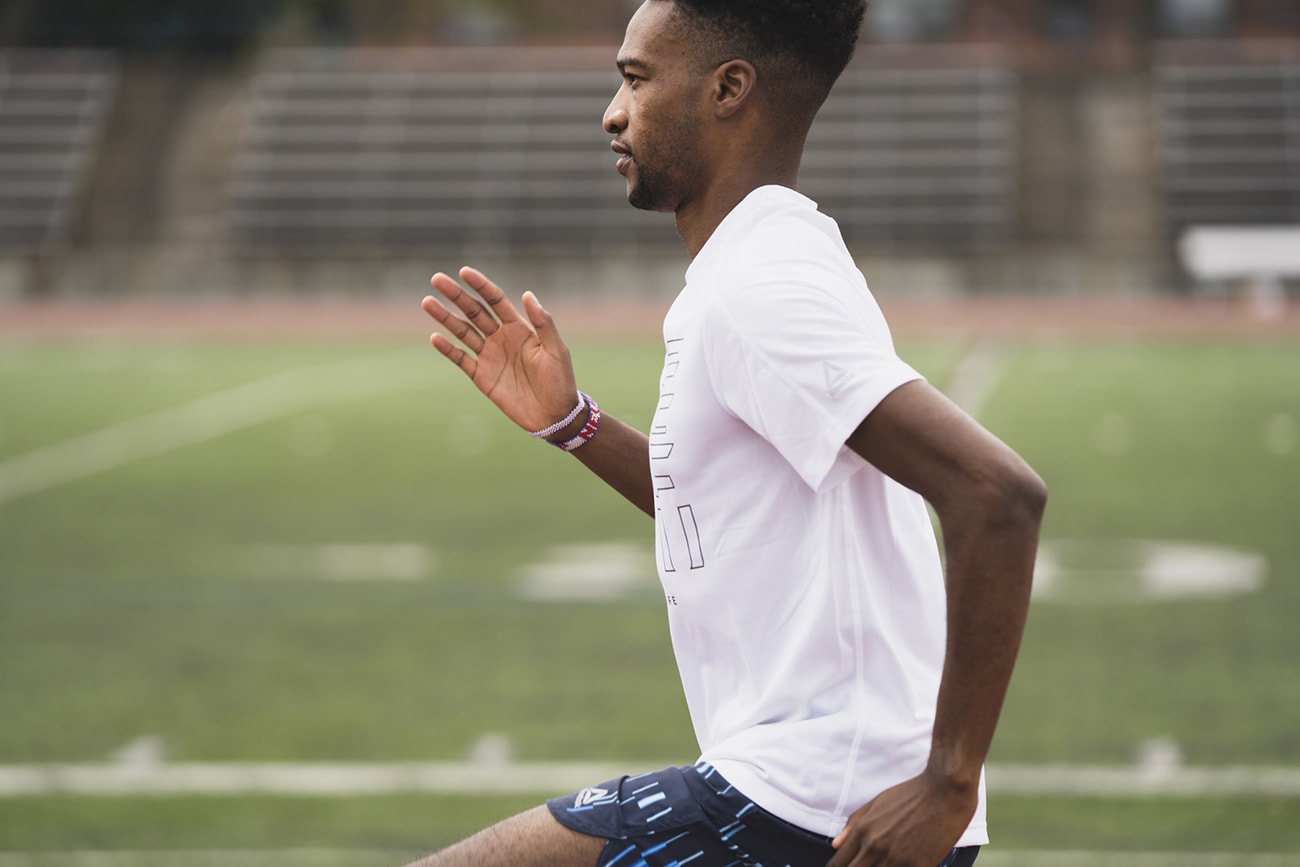 As the stay at home advisory remains a constant and Knight learns new ways to stick to his running routine, he says he has found other escapes that are keeping him positive. Like many people during this time, he says keeping in touch with people who mean the most to him has kept him sane. "I have been talking to the people I miss the most regularly about positive stuff, fun moments we enjoyed or any shows that I want to share. I think there's so much negativity that has happened in 2020, it's good to bring up positive things that have happened in our past or present."
Knight is using that positivity to fuel his training so he can remain in top condition for next season. The support from his coaches and teammates allows him to look forward to future race days when they can compete together again.