Making a Difference with Taylor Rae Almonte
In celebration of the Nano X1 release, Reebok athlete Taylor Rae Almonte shares how her Fitness Activism work makes an impact.
When does
Taylor Rae Almonte
sleep? With her jam-packed schedule, we're not sure she does. As an actor, Reebok athlete, trainer and activist, Almonte uses her platform to create change and amplify marginalized voices. She's intent on making an impact on the world and has found a way to combine her passion for wellness and racial justice through her Fitness Activism work. In addition to acting and training, Almonte is the co-founder of anti-racism wellness program
ACTIV-ISM
, on the founding board of the non-profit
Claim Our Space Now
, a founding member of
Fit For Us
and writes a
weekly anti-racism newsletter
. Like we said, she never stops.
For Almonte, educating and sharing resources around racial justice has become a priority in everything that she does. "I think the more informed we are, the more we can collectively work together towards dismantling systemic racism," she says. Almonte has staked her unique claim on the fitness and activism spaces by bringing them together in a way only she can. Read on for more about how she's making a difference – and how you can too.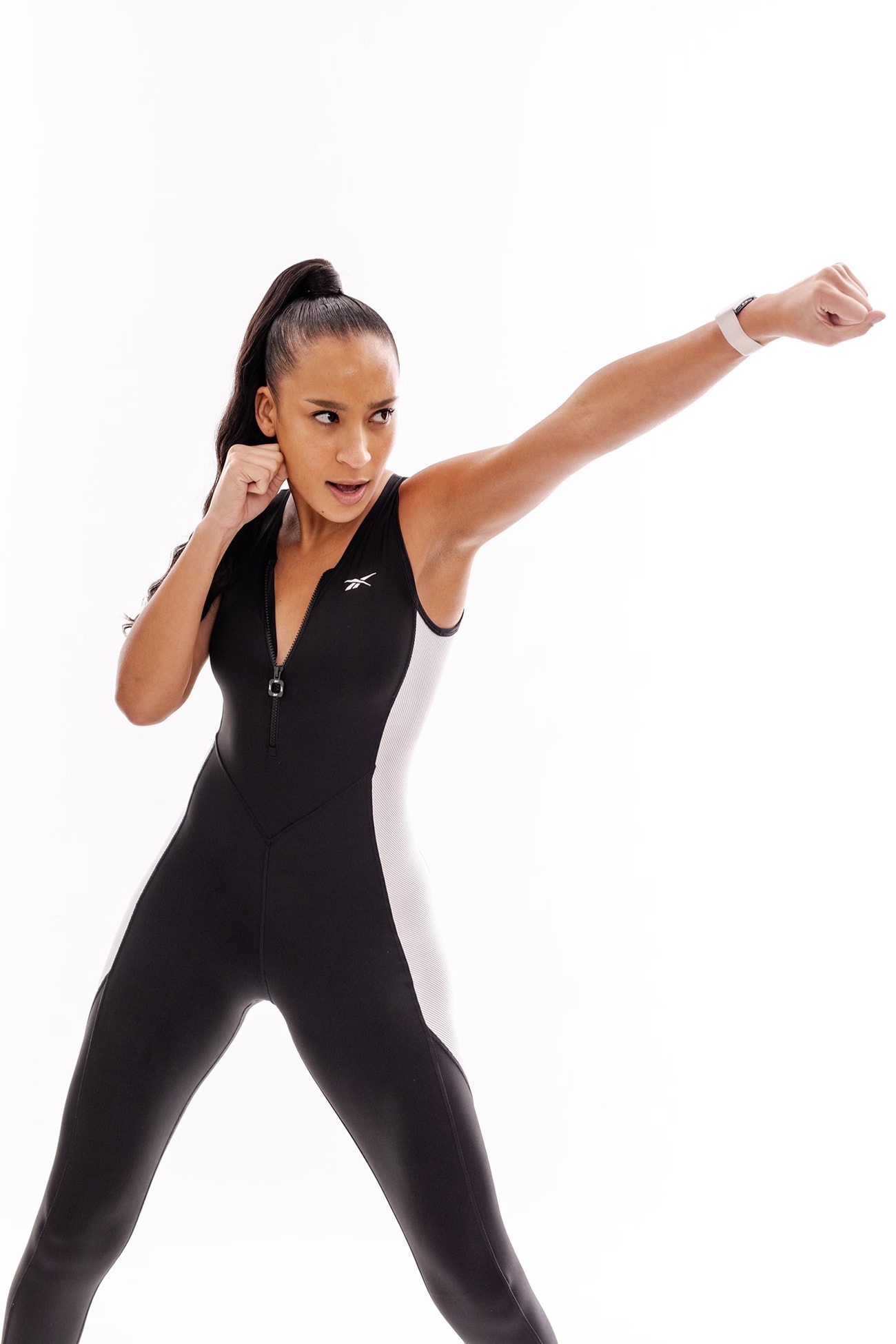 The Choice to Create Change
Almonte says there was a moment she just knew that the time was right for her to get off the sidelines and make her voice and the voices of others heard. "I felt confined to being a spectator for a long time, believing I should look towards other people for solutions and inspiration and hope. But when I decided to be the person I was seeking and to create the change I longed to see, I just brought my activism to my daily life as a trainer." Tapping into something that had never really been done before like creating a connection between wellness and anti-racism, was right up Almonte's alley. "It wasn't something I had necessarily seen before, but I had a captive audience of clients who trusted me and I thought, what better place to start than right here?"
When Almonte is going from training her clients to hitting the streets to get to her next appointment or project, she needs sneakers that can hold up. That's why when it comes to footwear, Almonte looks for kicks that cover all her bases, like the Nano X1. The Nano X1 is the latest in the coveted Nano franchise and has been named the official shoe of anything and can be worn during any and all activities. The
Nano X1
is a sneaker that can keep up with Almonte's schedule and allow her to hit her fitness goals.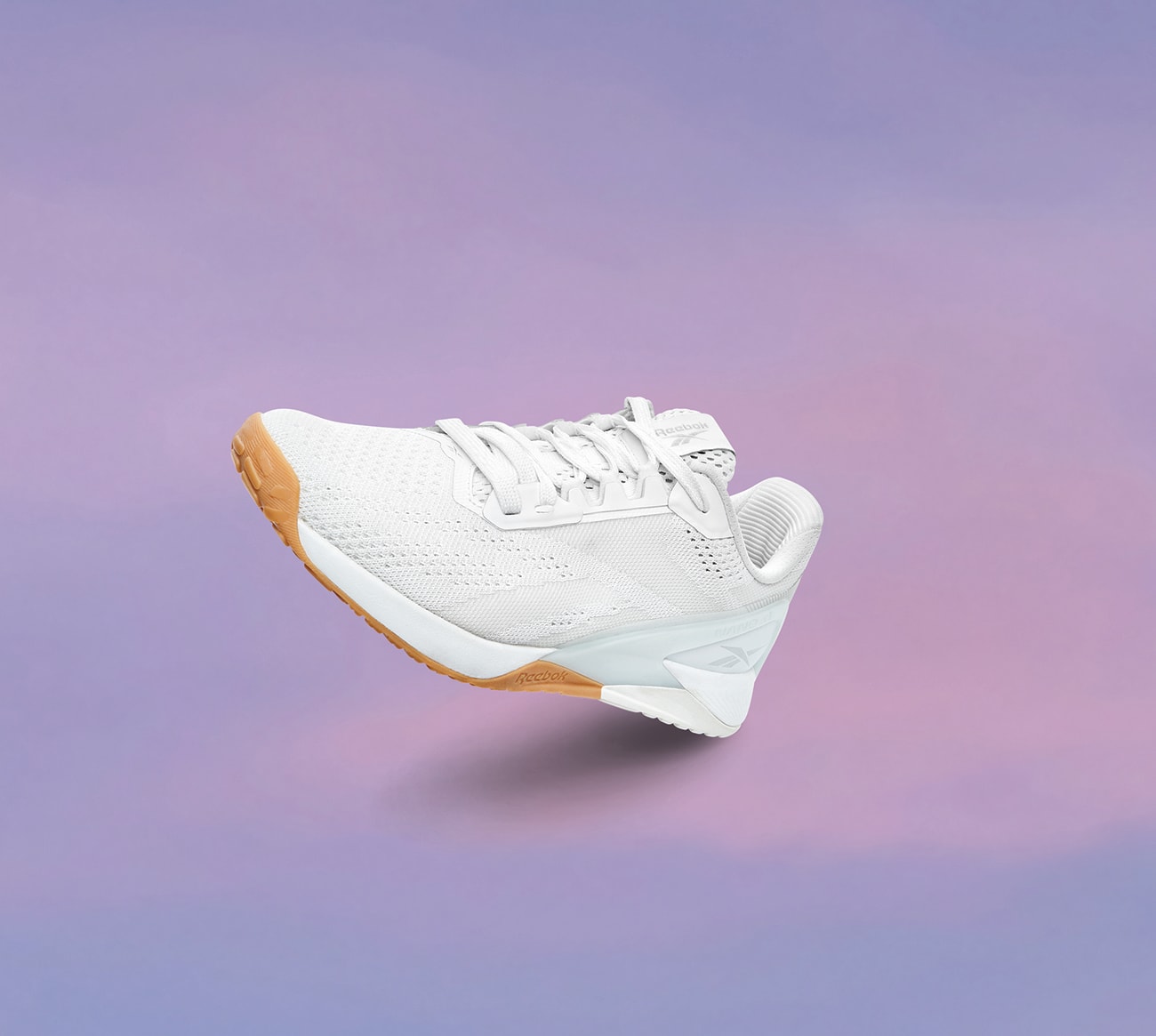 Connecting Fitness and Activism
The past year was a game changer as we saw increased activism and anti-racism efforts around the world. Almonte believes this spark also rallied the fitness industry together. "I think the fitness community has definitely been mobilized by a surge of activism." She says as a member of Fit For Us, a national organization that advocates, empowers and serves Black fitness professionals and underserved communities, trainers can still advocate for equality and accountability.
The fitness industry may be getting more actively involved in social justice, but Almonte says there's still so much more to do. Small steps every day can lead to a big impact. "I think every industry has been shaken by the social and civic reckoning that was the civil rights movement of 2020. In fitness specifically, I would like to see more accessibility for folks that don't have access to expensive boutique studios on the other side of town. When a company decides to take steps to become more diverse and inclusive, it is work. It costs money, time and emotional energy. And it is important."
While Almonte supports different anti-racism efforts, she also finds ways to contribute to similar causes. From using group fitness classes as fundraising opportunities for organizations, to tackling topics like implicit bias and microaggressions in her Boxing and Bias class, she weaves it all together to engage as many people as she can.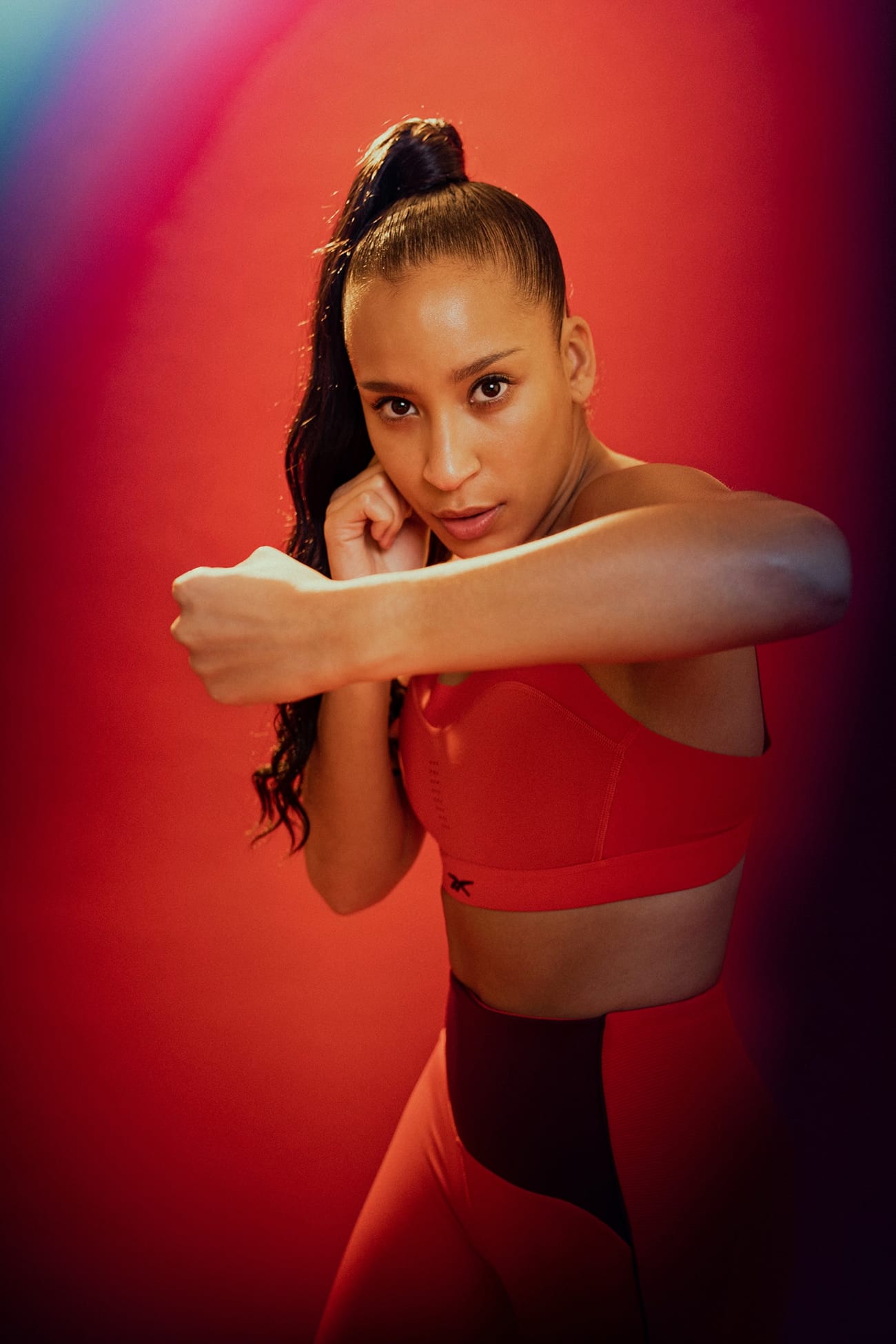 How You Can Become More Active
If you're looking to make a difference in your community or searching for ways you can remain informed about social justice efforts, Almonte has some ideas on where you can start. "I would say start right now, right where you're at; everyone can make an impact. Whatever industry you work in or hobby you have, find a way to use it for good. Being a trainer has nothing to do with being an activist, but it's what I am, so I had to make it work." She's outlined a few easy steps you can follow below.
• Subscribe to a newsletter
like mine
or set a schedule to read a great anti-racism book so you hold yourself accountable to continue learning.
• Set recurring donations for a reasonable amount to an organization that you believe in.
• Talk to your family about uncomfortable, difficult topics and make it your responsibility to create change in your very own home.
Once you ramp up, Almonte says don't forget to prioritize self-care. "At first, I was definitely overwhelmed, anxious and deeply fatigued. I didn't know where to put my energy or how to make time for myself." But she's found ways to set boundaries and introduce flexibility into her routine so she can bring her best self to the table every day. She says it's all worth it. "I am creating something I haven't seen before with my fitness activism, with programming meeting at the intersection of racial justice and wellness, and I think there are still so many possibilities." Almonte's commitment to making a difference and the potential of where her efforts could lead is what pushes her forward every day.