Best Shoes for Back to School
Your sneaker shopping list starts here.
Your first day back to school sets the style tone for the entire year, and a new back to school wardrobe can give you that extra kick of confidence every student needs on their first day. While new jackets and clothes are great, it's really the back to school shoes that get us the most excited. Choosing the best sneakers to wear back to school is an investment that will pay off all year, especially when you consider how often you'll be wearing new kicks. "Back to school is a great time to express yourself through your personal style," says wardrobe stylist
Alex Long
. "It's also when all the best fall pieces hit the racks."
With so many back to school shoes on the market for fall, it can be tough to figure out which ones make the most sense for you. Luckily, we've got a whole team of footwear designers at Reebok to give you their top shoe picks. Read on for more style ideas and shopping tips.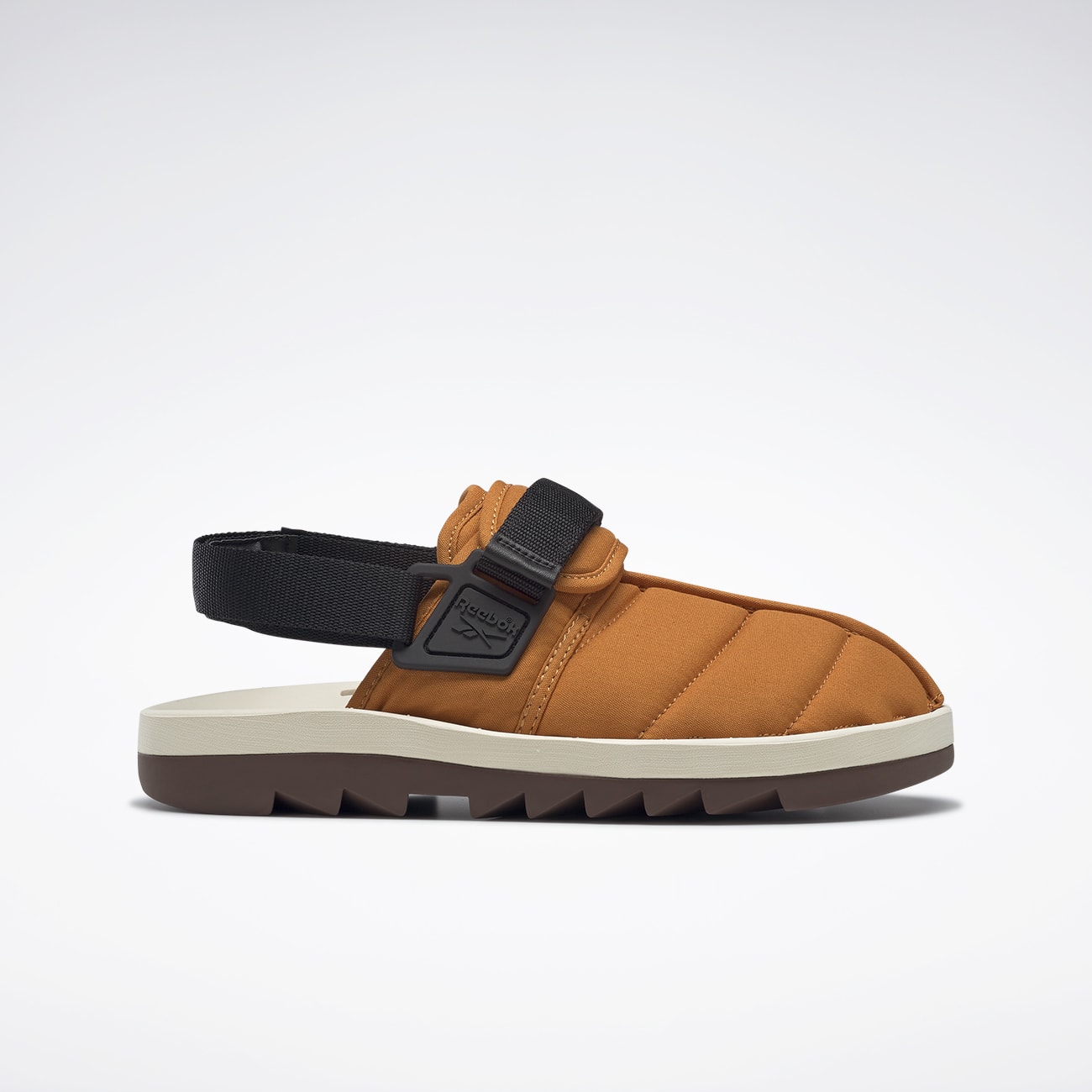 Beatnik
Reebok's latest design drop is fit for back to school (and we're
not the only ones
who think so). "The beauty of this shoe is that it's so simple, and each feature really stands out," says Reebok designer Nate Chang. "From the minimal construction of the upper to the chunky ripple sole, it's all reduced down to these few elements. And I love the shape of the toe that comes with the center seam."
Chang says the Beatnik is perfect for back to school and even a light hike after class ends. It's easy to put on, super cozy and goes with almost everything. "I'd pair these with some wide or straight leg pants to match the chunkiness and volume of the shoe," he says. "I like trying both stacked and cropped looks with this. Other than that, I'd keep it simple and cozy with a clean tee or hoodie."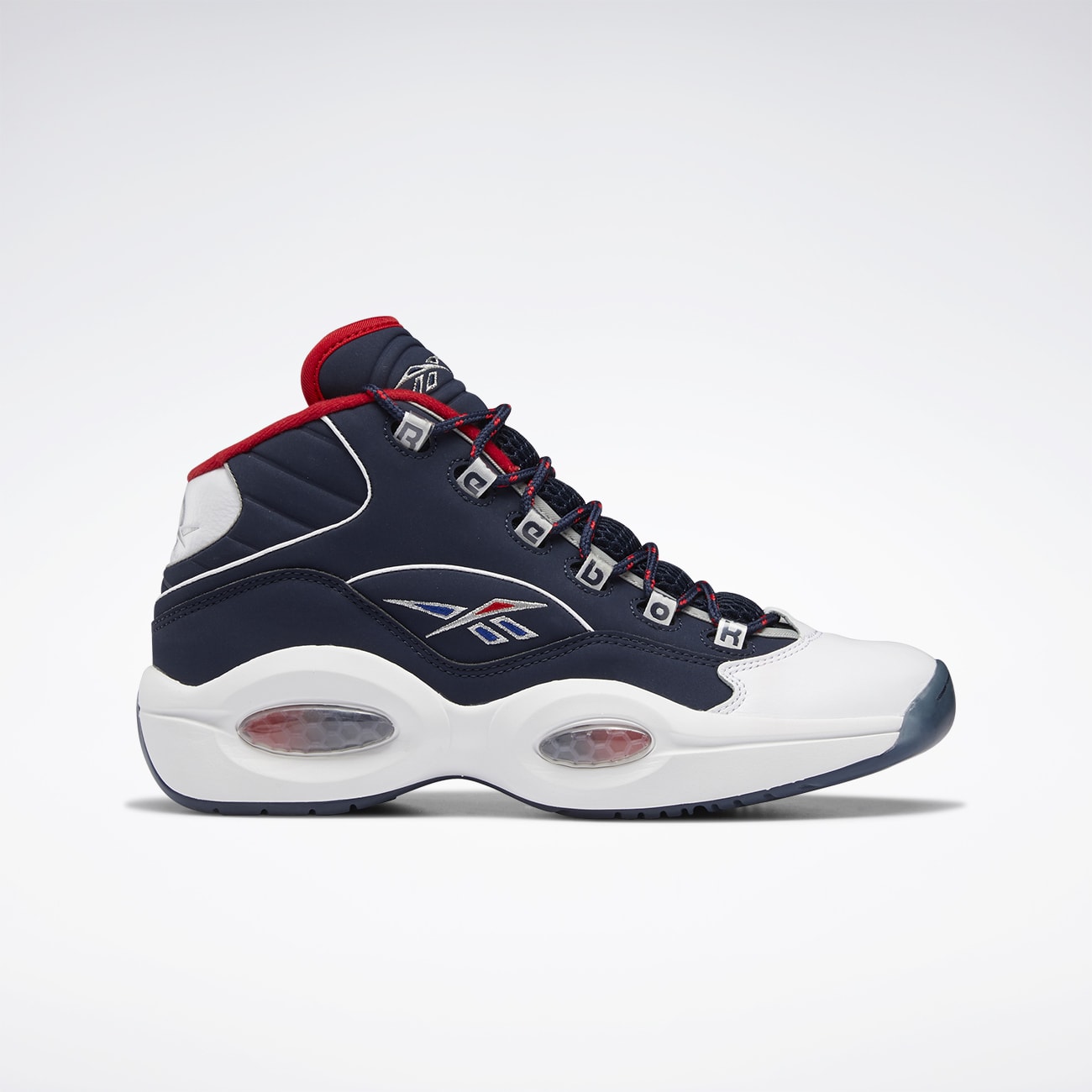 Question Mid
"Despite its age, the Question Mid is still a head-turner," says Reebok designer Wayne Russell. "That's the exact reaction you're going for on day one of back to school." With iconic colors and a retro-style mid cut, these kicks are classic for a reason. Russell says he'd style the Question Mid with cargo shorts and t-shirt for a simple back to school look.
For Reebok designer Trevor Marley, the Question Mid's design details are what make it a perfect back to school shoe choice. In particular, the toe-down view of laces flowing through the lace loops is spot on. "The toe cap shape is great," he says. "And the midsole design is organically futuristic, but also timeless." Marley says he would style this shoe with jeans, joggers, sweats or b-ball shorts.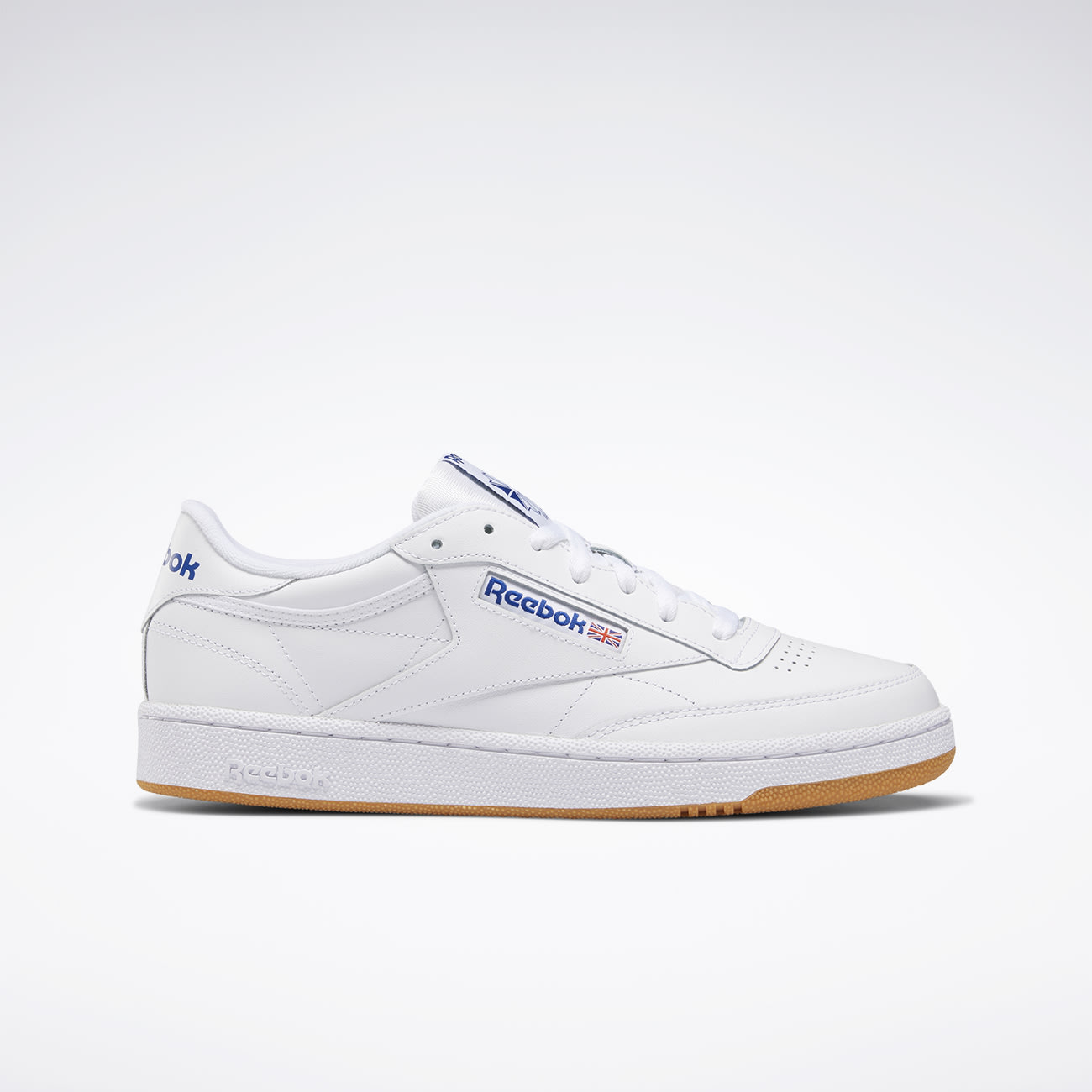 Club C
"The Club C 80's tennis style and minimal design will never go out of style, especially in a world full of ornament and grandiose," says Reebok designer Christopher Morales. "The balance of reserve and charm is a formula often imitated, but Club C has perfected it. Not to mention, this shoe looks better with wear."
When it comes to keeping your Club Cs (or any sneaker) fresh throughout the school year, Long always recommends for his clients to take their shoes to a local leather shop, where they can treat shoes to protect leather and suedes. This is particularly helpful to keep design details looking new, like the Club C label. "The crosscheck woven label is a hallmark staple that adds richness and another level of texture to the shoe," says Morales. "One cannot have Club C without it."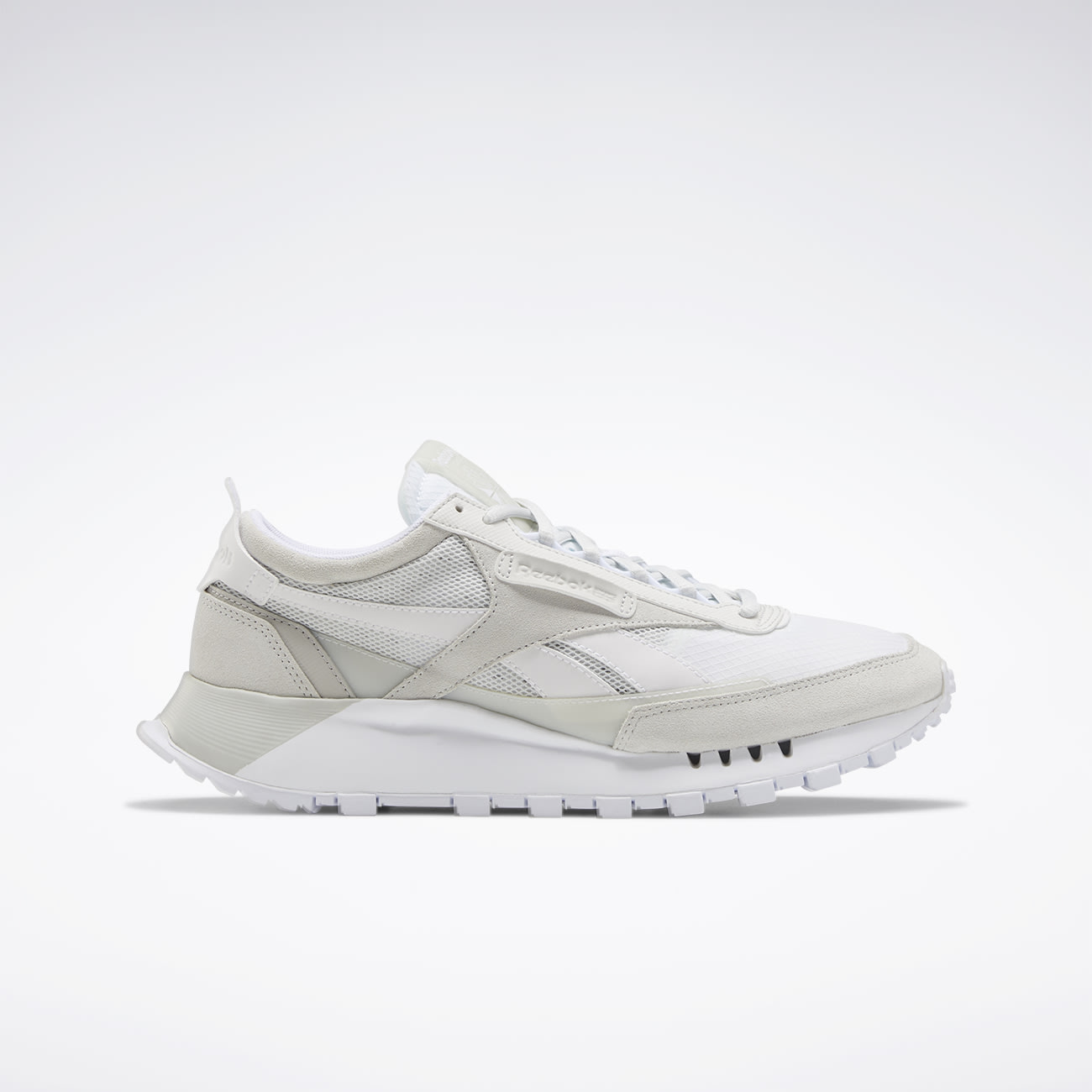 Classic Leather
There are many styles of Classic Leather Reeboks, but designer Becca Chan likes the Classic Leather Legacy shoes best for back to school. "The design inspiration came from old school trainers, which makes it perfect for back to school OG vibes with a bit more flair," she says. "You can pair this silhouette with any colored jeans, leggings or high-waisted shirt/shorts and still look effortlessly good. I love wearing my white/grey Legacys paired with my favorite jeans and gold chain anklet."
Long says that everyone needs a comfy, style-forward sneaker in their back to school line-up. For him, it's all about everyday low-top white sneakers with a mix of textures and variations on white. Feeling inspired to do some back to school shopping of your own?