BROUGHT TO YOU IN NEUTRAL COLOUR
Add some lived-in aesthetic to your life. Mix and match lounge pieces in a range of cosy, earthy tones.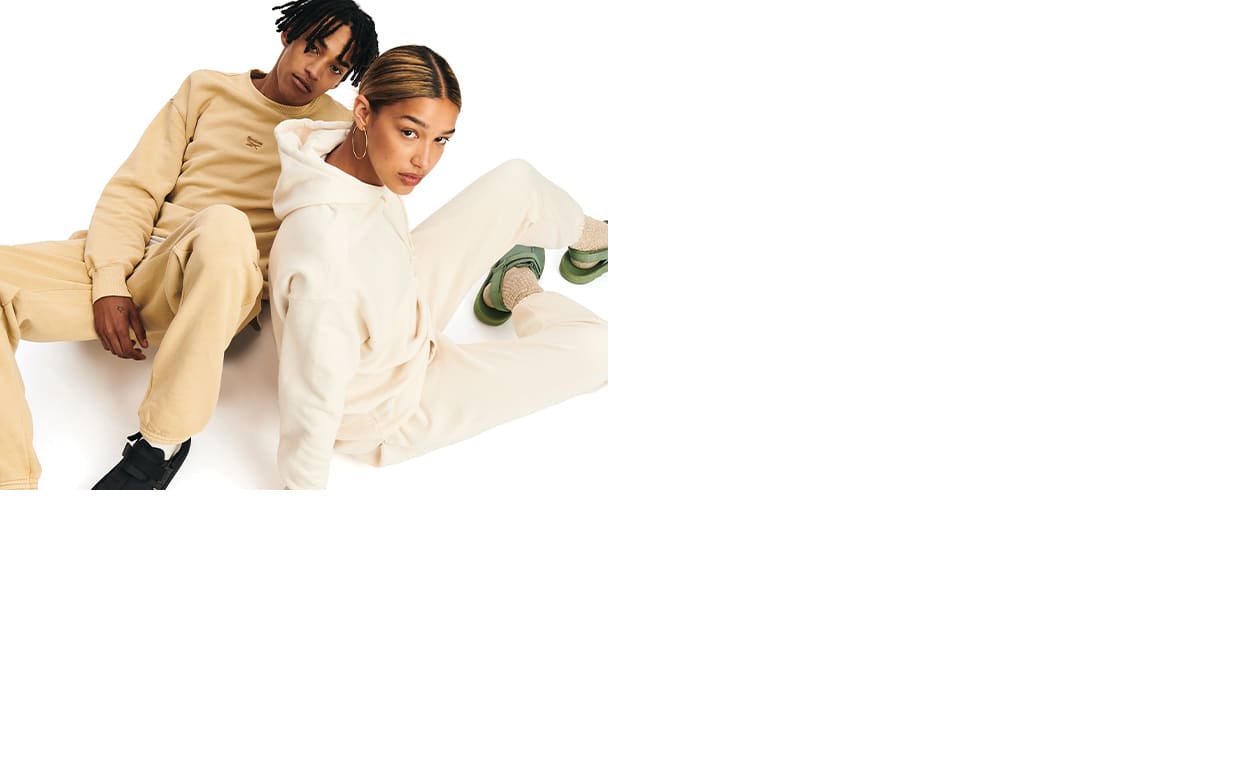 LESS COLOUR, MORE STYLE
The Natural Dye collection utilises colours that come from natural earth pigments, which gives each piece a unique earth-toned hue. Dig deeper into the process with Senior Colour Specialist Caroline Gulibert as she shares more about how Reebok is working to blend sustainability with style.
LEARN MORE