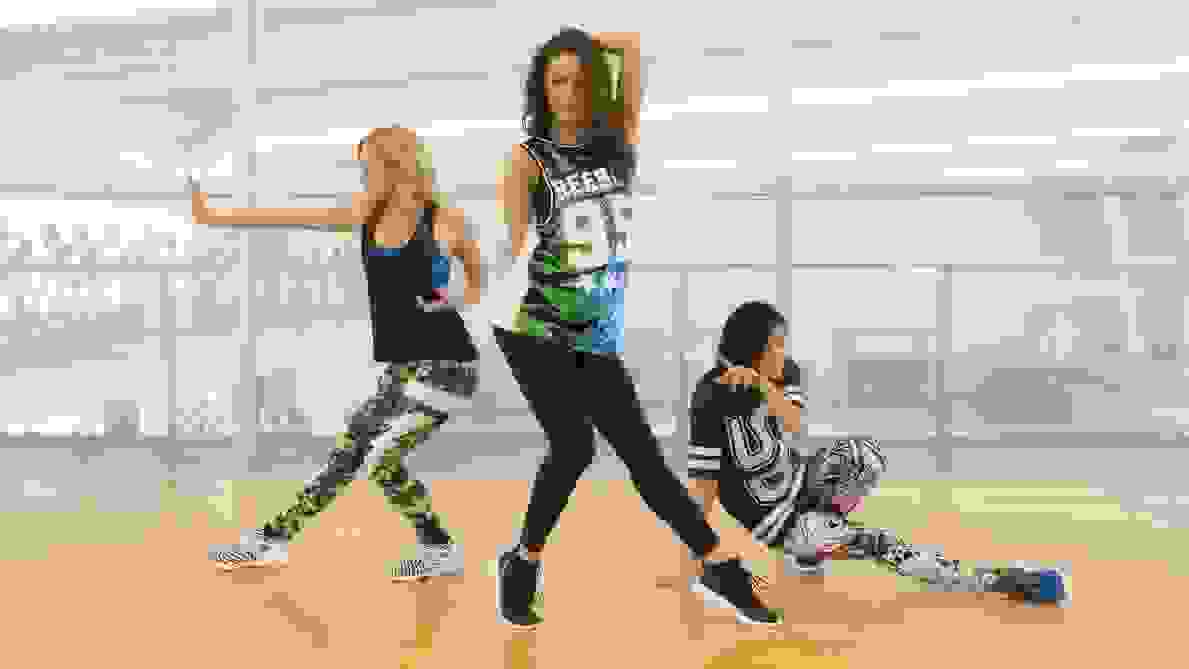 What Makes Being a Dancer So Tough
Ask any professional dancer, really, and they'll set you straight: Dancing is without a doubt one of the hardest things you can do with your body.
On a Saturday night in 2010, Danielle Peazer, now one of Reebok's three DanceOn Ambassadors, was dancing on the set of The X Factor UK when a contestant's song was suddenly changed. It was 6pm—less than two hours before the show would go live to 15 million people. Peazer had to learn a new two-minute routine in 90 minutes, from a choreographer who is notorious and respected in the business for accepting nothing but perfection. Peazer says she wanted to cry, scream, and walk off set. But she didn't. She did her job, just like everyone else has to do their job.
That moment was one of many in Peazer's career that she shares with anyone who might argue that dancing isn't tough. Ask any professional dancer, really, and they'll set you straight: Dancing is without a doubt one of the hardest things you can do with your body.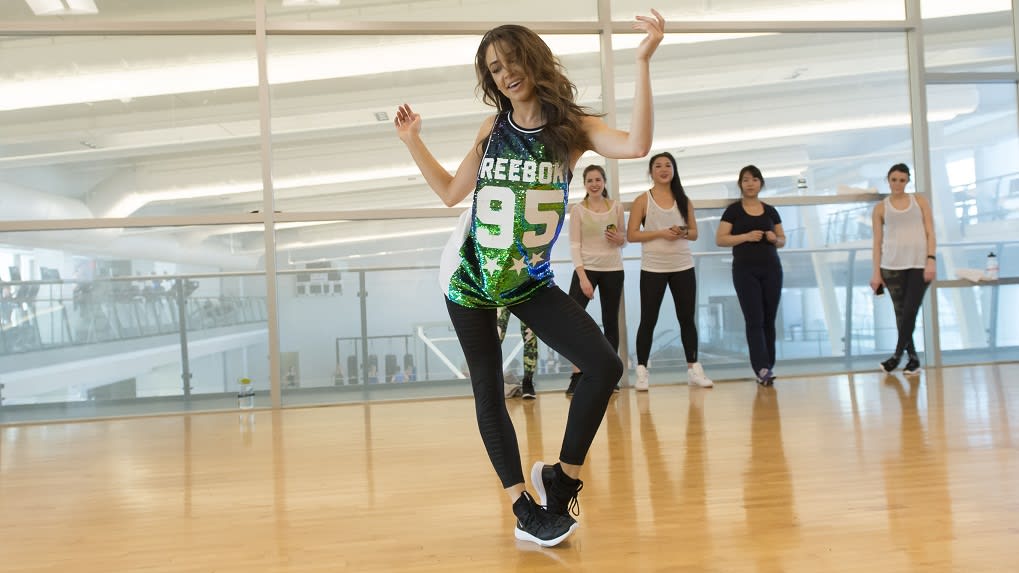 Another Reebok DanceOn Ambassador, Chachi Gonzales was the youngest member of the crew who won season six of America's Best Dance Crew in 2011. She likes to refer to the show as an endurance competition, not a dance competition. Each week, her crew was more exhausted than the previous week. And each week, they had to bring it with even more intensity and passion.
Being a dancer means being not only an athlete, but an actress. As Gonzales says, dancing doesn't just involve one part of your body—it requires your entire body, and your heart and mind, too. Forget having a bad day, or letting your recent breakup or any family problems get you down. "I've had some really terrible days and I've had to go do the happiest show acting as if I don't have a care in the world," she added.
Another challenge dancers face—similar to other professional athletes—is that it takes a tremendous amount of training, work, and discipline to make their performances look flawless. Their audiences, whether on YouTube or television, only see that final performance, which is often rendered with all sorts of glitter and glamour. "They don't see behind the scenes when you're getting dropped and bleeding and crying," Gonzales says. Dancers are required to push their bodies to limits that are often unnatural, or beyond anything of which they imagined themselves capable.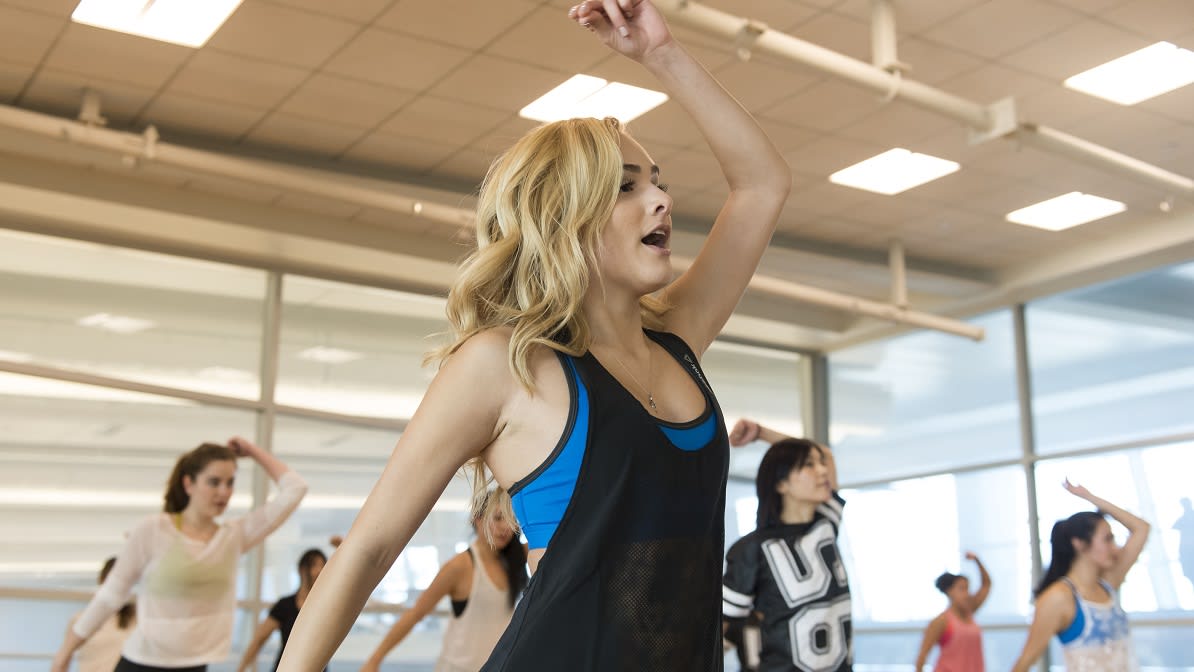 For example, the audiences who poured into arenas for a major pop star's 2004 tour couldn't have known that Rino Nakasone, another Reebok DanceOn Ambassador and one of the star's backup dancers, had just learned to dance in high heels. The choreographer Peazer worked with was also this pop star's choreographer, and Nakasone wasn't used to his fast-paced style. She'd also never danced in the jazz style before. "I had to learn in such a small amount of time, and that pushed me mentally," Nakasone says. "I had no time to feel or cry, I had to keep learning, learning, learning."
Nakasone, who has danced on tour with a number of major pop stars, says she remembers the days of going to rehearsal for eight hours and then taking dance classes afterwards. When she didn't have rehearsal, she would sometimes take up to five classes a day. But now, regular rest for both her body and mind is a requirement of her job.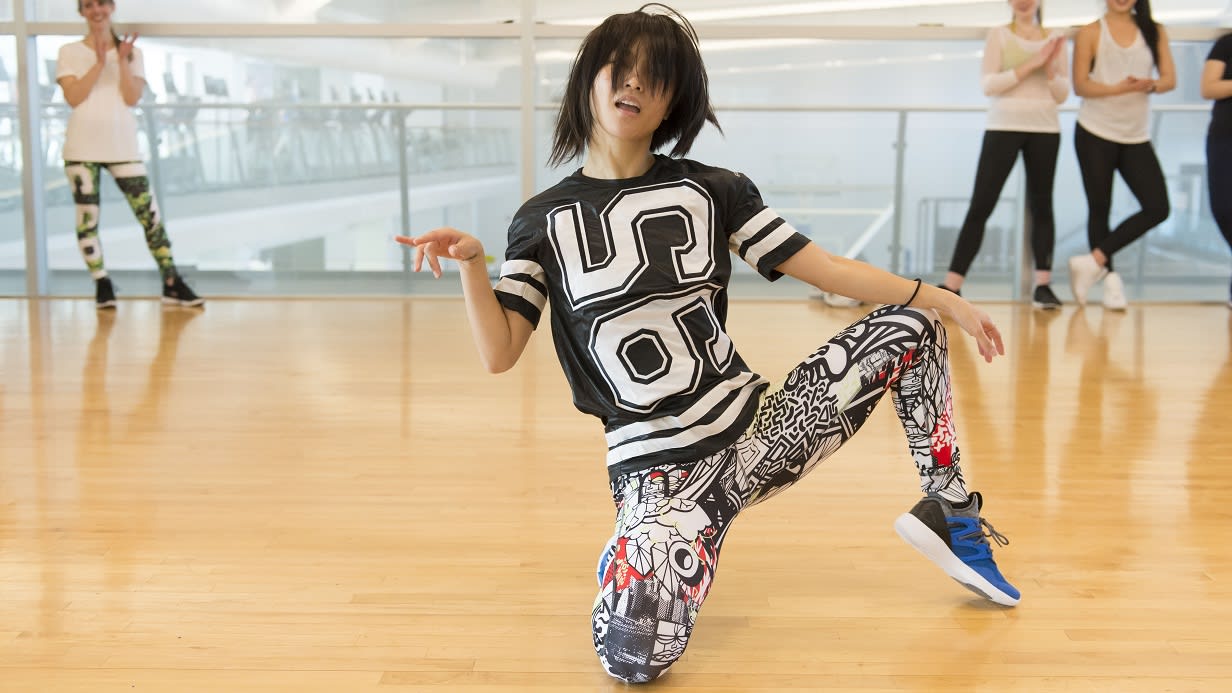 The upside? Of course, they love it. Gonzales remembers a job that required her to dance on a glacier. "It was freezing cold and I had one layer of clothing on and I couldn't feel my feet for eight hours," she says. But that day taught her a lot about what she could handle—and reminded her that she really loves to dance.