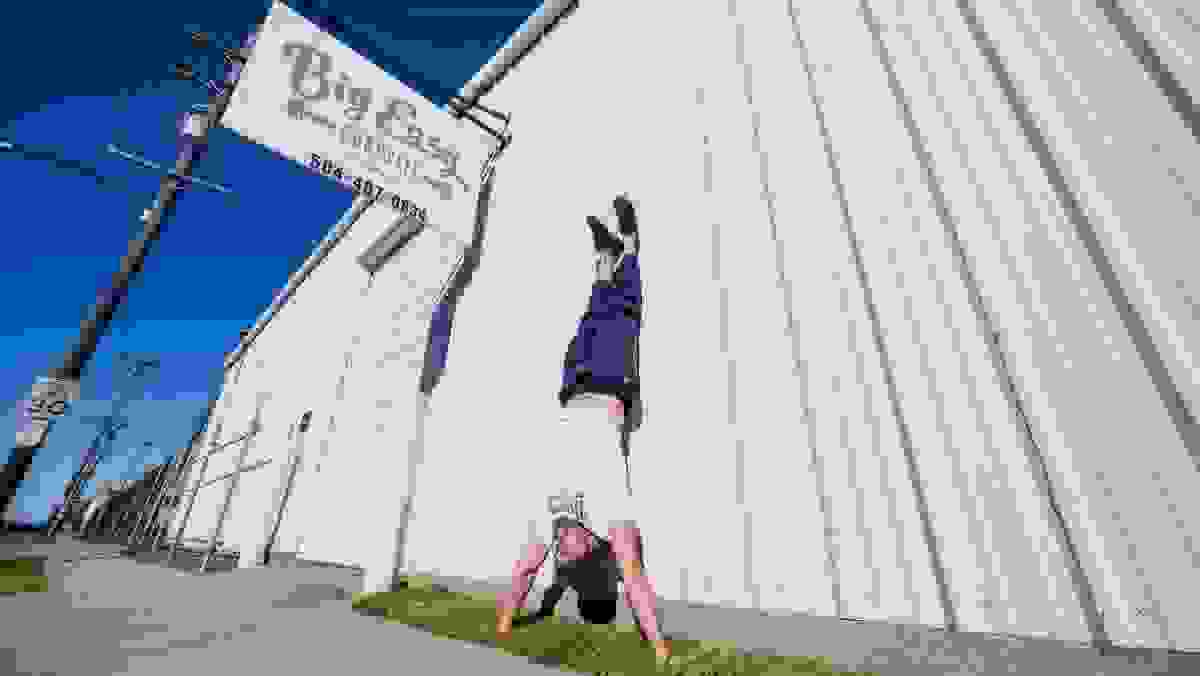 New Orleans Box Snubs Fat Tuesday for 'Fit Tuesday' WOD
As thousands descend on New Orleans to celebrate Mardi Gras, one local box is flipping the concept of Fat Tuesday on its head.
Today CrossFit Big Easy is hosting "Fit Tuesday," a series of WODs that snub the excess of NOLA in favor of lots of sweat.
"In a city where the good times are always around the corner, it's easy to neglect your health," says box owner Zack DiBenedetto. "If you want those good times to continue, you have to become health conscious. People should use today to set the tone for a healthier life."
According to neuroscientist and health expert Dr. Will Clower, the decision to workout instead of party could be more important than you think. "No one is saying to become a nun," Clower says. "Extremity causes the problems for your brain and body. Beyond structural damage to the brain is the fact that these toxic effects of excess partying can lead to death when cardiopulmonary areas shut down."
If that sounds like something you'd like to avoid, DiBenedetto has scheduled an AMRAP workout for those interested in doing their own Fit Tuesday WOD.
Fit Tuesday WOD:

5 minute AMRAP (as many reps as possible)
10 Wall balls
5 Burpees
Rest 5 minutes, followed by
3 rounds for time
10 Sit-ups
10 Kettlebell swings
While choosing your local CrossFit box over Bourbon Street might not be your ideal way to celebrate Mardi Gras, your body will thank you.
"When a person over consumes alcohol, they are less likely to be able to get up and go the next day," Clower says. "They are likely to still suffer the effects of the mental disorientation, and more likely to get sick by being immunocompromised. And a downstream effect of this is that your muscles are less able to recover from exercise."
DiBenedetto adds that even first timers could celebrate Fit Tuesday. "The most important thing is to have fun," he says. "Don't stress out about not being good enough. We all start from somewhere. Fit Tuesday is an awesome time to try CrossFit in a fun environment."