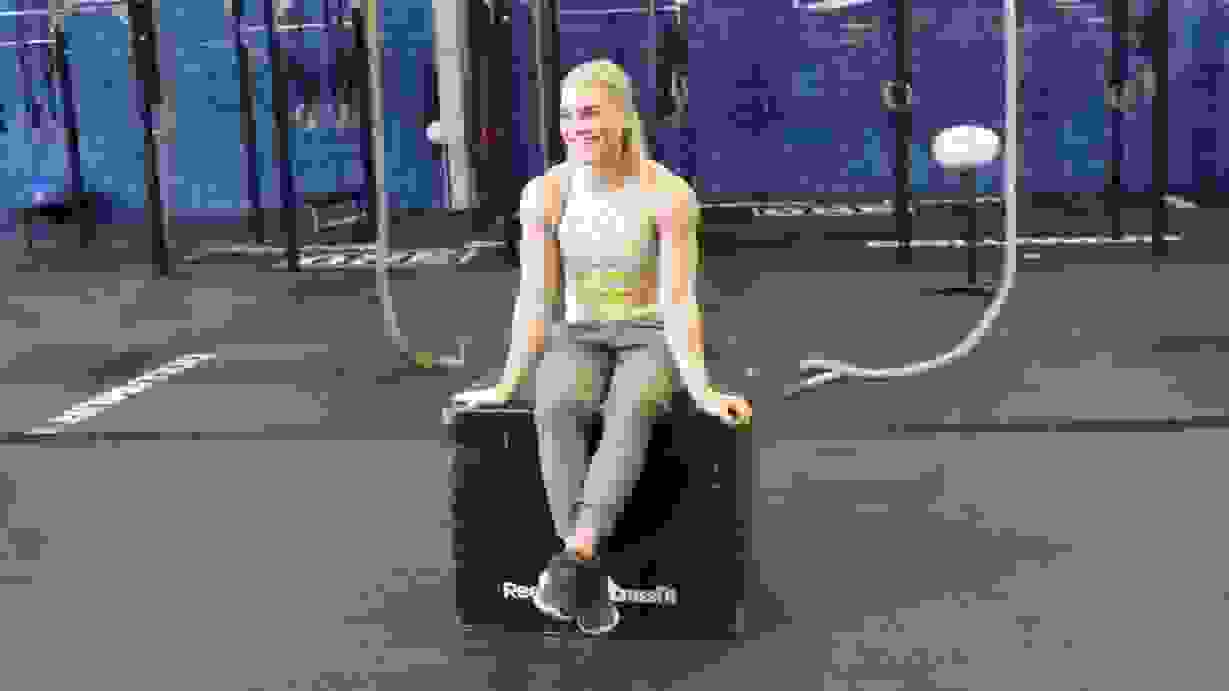 Katrin Davidsdottir Encourages All CrossFit Open Participants to Finish Strong
For all five weeks of the 2016 CrossFit Games Open, reigning Fittest Woman on Earth Katrin Davidsdottir has been streaming live on Twitter and Periscope from Reebok Headquarters, armed with tips, tricks, and words of wisdom for the community.
In this final week of the Open, she focused the conversation on finishing strong.
"You never want to leave any regrets. It's the final kick so you have to go strong," Davidsdottir advises viewers who will be completing 16.5 this weekend.
"When I think of my final event of the Games, I couldn't even feel my body," she continues, "but knowing it was the last workout gave me this extra adrenaline kick."
Davidsdottir stresses her belief that if you finish the Open knowing you gave all five WODs your best effort, you should feel proud and have no regrets, regardless of where you end up on the leaderboard come Monday night.
Does she feel like she personally put in that max effort? Absolutely.
However, Davidsdottir did admit to viewers that this year's Open – like all those of the past – came with learnings along the way.
She looks back at 16.3 as a workout that taught her about strategy, recognizing in hindsight that even though she gave her all, had she attacked the WOD with a different strategy, she may have seen different results.
When recounting 16.4, though, she got more introspective.
"I felt that the first time I did the workout [during the live Open announcement] I was a little bit cautious, and I don't like that. I like to be fearless. So I went and did the workout again, giving it everything I had that time, and when I ended on the floor, I was that much happier."
And although the Open is coming to a close – and that means the end of these weekly Periscope live-streams with Davidsdottir – you can still keep up with her training and Regionals preparations by following her on Instagram and Twitter.