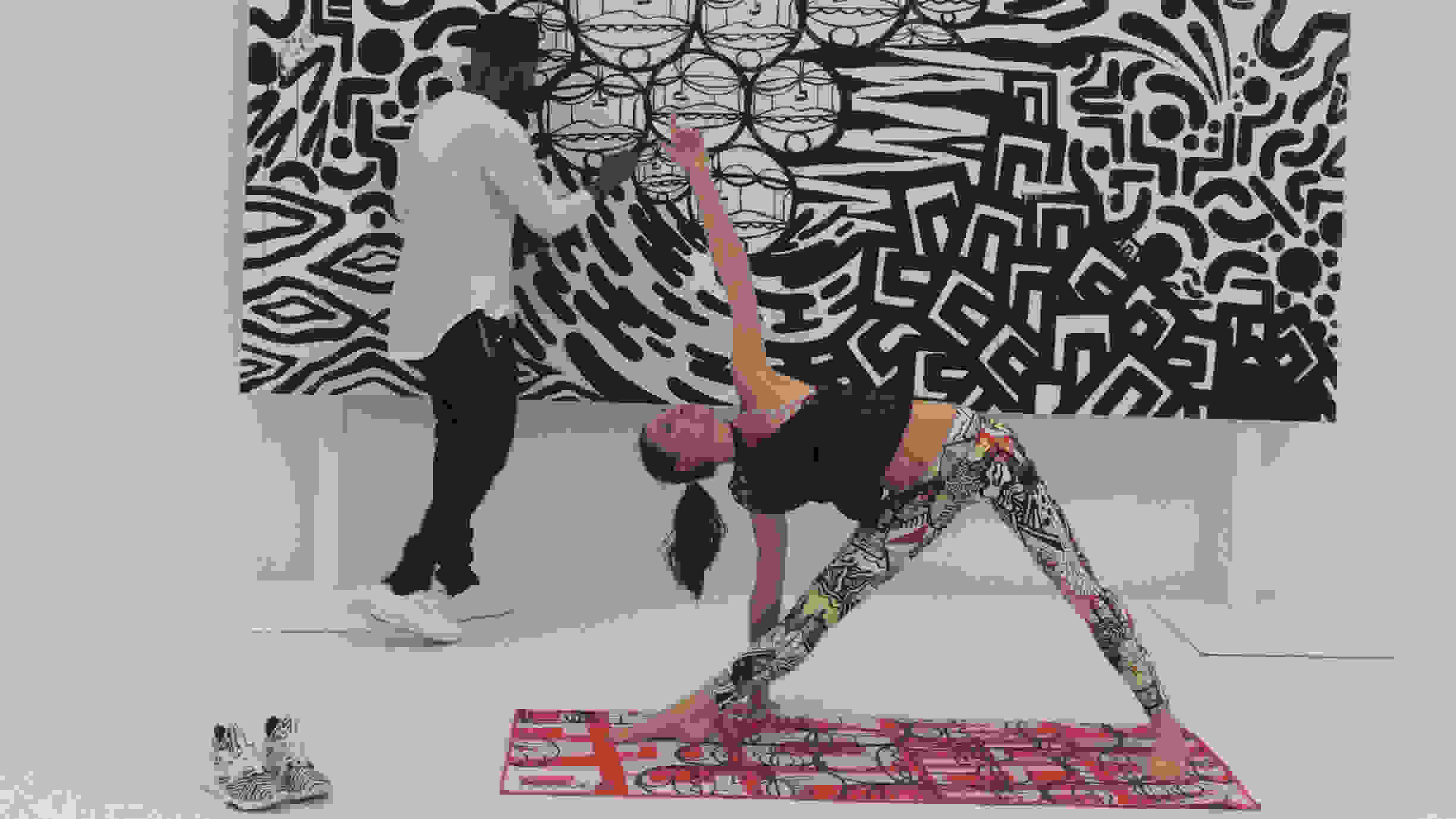 Street Art & Yoga: An Unlikely Combination
Traditionally a painter and graphic artist, Upendo Taylor shook things up this season by collaborating with Reebok on a … yoga capsule collection?
Yes, you heard that correctly.
The collection includes a legging, sports bra, crop top, and pair of shorts.
While the vibrancy and loud visuals characteristic of street art may seem at odds with the calming practice that is yoga, Taylor was quick to point out how seamless the design process actually was.
"A lot of the stuff I do is graphic and bold," he attests, "so it translates to garments very easily."
His inspiration for the legging? City living.
"I aimed to capture the feeling of humans cohabitating through use of lines, concrete colors, and organic matter."
Taylor's collection has caught the attention of Tara Stiles, Founder of Strala Yoga, who is very familiar with leading and practicing yoga in cities across the world.
"The streets are a revolving open source gallery for the people. Each person that passes adds to the story, bringing the art and the street to life," says Stiles. "Of course, it's natural to me to want to ham it up and add an interesting yoga pose as a contribution to the feeling the paintings inspire in me."