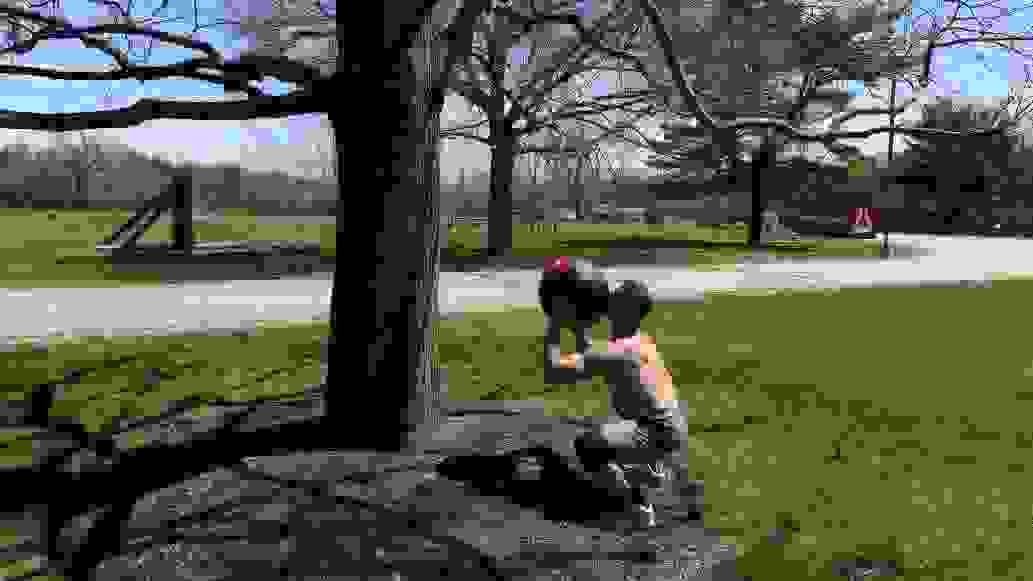 All You Need is a Tree for this Earth Day Workout
Honoring the planet is something we, as humans, should be doing on a daily basis. But today as we celebrate Earth Day, embracing nature is even more top of mind.
Five-time Reebok CrossFit Games competitor and Level-4 Certified CrossFit Trainer Austin Malleolo is notorious in the CrossFit community for programming some of the most grueling yet effective workouts. And today gives him a good excuse to design something extra special for readers who want to go outside for their sweat session.
So in honor of Earth Day, we challenged him to design a WOD that embraces one of Earth's earliest, most readily available pieces of fitness equipment: a tree.
Yes, you read that correctly. You only need a tree to do this workout.
Sure, the latest and greatest gadgets are fun to play with, but Malleolo reminds us that not having those on hand is no excuse to skip a workout. Utilizing what's around you – be that the monkey bars at a playground, a bench in a park, or in this case, a tree – can be just as effective in developing your fitness. The gym is everywhere!
So, get outside the box, find a tree, and start sweating with this exclusive Earth Day WOD.
Earth Day WOD
5 rounds for time:
5 strict pull-ups on a tree branch
10 handstand push-ups against the tree
20 wall balls throwing to the top of the trunk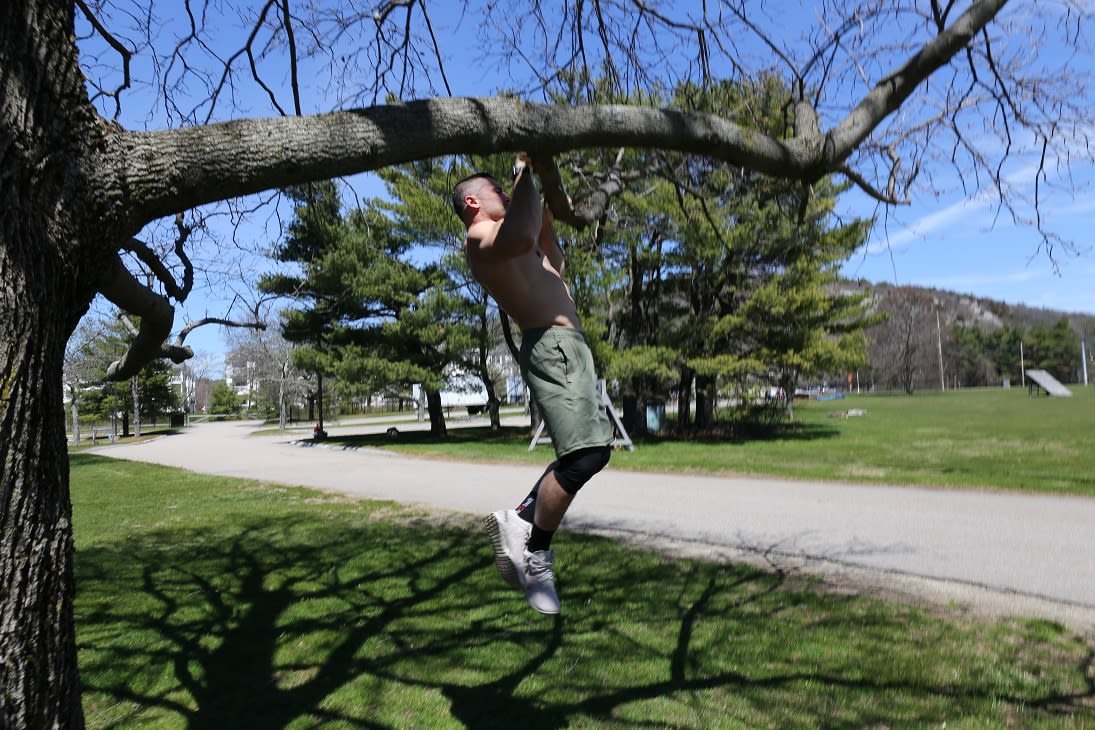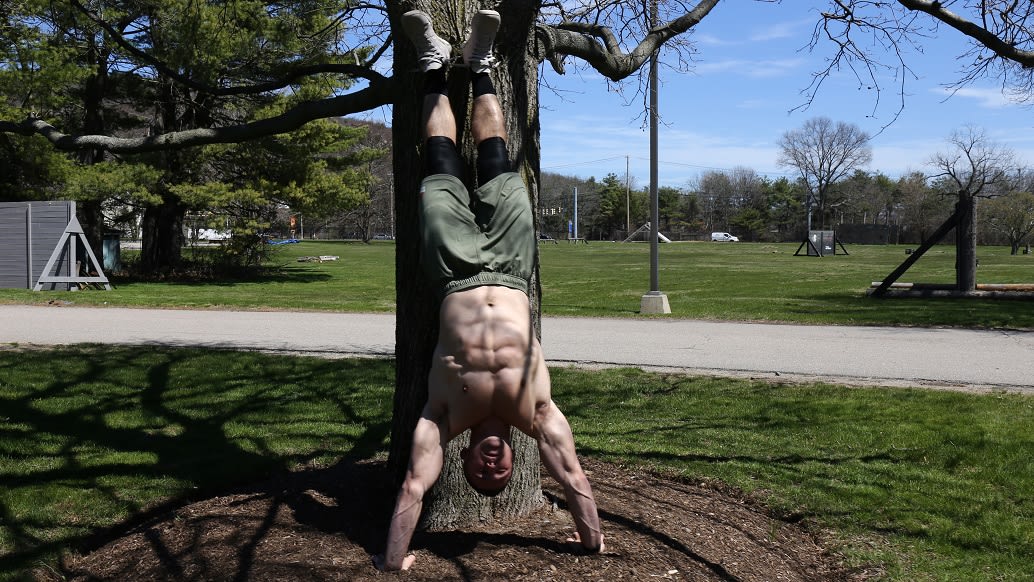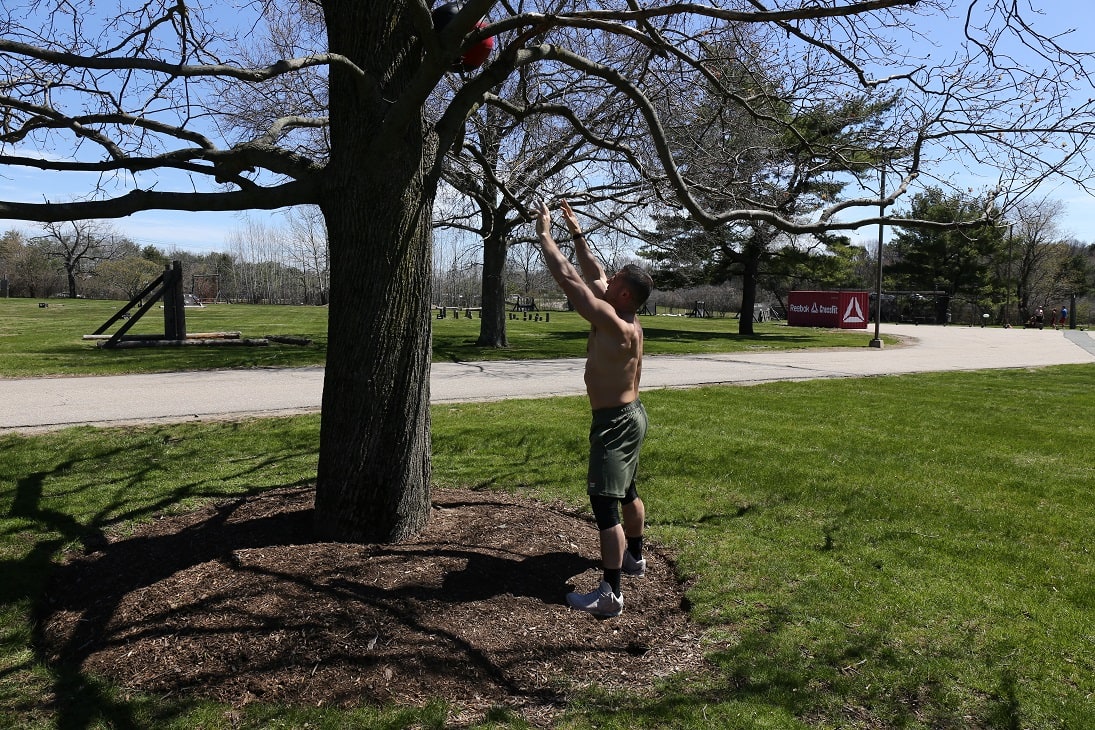 Tweet us @Reebok to show off your hard work. Use the hashtag #GymisEverywhere, and we'll be sure to tweet back!