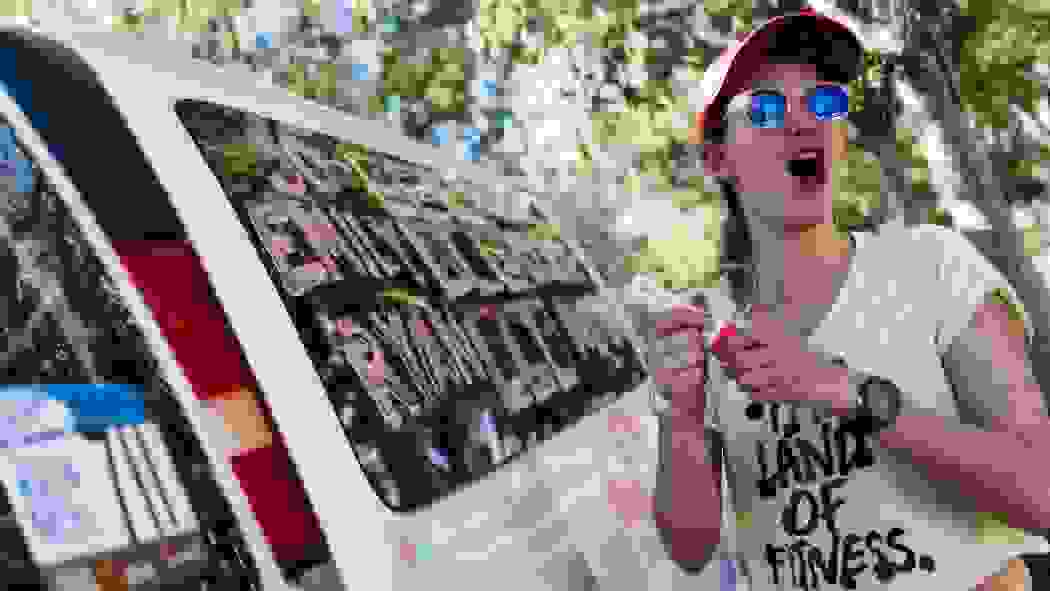 Top 5 Tips for Picking the Right Ragnar Team
When you have to run 200 miles in two days, it's important to have the right people by your side.
It's pitch black outside and close to midnight, but you've just woken up from a short nap and are lacing up your running shoes. You swig some water, stretch a bit and warm up.
You've already completed one leg of the race, but now is when the experience really kicks into gear ... leg number two of the Ragnar Relay.
Fair warning: the 200-mile Reebok Ragnar Relay isn't just a game of dodgeball or pick-up soccer in the park. And, your teammates aren't just people you'll spend an hour kicking around a ball with.
Your team is your life support through the running, the van driving, the sleeping and all the transitions in between the 24-plus-hour race.
It can be grueling (trust us, it will be), so the team you choose for this overnight course will make or break your experience.
We spoke with two Ragnar Ambassadors about how to choose a team, how to keep up with training, and if being a Team Captain is your calling.
1. Choose like-minded teammates
Overall, your team has to be fun. "I am stuck with five other people in a van for 30-36 hours," says Julie Wang, Ragnar Ambassador and 31-time Ragnarian. "If you get a van full of uncool and un-fun people, that's one long 30-36 hours!"
Choose people who are open-minded and supportive, but who also have the same end goal in mind, recommends Greg Russell, Ragnar Ambassador and 12-time Ragnarian. Are you joining a competitive team that is trying to finish as fast as possible, or is the vibe a social one with the goal of just finishing?
2. Train smart
Whether you are an experienced runner or a newbie, sign up for other races before the Ragnar Relay to keep your training on track.
"Newer runners may need help establishing a training plan," says Russell, who advises incorporating hill training into your routine since you're sure to come across some steep peaks over the course of 200-miles.
"Going over the leg maps and elevation profiles with teammates in advance can help stress the importance of training. For them, if they fall behind on training, reminding them of their leg details will hopefully get them going again."
As a supportive team player, remember that life gets in the way, but that everyone plays their part. Plus, as teams can often be made up of racers from all over the country, the responsibility is on each person to keep up their own training individually.
3. Be realistic
When it comes to training, be realistic with yourself about how much time and energy you will have to train. And also keep in mind your stress threshold when it comes to race day.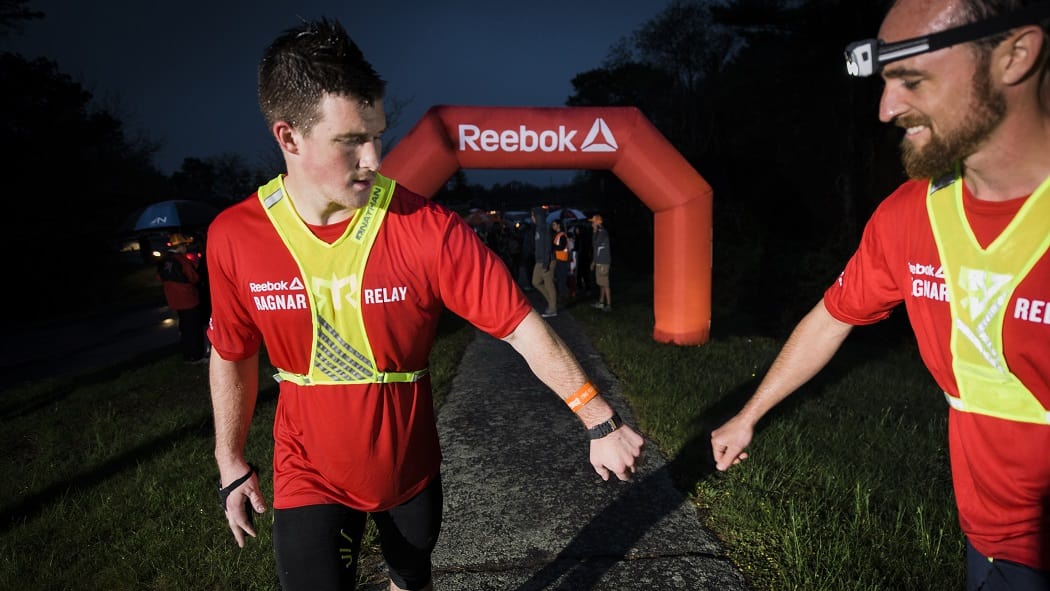 "Everything gets magnified when people lack sleep," says Wang. "A little annoyance that typically might just be a level 1 out of 10 can become a level 8 out of 10 without sleep. Similarly, people walk away from a Ragnar either being BFFs with a stranger they hardly knew 30+ hours ago or hating their guts, so team dynamics are really important."
4. Support one another
Beforehand, start a Facebook group or email chain for your teammates to spark conversation and keep in touch with training.
The night before the race, plan a carb-loading group dinner since you're likely to finally all be in the same location.
On race day, remember that people's nerves might overtake them or perhaps they are just having an unfortunate off day. Recall the team goal, and stay supportive.
"If a team member falls behind on their estimated pace, that's okay," Russell says. "The challenge is if they get down on themselves as a result. If that happens, remind them you aren't in it to win it, they're doing their best, and just need to keep putting one foot in front of the other."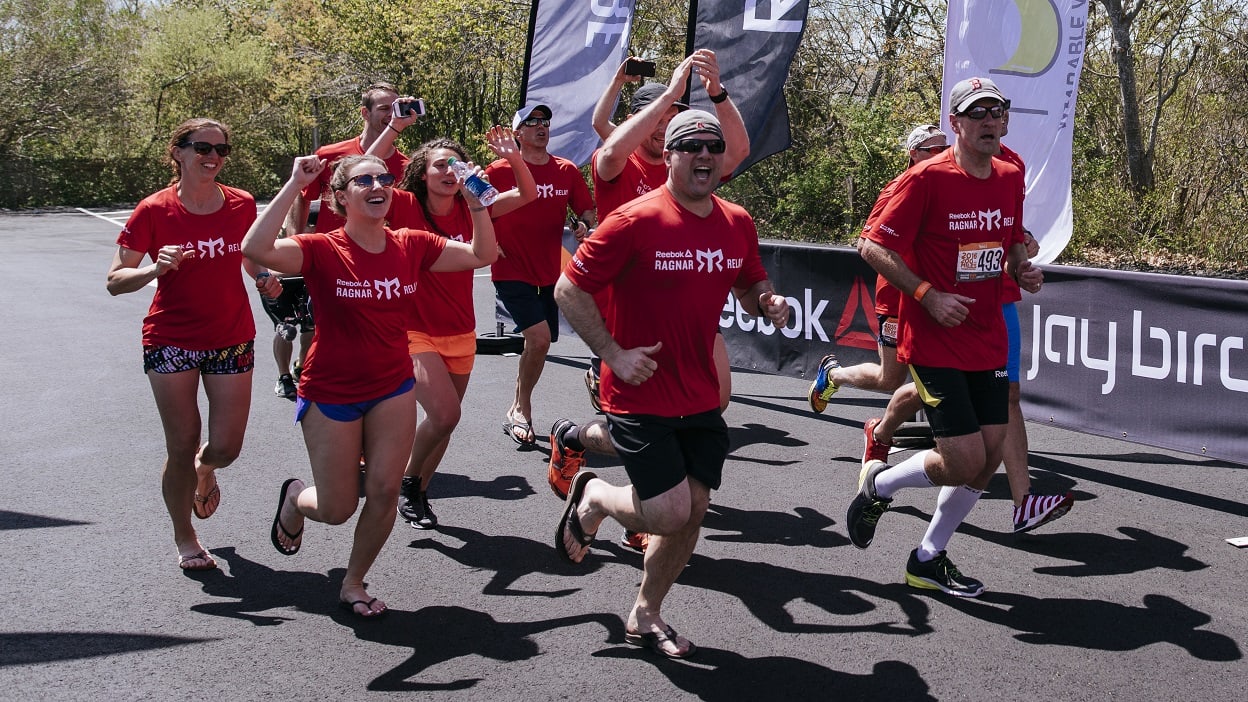 5. Select a strong captain
Not only does the team captain have to take care of logistics (paying race fees on time and booking vans for race day), but moreover, the captain needs to be a genuine leader who isn't afraid to be real with the team members.
Captains should do their background research on team members' previous running experience as well as know who is keeping up with training so that they can assign relay legs accordingly.
This communication is key, as is being able to think quickly on race day, says Wang, so that captains can take care of any unforeseen situation that comes up.
Whether you are racing to win or just finish, the Reebok Ragnar Relay is a unique and fun experience that will get your heart pumping. If you have any advice of your own when it comes to running a Ragnar, tweet us @Reebok.