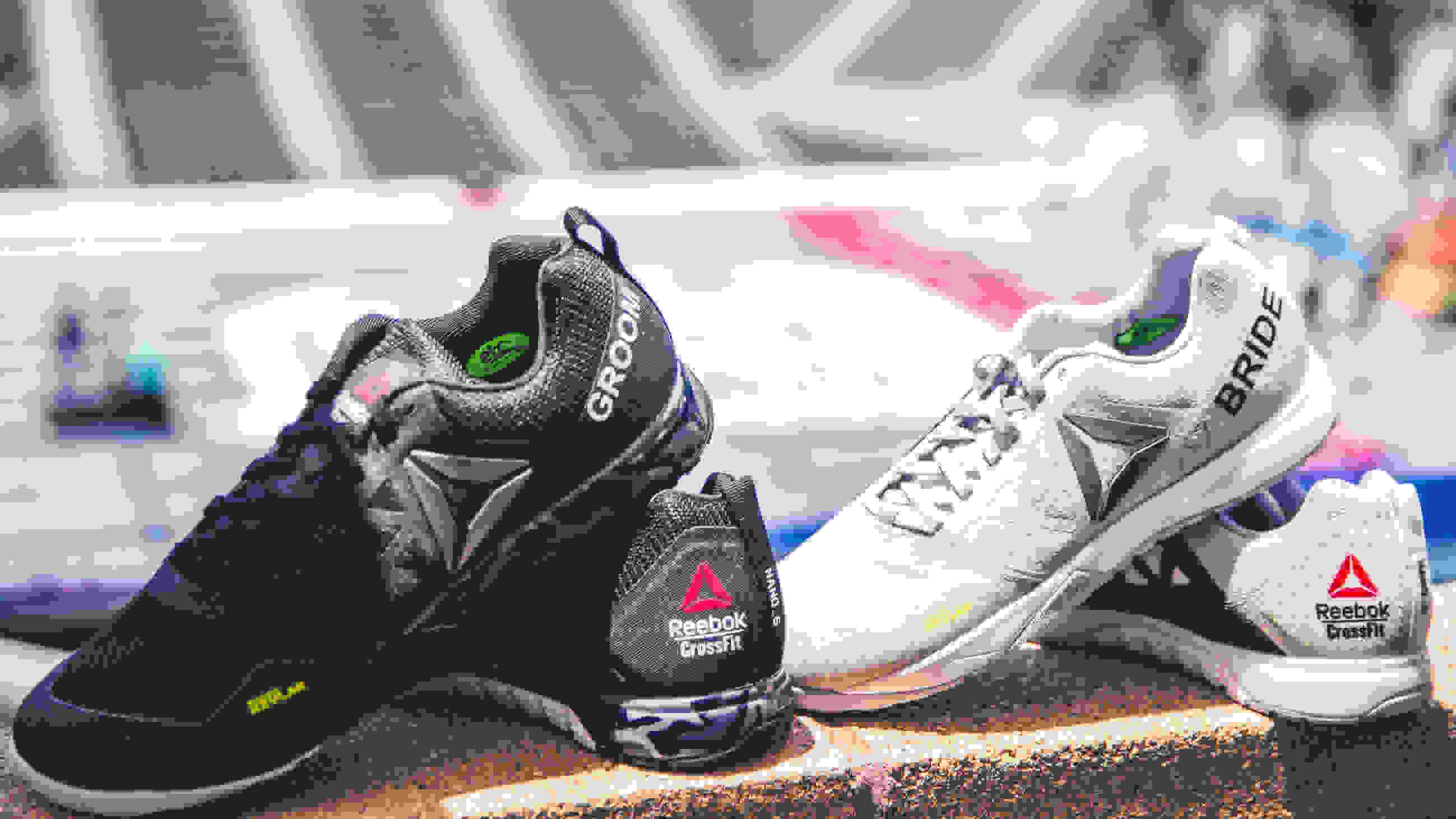 From WOD to Wedding
Newlyweds Christina Moore and Oliver Drewes took partner workouts to a new level today at the 2016 Reebok CrossFit Games.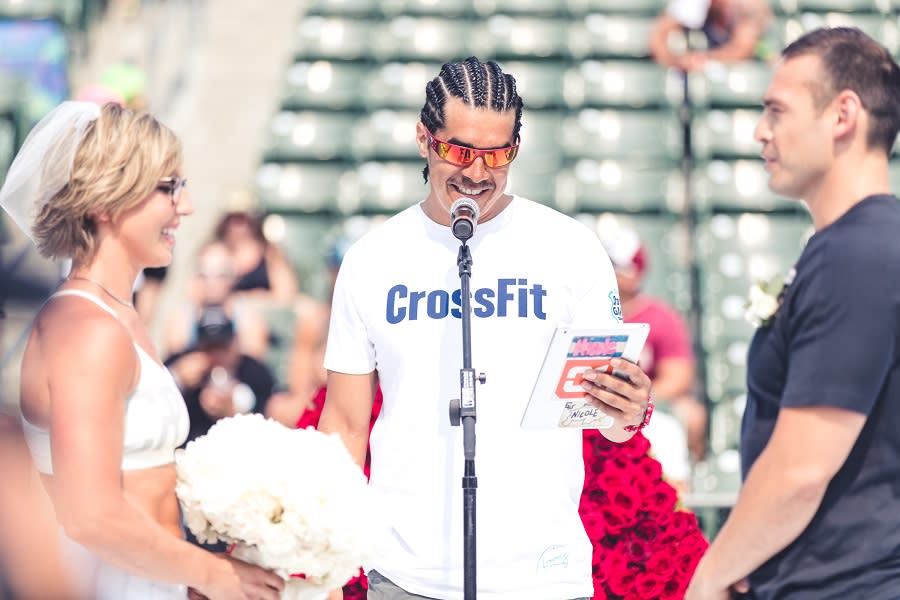 The two CrossFit lovers, who met and fell in love at their box in Brooklyn, N.Y., were married by Games mastermind Dave Castro under the bright sunshine and in front of their closest CrossFit friends in Carson, Calif., before today's afternoon events.
"We fell in love while WOD-ing in a pit and running obstacle course races," says the bride. "I wasn't a little girl who dreamed of a big wedding or a white dress. All I ever wanted was happiness and love with a man who loves my brand of crazy. I found that man!"
Since being selected via a nationwide contest from Reebok, the couple has experienced every CrossFitter's dream. It started with a flight to their favorite couple's getaway: the Reebok CrossFit Games and hasn't stopped yet. From surprise greetings by Games athletes to exclusive access to the top-secret Tennis Stadium and, of course, full passes to every event at the Games, this is sure to be a weekend they won't forget.
"With every weight we lift, every WOD we log, and every finish line we cross, we get stronger together," Moore says.
During the ceremony, Castro even provided community-favorite Qalo rings to seal the deal.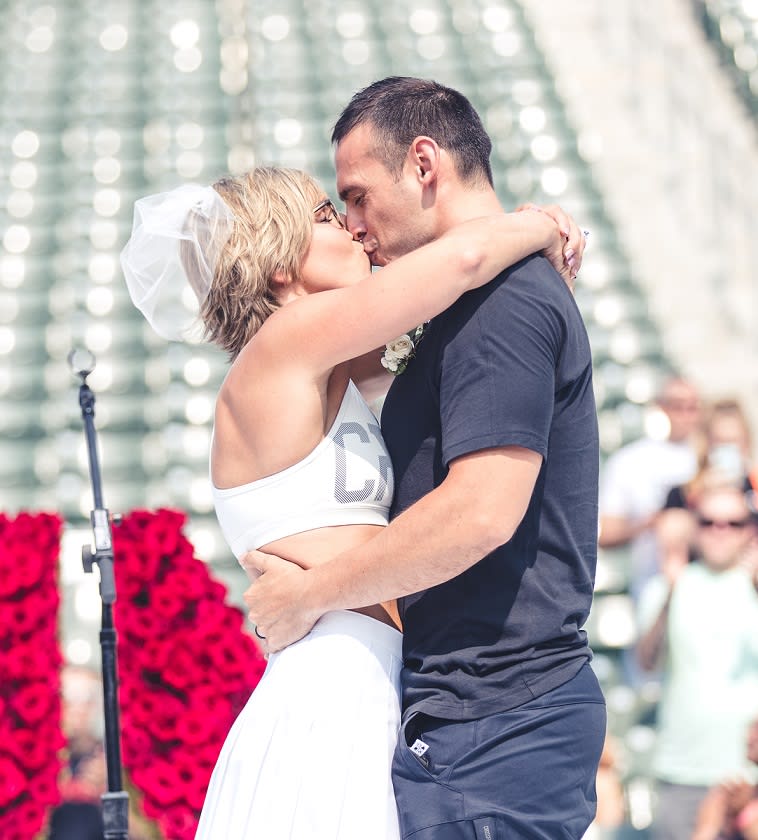 Flanked by five-foot-tall floral letters reading, Better Together, a key belief among the CrossFit community, the couple and Castro beamed in front of thousands of in-person and online spectators.
In the hours leading up to the event, thousands of Games fans in attendance at the Stub Hub Center received customized white sunglasses to celebrate the momentus occasion with the couple.
After the ceremony ended, the bridal party and fans from all over joined the couple in the Stub Hub Center rose garden for a traditional reception complete with a champagne toast and even a paleo wedding cake.
"We believe in driving each other forward when we need it, pulling each other up when we're down, making each other stronger each day, and celebrating life and all the little wins," Moore says of her new husband.
If you weren't able to join the festivities in person, share your best wishes with the happy couple on social media by using the hashtag #WODwedding!