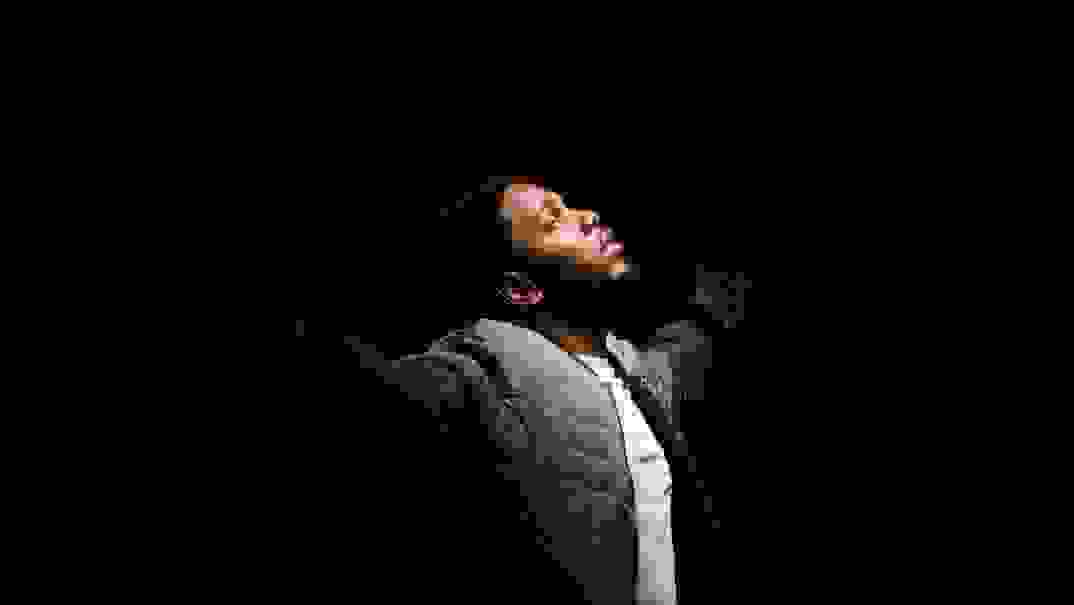 Kendrick Lamar Raw & Uncut
Beauty is in the eye of the beholder, but for one photographer it's beats not beauty that catch his attention.
Nabil Elderkin is the world-famous photographer behind Reebok's newest Perfect Split campaign with Grammy-winning-rapper Kendrick Lamar.
Shot using film rather than digital technology, the images are raw, unedited and genuine to Lamar's stripped down style.
"The authenticity and the classic vibe mirrors what Reebok and Kendrick put out," Elderkin says. "Kendrick embodies instant classic, and Reebok Classics speaks for itself."
Elderkin's subject agrees. "Reebok Classics are more than just shoes," Lamar says. "They're a lifestyle and self-expression."
Elderkin works closely with his subjects to ensure that self-expression comes through in all of his images. In order to do so, he ensures he can relate to them and reveal different sides of their personalities through his lens.
"I try not to research [my subjects], usually I already have an idea of how I am shooting though," he says. "The 'off' moments usually reveal more than meets the eye, and sometimes just the eye reveals it all."
As someone who has photographed everything from surfers in Australia to DJs in Chicago, Elderkin's unique artistry is striking and eye-catching, especially when his lens is focused on one of the hottest names in hip hop.
"Well Reebok proposed it to me," he says of creating unique images of Lamar using film rather than digital files. "And I really got excited, it is rare that a client actually wants to shoot it and embrace it."
His expertise clearly delivers a provocative look at the quiet rapper who has taken the hip-hop industry by storm. But you don't have to be capturing superstars to express your own creativity.
According to Elderkin, there are ways emerging artists at home can also capture their own attention-getting photos as a form of creative expression.
His first tip is simple: Try not to suck. "My high school photography teacher thought I sucked and failed me, though, so who knows," he says.
Secondly, understand your subject. "Try to vibe with your subject naturally, and that doesn't mean trying to become instant bros," he says "Just create a comfort or vibe off the unease."
Finally, he encourages experimenting. "Play with shutter speeds," he explains, "some of my favorite shots embrace motion blur."
The new 'Perfect Split' campaign celebrates creative artforms in their most real, original and unique formats.
In a world where content is increasingly disposable, the Perfect Split campaign celebrates creativity in its most authentic artforms, reflecting the spirit of the Classic Leather and Lamar; timeless, unique, individual, original.