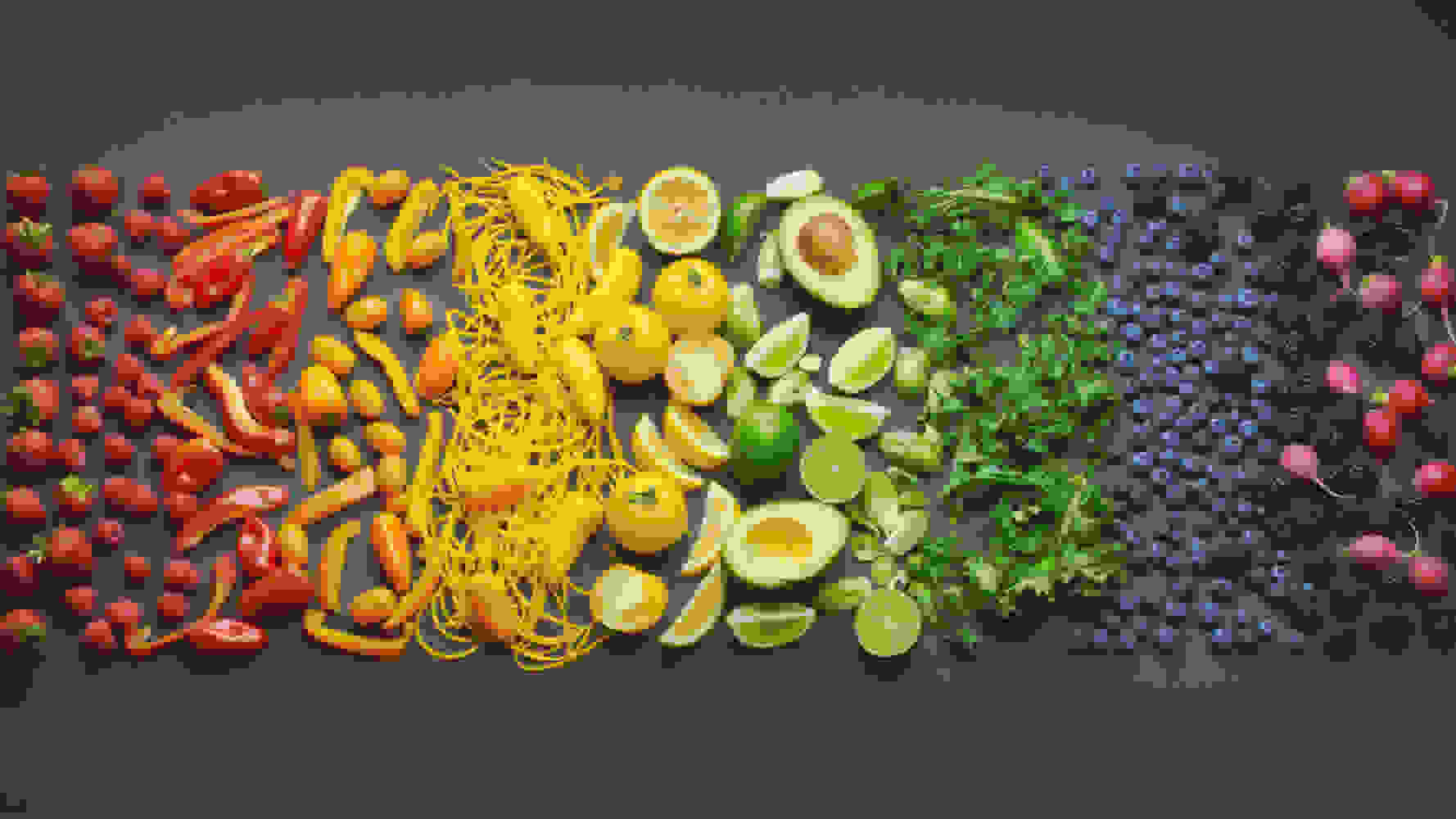 5 Paleo Power Meals
The summer may be winding down, but that doesn't mean your healthy eating habits need to suffer.
According to Lily Kunin, the woman behind the Instagram, @CleanFoodDirtyCity, clean eating in the hot summer months is crucial.
"Eating processed foods can leave you feeling particularly heavy and toxic," she says. "Go for whole foods filled with fiber like vegetables or whole grains. Make sure to load up on hydrating foods to keep dehydration and bloating at bay."
Kunin says the benefits to eating a paleo diet are two-fold—disease prevention and increased metabolism.
"Eating a diet rich in vegetables, fruits, and whole foods is highly
anti-inflammatory, meaning it can help to reduce the instance of many
chronic lifestyle-driven illnesses over a lifetime," she explains.
"It can also increase your metabolism, help you lose weight, improve energy, stabilize blood sugar, and much more."
In order to fuel your toughest WODs, Kunin has put together five paleo recipes to get you through your workout and add some color into your diet.
1. KICK STARTER BREAKFAST: PURPLE POWER SMOOTHIE
Time to get charged! Toss these elements together to wake yourself up and jump-start your day.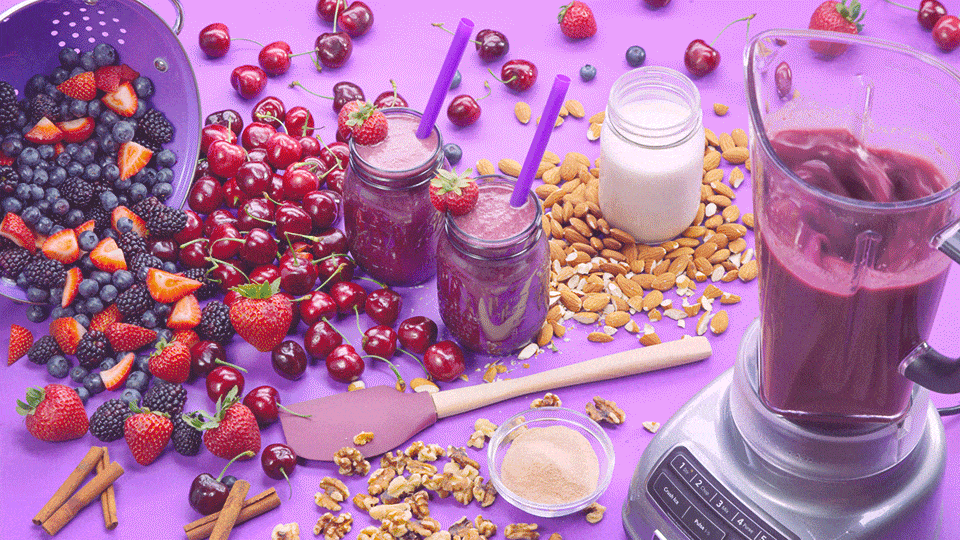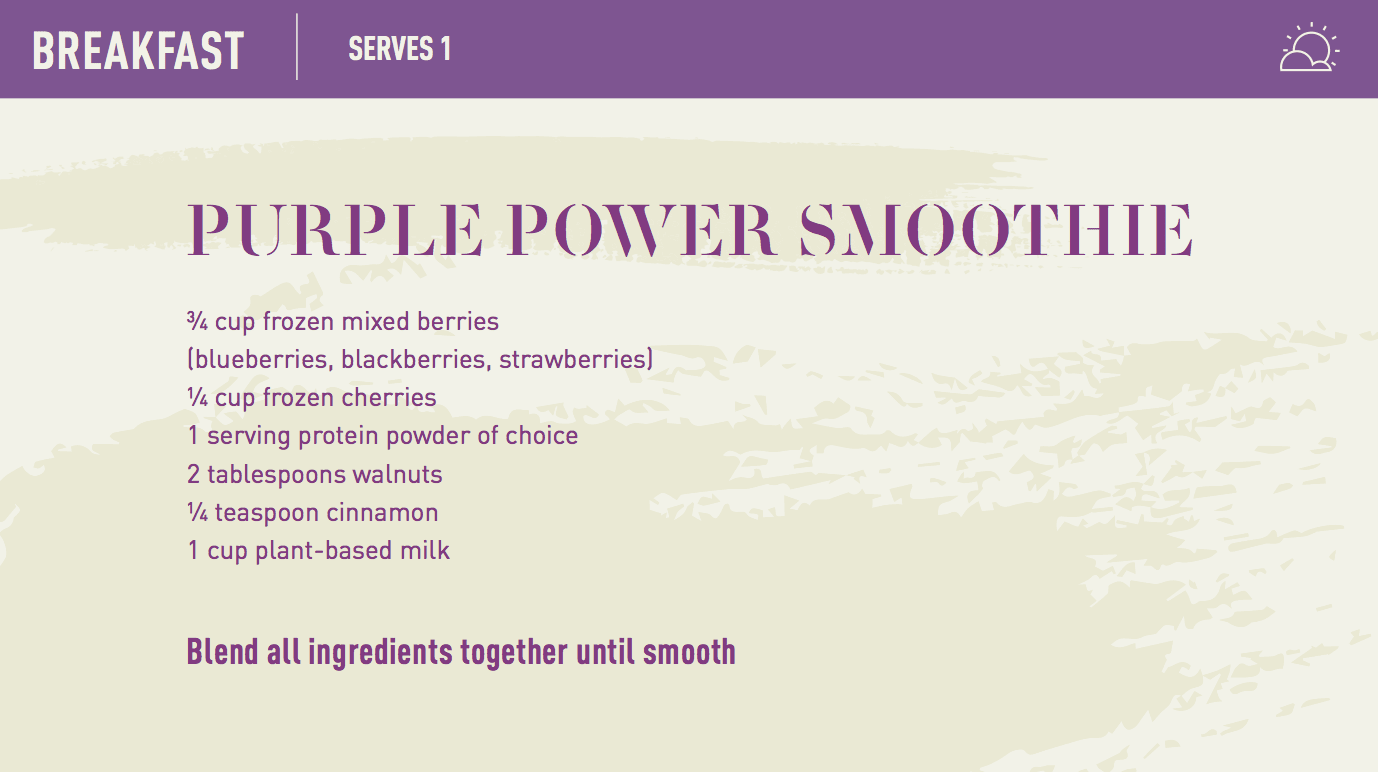 2. LUNCH + DINNER: GET YOUR GREENS BOWL
Your midday workout is over, and now you're in need of some serious veggies and re-fueling. This bowl will fulfill all your green cravings and the easy-to-make dressing adds the final touch.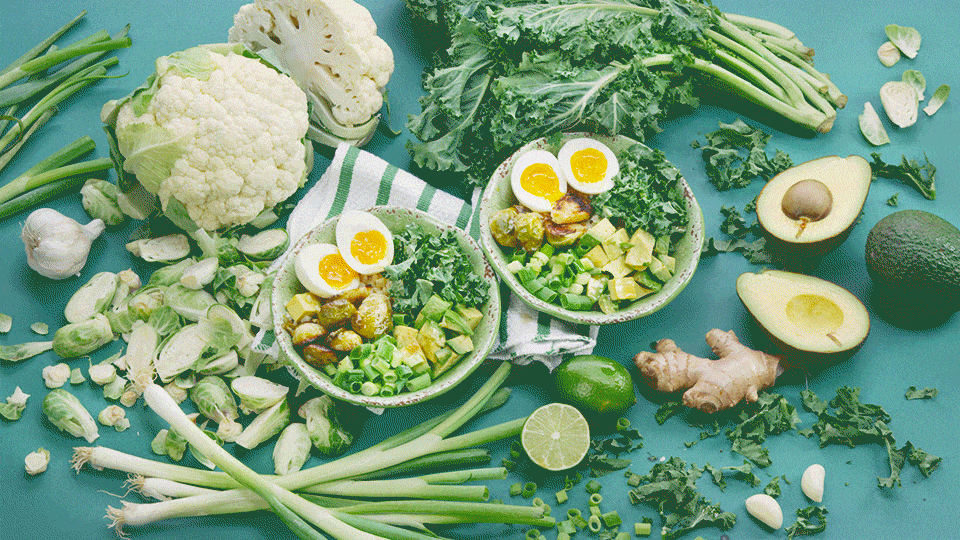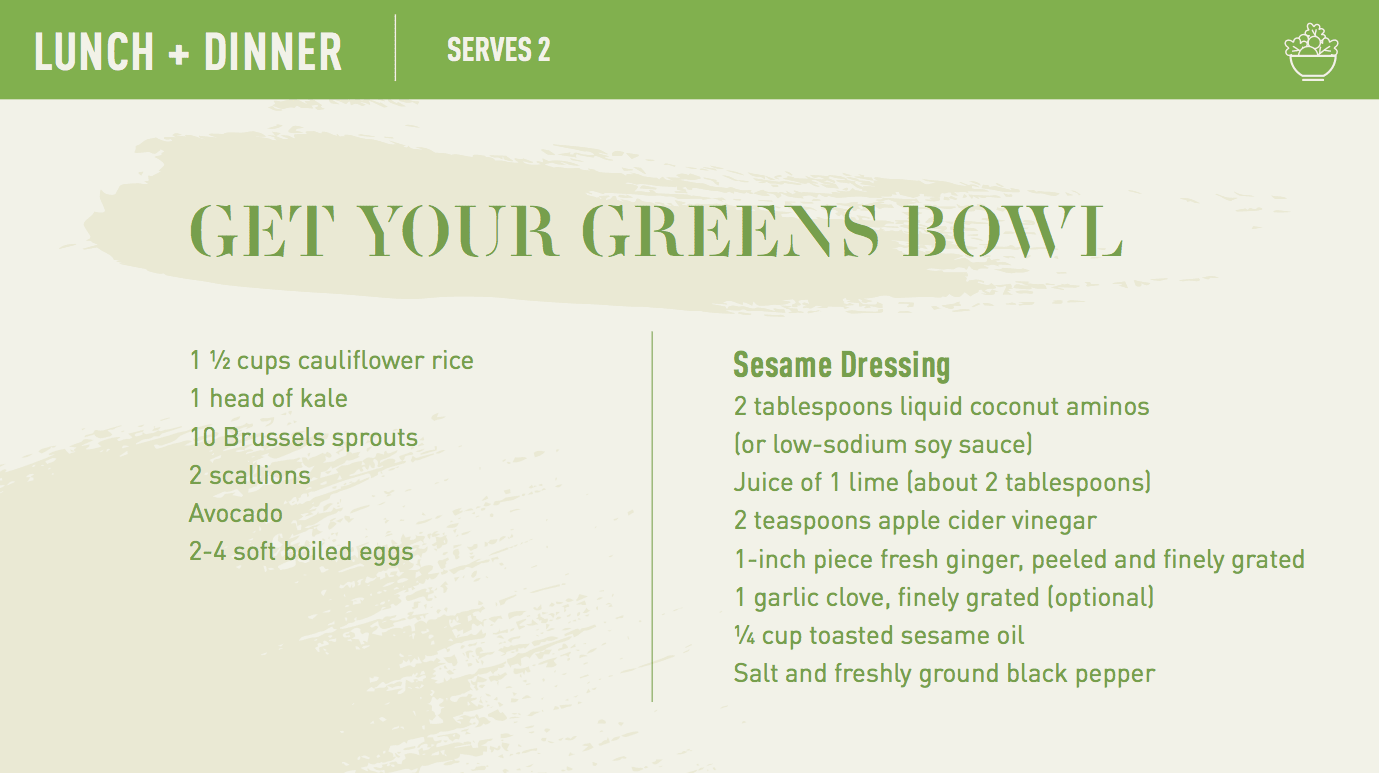 3. LUNCH + DINNER: SUNNY SPIRALIZED NOODLES
Your WOD in the box was intense, you deserve to indulge. If you're a carb-lover, this will work for you. The squash noodles will fill your pasta void, while keeping meals clean and flavorful.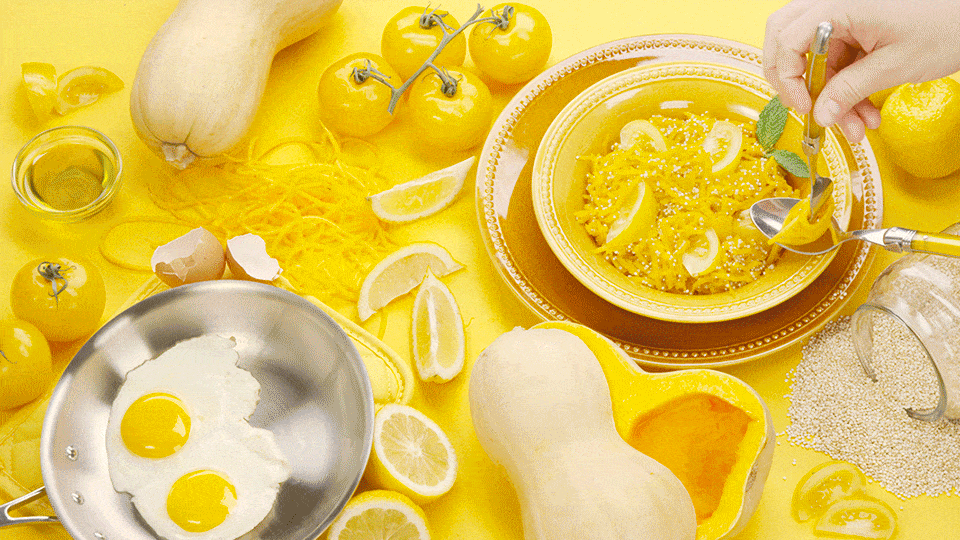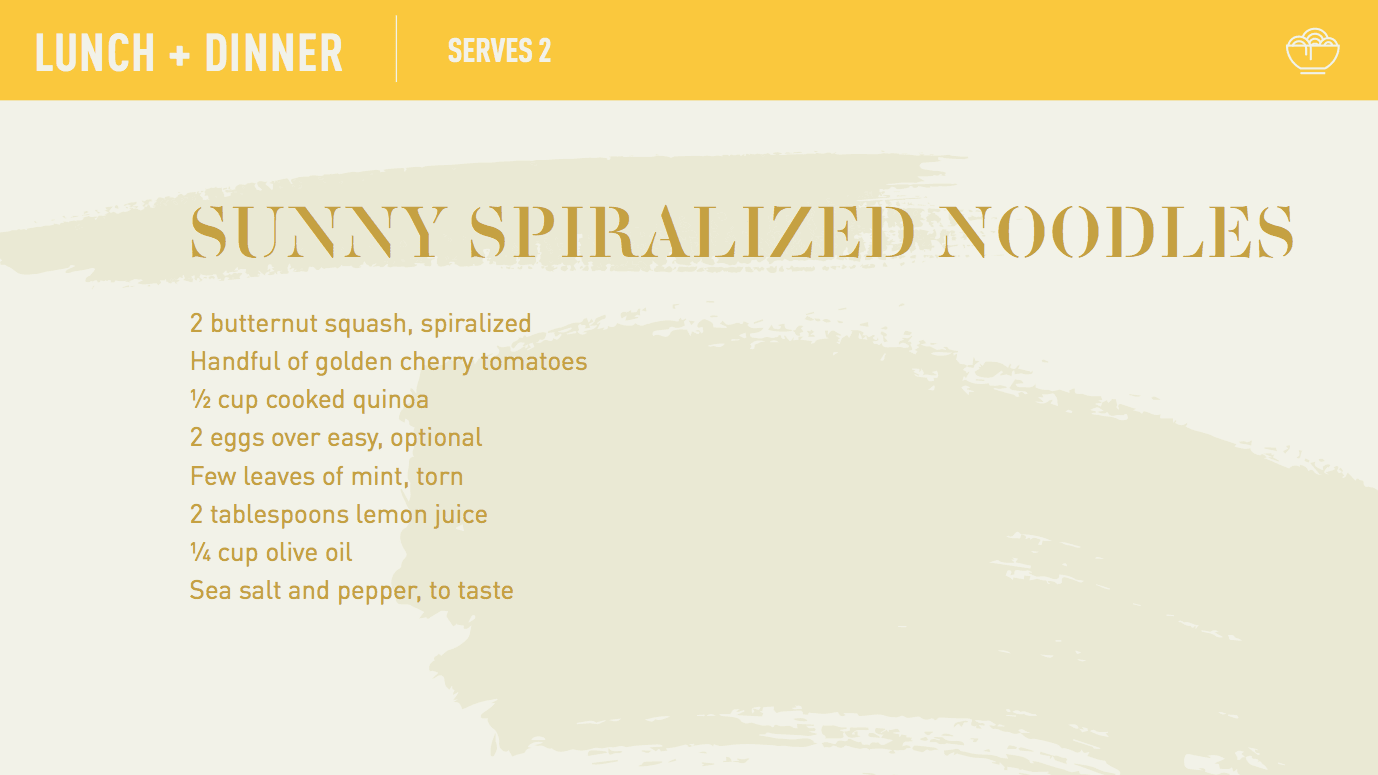 The best part about both of these recipes? They serve two! So slide over and share with a swolemate.
4. SNACK TIME: RAD RASPBERRY CHIA PUDDING
The recipe may only have four ingredients, but the result is delicious and refreshing. It's simple and easy if you're on-the-go or for a midday munch. You can top right away or bring the toppings with you.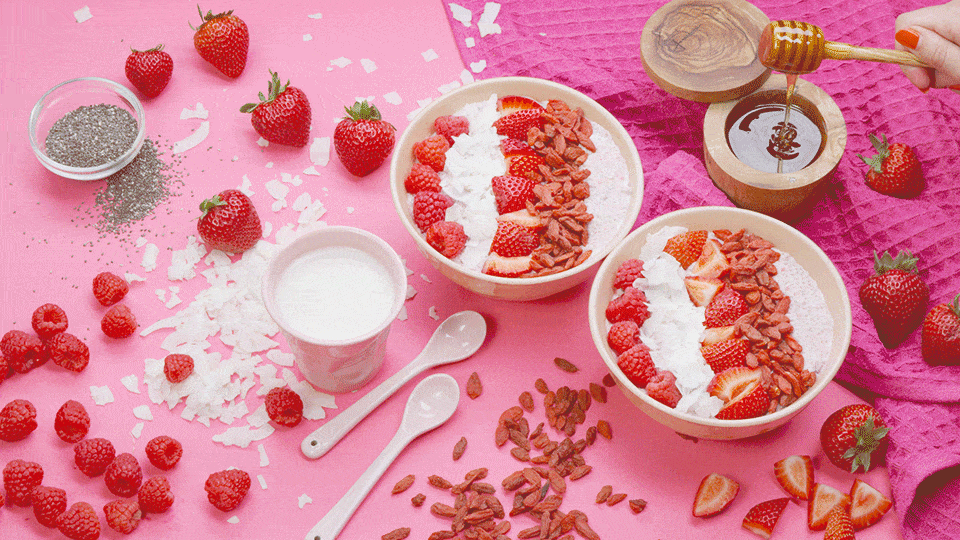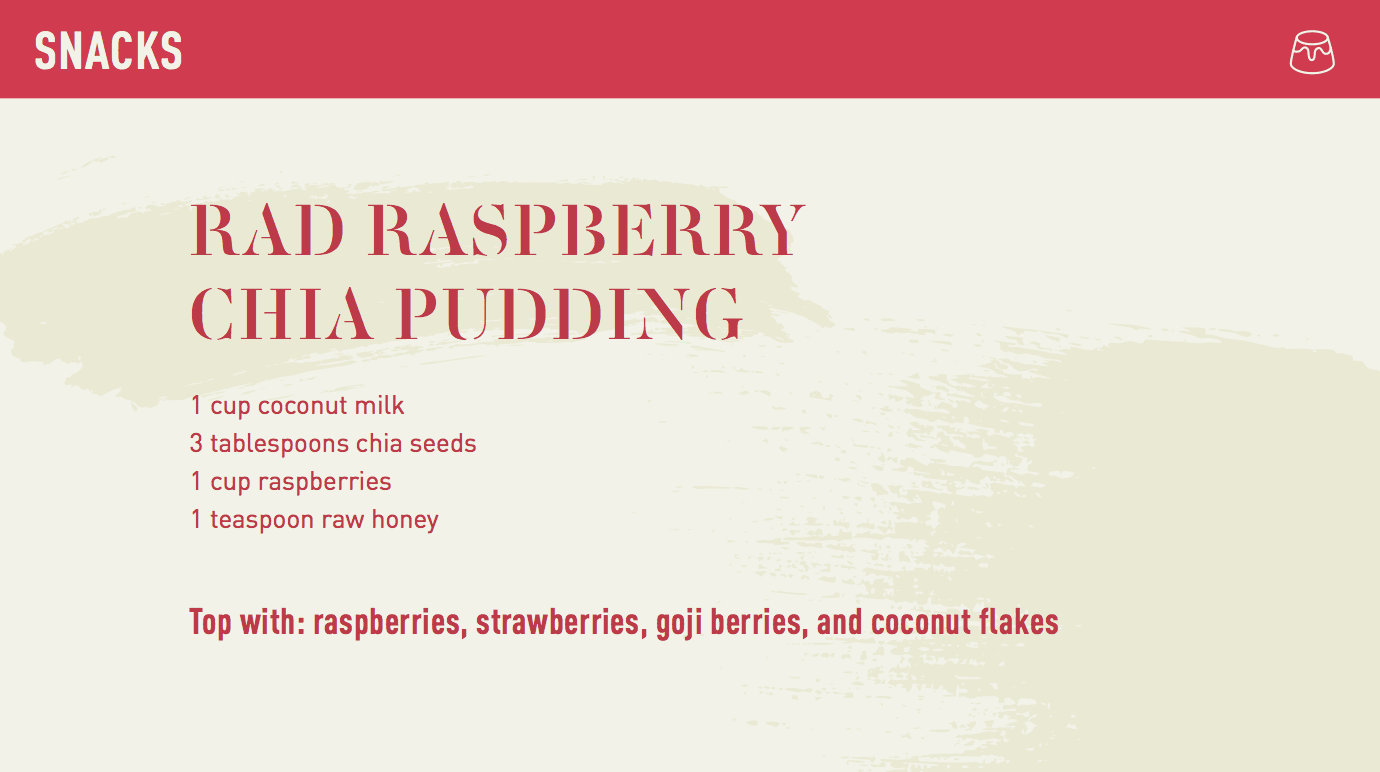 5. SNACK TIME: MIGHTY MUHAMMARA DIP WITH VEGGIES
Not only is the name fun, you really can't go wrong here. The recipe is a great twist on a classic snack!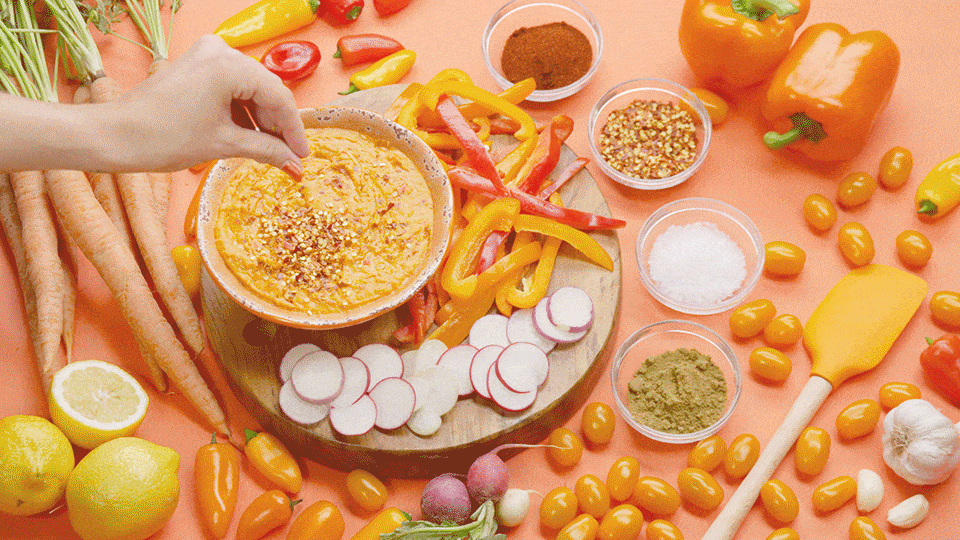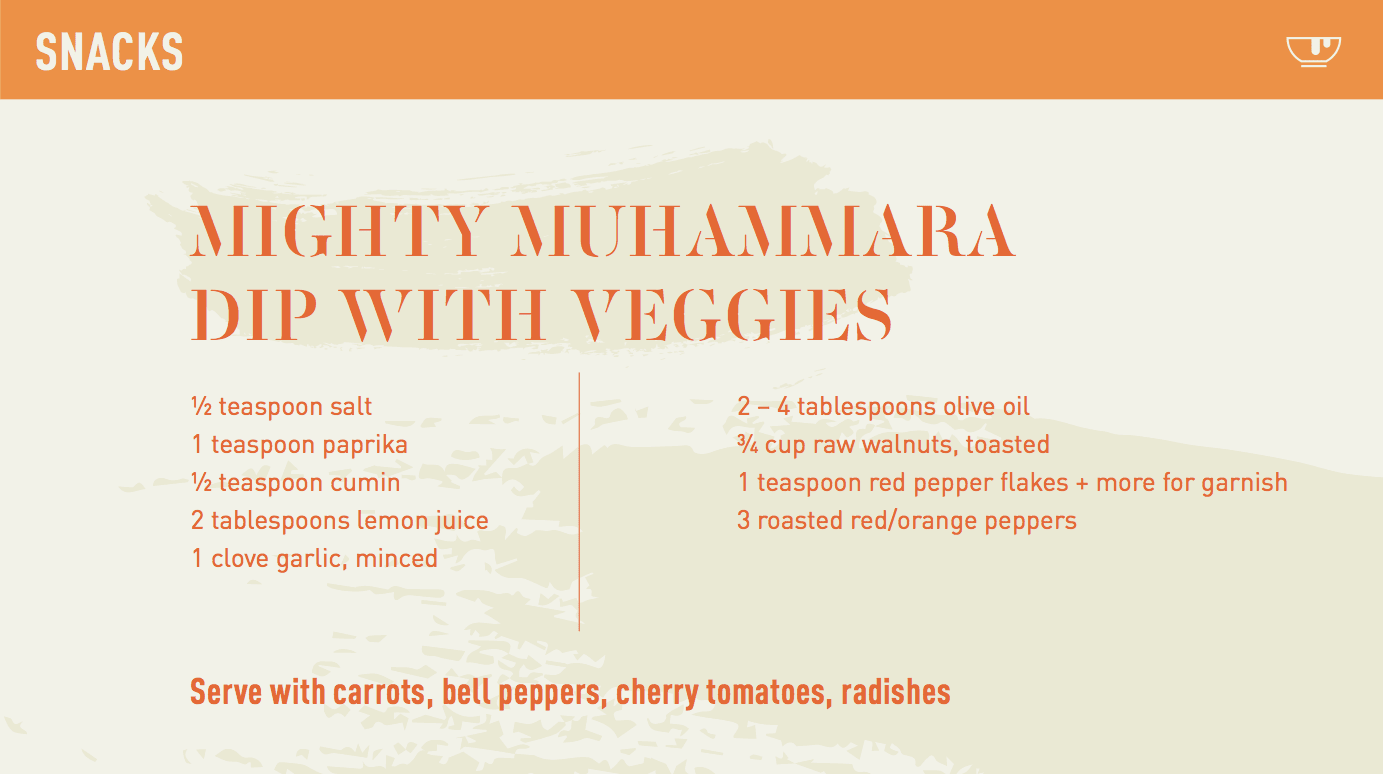 Tweet @Reebok photos of your final creations or show us your own paleo recipes!