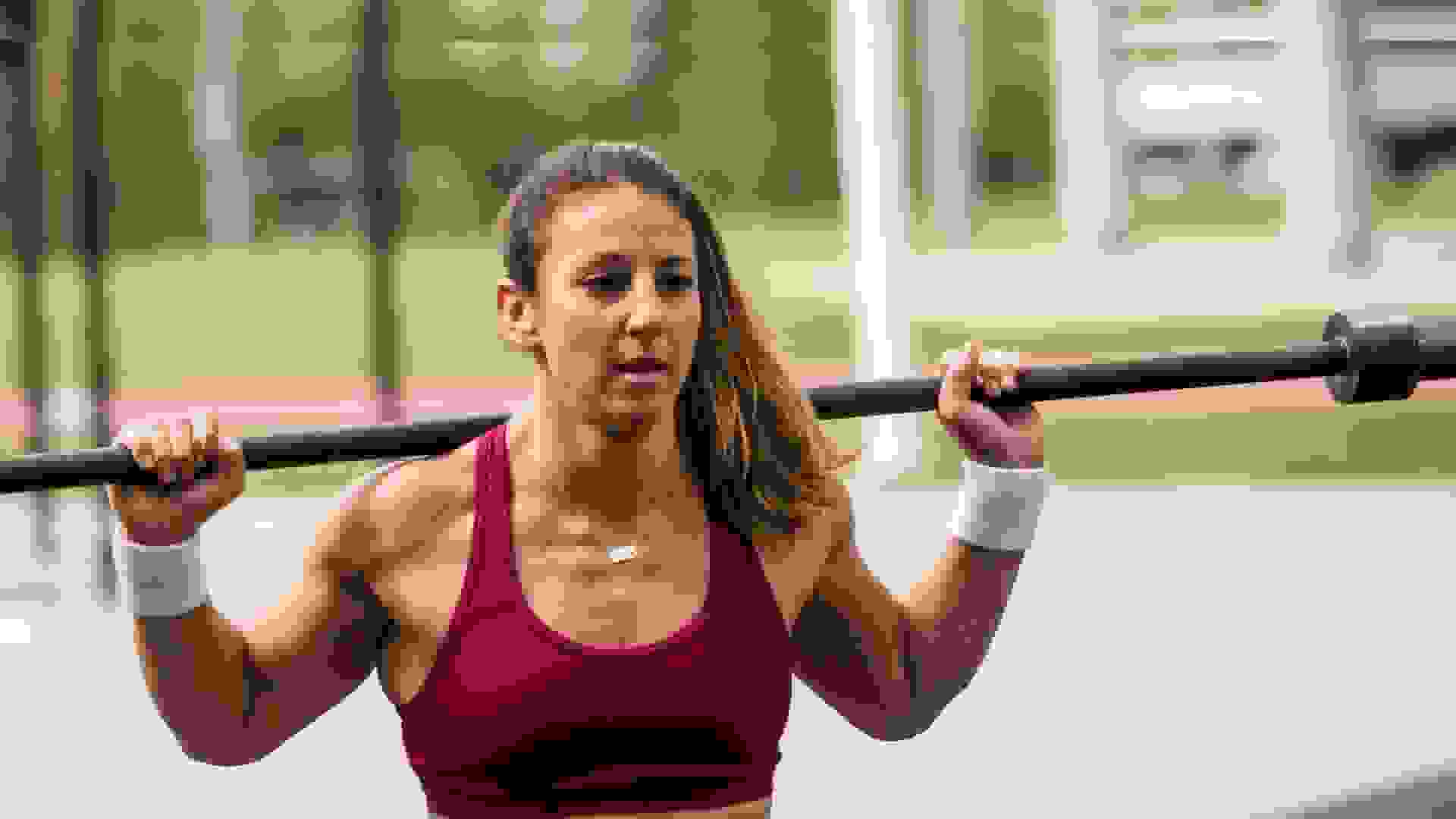 We Brought 6 of the New Female Athlete Emojis to Life
The newest set of mobile emojis are diverse, fit and female.
The new icons debut on devices around the world today, and we're psyched to see that women in particular have more options when it comes to sending out the ever-so-popular characters.
In fact, we were so inspired by the new suite of female athlete emojis that we decided to recreate a few of them in real life, with fierce, athletic and, of course, confident women.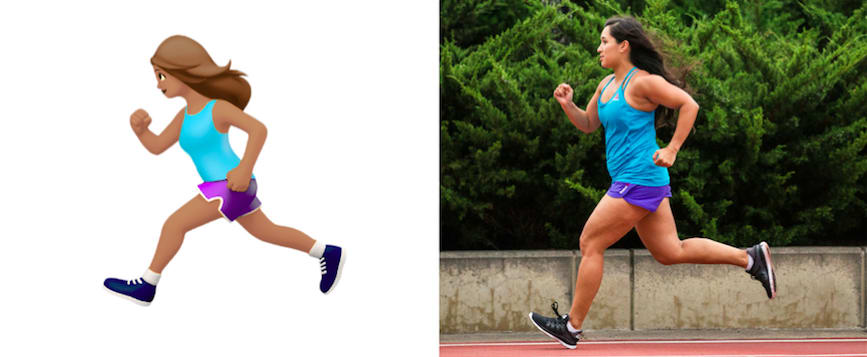 "It's so important that there are female fitness emojis because it hasn't been that long that women have been allowed to participate in a number of sporting events. In the past we have been limited to certain sports," says personal trainer and triathlete, Christine Mince, featured above.
In addition to a new female swimmer, runner, weightlifter and cyclist, there will also be an updated female surfer and a female basketball player. Up until now many women have only had access to male emojis to represent the sports they play, so these additions will be game changers. Pun intended!
"Fitness in and of itself empowers women," says Reebok employee and former collegiate athlete, Alison Smith, shown below.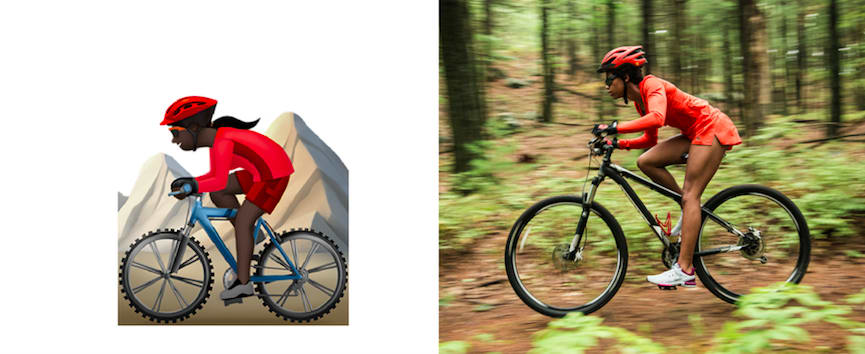 She continues, "It's important to have diverse emojis--diverse everything, really--so that people can see themselves in the world and see what's possible and what they can achieve. Being able to send a badass emoji of a brown girl lifting a barbell to my friends is just the icing on the cake."
Today's women are hitting the gym just as hard as their male counterparts and having the ability to accurately represent a tough workout session builds confidence.
"No longer is lifting and having muscle definition only related to men," says Reebok trainer Rachel Martinez, featured below. "Having more female fitness emojis can only help with this acceptance of strong women."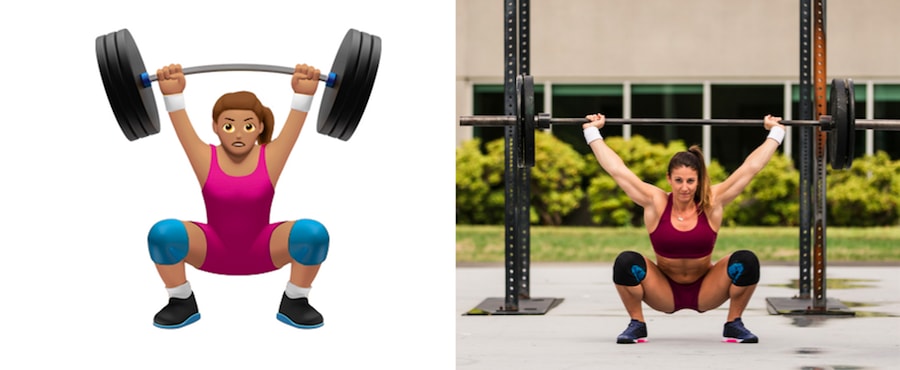 Many women view their workouts as a form of self expression--a way to be more human. These new emojis show what female athletes are capable of in a variety of workout environments.
"Emojis have become such an integral part of texting language, it's about time more females were represented," says Reebok employee and former collegiate swimmer, Maureen Quirk, featured in the pool.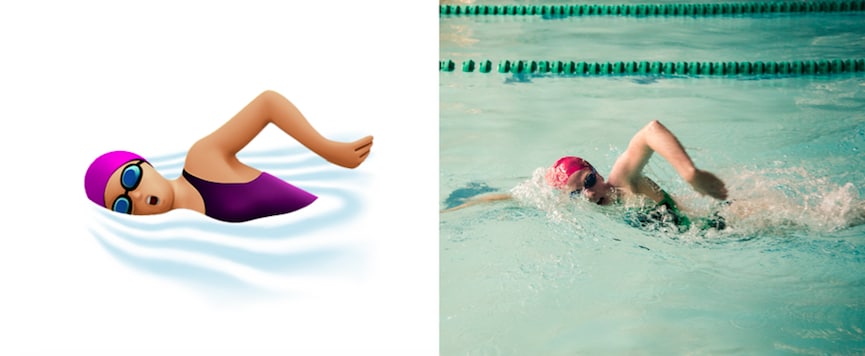 Former collegiate basketball player, Alisha Collins, shown below, says the update is important for young girls as well. "Social media has captivated youth so it's important for young female athletes to have the opportunity to choose an emoji that represents them," says the Reebok employee.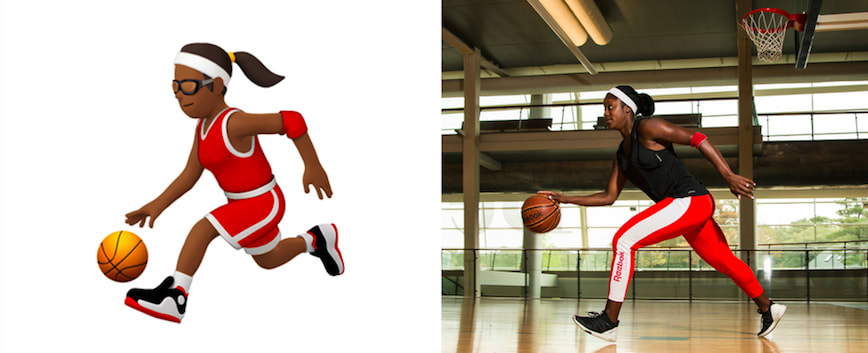 Owner of YOGAqua, Sarah Tiefenthaler, agrees, "I think it's important to empower anyone that's doing anything to make themselves better, stronger, happier and healthier!
"Women have always been strong, we've always been fierce and now it's time to let everyone really see it," she says.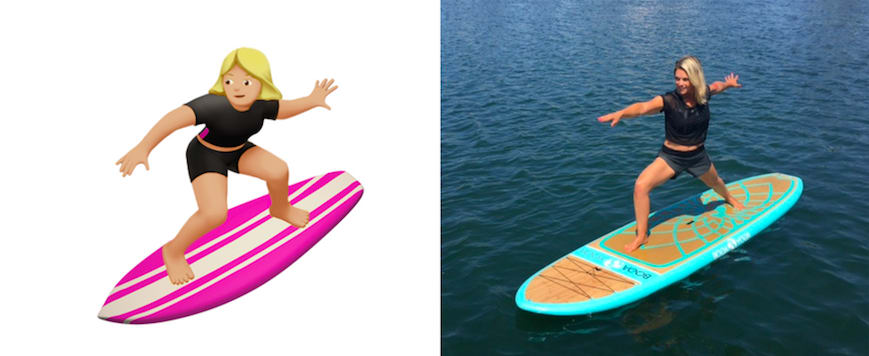 Now when you're posting on Facebook after an intense strength-training session or right after you kick ass on the final mile of a 10k, you'll be able to use an emoji that better represents you as a woman and as an athlete.
"While it's a small gesture, the fact that more emojis are being added to the keyboard to reflect active women, it means we're moving in the right direction," says Quirk. "A direction where women are recognized and embraced for their efforts in the gym."
Like the new updates? Tweet @ReebokWomen with your favorite new female fitness emojis!