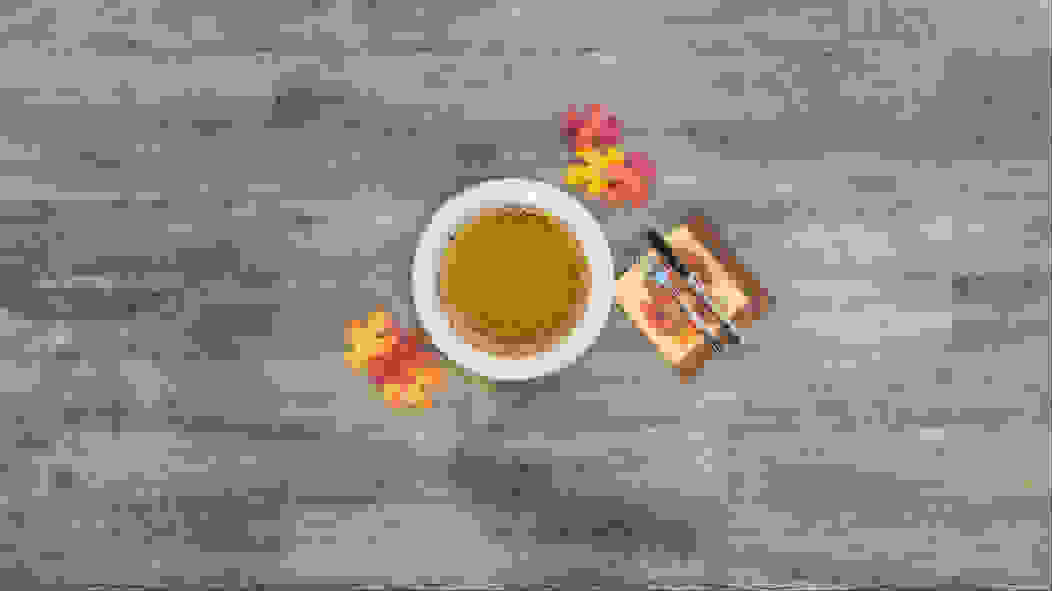 Turn the Kitchen Into your Gym this Thanksgiving
Fitness and the holidays have never been considered complimentary. For many, it seems like a choice of enjoying one or the other as the year comes to a close.
"It's always hard to be the odd one out or stay strong when everyone around you is indulging," says Reebok Fitness Instructor Brooke Rosenbauer.
Busy schedules, plentiful meals, and lots of travel can cause many people to put fitness on hold until the chaotic time of year has passed. One solve for this, says Rosenbauer, is to get the whole family involved with being fit during big holiday events like Thanksgiving.
"Walks, jogs and hikes are a great way to work up an appetite or help digest a big meal," she says. "People almost always feel better after they move a little, so don't be afraid to be the fitness instigator!"
But if you're hosting the big meal this year, you may not even make it too far outside the kitchen.
So this Thanksgiving, we're turning our attention to the real MVP of the holiday season, the dinner host! Arguably the busiest in the house, the host often has to sacrifice his or her daily routine of self-care and working out to pull off a great get-together for friends and family.
While being a Thanksgiving host could arguably be considered a workout in itself, we asked Rosenbauer to create a program that allows for the dinner host to squeeze some fitness into his or her routine without sacrificing that crucial meal prep or time with the family.
"This could be your opportunity to make a new tradition so that your whole family incorporates movement into future gatherings," says Rosenbauer.
So from groceries, to dessert and leftovers---here's how to turn your typical holiday into a full-blown workout!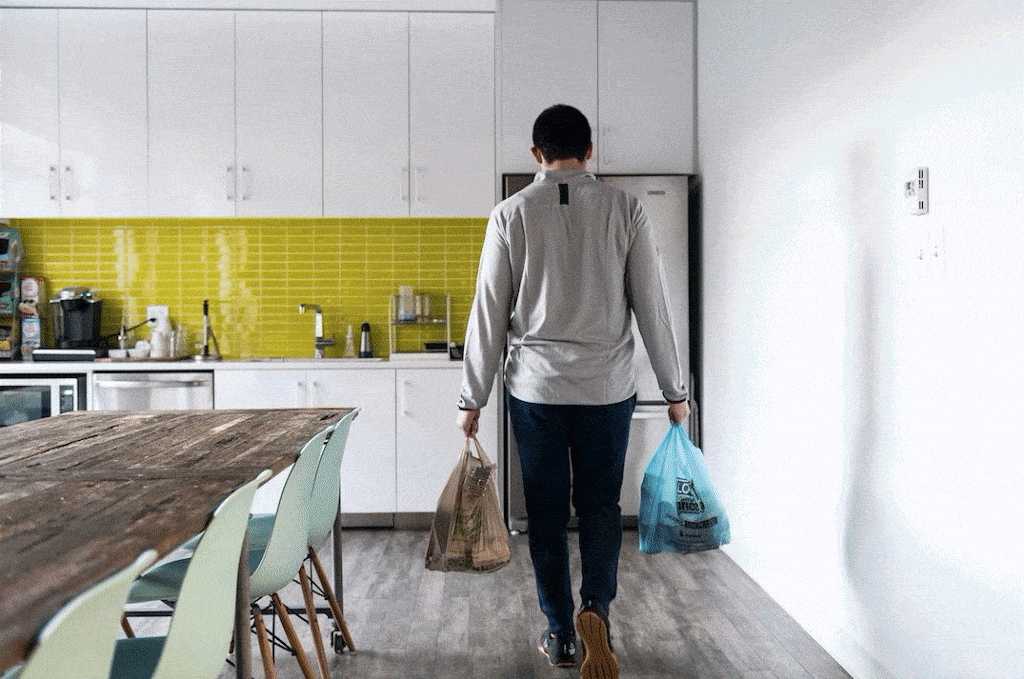 Grocery Bag Carry
Give the trip from car to kitchen a bit more purpose by adding some timed intervals per trip! Do one trip as fast as you can, then try to beat that time the next time around until all the groceries are in. For more fun get friends and family to join you in a grocery bag carry race to the kitchen!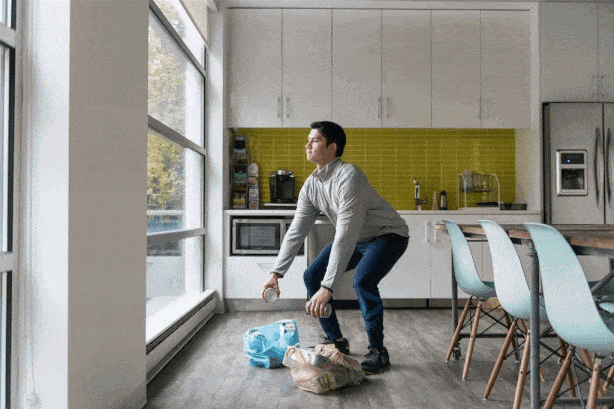 Canned Good Curls
Utilize canned goods by emptying them from the bags and completing a tricep extension followed by a bicep curl. For a good burn complete 3 sets of 8-12 reps. Add in your own rest but don't wait too long! Your guests might be getting hungry...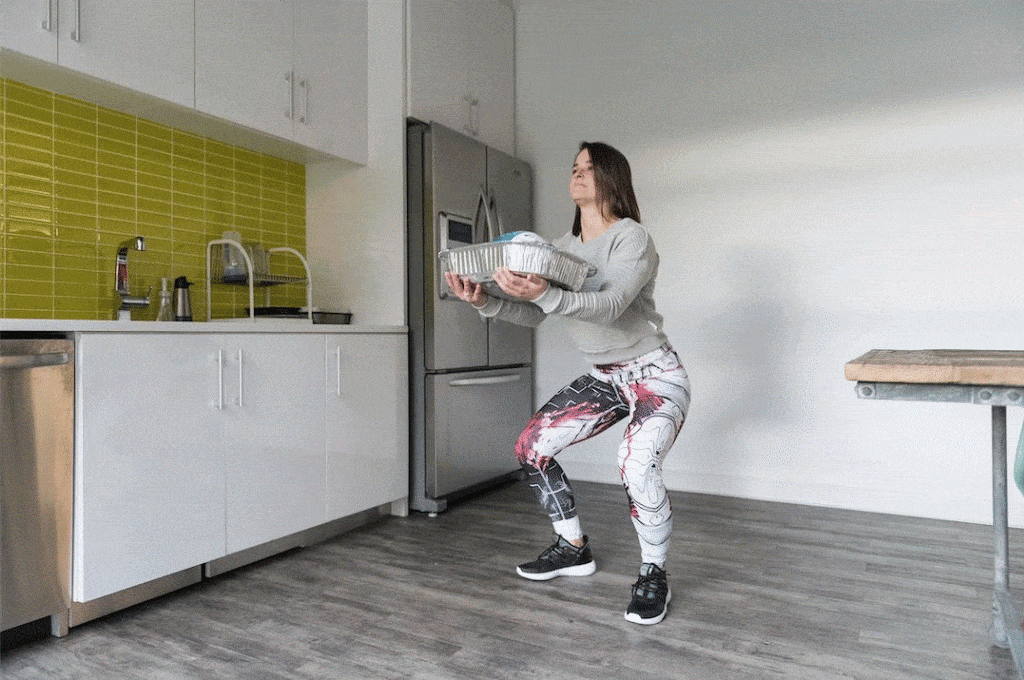 Turkey in the Oven Squat
It's only natural that we would include the heaviest component of the Thanksgiving meal in our workout! While waiting for the oven to heat, use the turkey much like you would a med ball to complete squat intervals tabata style, meaning 20 seconds of work and 10 seconds of rest for 4 minutes--8 rounds total.
Looking for more burn while the turkey's cooking? Repeat the tabata squats every 30 minutes without weight (or add in your own) until the turkey is ready!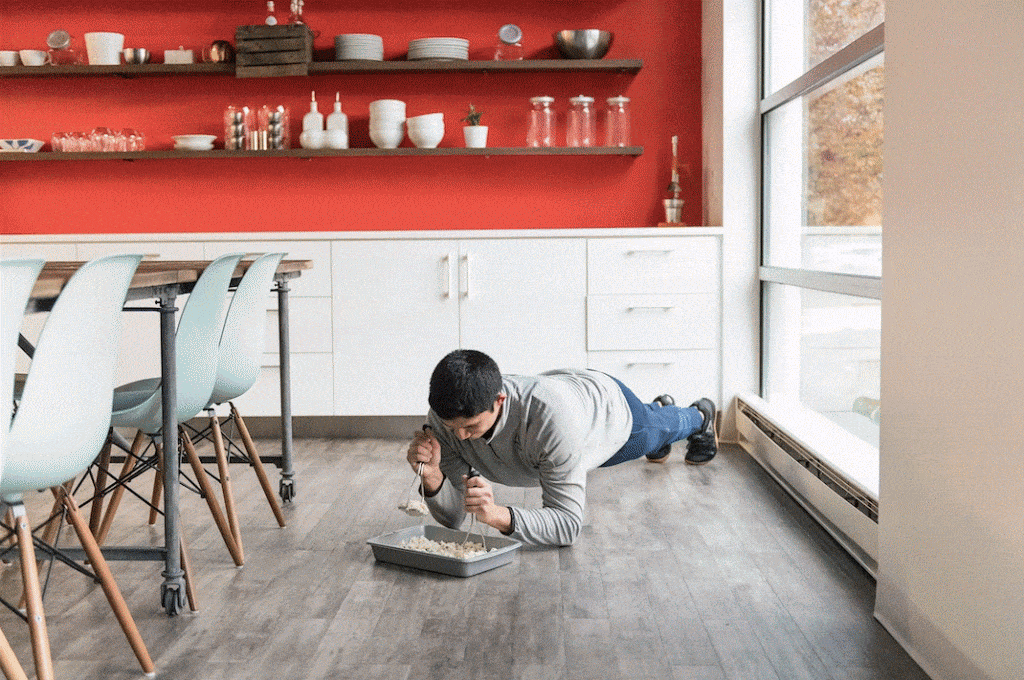 Potato Plank & Mash
For a unique arm and core activation, hold a plank while mashing potatoes. The challenge will be to keep those hips still while you mash for a tougher core exercise!


Whipped Cream Intervals
Unplug the electric mixer and activate those arms to create your whipped cream! Whip as hard as you can for 15-30 seconds and rest for 5. Repeat until peaks start to form. Switch arms each round to balance out the workout!

Serving the Kid's Table Lunge
The kids gotta eat! Being careful to balance the plates, lunge from the kitchen to the kid's table. A well-executed lunge will put you at the perfect height to serve. Try to get at least 8 lunges in each set!

Leftover Lift
The dinner may be over, but your workout doesn't have to be! Once your food has been packaged up, utilize the wood chop movement to get leftovers from the counter to the fridge. An ideal routine would be 8-12 reps for 3 rounds.
We hope you enjoy your family, friends, food and, of course, your fitness this Thanksgiving!
How are you staying fit this Thanksgiving? Tweet @Reebok and let us know!