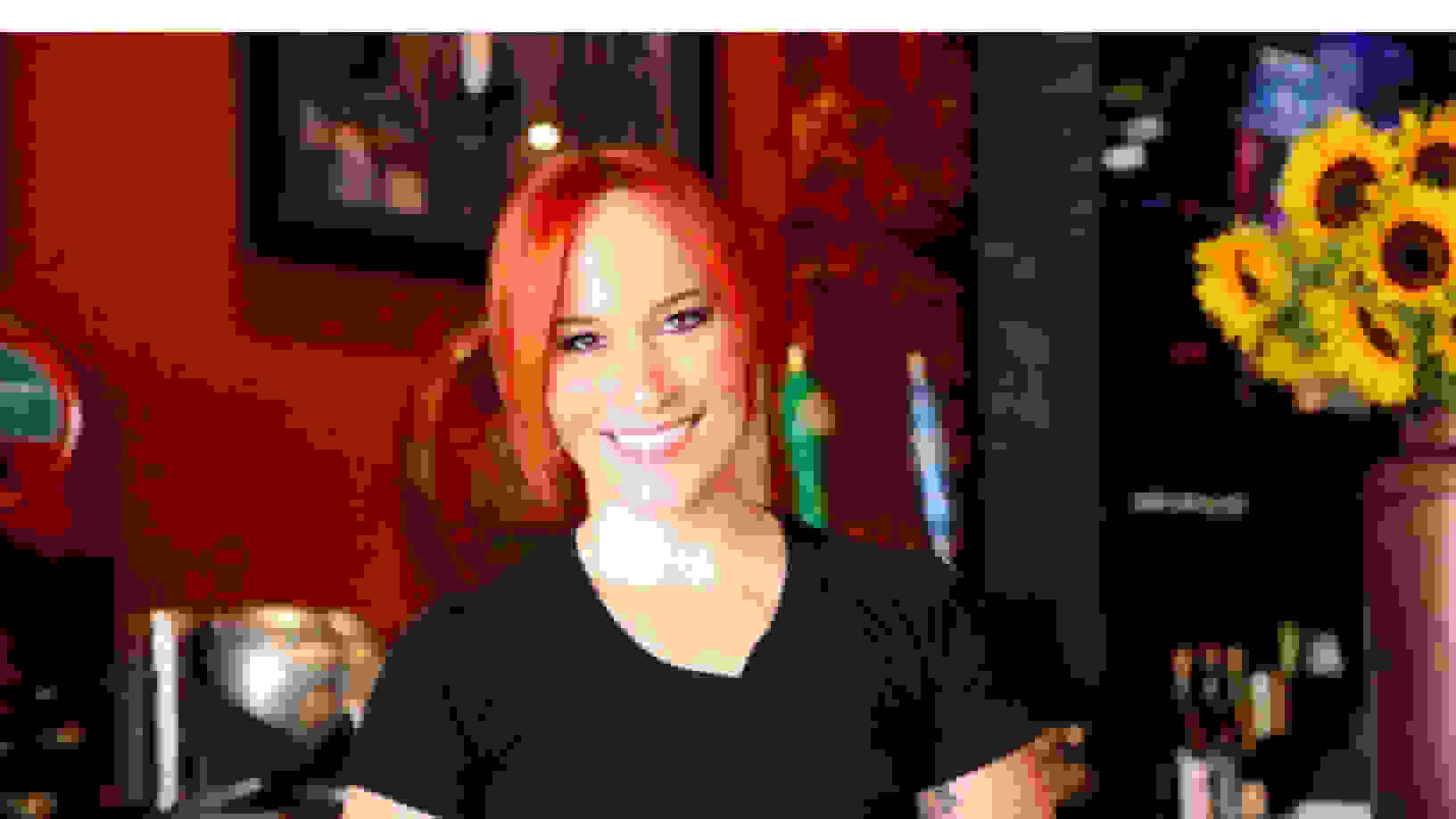 #AskTheExpert: Chef Adrianne Calvo
Chef. Television personality. Author. Restaurateur.
These are just a few of the many ways to describe Adrianne Calvo.
Based in Miami, Calvo has been serving up some of the best food Florida has to offer for nearly a decade at her restaurant, Chef Adrianne's Vineyard Restaurant and Wine Bar.
With four cookbooks under her belt, a weekly cooking segment, and appearances on shows like "Chopped," Calvo certainly knows a thing or two about food.
Despite the craziness of her day-to-day schedule, Calvo sneaks in workouts between lunch and dinner rushes, admitting it's these sessions that keep her grounded. If you've seen her SnapChat stories, then you know what we mean; this woman goes hard.
Although her thyme is limited (pun intended), Calvo hung up her apron and put down her dumb bells long enough to answer Reebok fans' burning culinary questions.
When @Reebok posed to the Twittersphere the opportunity ask Calvo anything, @ChefAdrianne came in hot with her answers.
Here are our favorite responses.
@Reebok @ChefAdrianne what is your favorite music to listen to while you cook? #AskTheExpert

— clairé sessions (@claire_sessions) November 16, 2016
Calvo: Music is just as important of an ingredient as any other while I'm cooking. I need it as much as I need garlic. I listen to anything from Zac Brown Band, 90's hip hop, Sam Hunt, Lindsey Sterling, Snow Patrol, Dashboard Confessional, Hunter Hayes, Carrie Underwood, Drake, Adele , Motown, Jason Mraz.
@Reebok What is @ChefAdrianne's workout & diet? Does she eat what she makes? Have you had her butternut squash bisque?#Divine#AskTheExpert

— Lulu Pernas Pino (@LuluPernasPino) November 16, 2016
Calvo: I have a two hour break between lunch service and dinner service at the restaurant and that's when I workout.
I do CrossFit two times a week, HIIT workouts two times a week, and I run long distance, usually 5 – 7 miles, one day a week. Mondays are my day off and also my cheat day.
On Tuesdays, I eat only 30 grams of carbs. Wednesday - Sunday, I consume 300 grams of carbs. I eat anything I want as long as I stay within my margin. I do eat everything I make. At Chef Adrianne's, we only serve natural, organic, free range, wild caught foods, so it makes it easy to pick foods that are good for you.
@Reebok @ChefAdrianne #AskTheExpert What's your simple easy time crunched go to healthy dinner option?

— Allan Bornkamp (@Abornkam) November 16, 2016
Calvo: Grilled Chicken, spicy lemon garlic roasted broccoli and baked sweet potato.
@Reebok @ChefAdrianne I love steak but I don't have a grill. Any tips on how to bake one indoors? #AskTheExpert

— John Jakutis (@JJKOOLKID) November 16, 2016
Calvo: Use a really hot grill pan. You can buy nice grill pans at any home goods store. It makes for the best steak not from an actual grill.
@Reebok @ChefAdrianne #AskTheExpert What's your go to favorite recipe

— Grace (@Graceexo98) November 16, 2016
Calvo: My favorite go to recipe is my recipe for lemon zest aioli. It's so vibrant and delicious; the fresh burst of flavor goes well with almost everything—seafood, chicken, roasted vegetables.
@Reebok @ChefAdrianne what food can't you live without? #AskTheExpert

— Liz Garcia (@LizLizfgarcia) November 16, 2016
Calvo: Pizza and tacos.
@Reebok @ChefAdrianne What's the most creative thing you've made with just what's in your fridge? #asktheexpert

— Kristen Garcia (@KrisKrosss) November 16, 2016
Calvo: A Greek olive, sorpresatta, and cheese crostini. I added some fig preserves and it turned out surprisingly delicious.
@Reebok @ChefAdrianne Do you plan on opening up another restaurant outside of Florida ? #AskTheExpert

— Victoria Umpierrez (@victoriahofstra) November 16, 2016
Calvo: Probably not. I'm at my restaurant 90 percent of the time, so having one in a state I'm not living in would go against everything I believe to be truly special about Chef Adrianne's.
@Reebok @ChefAdrianne Do you have any suggestions for a non-pumpkin dessert for Thanksgiving dinner?

— Hallie Abish (@hallieahofstra) November 16, 2016
Calvo: Carrot cake with a crazy good cream cheese frosting. For those that don't like pumpkin, carrot cake gives you all those warm fall flavors without the pumpkin texture.
For more healthy recipes and cooking tips, keep up with @Reebok and @ChefAdrianne on Instagram and Twitter.