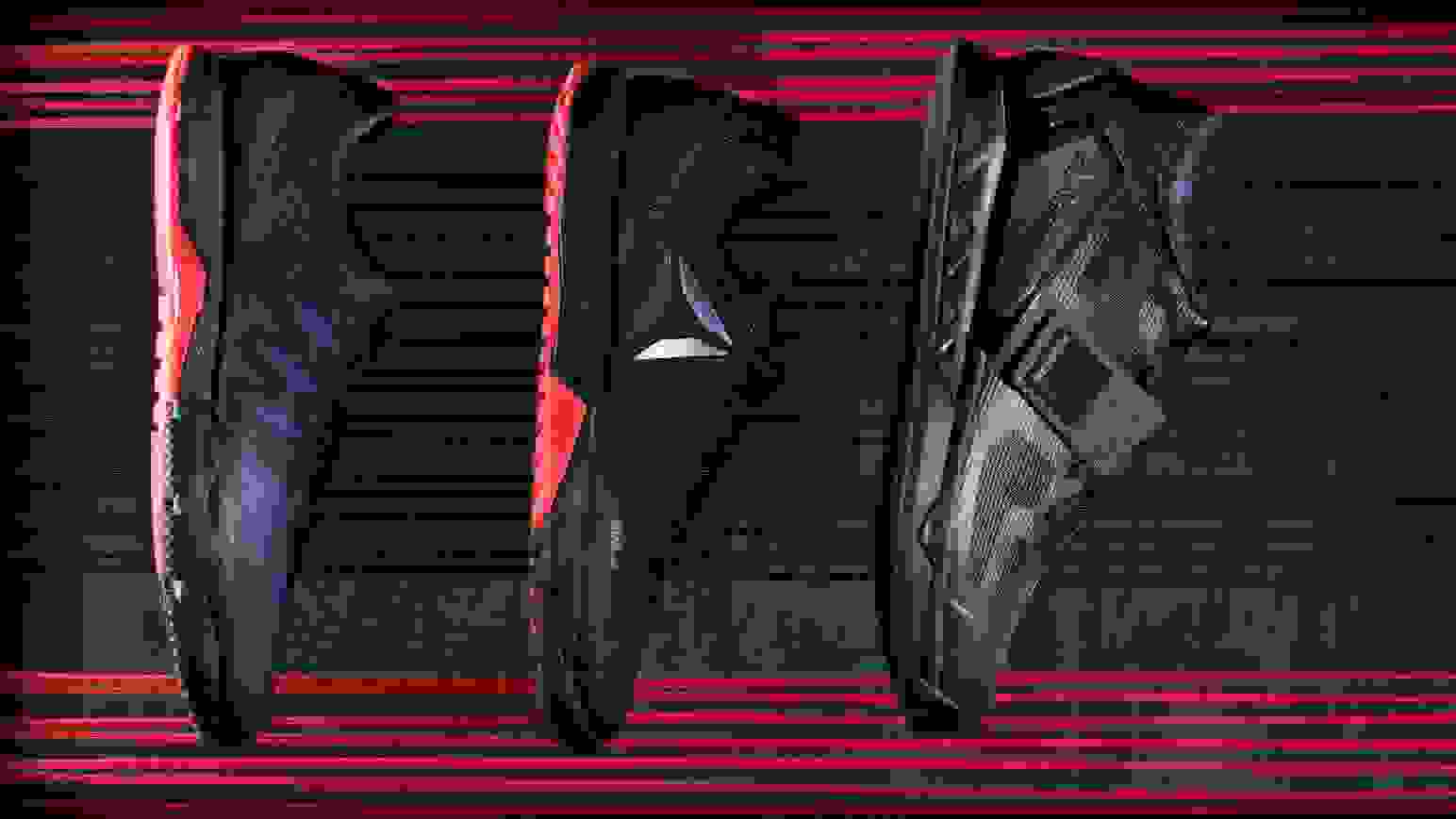 CrossFit Gift Guide
James Hobart has been coaching CrossFit for the past decade and has even competed as both an individual and as part of a team at the Reebok CrossFit Games. So he knows exactly what it takes be a successful athlete, as well as the gear that can help you achieve a few PRs.
Just in time for the holidays, Hobart has helped compile the ultimate holiday gift guide for the CrossFitter in your life, from the perfect shoes to that one winter present no one can avoid—socks!
Start with Essentials: CrossFit Nano 6.0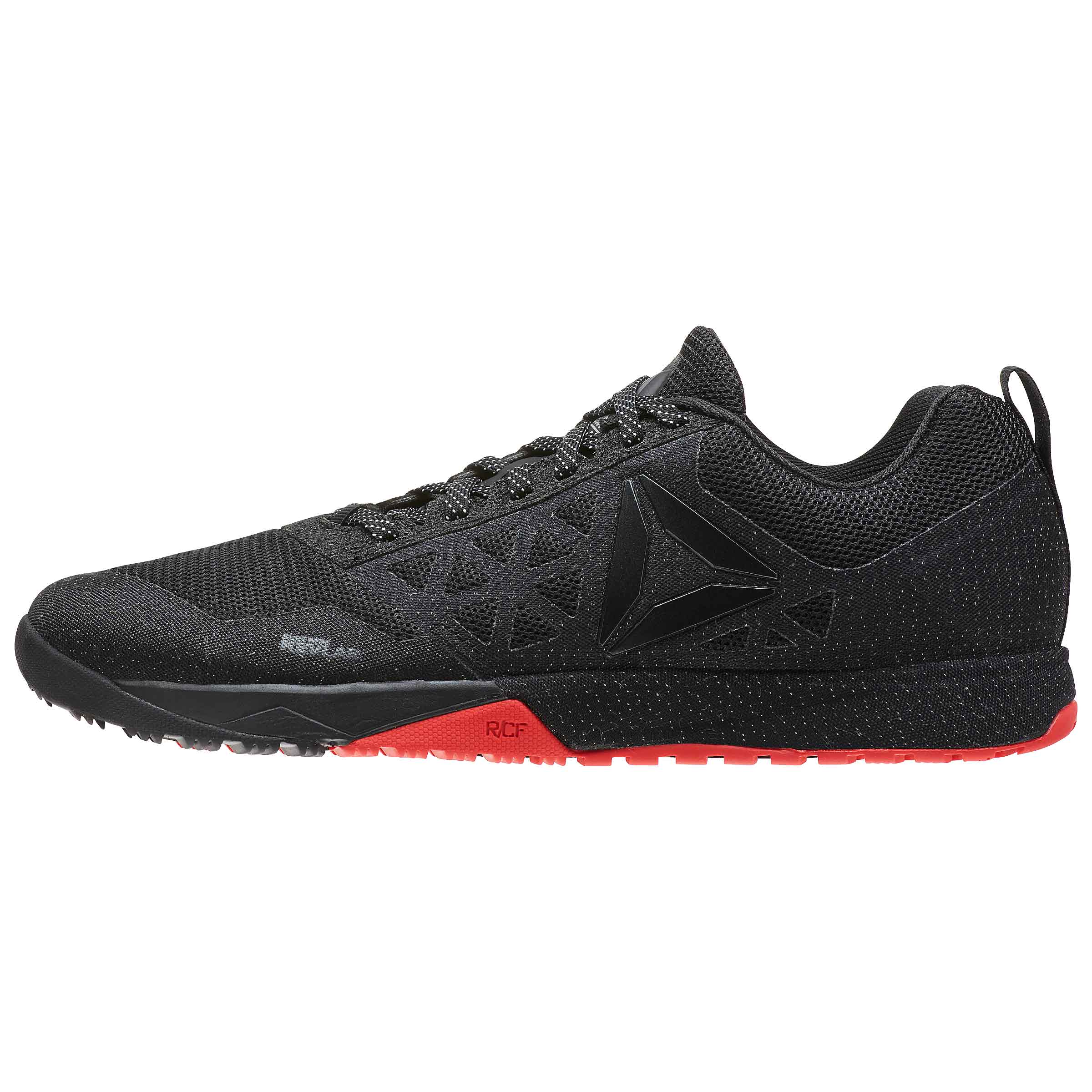 Designed to be both durable and lightweight, the upper of the Nano 6.0 is infused with Kevlar, has both a compression-molded midsole for extra cushioning and shock absorption and a DuraGrip layer for durable protection. All that, plus the killer color options make it the ultimate shoe for the dedicated CrossFitter.
"I've worn every Nano since the first version," Hobart says. "What I like most about them is that Reebok has always tried to put together a shoe that's durable but that's also multi-purpose. It's like a Swiss Army knife – you can do everything well."
Since CrossFit workouts are known for being different every day, versatility is important.
"The Nano 6.0 offers the best combination of durability and usability," he explains. "One of those can often eat the other—you make a shoe too durable and it's kind of hard to wear—but the Nano 6.0 has perfect balance. And it's not just a workout shoe. You could wear it all day."
Versatility is Key: Fleece Crew
This double knit, slim-fit fleece crew is made from 63 percent cotton and 37 percent polyester, providing lightweight warmth. Its natural feel construction provides freedom of movement, and the long side zipper increases mobility. There's also a zippered chest pocket for storage.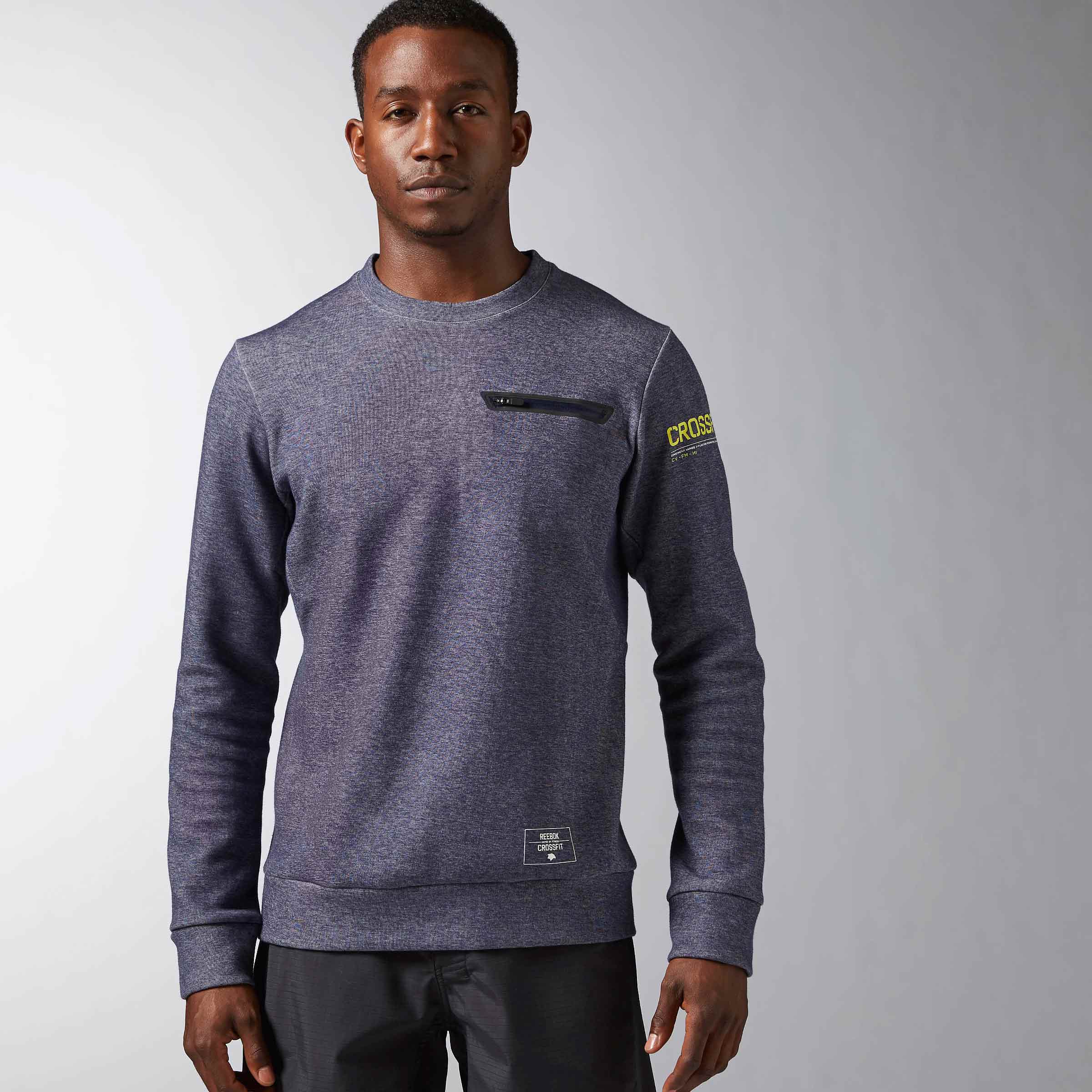 "What we do is so movement-based, so you need something that looks good out of the gym, too," he says. "If you're going to coach, you can't look like you're covered in chalk and unpresentable. But then you don't want something that's formal or restrictive so you have to change for going to the gym. You can wear this while coaching then take it off when you're ready to work out. It's incredibly versatile."
Squat-Proof Shorts: The Austin Short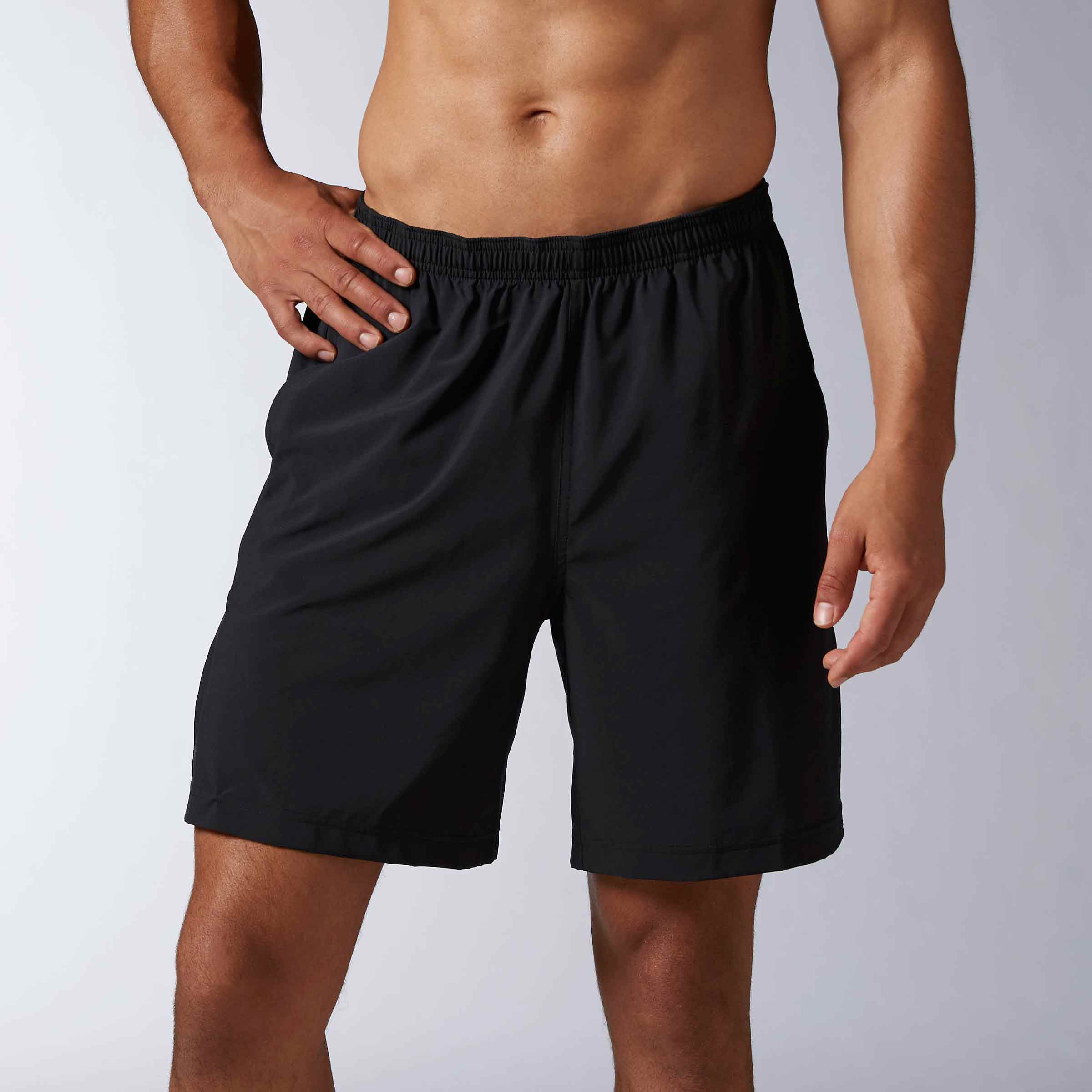 The Austin shorts – made from 88 percent polyester and 12 percent elastane – are made with comfort and lightweight stretching in mind. Speedwick technology keeps sweat away from the body, while the regular fit cut means they wear looser from the body for full freedom of movement. There are also side seam pockets for storage.
"I'm a 365 shorts guy," Hobart laughs. "I love being in shorts, and I wouldn't feel out of place if I was out for dinner and wearing these. Of course, you can still work out in them if you want to!"
Don't Forget about Accessories: 30L Grip Duffle Bag
This duffle bag is made from 100 percent polyester and is stylish and practical in equal measure. It has multiple pockets for storage, a detachable and adjustable mesh-padded shoulder strap for easy carrying and a wipe-clean bottom for easy cleaning.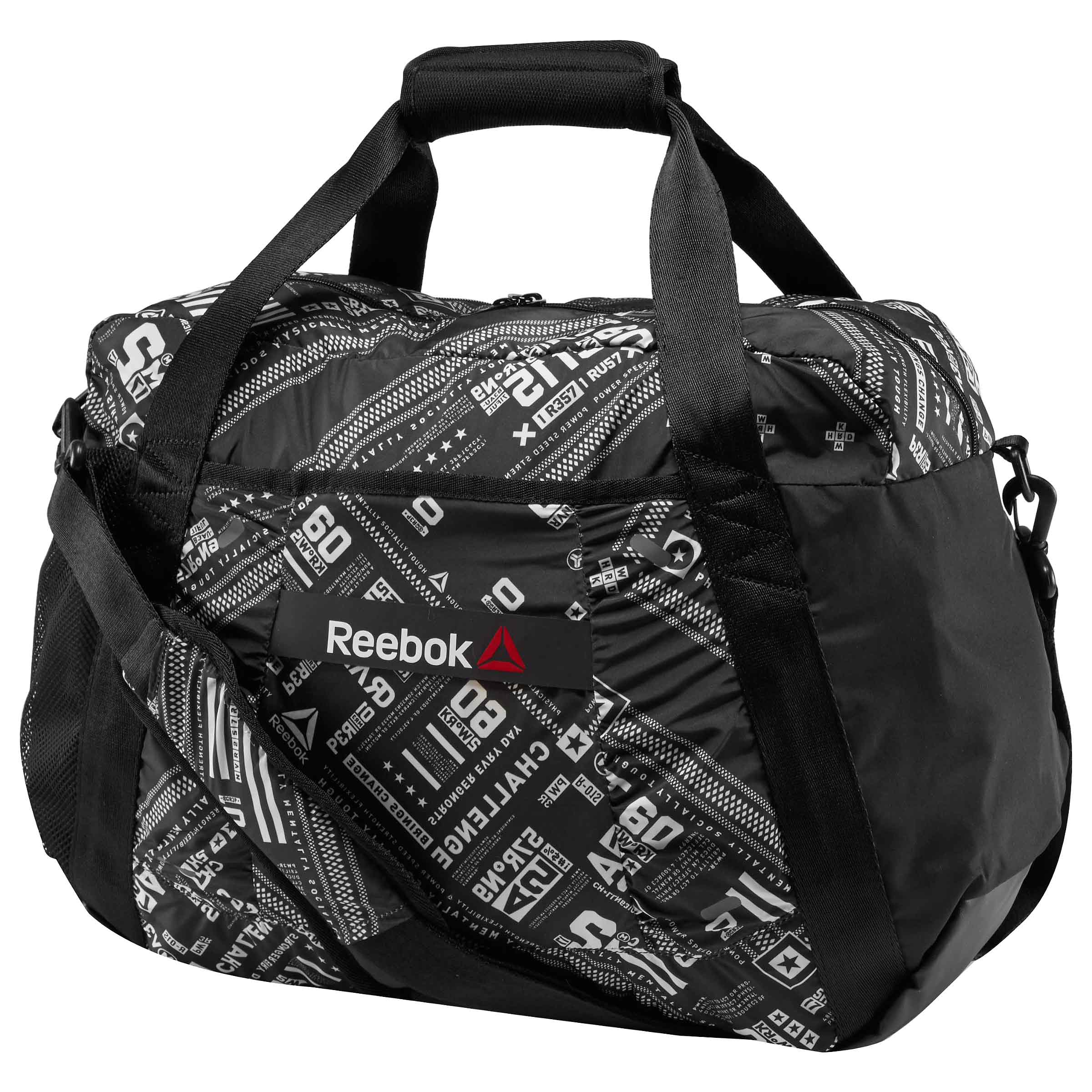 "Bags are one of the best gifts you can give," Hobart says of gift ideas for CrossFitters. "There's the big open space to put all of your workout gear in, but also extra compartments for dirty clothes and your workout accessories. A good bag is an essential piece of equipment. Mine comes to the gym with me every single day, but you'll use it for much more than that."
The best part if you're shopping for a hard-to-fit CrossFitter this holiday season? It's one size fits all!
Stay Warm in the Winter: CrossFit Fleece Pant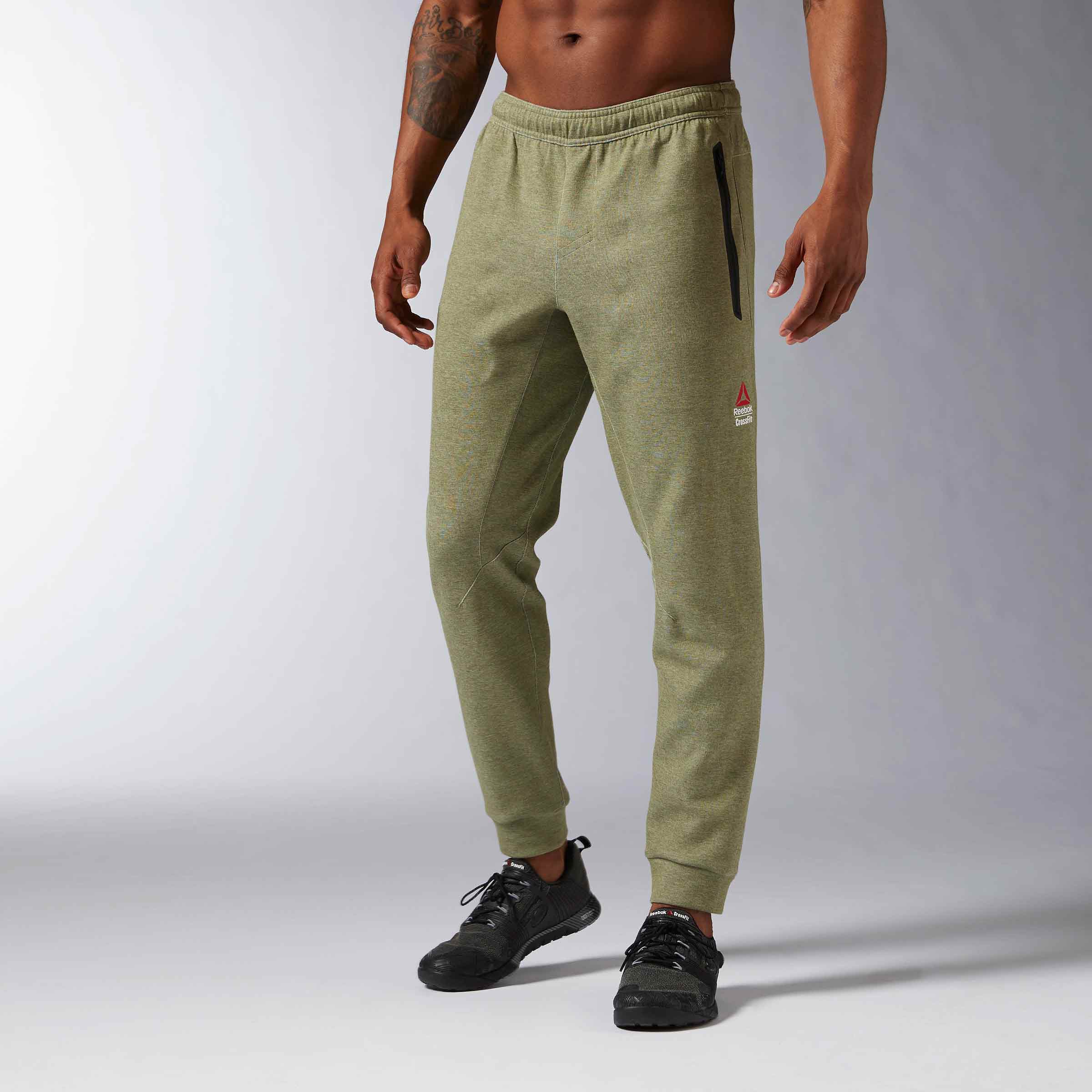 Whether you're warming up or training outside, these slim fit fleece pants – made from 63 percent cotton, 37 percent polyester – with cuffed hems are optimized for comfort and movement.
"I really like these," Hobart says. "The solid color is nice because you can wear it outside of the gym and it blends with street clothes. And in the winter they really help you get warmed up, especially because some gyms don't have the best heating systems."
The Holiday Favorite: Printed Crew Socks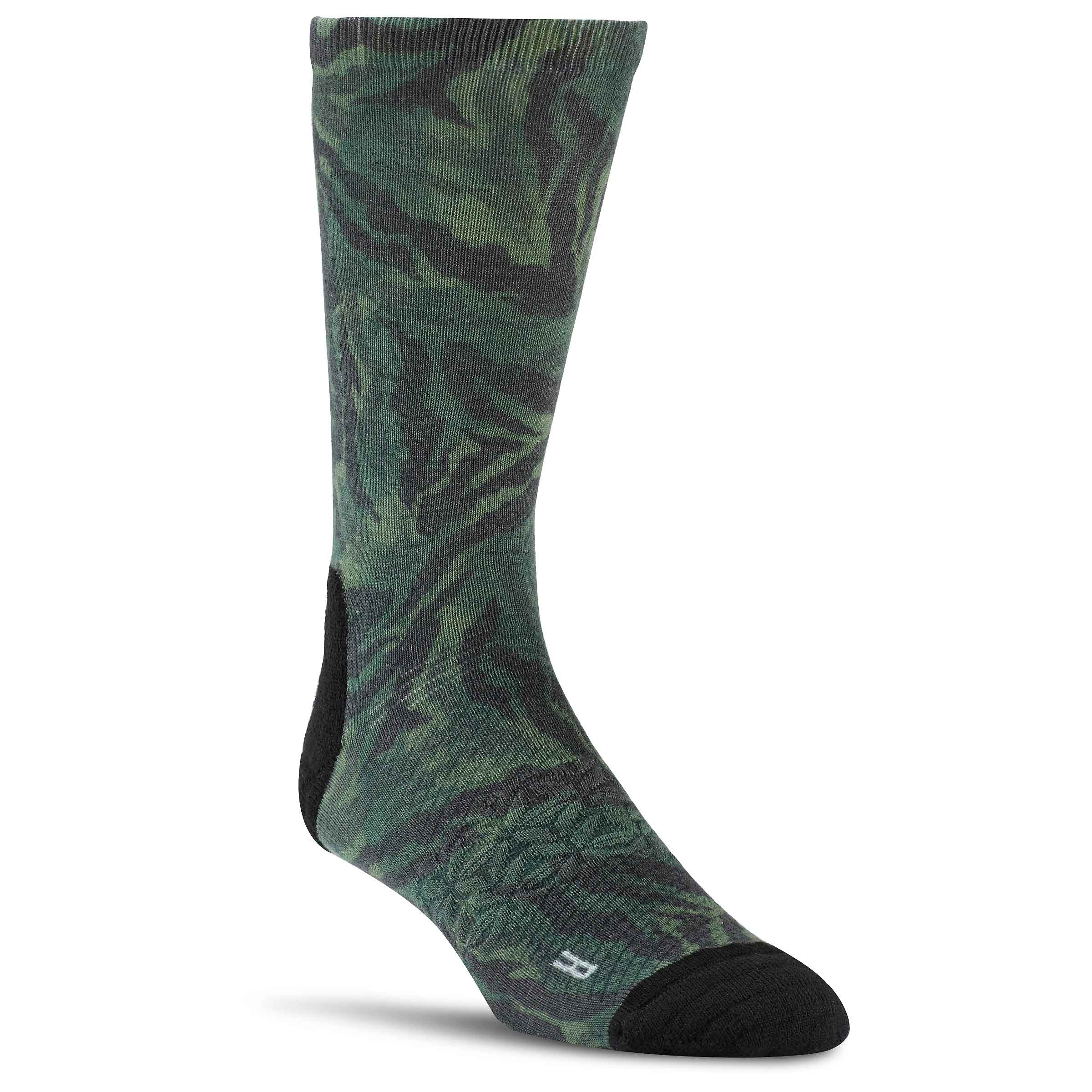 Everybody has probably received a pair of socks for the holidays, but these aren't just any crew socks. With anti-slip yarn that helps improve foot grip, mesh panels for breathability and arch support for comfort, these are the perfect accessories for the dedicated CrossFitter.
According to Hobart these are a small but essential piece to any CrossFitter's wardrobe.
"Socks are always the gag gift that you get for someone when you don't know what else to get them, but if you're any type of fitness athlete and you're moving back and forth all day, this is something you can throw in your bag that doesn't take up a lot of space," he says. "Because putting on a new pair of socks totally rejuvenates you – a couple extra pairs of clean socks go a long way!"