How to Do 'Cuffing Season' the Right Way
For many of us, winter is synonymous with a declined desire to hit the gym. While we know we should go, chilly temps keep us indoors craving freshly baked cookies with the gym as a distant memory.
But we've found a solution, a motivator to get you out of bed and to put the dumbbells back in hand, and it may not be what you expect … Cuffing.
Last year, the world was introduced to "cuffing season," when single individuals couple up just for the winter months, and you better believe it's now back in full force.
While we know all cuffed couples really want to do is "Netflix & chill," come break up season you'll wish you spent more time getting swole and less time snuggling. By February 14 when you're back on the single prowl, you'll want to look your best.
Reebok trainer Kenny Santucci, who coaches at Solace New York, has programmed three partner workouts that he guarantees will bring you and your cuffing mate closer while also getting you both in the shape before single season is back upon you.
Bonus: Workouts are a quick way to kick up the endorphins …
Workout 1
Partner a) holds a forearm plank, while
Partner b) does a burpee, jumping over partner a) in the process.
Partner b) drops to a forearm plank, and
Partner a) begins their second burpee back over partner a).
Perform 10 burpees, then switch. Do this for 5 rounds each.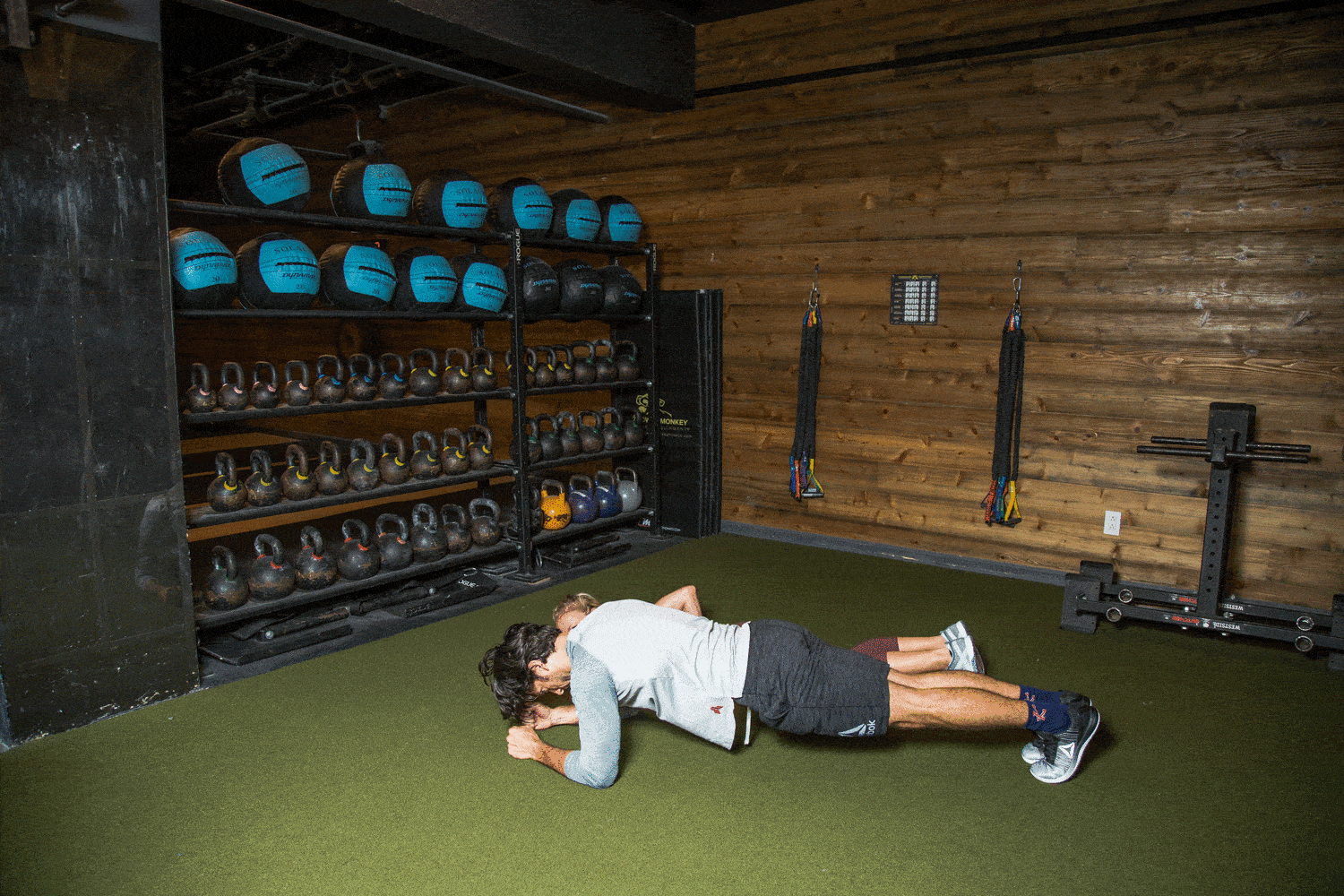 Workout 2
Partner a) holds a handstand, while
Partner b) does 20 pushups.
Switch. Repeat this with 15 reps each the following round, then 10 reps each, then 5 reps each.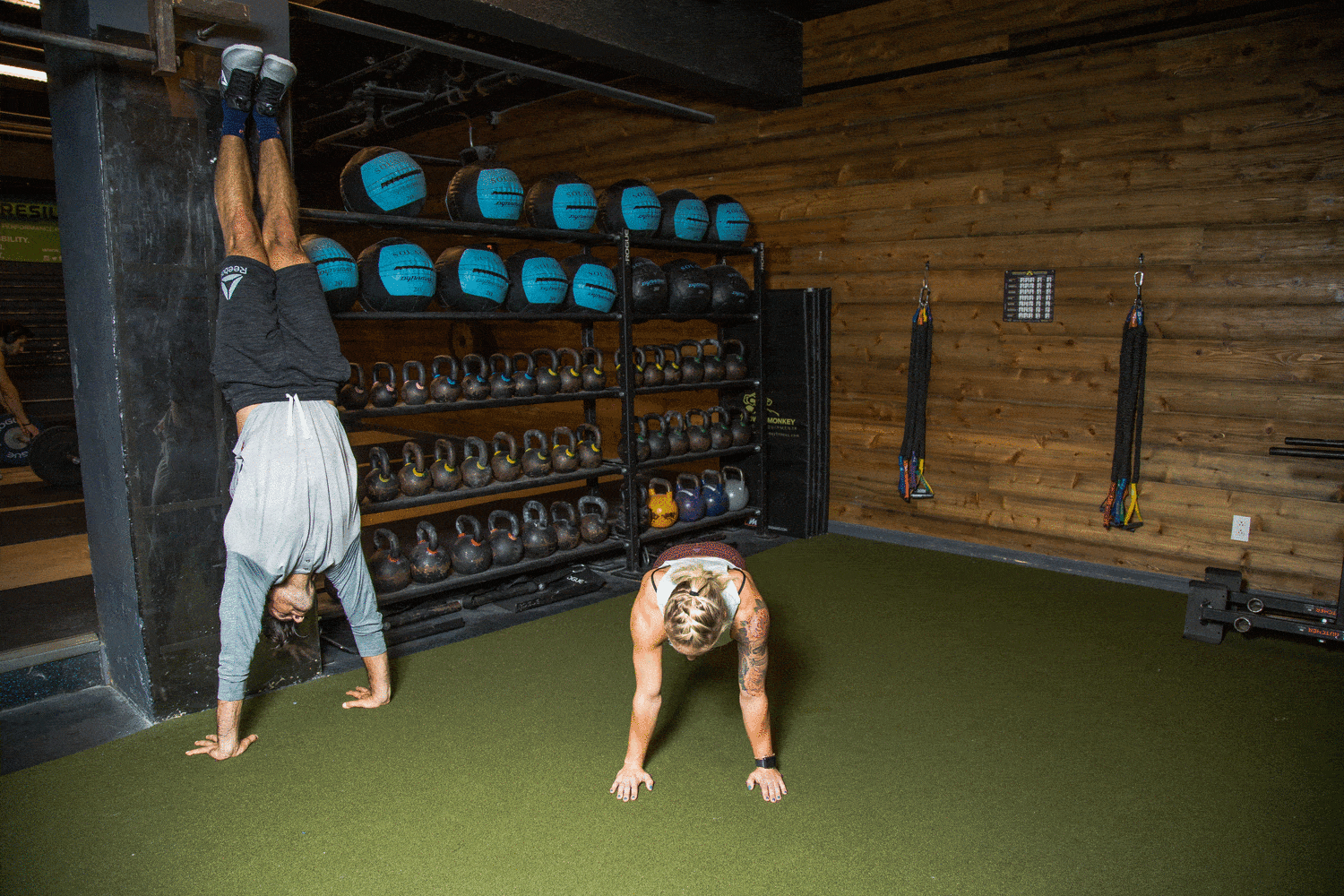 Workout 3
Together perform:
50 synchronized air squats
20 partner assisted pistols
30 alternating hollow rocks
Repeat the workout in its entirety two more times.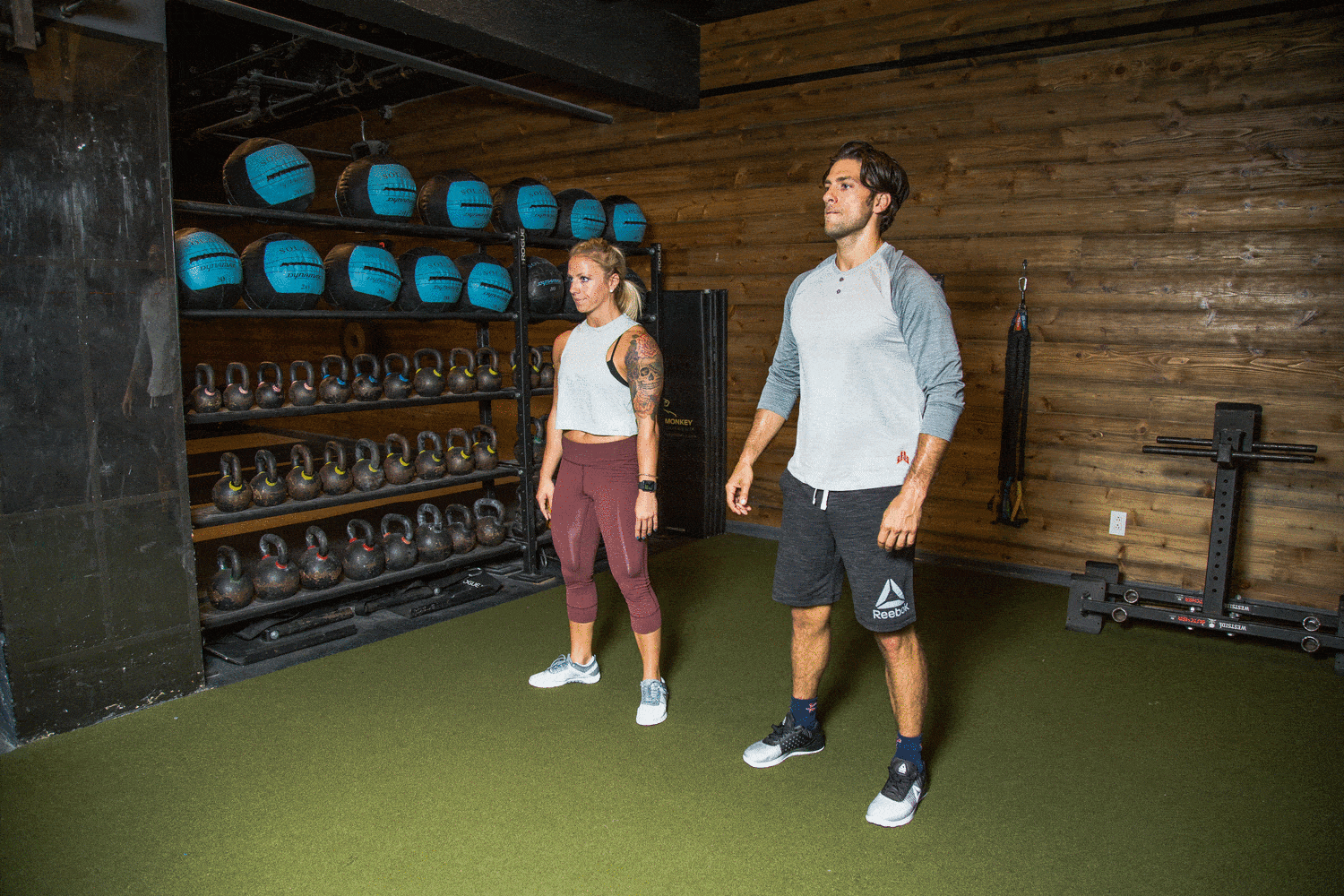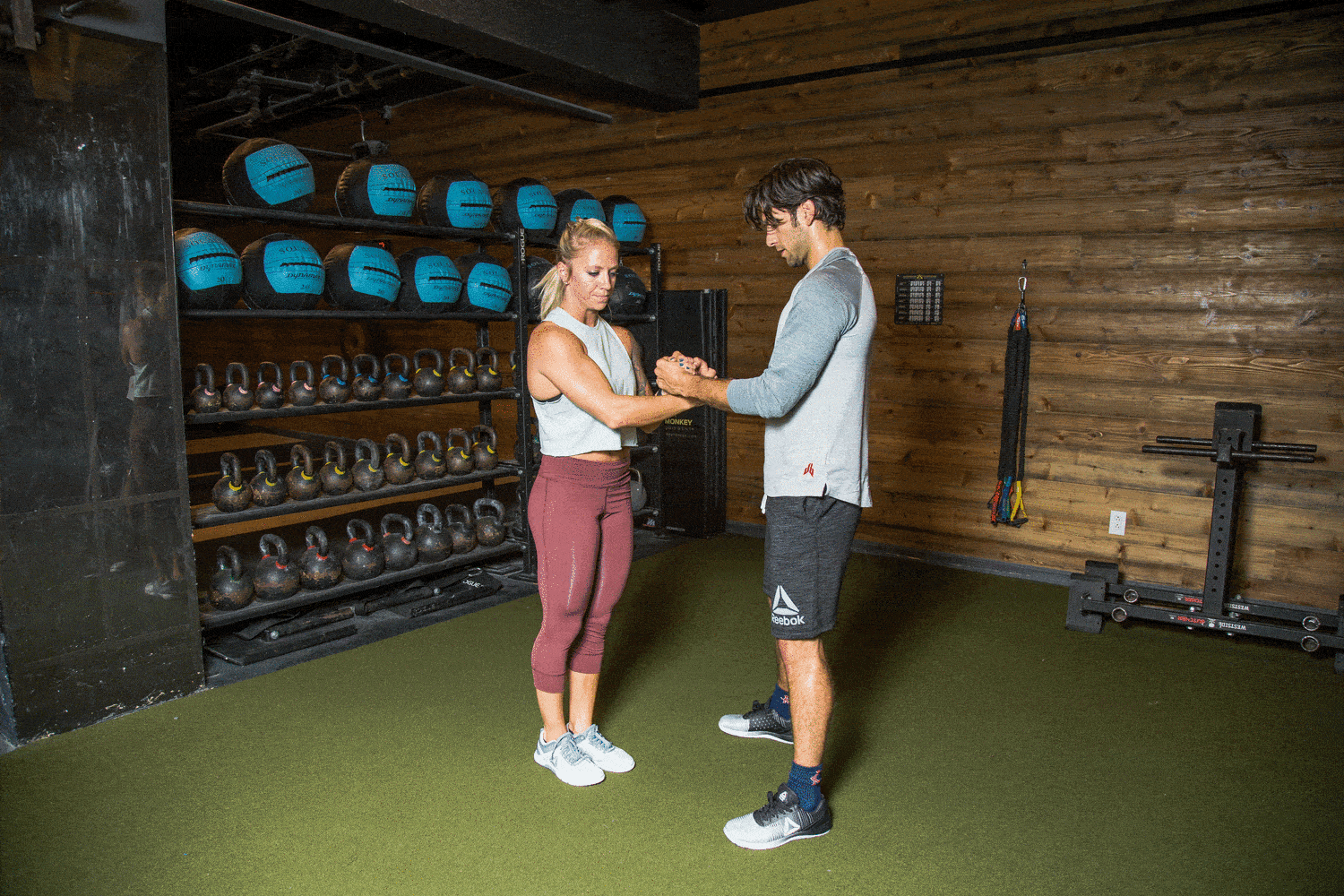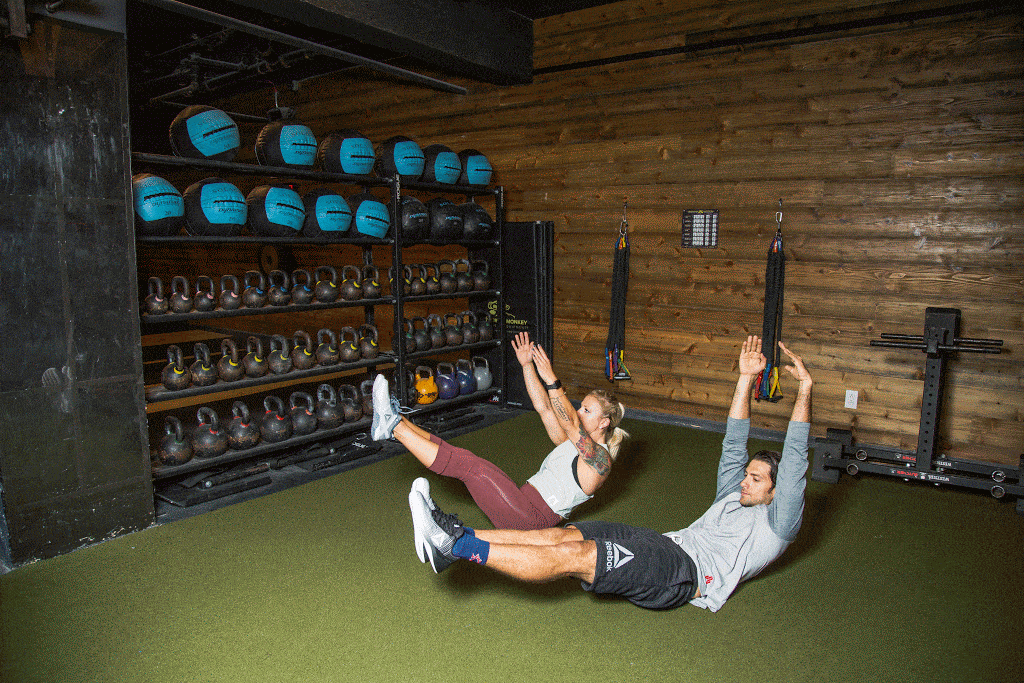 Put one of these workouts to the test? Tweet @Reebok to tell us about it.