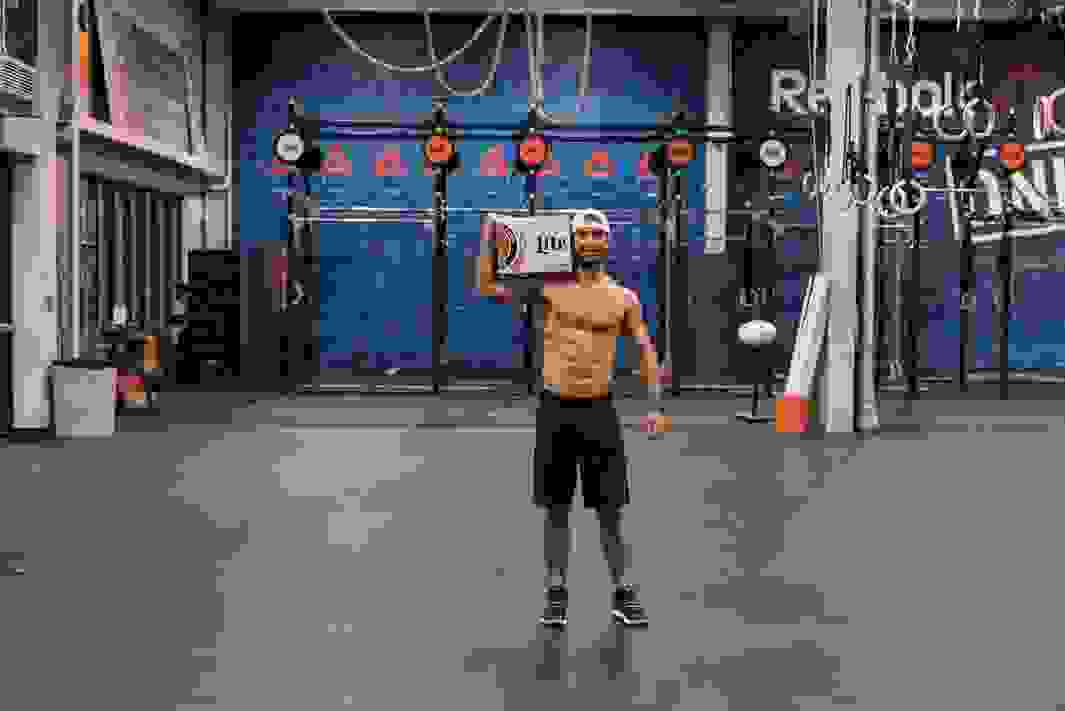 How to Get a 6-Pack with a 6-Pack
There's more than one way to celebrate National Beer Day.
At the Home of Fitness, we believe there's no better way to honor the holiday than by incorporating beer into a full-body workout.
If your liquor cabinet is stocked with lagers and IPAs for the holiday, use the bottles and cans as weights to get a workout in before cracking open a cold one.
We teamed up with Reebok trainer Conor Murphy to program a National Beer Day workout using cases of beer, handles of hard liquor and wine bottles as weights.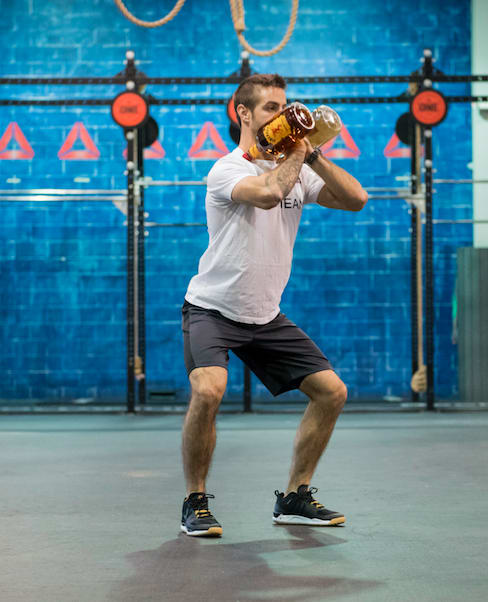 "The gym is everywhere," says Murphy.
"There is no excuse for not being able to train. There are plenty of objects around your house that combined with high intensity and sound mechanics will make for a nasty workout. "
Murphy says being creative with your equipment and time can enable you to prioritize your health, no matter the circumstance or your social schedule.
"There is always something you can do to make yourself a better, healthier, 'you.'"
This workout can be scaled according to your weight preferences (or the alcohol you have on hand!). Use these approximate weights to create your perfect workout:
1 bomber beer bottle = 2 lbs
6-pack of beer (cans) = 5 lbs
6-pack of beer (bottles) = 8 lbs
12-pack of beer = 10 lbs
18-pack of beer = 15 lbs
1 handle of hard liquor = 6 lbs
1 bottle of wine = 3 lbs
Workout
Perform three sets of each:
10 Squat Cleans (with case of beer)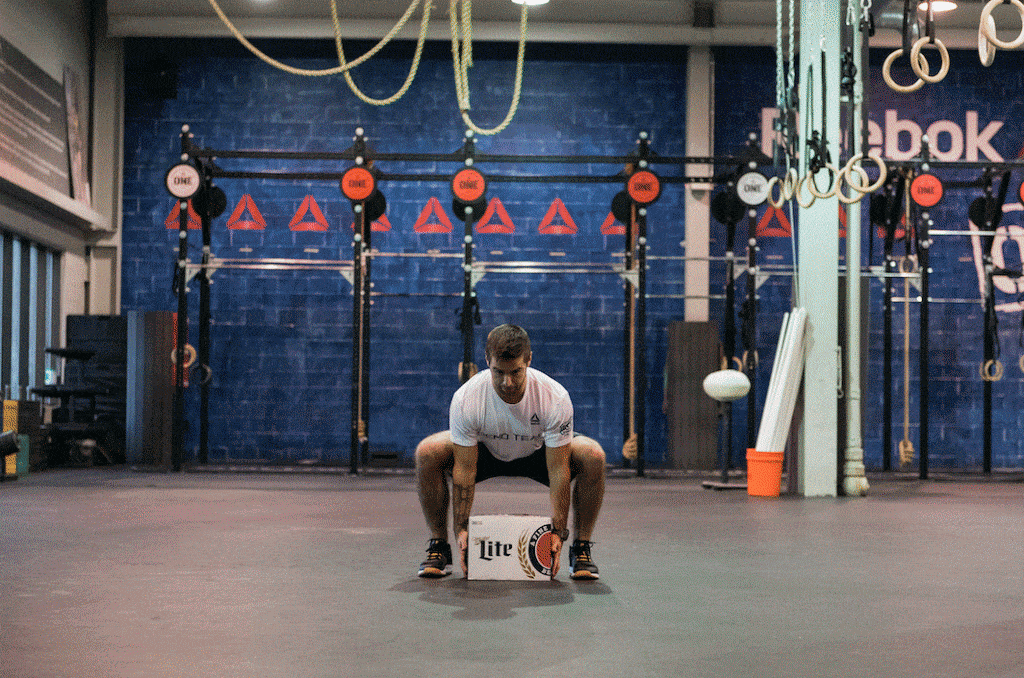 10 Kettlebell Swings (with handles of liquor or wine bottles)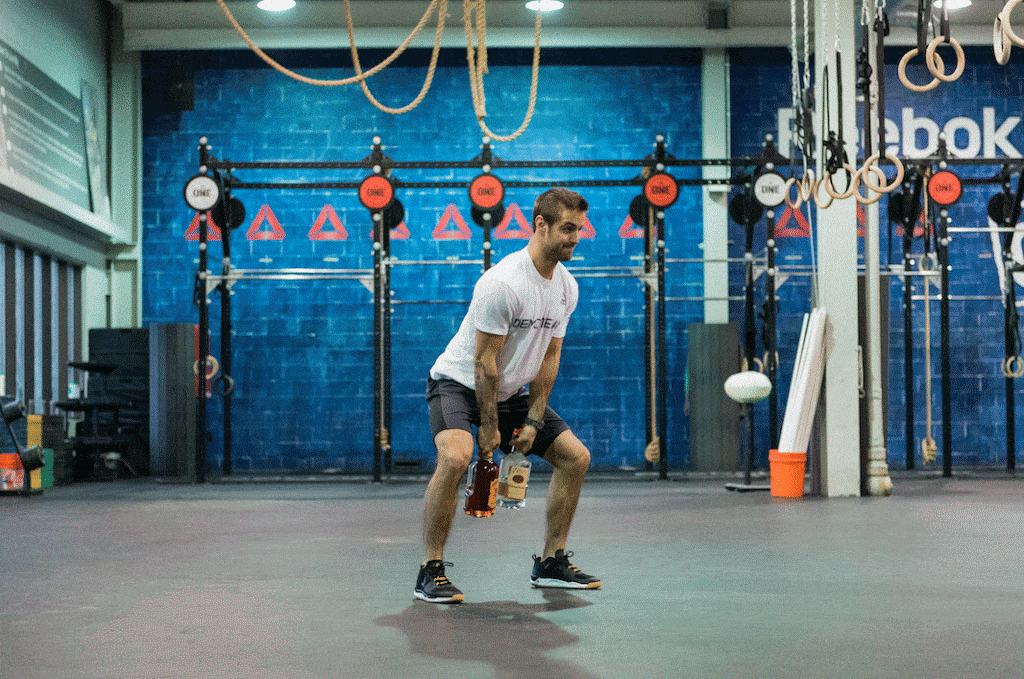 10 Front Squats (with handles of liquor)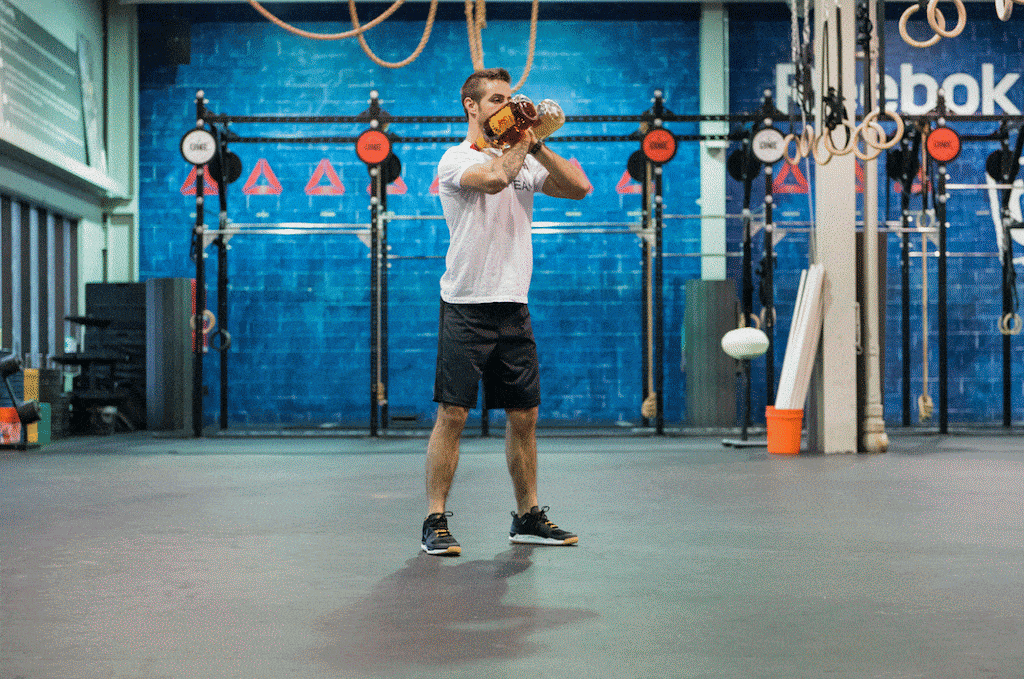 10 Lunges (with beer or boxed wine)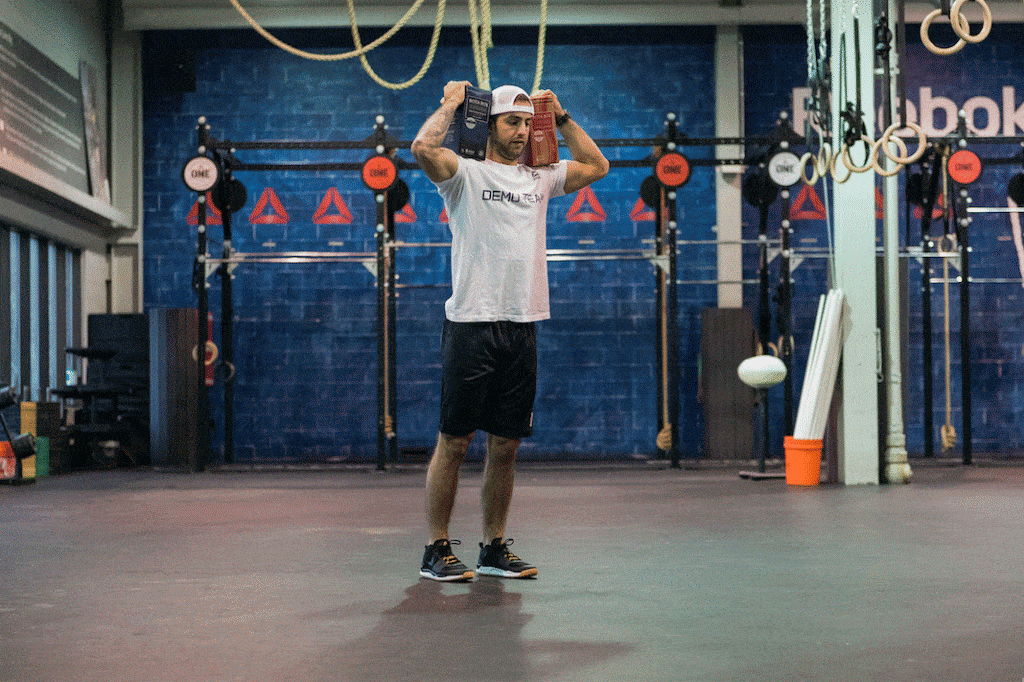 10 Situps (with handles of liquor or wine bottles)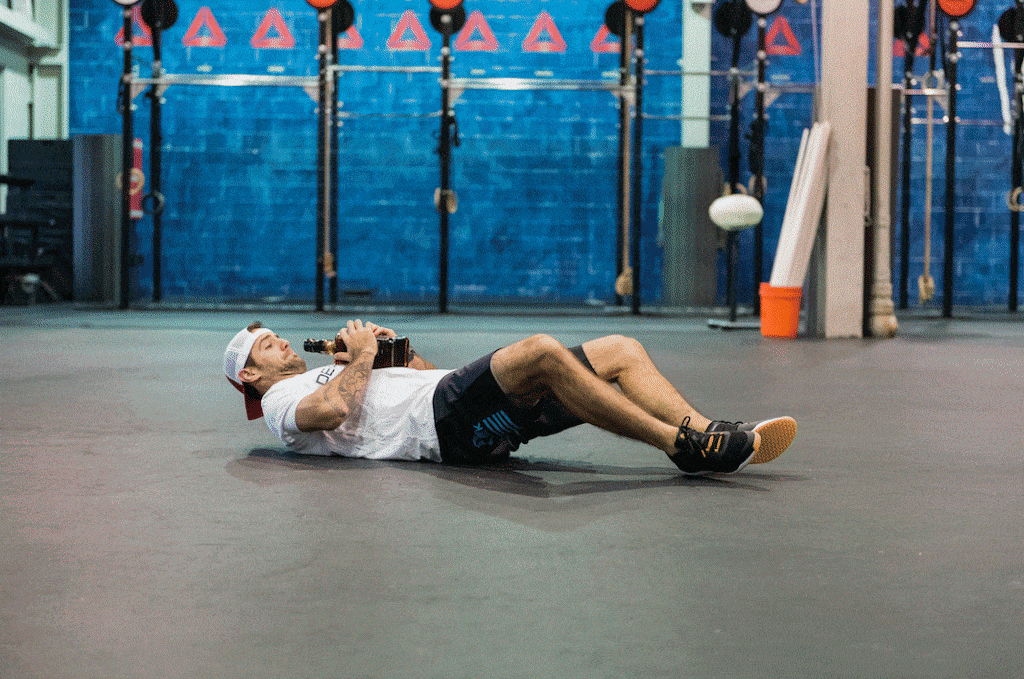 10 Pushups (with boxed wine)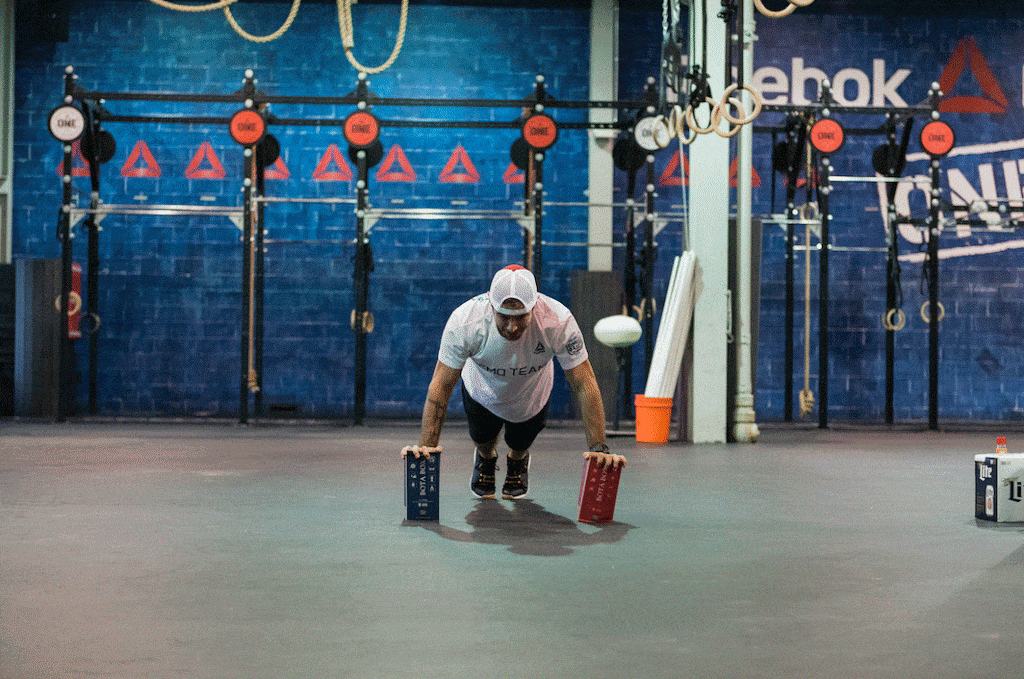 How are you achieving your fitness resolutions? Let us know by tweeting @Reebok!