Nevertheless, She Persisted
Achieving your goals takes determination, courage and most importantly persistence.
On Tuesday, February 7th in Washington, D.C., a U.S. Senator was silenced by her peers for following these same tenets.
The response from the opposition: "She was warned. She was given an explanation. Nevertheless, she persisted."
This same sentiment has been used to obstruct women everywhere from the workforce, to the gym, to the starting line of marathons. And nevertheless, women persist.
For every "Nevertheless, She Persisted" t-shirt sold, Reebok donated $20 to the newly formed Women's
March organization.
The group is responsible for inspiring hundreds of protest marches across the globe in January, most notably at the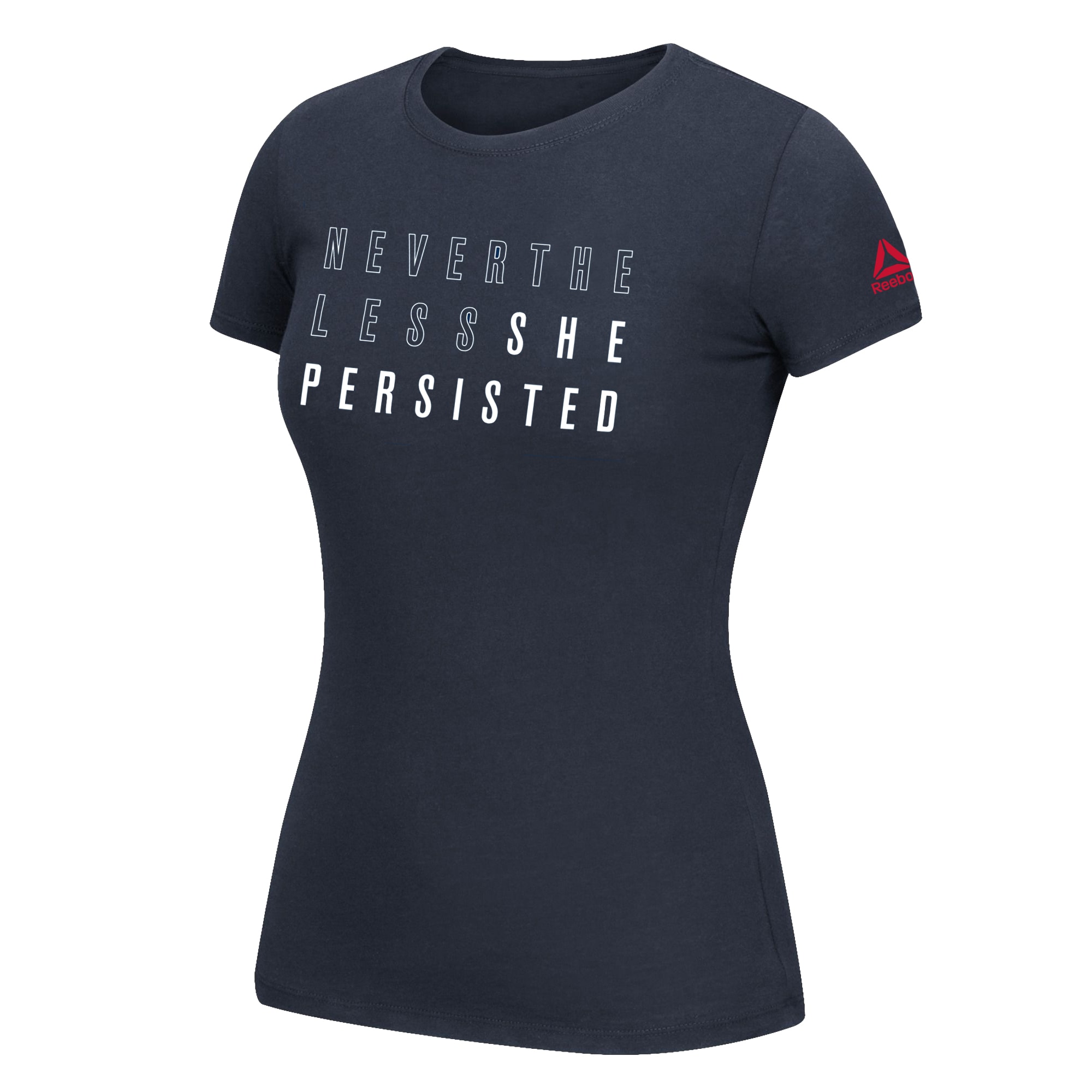 nation's capital. The march brought people of all walks of life together for women's rights and sent a powerful message of resistance.
"We are inspired and empowered by the senator's recent statements and these t-shirts are our way of showing our support for all women who continue to persist and break down barriers," says Reebok's Senior Director of Brand Management, Inga Stenta, who attended the Women's March in Washington, D.C., on January 21.
"As a women's first brand, we stand behind the Women's March and believe we have the resources and platform to contribute in a meaningful way."
The fallout from Tuesday, February 7th ignited a social media rallying cry and has solidified the phrase as one synonymous with the women's movement.
"The decision to support this movement was an easy one," Stenta continues. "No one should be silenced."
We believe in persistence, in fighting through obstacles and pushing past limits to become something better. But no one can do it alone.
Deep down inside of us there's a powerful form of hope that can't be crushed by any setback. We see a better day ahead and we will continue to take a stand and fight alongside those who deserve to be heard.
This t-shirt has sold out. To stay updated on all of our Reebok Women's stories click here.