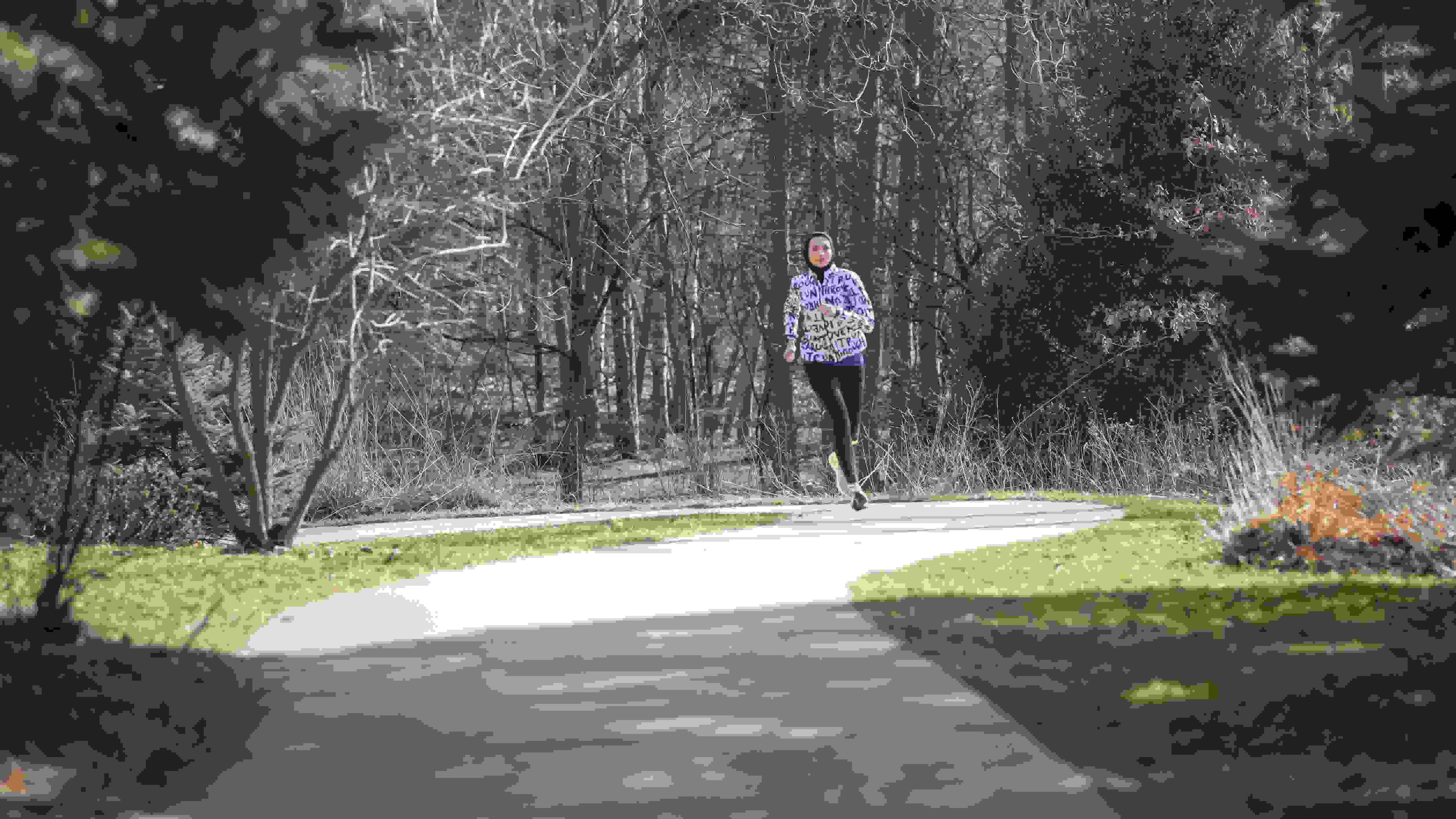 Reebok's Running Roots Run Deep
From the original running spike to astronaut boots, Reebok has been on the cutting edge of running technology since the company was founded decades ago. We spoke to one of the guys who started it all, co-founder Joe Foster, to uncover how his original running innovations helped craft this year's Floatride shoe for serious runners.
1943 Joe Foster Wins a Fateful Dictionary
The future Reebok co-founder wins a youth 80-yard running race and brings home a dictionary for taking first prize.
That dictionary eventually becomes the inspiration for the company's name, as Foster discovered the word "reebok," a South African gazelle, by flipping through its pages.
In a weird twist of fate, the dictionary he won was an American version of the English language even though Foster grew up in England. If he had been given an Oxford dictionary, the company would have been spelled "rhebock."
1970 Ron Hill Wins in Foster's Favorite Shoe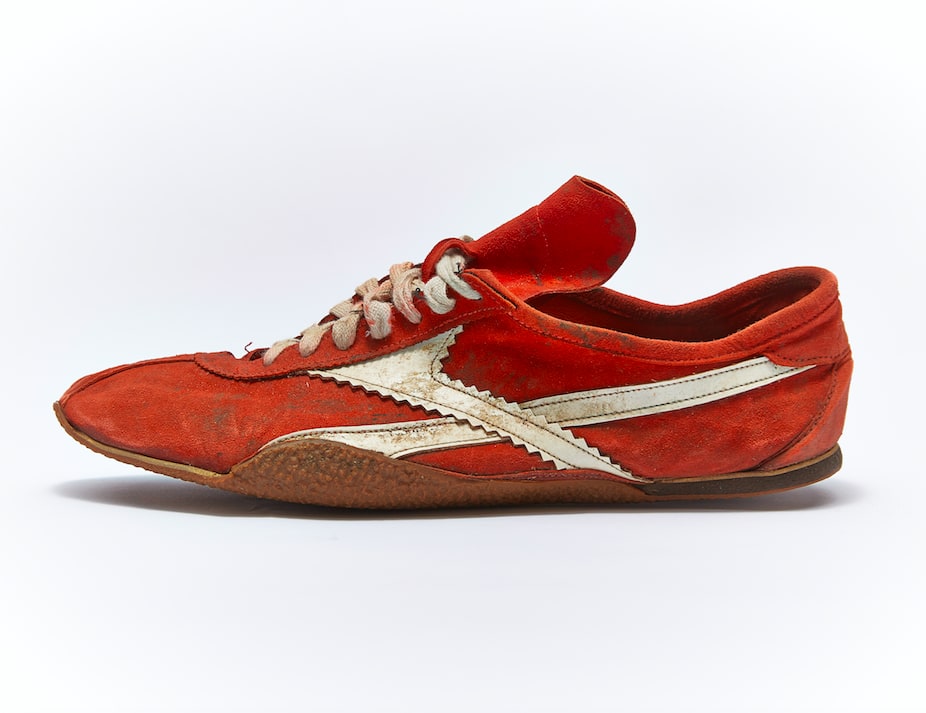 Foster falls in love with Reebok's World 10, and he isn't the only one. Ron Hill is the first to cross the finish line in Boston while wearing the World 10, a sleek, form-fitting shoe with a unique colorway.
"The World 10 had that romance of being something different," says Foster. "It was a glove leather that's washable, and I wanted a very lightweight suede. We came across this burnt orange color and we stopped there."
1979 Reebok Makes a Big Move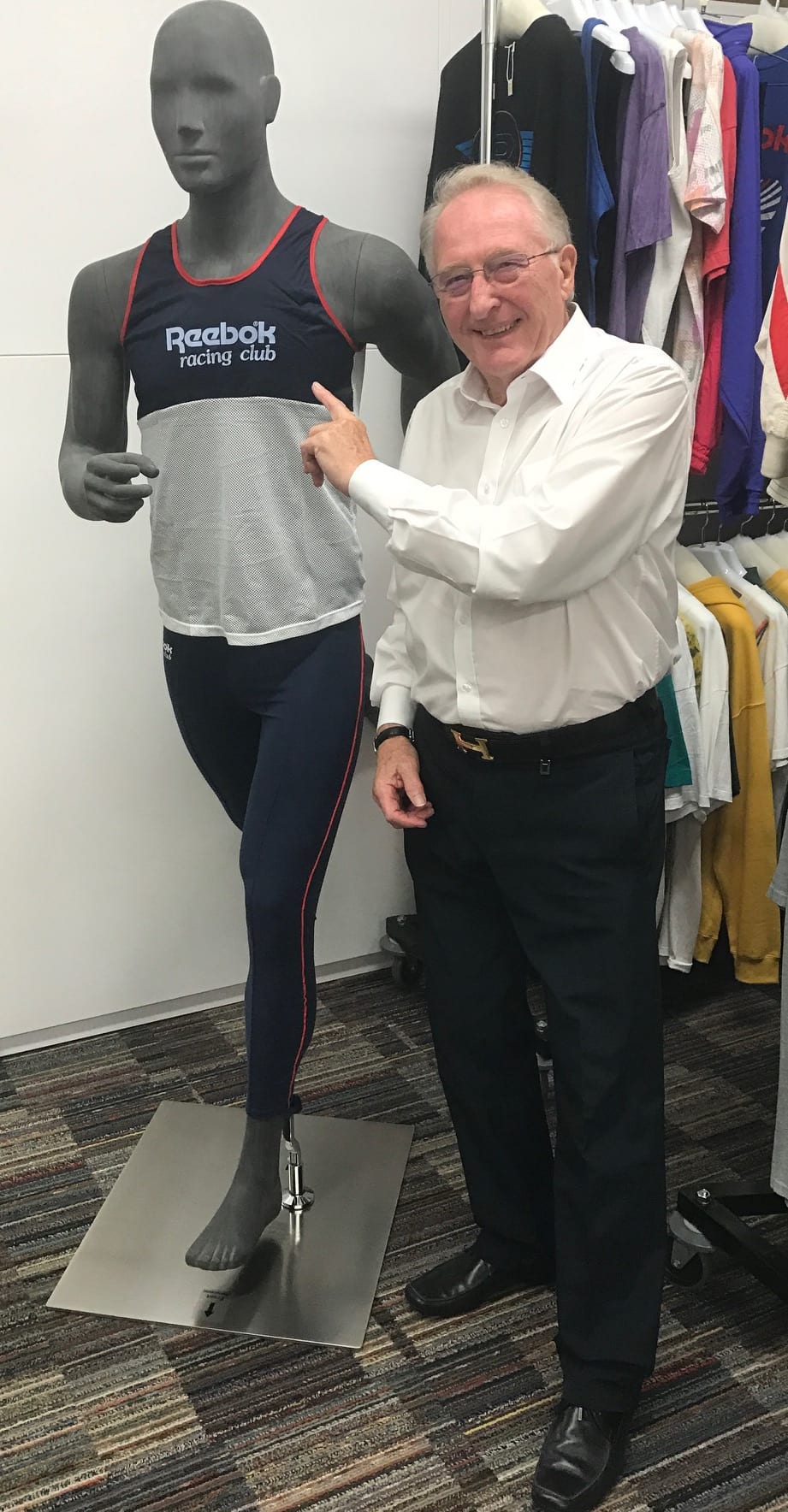 A running craze begins to sweep across America, drawing the British company across the pond to the United States.
"[America] is not just a big market, it's a BIG market," says Foster, thinking back to the overseas move.
"We had to come to America because the running boom had reached a certain point," he says. "When we had distribution in America, we would sell shoes in America."
Approximately 25 million Americans take up running in the 1970s and 1980s. People from track stars to presidents spark the fad, pushing Americans outside to join the running movement.
The running movement continues to grow in popularity throughout the 1980s, spurred by television coverage of several road races, from local 10ks to big city marathons. The Reebok Racing Club helps grow the movement, offering discounted shoes for members, who wore red, white and blue vests in races.
"We told them if they got on television, we would give them a free pair of shoes," says Foster. "It was really successful. We had a lot of overseas markets because of that."
2016 Reebok Learns From the Automotive Industry
Reebok is inspired by the mechanization and automation of the automotive industry with the debut of Liquid Factory, which uses a specialized material and process to "draw" a portion of the shoe.
When asked what is most surprising evolution of the industry, Foster doesn't hesitate.
"3-D printing is something way beyond imagination," he says. "The materials have developed from being normal shoe-making material to becoming sports performance materials."
2017 Feel the Floatride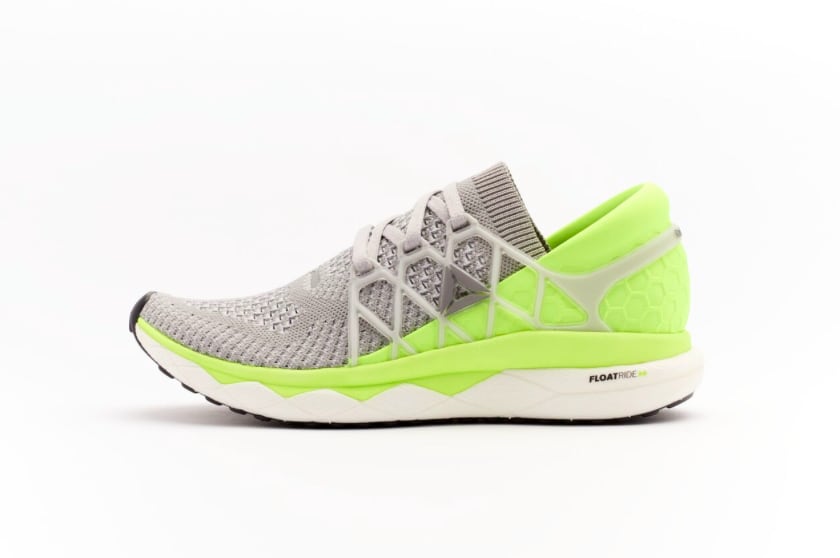 Running is firmly entrenched as one of the most popular fitness activities worldwide. In the United States, more than 17 million people completed some type of race in 2015 alone.
But Reebok's running innovations aren't just a thing of the past. This year Reebok will release Floatride in April with its most unique innovation yet: a cushioning experience that allows the runners to feel like they're floating through their run.
The defining factor is unique foam that delivers the optimal mix of cushioning and responsiveness.
Runners know there is something magical about slipping on your favorite kicks and hitting the road.
For Foster, that feeling, and the shoes that deliver it, will always be captivating.
"It's because it's three-dimensional," he says. "When you look at it, you can see all the dimensions. You can hang a piece of clothing up, but when you pick up a shoe…"
What races will you be running this year? Let us know by tweeting @Reebok!