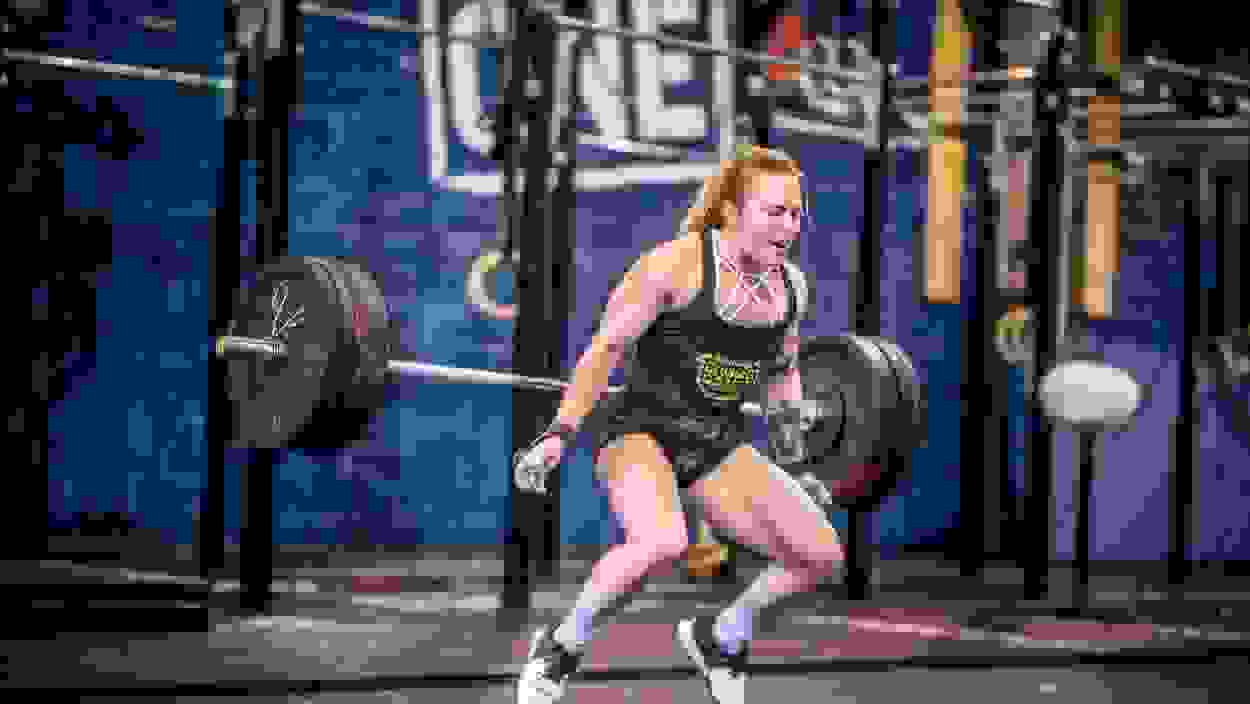 17 Lessons from the 2017 Reebok CrossFit Games Open
O-v-e-r! Score submission is closed, and just like that, the 2017 Reebok CrossFit Games Open is officially over.
As typical of the Open, these last five weeks flew by (perhaps because our bodies were numb for the majority of the time). But now that we've started to gain feeling back in our legs and our ripped hands have begun to heal, it's important to take a moment and reflect on everything that we've learned and accomplished.
Here are our top 17 lessons!
1. Dave Castro's Instagram "hints" will never actually help you guess the workouts. And yet somehow, they always reflect how wrecked your body feels afterwards.
A post shared by @thedavecastro on Feb 20, 2017 at 3:19pm PST
2. If dumbbells weren't already a regular part of your workout routine, they will be over the next year. Lesson learned.
3. Friday nights become less about the bar and more about the bar…bell.
4. The Britney Spears interview meme accurately describes your reaction to every Open workout. Every. Single. One.
5. The simplest movements suddenly aren't so simple. Cue: box jump fails.
6. Whether it's by cheering you on, judging for you or competing against you, your friends become your biggest motivators.
7. But sometimes, it's the people you've never met who inspire you the most.
8. Moisturizer sales are bound to skyrocket during the Open … thank you, 17.2 and 17.3.
9. Pain faces are inevitable; embrace them. It's what SnapChat was made for.
10. If you didn't get your first bar muscle-up in last year's Open, this year presented you with the opportunity to show how far you've come.
11. Some workouts go as planned, some don't. Either way, you learn.
12. Don't be fooled: "scaled" does not mean "easy."
13. You are capable of more than you think, and there's no better feeling than proving that to yourself.
14. PR videos – and the epic reactions that ensue when your box watches you achieve them – take over your Instagram feed for five weeks. And they're awesome!
15. Victory dances always seem to break out. CrossFitters are the best dancers, right?
16. There's no better feeling than taking your shoes off post-workout.
17. Madison is getting hyped up.
Have a takeaway that didn't make the list? Tweet it to us @Reebok.