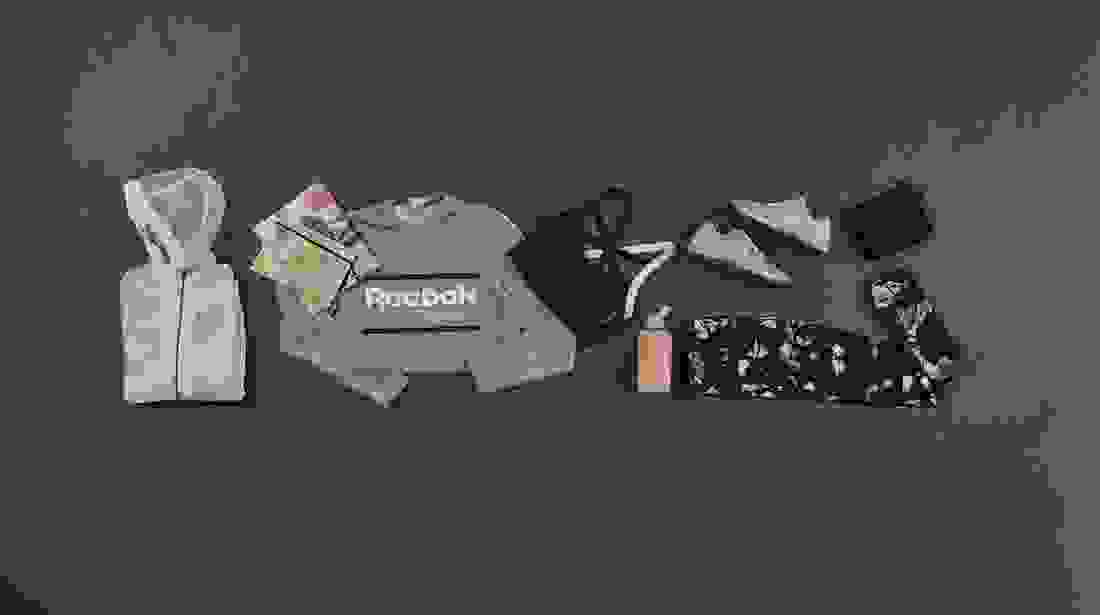 3 Ways to Style Leggings for Travel
We like to look fly when we fly.
And when you're traveling to your destination, comfort is key. Jeans are too fitted and skirts make moving luggage impossible.
"Wearing a look that can adapt to any situation is key, whether that is running through a terminal or sleeping on a plane," says Reebok stylist Laura Lydon.
"The look should be able to get from point A to point B without having to compromise on style or comfort."
Despite what some might think, that's where leggings come in.
Leggings are the perfect fit for traveling.
"Leggings are the perfect fit for traveling,says Lydon.
"Whether you want to dress the look up or down, black leggings are the versatile piece in every girl's wardrobe."
So for all those naysayers saying leggings aren't pants, we beg to differ. They go with everything and we're ready to go everywhere in them!
"My go-to look when traveling is leggings, a graphic tee paired with a leather jacket and with a hoody tied around my waist," she says.
Lydon's put together the three perfect travel outfits to show you how to style your leggings for your next trip!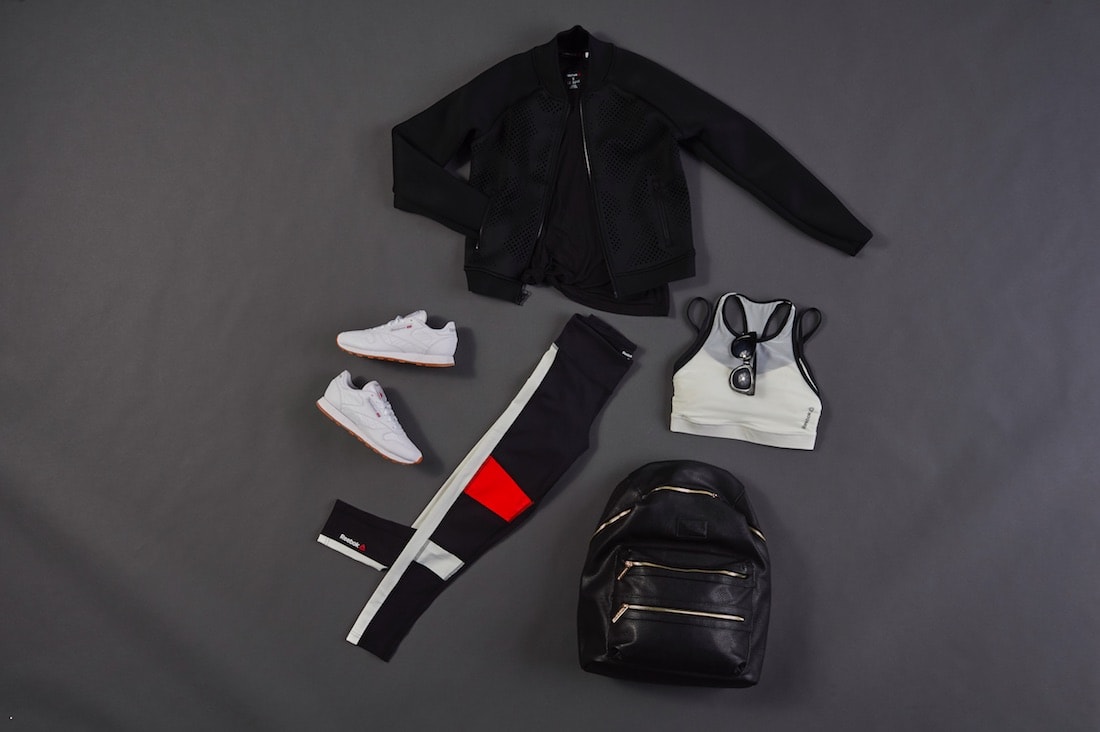 Dress It Up
This first outfit works if you want to remain comfortable but still set yourself apart and have a more dolled up look. Keeping in bold in all black.
Dress your leggings up with a classic all black look.
Pair our statement color blocked legging with a tee and structured jacket for a super flattering outfit.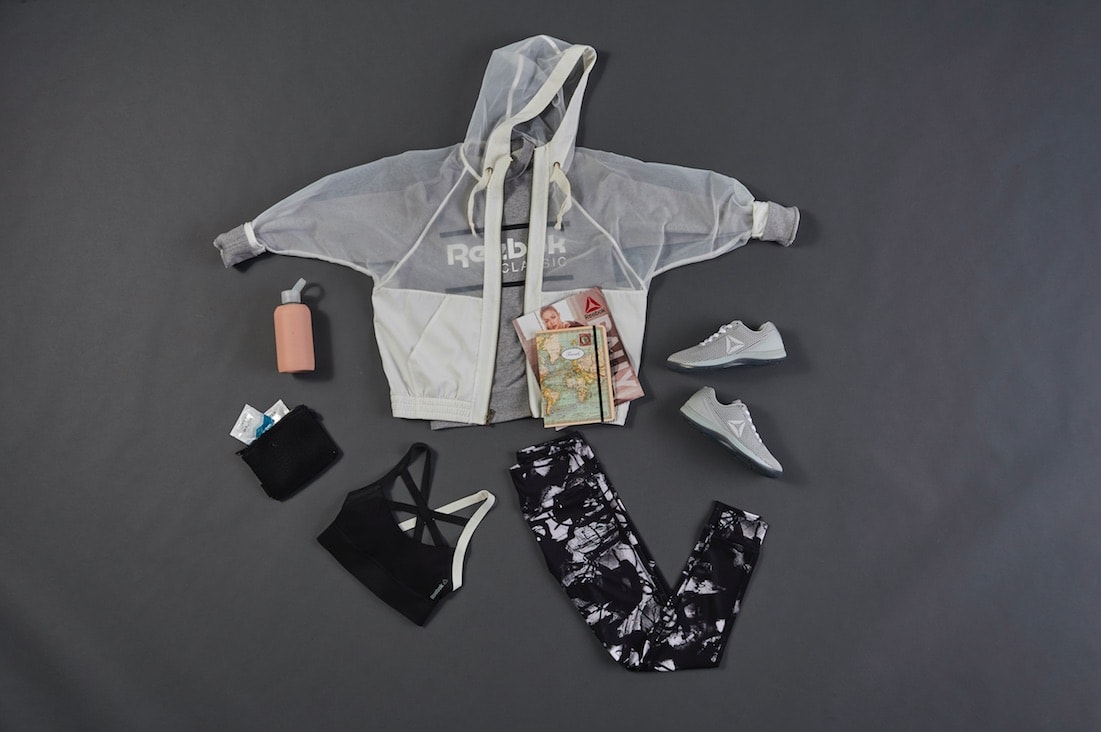 Cozy Traveler
If you're the type to snuggle up and fall asleep right after boarding the plane this look is for you. This outfit keeps it light and comfy.
Keep it cozy in this high waisted legging paired with a Classic sweatshirt and an oversized lightweight jacket.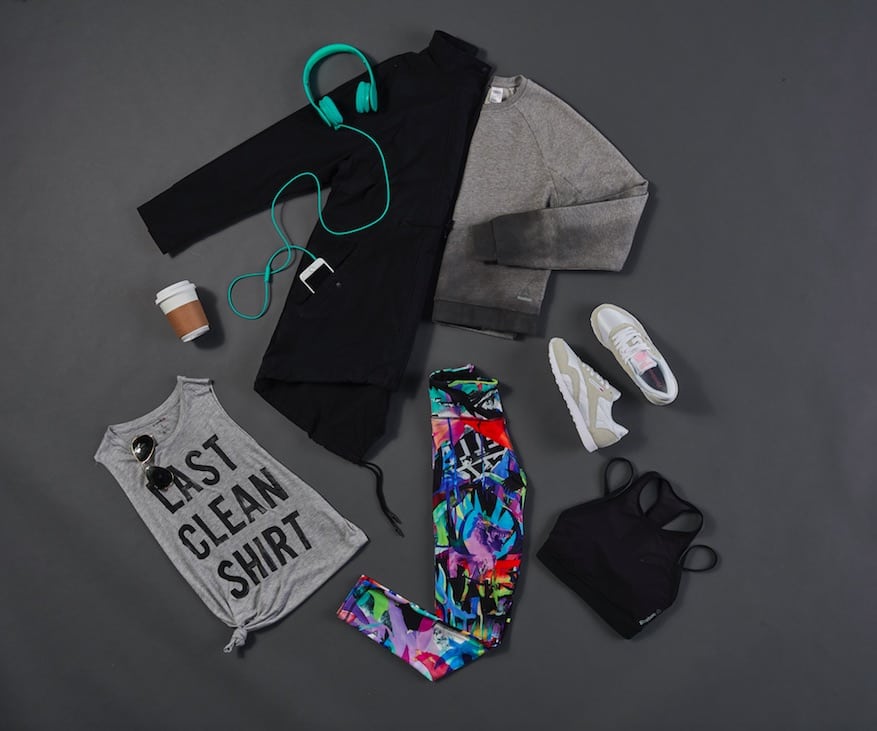 Layered Up Look
The final look keeps things interesting with a pop of color. The bold legging contrasted against the dark jacket keeps things trendy.
Layer up your look and add a pop of color with our Elle yoga legging. Pair it with our Noble parka, oversized cover up and a statement graphic tank.
How do you style your leggings when you travel? Tweet @ReebokWomen and show us!