Monica Rose's Style Tips for Festival Season
Music festivals in years past have become THE hottest and trendiest places to see all the latest fashions, and this year is no different.
But it can be hard to decide what trends you want to go with each year. You might be a trendsetter in your own right, but festival style is another level. You need to bring the A-game.
This year we asked celebrity stylist Monica Rose for her ultimate festival style must-haves so we can say we learned from the best and can kill our looks this year.
In the video above, Rose sat down with Reebok to tell us the trends for the season and what you should know before heading off to festival bliss.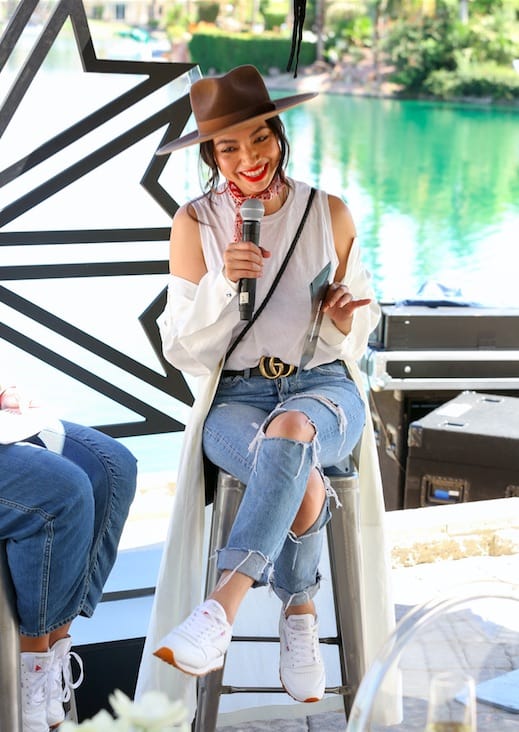 This year the theme is all about comfort.
"Comfort is key at these festivals, I think people don't realize how much walking you do, it's long days so I think overall comfort is key," says Rose.
We totally agree! And the Classic Leather shoe is the perfect festival accessory.
Three days of walking through a field or a desert including the trek to the car, your feet and legs are totally shot each day! So when it comes to comfortable footwear, Reebok's Classic Leather is Rose's go-to.
"The Classic Leather is perfect for festival season because it's super comfortable, it's chic and it's so versatile it goes with everything," she says.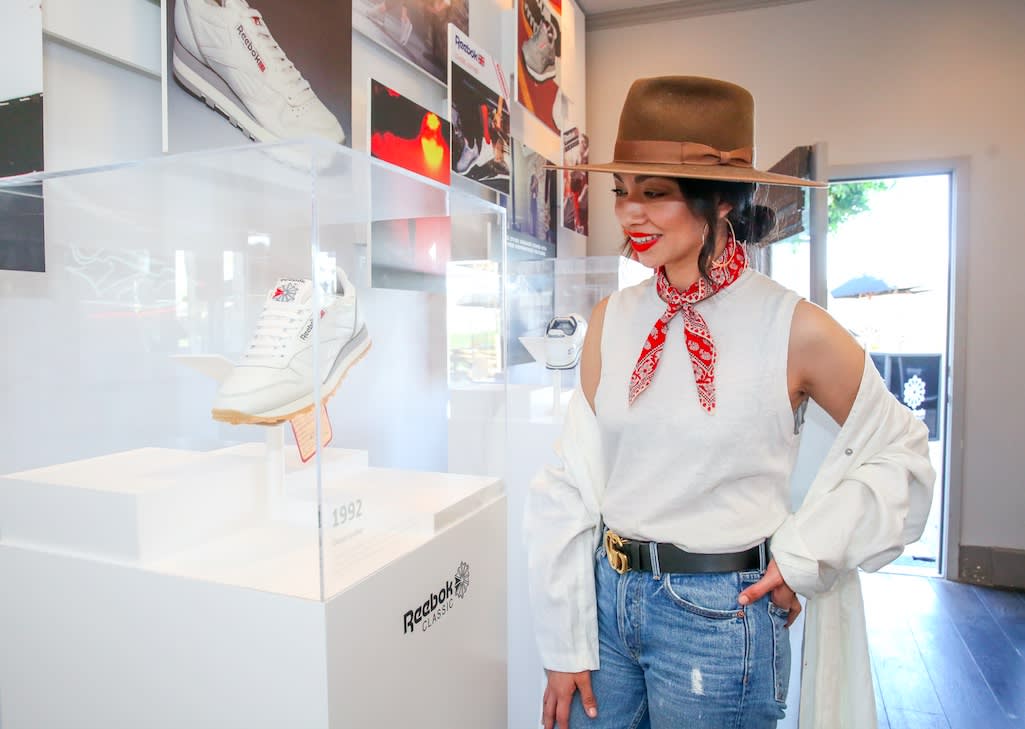 As for what's trending, Rose is seeing a few things popping up on the fashion radar that she suggests everyone keep an eye out for when creating their signature looks for the day.
"Flowy dresses would be cool and accessories like belts," says Rose. "I was really into tinted glasses this year, really cool vintage tinted glasses."
But when it comes to the absolute essentials, Rose says to stick to the basic festival staples.
"My three festival wardrobe essentials would be denim cutoffs, a great pair of sneakers that are comfortable, classic and a statement hat," she says. "I'm such a hat girl, hats always!"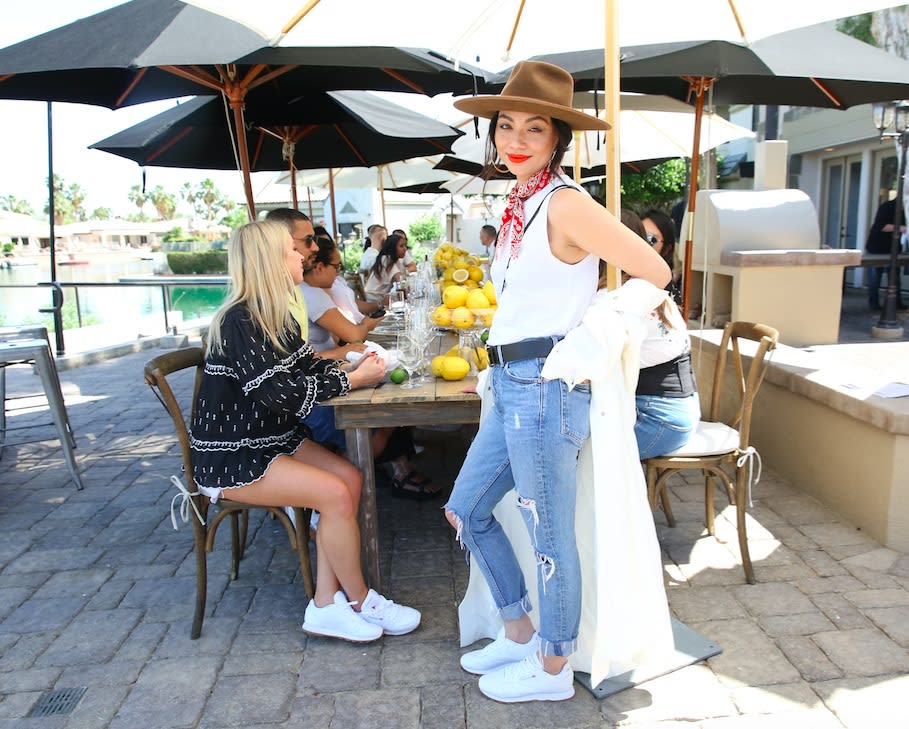 When Rose thinks about some of her favorite looks so far this festival season, her clients always come to mind. In particular a model who she worked with recently that inspired her to create an epic festival look.
"She had these beautiful braids and I got really inspired by her braids," she says. "We did like a throwback 90s to Lisa Bonet and she just really committed to her look. Every single look was rock star chic."
So with comfortable kicks on your feet, tinted shades and killer accessories to match, you can now prove you got your festival style tips from a pro!
How are you styling your Classic Leather shoes for festival season? Tweet @ReebokClassic with the hashtag #ClassicLeather and show us!