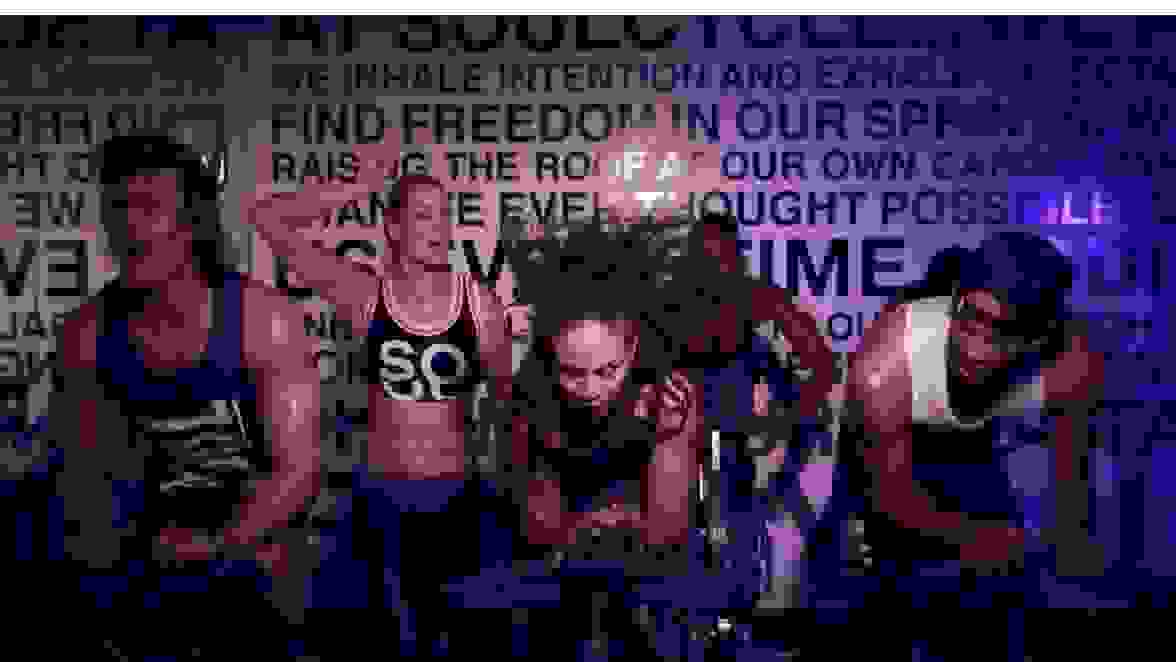 SoulCycle Inspo: Your Ultimate Playlist
What does it take to properly power a workout?
While searching through the depths of the Internet is sure to lead you to an array of tips and tricks, what many overlook is the simple power of music. Whether it's hip-hop, EDM, country or classical music that gets you moving, there's no doubting that the right music can help us push our bodies further.
Music gives us the heart-pumping power to go that extra mile.
SoulCycle , the indoor cycling studio that revolutionized the world of spinning and now boasts more than 75 locations across the U.S., is an expert on the topic. Known for their inspirational instructors and full-body choreography, there's no questioning the critical role the playlist plays in a SoulCycleclass. After all, you can't ride to the beat if there isn't one blasting through the room.
"Usually, my playlists will start a little quieter," says Jeff Rieber, a Boston-based SoulCycle instructor. "From there, I choose to move into things that are going to start to rev me up and work a little bit harder." For Rieber, that's usually pop and EDM, or remixes of the two.
"I always finish with a song that makes me feel like I am unstoppable," he adds, noting a positive song at the end of a workout playlist will leave you in the right mood for wherever the day takes you next.
And in order to reach that last song, you've got to get yourself through the toughest part of the workout.
New York City SoulCycle's instructor Samantha Jade's tip for this: Find new songs that you're excited to listen to. In turn, the workout will excite you.
"It's an honest process I have when curating my playlists," says Jade. "It's my time to get creative and try new things—I get excited for each ride this way."
In Jade's case that means adding a few dance songs to her go-to genres of hip hop and rap.
As for Austin-based SoulCycle instructor Rachel Rivas, she recommends curating a playlist that includes variation of heavy beats, real instruments, and high-energy vibes across multiple genres.
"Typically, my playlist flows from two to four genres over the 45-minute workout," explains Rivas.
One constant among these three SoulCycle instructors is that their workout playlists always reflect how they want to feel after a workout.
"If I lack motivation and need songs that are going to rev me up and keep me from quitting, I pick songs that are upbeat and remind me how much of a badass I am," says Rieber. "It's very important to honor what you are going through."
Jade is quick to echo the same sentiment: "Rep your emotions—connect the emotional and physical, and then make a fresh playlist for the headspace you're in before that workout!"
If you ask Rivas, just making this new playlist every day can have positive benefits in your workout and on your mood.
"I want each class to feel like a soundtrack to the day," she says.
While every instructor has a different way of connecting to the music they are playing, they all recommend never being afraid to ask for new music recommendations.
If there's a fitness instructor you connect with, Rieber suggests asking them what they're listening to lately. Then you'll have those songs at the ready for your personal workout the next time you're pressed for time and can't make it to their class.
What songs gets you through your toughest workouts? Tweet @Reebok and let us know, and listen to Samatha Jade's May playlist below.