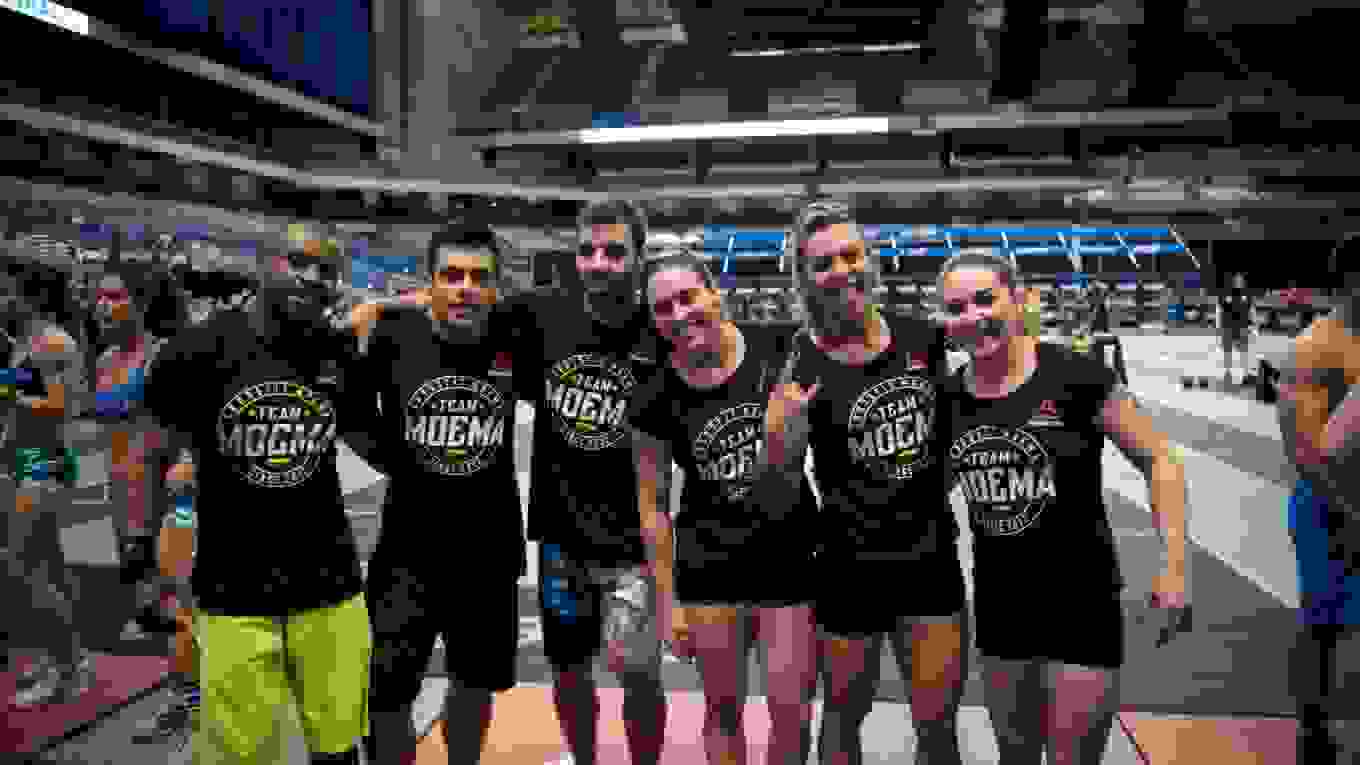 9 Faces that Prove Dumbbells Are No Joke
Just one weekend in and the 2017 Reebok CrossFit Games Regionals have already given us awe-inspiring performances with a few surprises.
Athletes were hit with that first surprise before the competition even began; this year's Regionals programming would feature no barbells.
Instead, dumbbells were at the forefront.
"I don't mind at all that we didn't have any barbells," says eight-time Reebok CrossFit Games athlete Camille LeBlanc-Bazinet, who punched her ninth ticket to "the Games" after qualifying in the South Regional this past weekend.
"The workouts will be whatever CrossFit decides them to be, and I am just happy to be able to compete," she continues. "I do enjoy the change in this year's programming. After eight years, it's nice to be surprised again."
Her fellow Canada-native Pat Vellner agreed the "slightly unconventional emphasis" on the dumbbell proved an exciting new test.
"If you haven't been practicing with them or you don't have that adaptability, you're going to suffer a little bit more," says Vellner, who placed second in the East Regional. "It tests a little bit of general athleticism that has typically been saved for the Games."
And if the facial expressions of the athletes who competed in the East and South Regionals tell us anything, it's this: Never underestimate the dumbbell.
Just take a look for yourself.