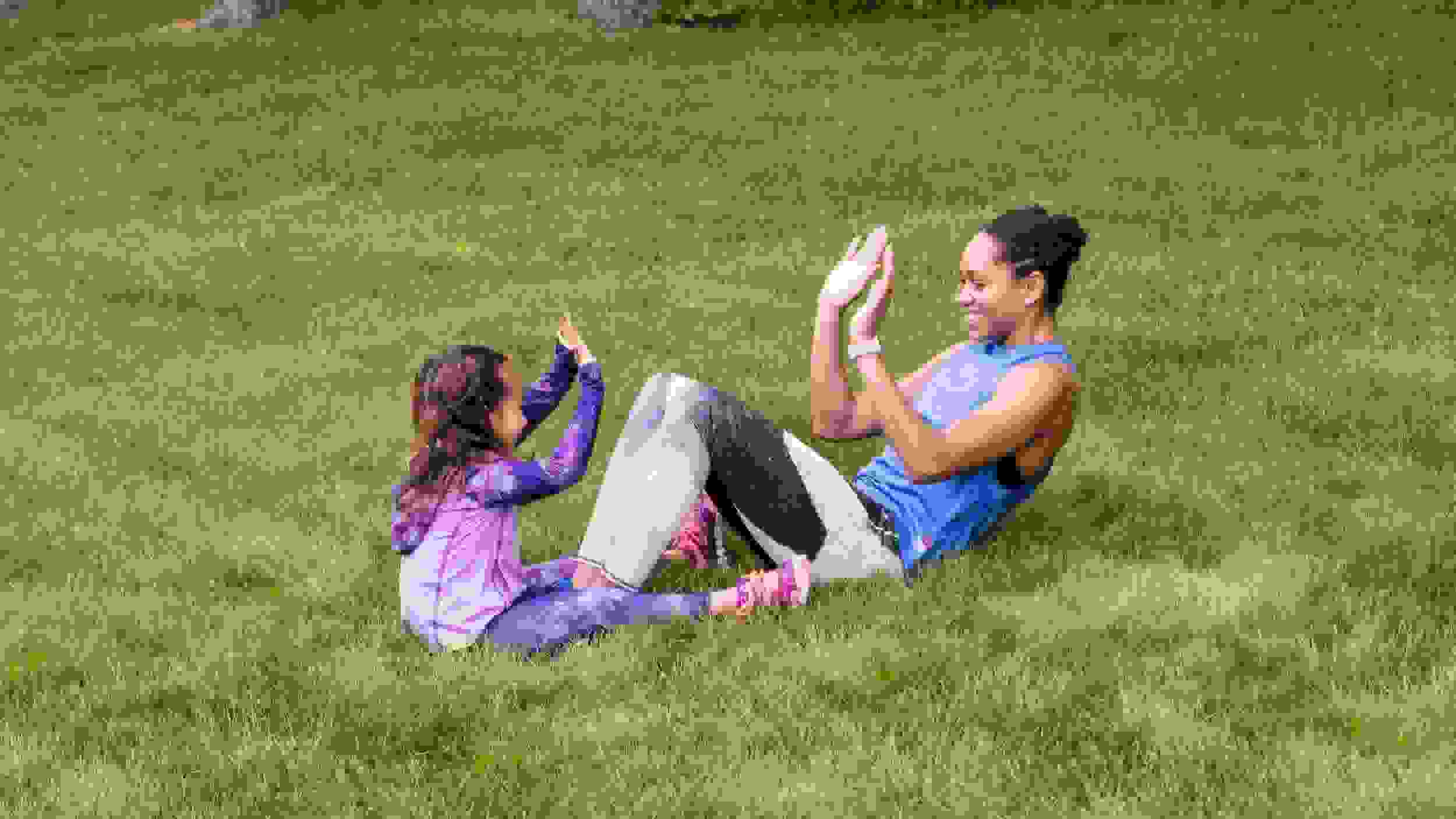 A Spelling Bee Workout for Sesquipedalians
It's time for the ultimate battle of word wits. After years of aced spelling tests and stacks of flashcards, kids around the country are gearing up for the ultimate showdown.
The Scripps National Spelling Bee is here, and it's the perfect excuse to get physical. P-h-y-s-i-c-a-l.
For the past several weeks, 11 million students have competed in local spelling bees, and the top 291 spellers are advancing to this week's final rounds. Those wordsmiths face off on Thursday evening to determine the country's best speller.
All but one will be sent home from the bee with the sting of defeat, but there's more than one way to spell s-u-c-c-e-s-s. We have a no-lose way for viewers to watch the drama unfold at home (with their kids in tow).
We've created a binge workout to do while you watch the competition so you and your mini me can work your bodies while the spellers work their minds.
Spelling expert and Reebok copywriter Alison Smith programmed the family-friendly workout so both kids and parents can get in on the fun. These bodyweight movements will get the whole family moving and don't require any equipment to complete. C-o-m-p-l-e-t-e.
Smith and her daughter McKayla put the workout to the test so you can cue it up for the spelling bee today. So gather the family, lace up your shoes, and get ready to s-q-u-a-and l-u-n-g-e your way through the competition.
Workout
Every time someone asks the definition of the word, do 10 lunges.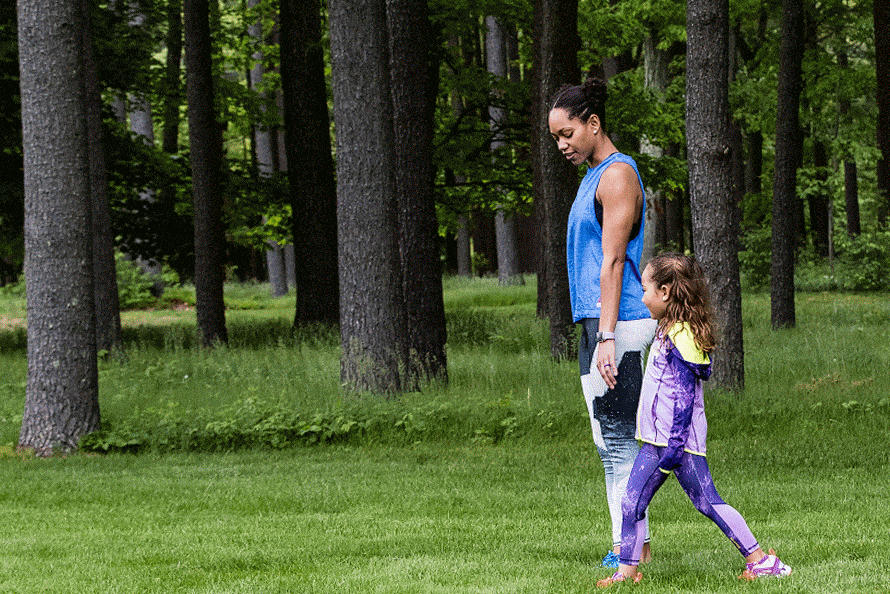 Every time the $40,000 prize is mentioned, do 10 air squats.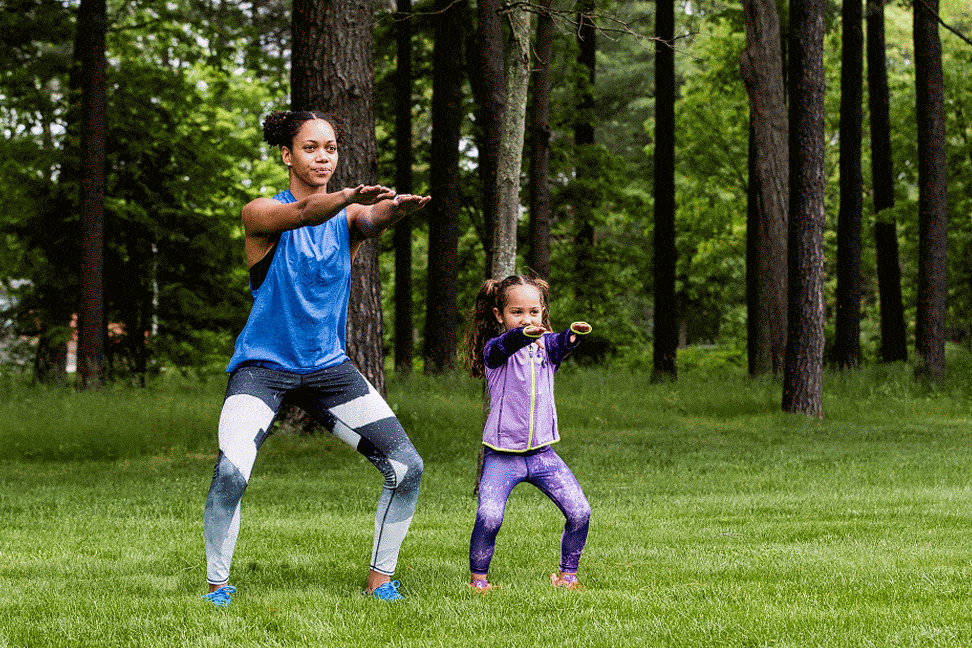 Every time someone asks the word's usage in a sentence, do 10 tuck jumps.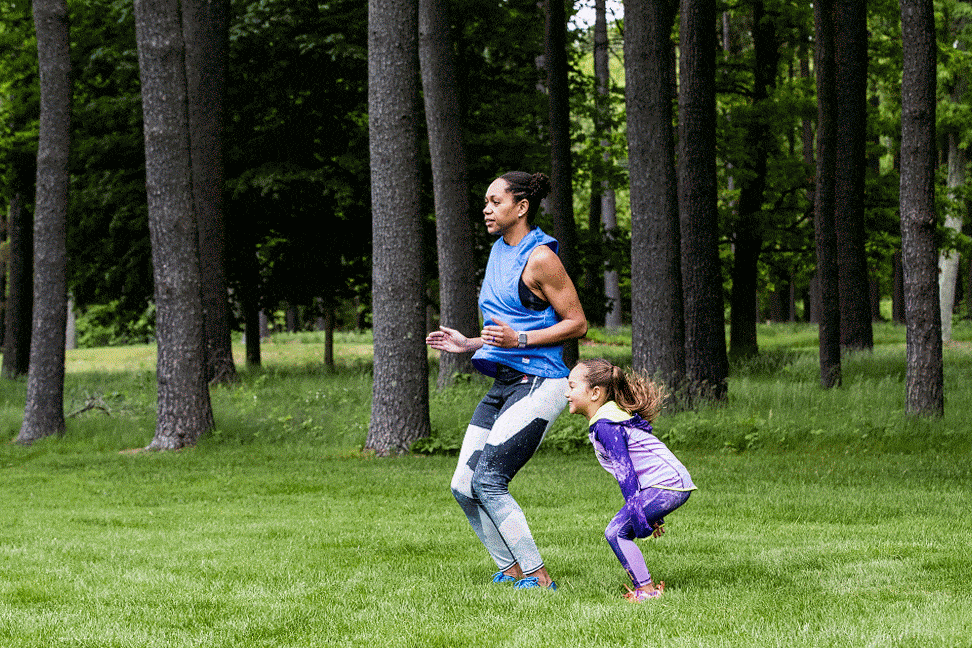 Every time someone asks the word's language(s) of origin, crab walk across the room.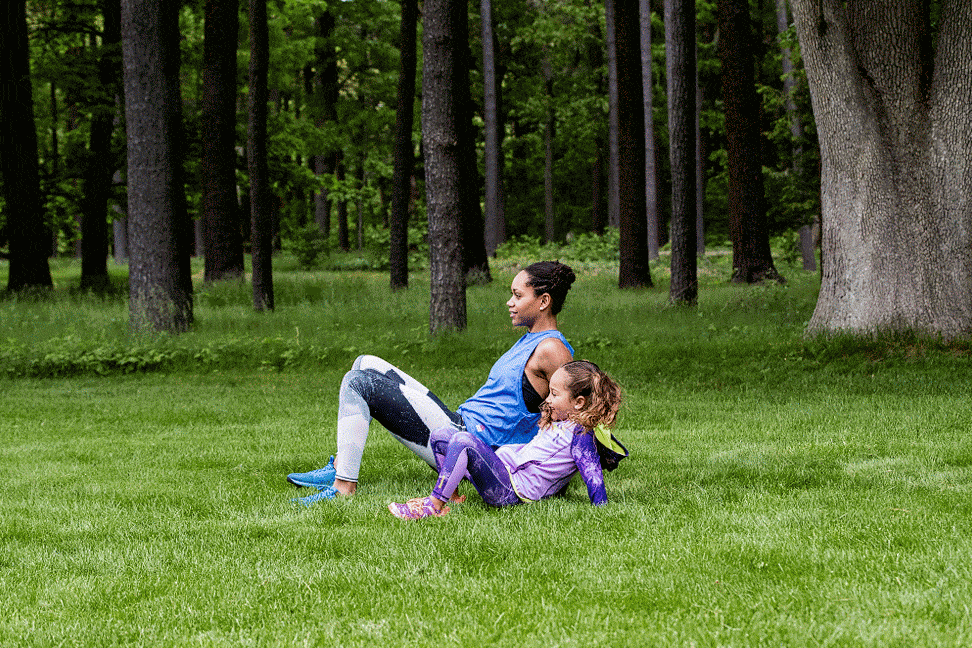 Every time nervous parents in the audience are shown, bear crawl across the room.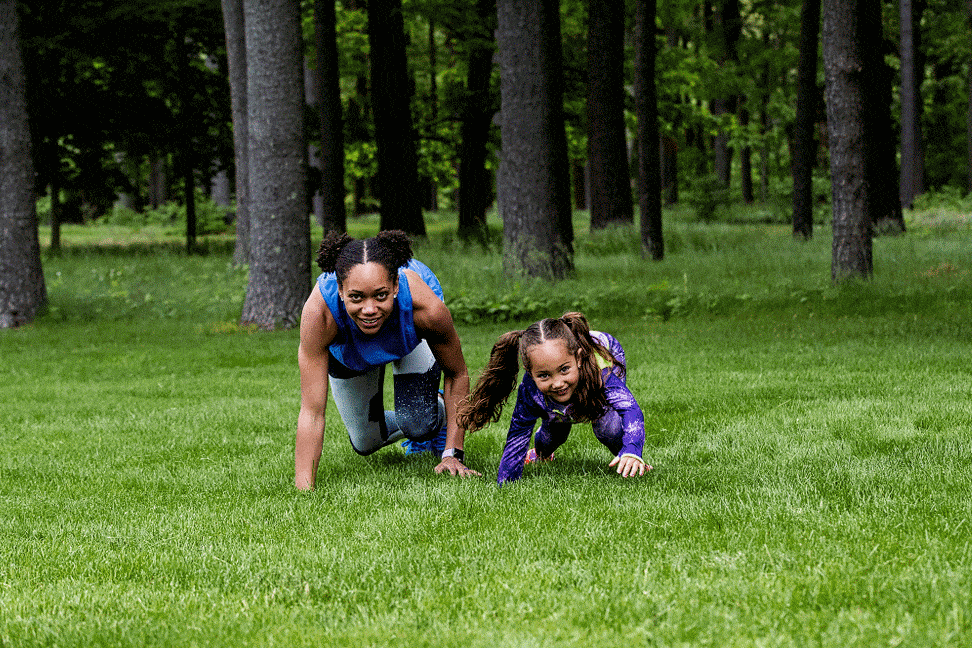 Every time someone trips on the stage, do 10 push-ups.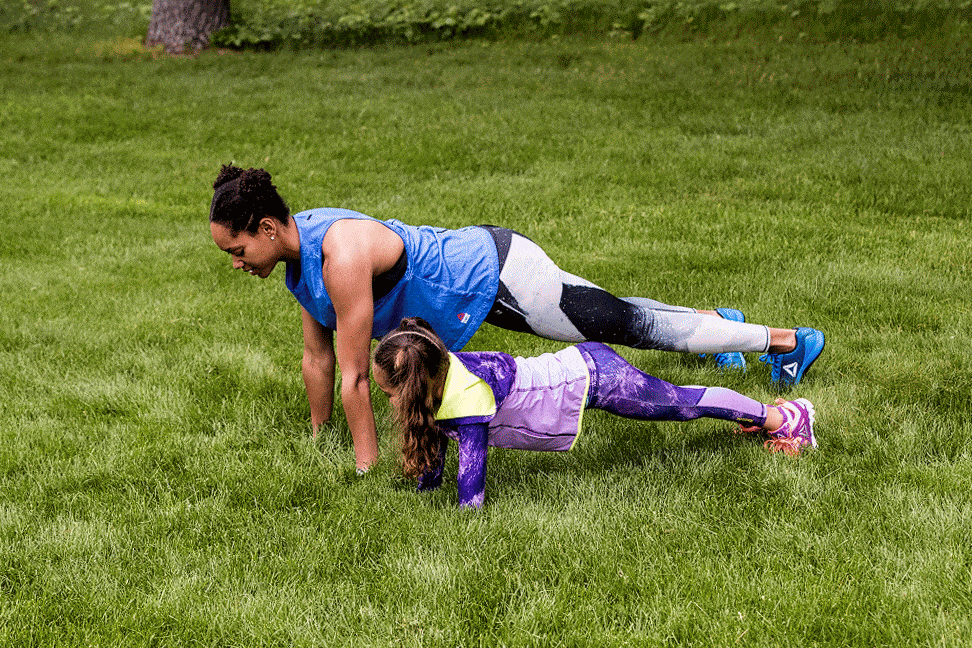 Every time a repeat competitor's path to redemption is referenced, do 10 partner sit-ups.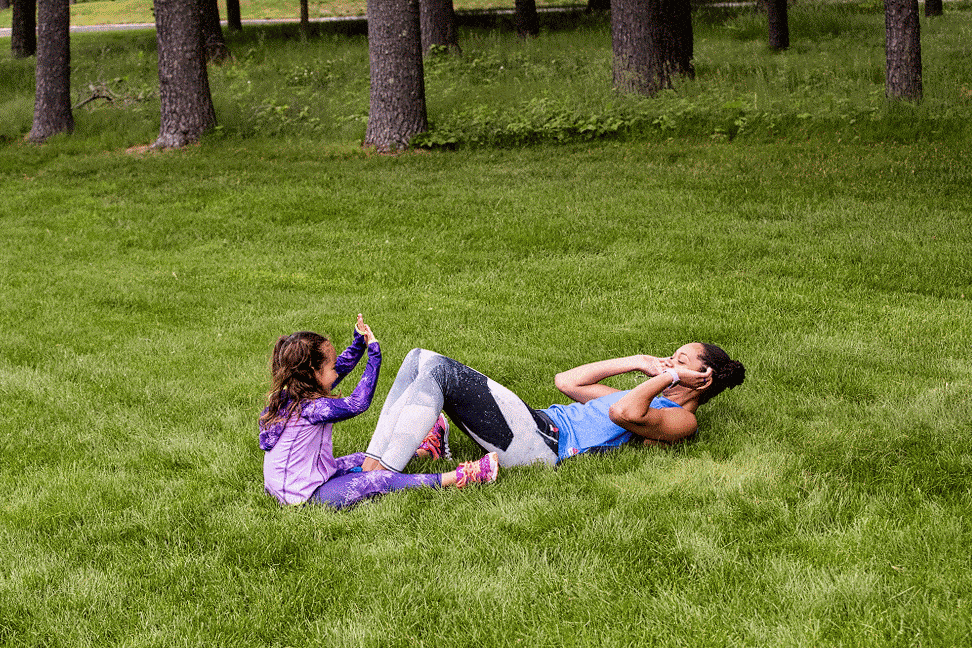 Every time someone celebrates after spelling a word correctly, do 10 jumping jacks.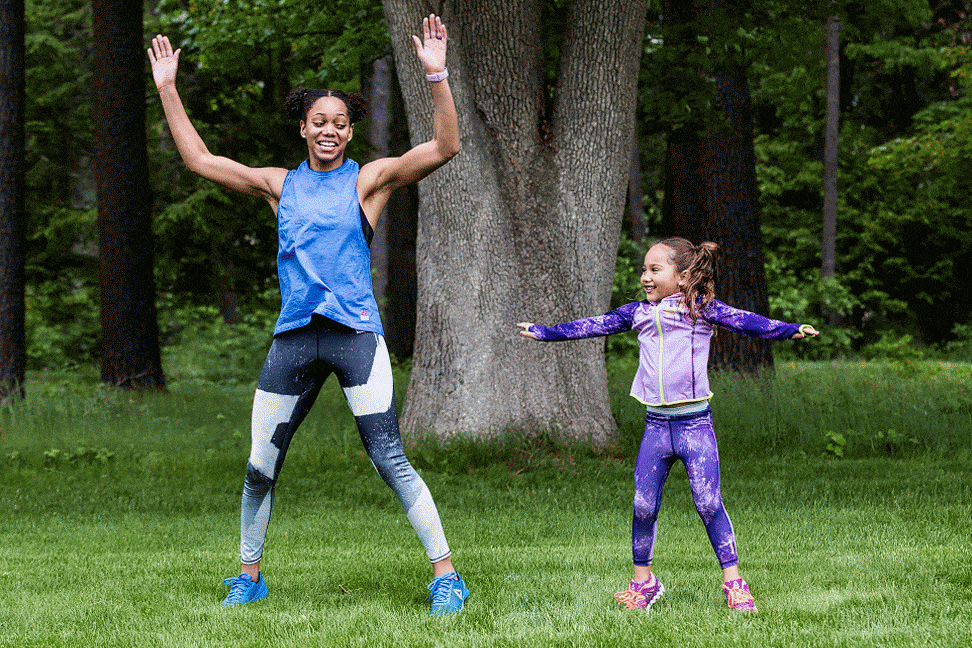 Every time you see a display of sportsmanship between the competitors, do 10 arm circles.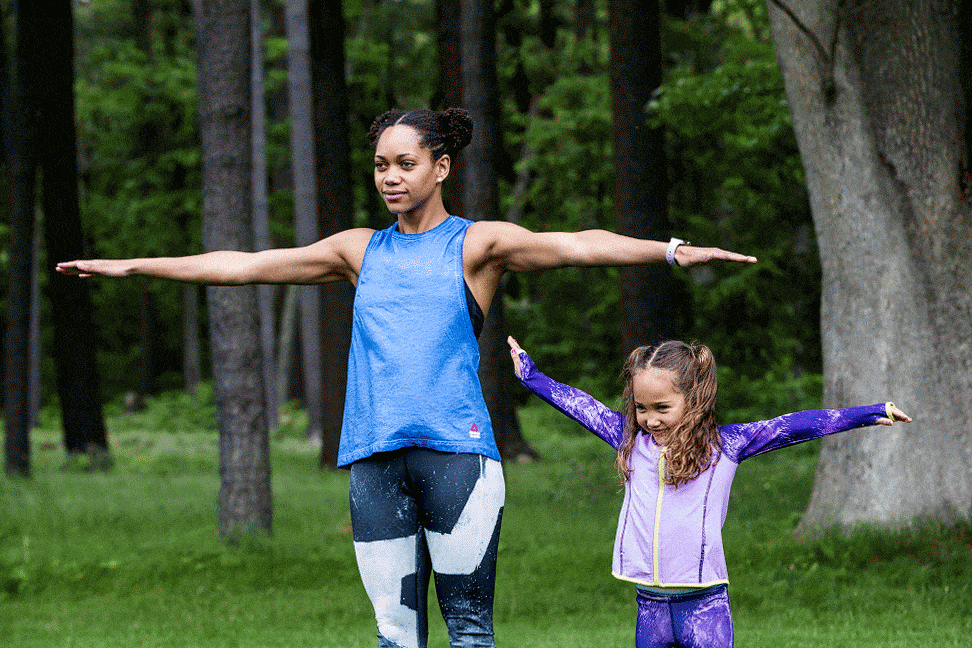 If the competition ends in a tie, squat and run with a partner (one person air squats in place while the other runs a circle around them, and then switch).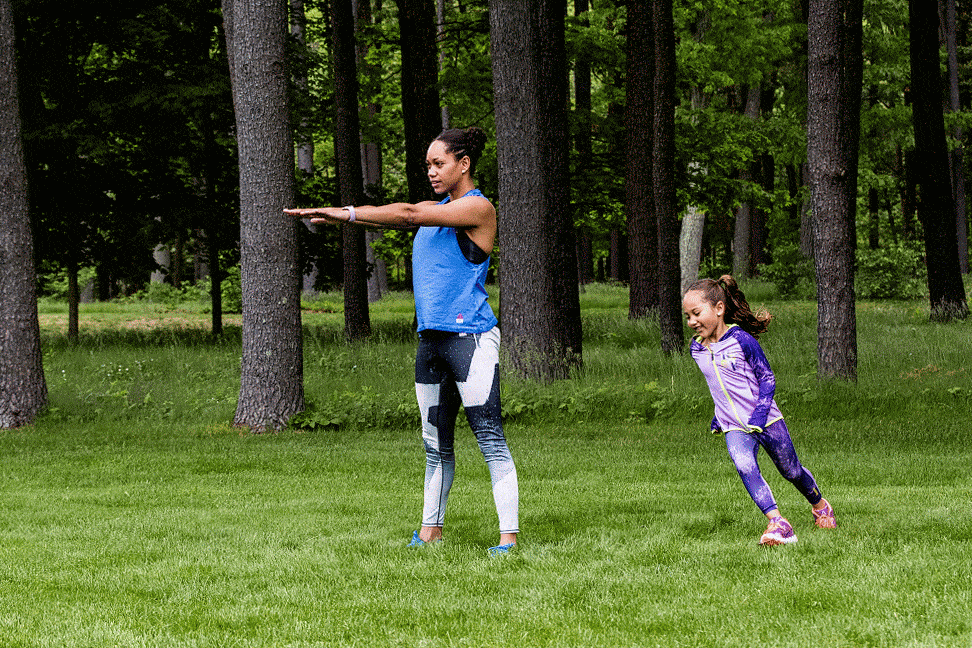 Are you doing o ur spelling bee workout? Let us know by tweeting @Reebok!