Brotherly Love with Rae Sremmurd
The hip-hop duo Rae Sremmurd is the definition of brotherly love.
The group performs together, travels together and pretty much does everything together. Some of that may be too much for typical siblings, but these guys have definitely made it work.
In fact, they've made a living.
Since hitting big on the airwaves in 2014 the brothers, Swae Lee and Slim Jxmmi, have never looked back. They've become known for their positive lyrics in their music and bold attitudes.
While we've seen them doing front flips off stages and keeping their concert style fresh with their Reebok Classic Leathers, we wanted to get to know their relationship like no one has before.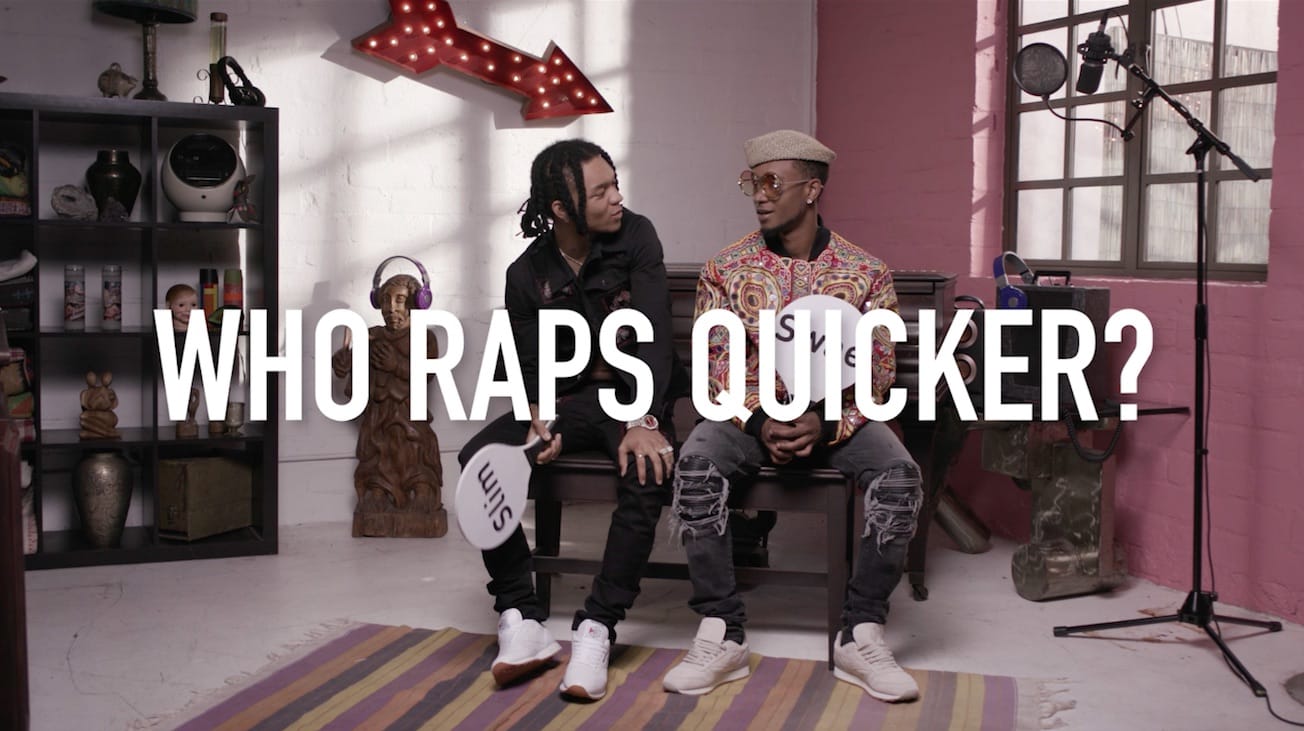 While both brothers are known for their insane skills on the mic, Jxmmi was quick to say that it's definitely Swae who takes the title for quicker rapper.
"You might be faster than me," he says to Swae.
With their wild and over-the-top personal styles, Swae and Jxmmi are the perfect match for Reebok's new Classic Leather campaign.
Since 1983 the Reebok Classic Leather shoe has defied classification and become a champion of self-expression, something both brothers know how to do well.
As they continue to make a name for themselves in the music world, they're also staking a claim in the fashion game. Rae Sremmurd are now rap's newest style icons with their unique looks and signature vibrant outfits, you can tell these guys know what they're doing.
So as not to out-do each other, when deciding which one of them has the crazier style, they both answered each other.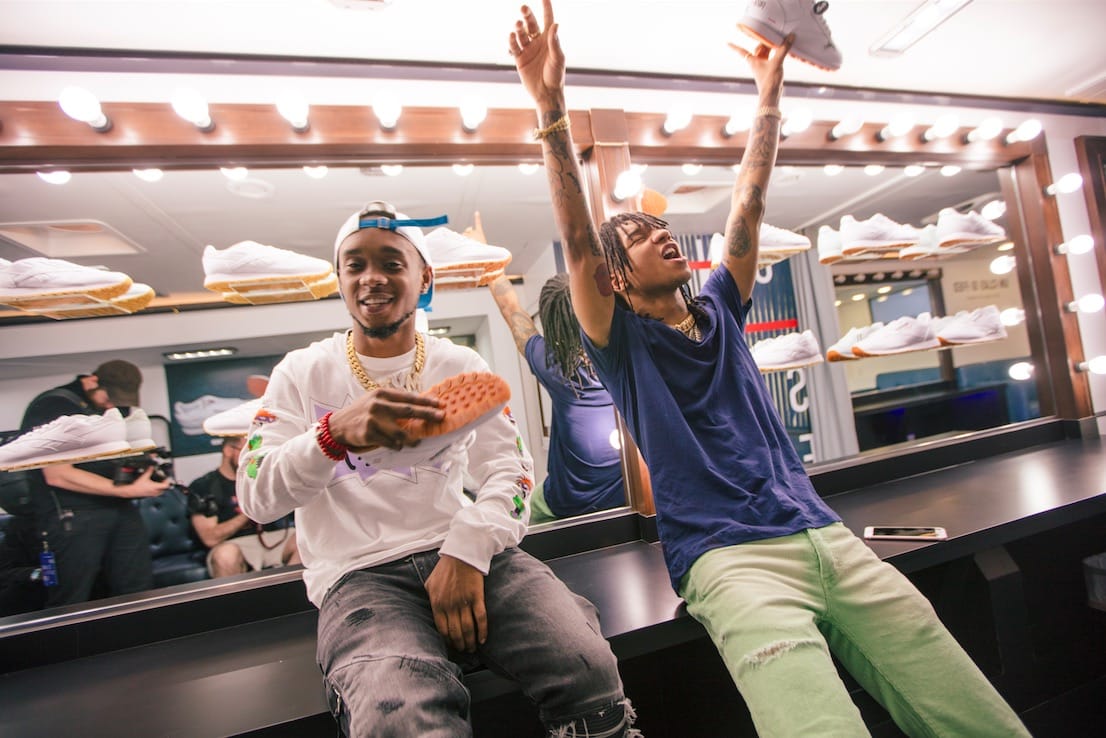 Both Swae and Jxmmi have found cool ways to rock their Reebok Classic Leathers. While the sneaker pretty much goes with anything, these guys have definitely put that to the test.
Most recently, Jxmmi has been known to wear two different colored Classic Leathers as his signature look.
When growing up, he says Swae had the better sneaker collection.
"Definitely Swae, you would buy the craziest stuff," he says to his brother.
While they both manage busy performance and travel schedules there is one thing that is clear, their dating life is not suffering, and they don't compete over girls. When talking about who gets the girls, the simple answer from Jxmmi says it all…
"Girls love us!"
The guys probably don't have a problem picking up girls given that they're in pretty good shape. When asked who might be more fit, however, they decide they're in equally good shape.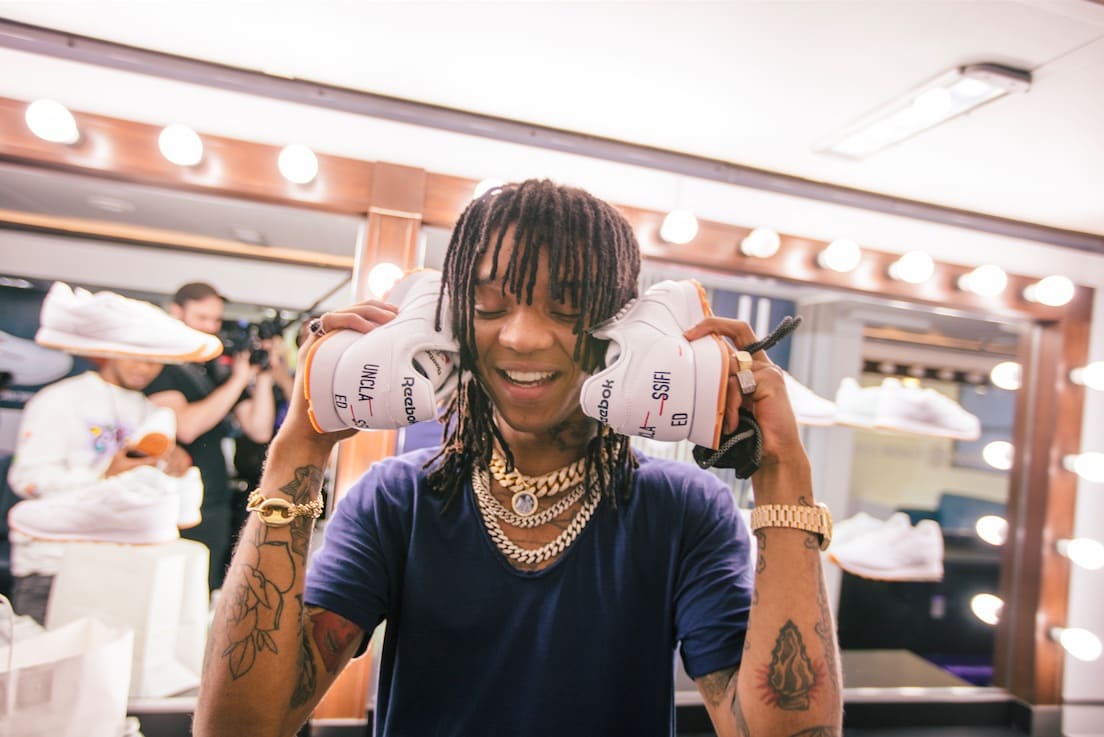 Swae had mentioned in a previous interview with us that just running around on the stage keeps his cardio up while Jxmmi can be found working with a trainer on the road before or after shows. But let's be clear, neither one of them is lacking in the fitness category.
The one topic that got heated? Selfies.
The eventual question of who takes more selfies comes up, and it's a typical brotherly spat.
"Swae," says Jxmmi.
"Nope not me," says Swae.
"Go look at you Instagram," says Jxmmi.
"I really don't take a lot of selfies," says Swae.
While their larger than life personalities can only be out-matched by their epic performances, Rae Sremmurd have proved that their camaraderie and fun-loving relationship is part of the key to their swagger.
For more answers from Rae Sremmurd check out the video above!
What surprised you most about Rae Sremmurd? Tweet @ReebokClassics and tell us!