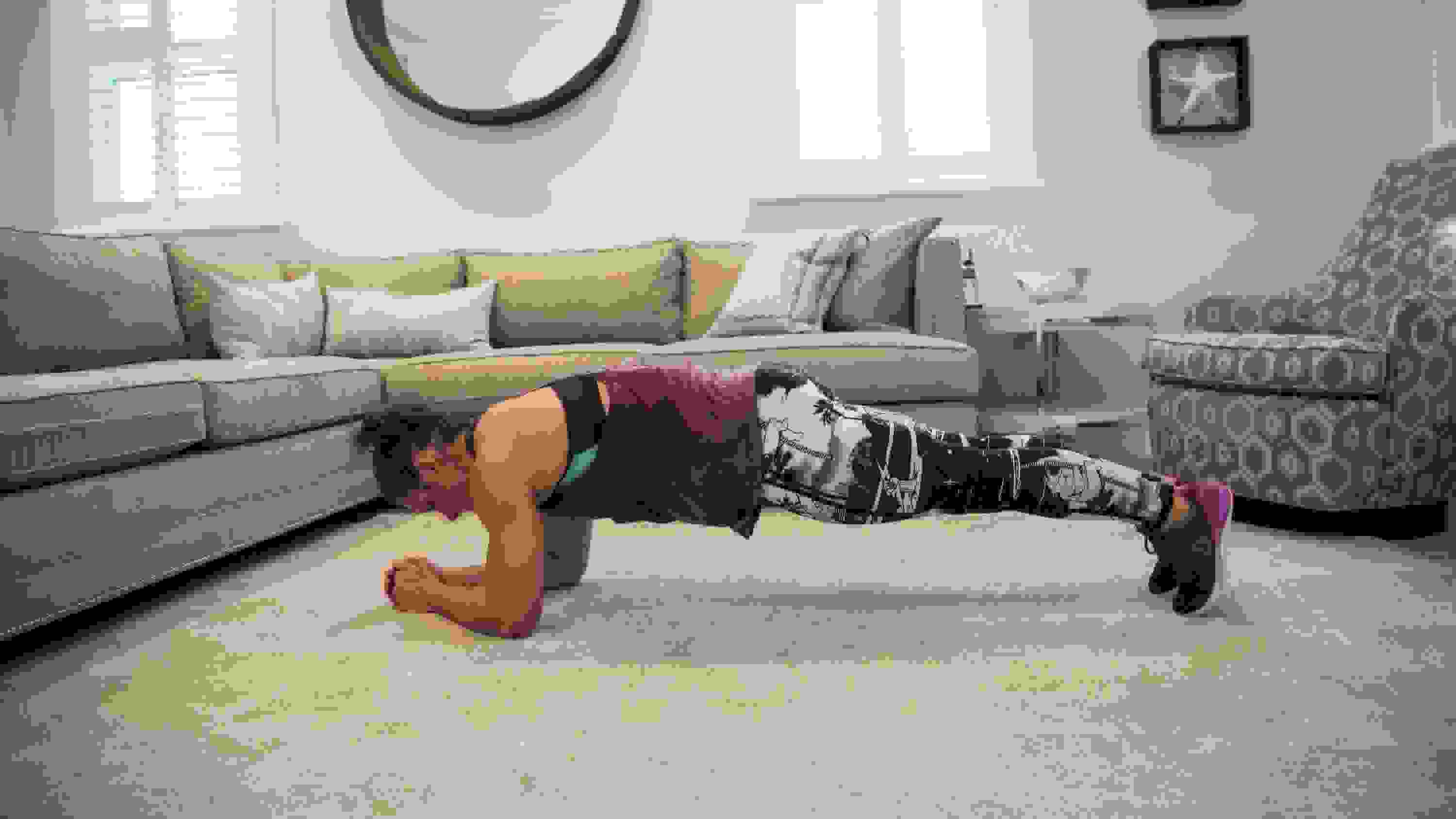 Stacie Tovar Serves Up a Tennis Tournament Workout
If you're a fan of all-white outfits, royalty and flutes of champagne, one of your favorite events of the year is around the corner.
We are days away from tennis' most prestigious tournament, when fans from around the world gather in London to celebrate the beginning of the grass court season.
If you're tuning into center court, tracking five-set matches means you're spending hours on the couch over the course of the two-week tournament. Add in a few servings of strawberries and cream and Pimm's Cups, and it makes for an indulgent viewing experience.
We worked with Reebok trainer Stacie Tovar to develop a workout you can do while watching the competition without missing a minute of action.
"Tennis is tough!" says Tovar.
"My thought is that while you're watching these tennis players work their butts off, why not put yourself to work, too? This allows you to watch the match and get fit at the same time. Win-win!"
Tovar developed a full-body exercise that you can do from the comfort of your living room as you watch the world's greatest forehands, backhands and drop shots battle it out on the court. And since the workout depends on what happens in the matches, it will keep you on your toes.
"I'm always reminding people that fitness should be fun," she says. "This workout is a great example of that."
"Not knowing how the match will play out keeps your workout exciting. Soon enough, you're going to want to be doing this for every sporting event you watch."
Use Tovar's workout to stay in competition shape at home while the pros duke it out on the court.
Every time the ball boys or girls hand a towel to a player, do 10 flutter kicks.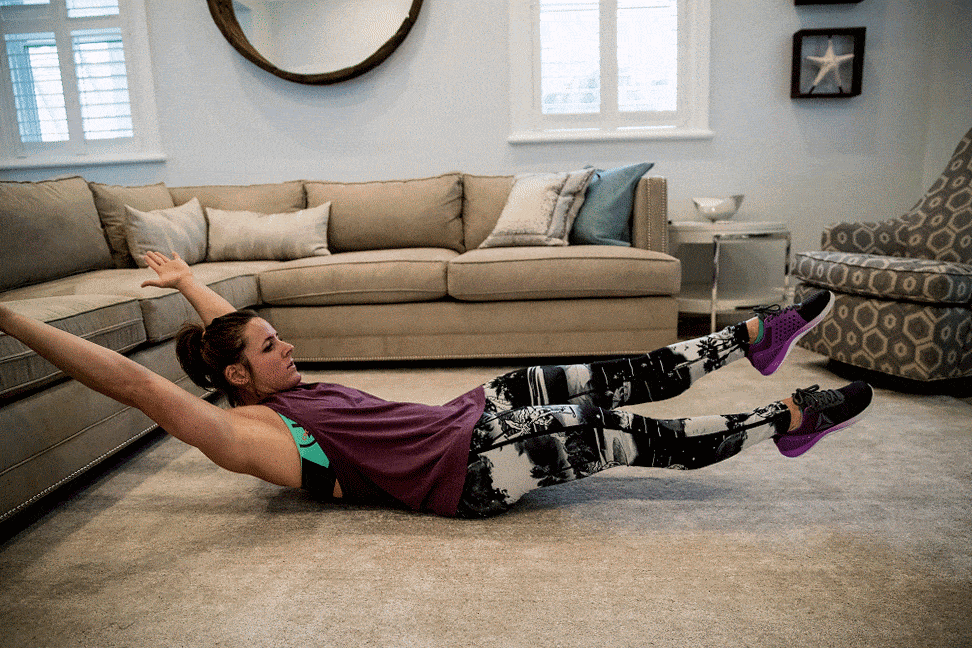 Every time a player throws their racket (in anger or celebration), do 10 air squats.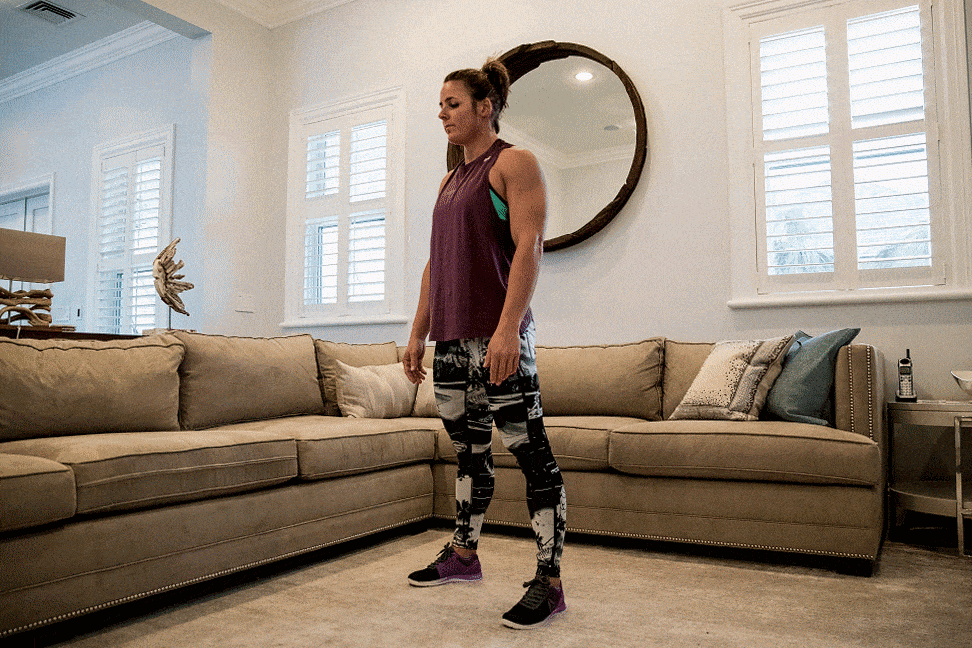 Every time the long ticket lines are mentioned, do 10 sit-ups.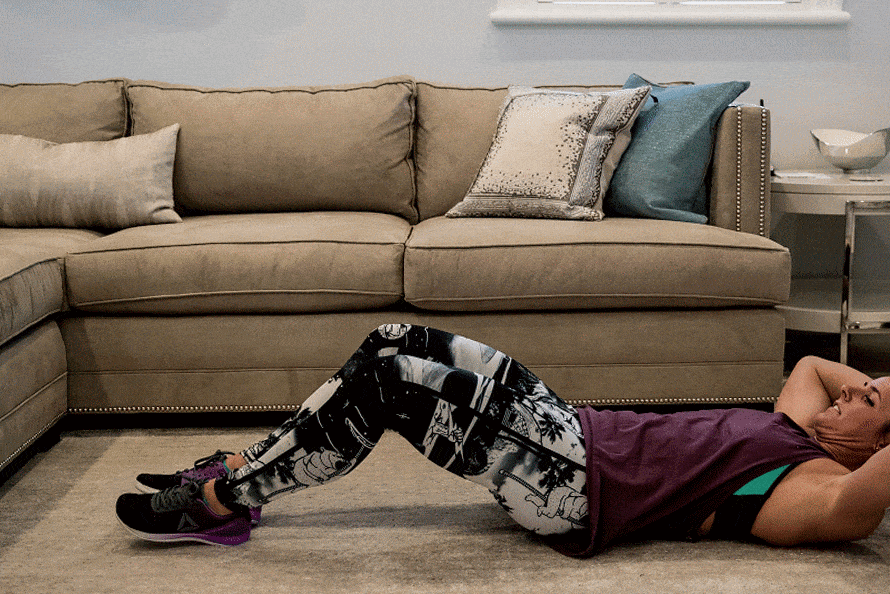 Every time one of the competing players appears in a commercial, do 10 jumping squats.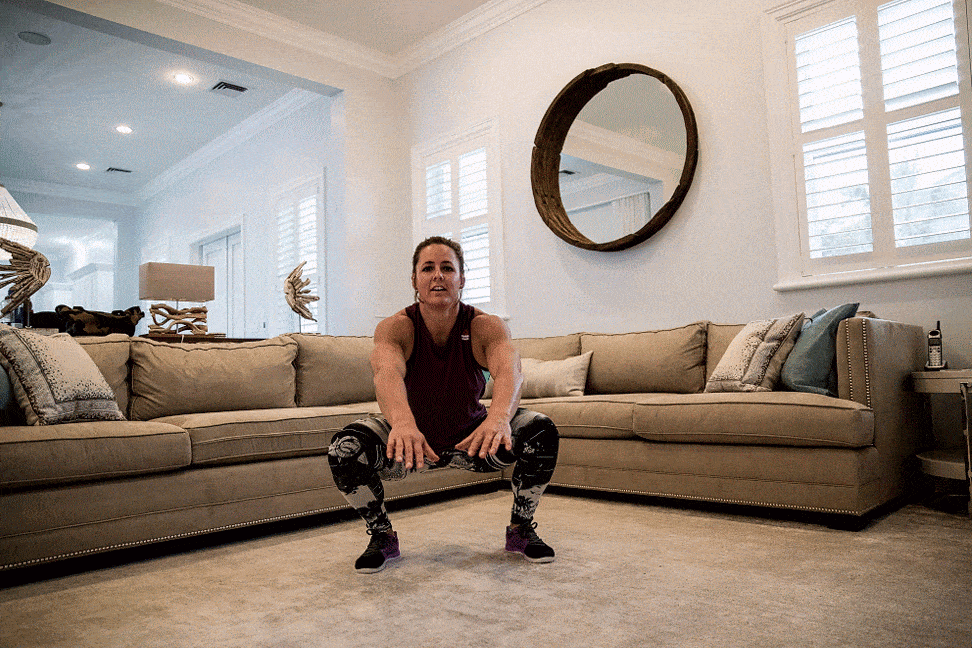 Every time you see the tournament court emoji on Twitter, do 10 hip bridges.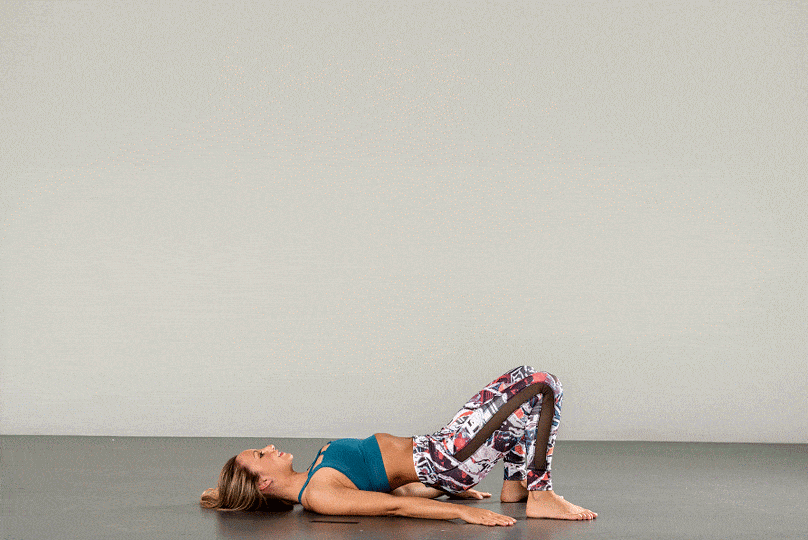 Every time you see someone eating strawberries and cream, do 10 burpees.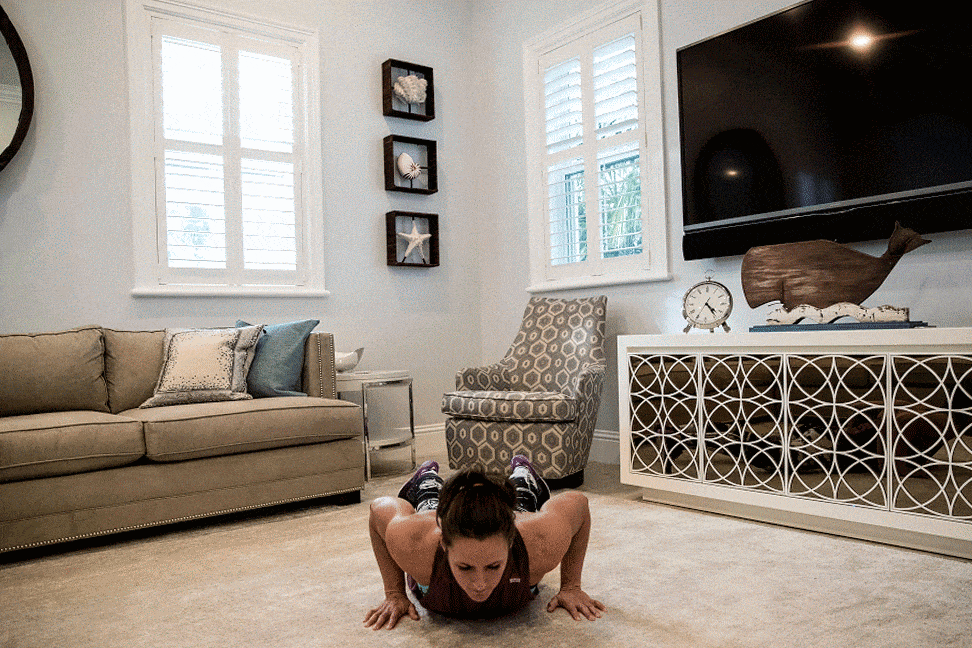 Every time there is a celebrity appearance, do 10 alternating planks.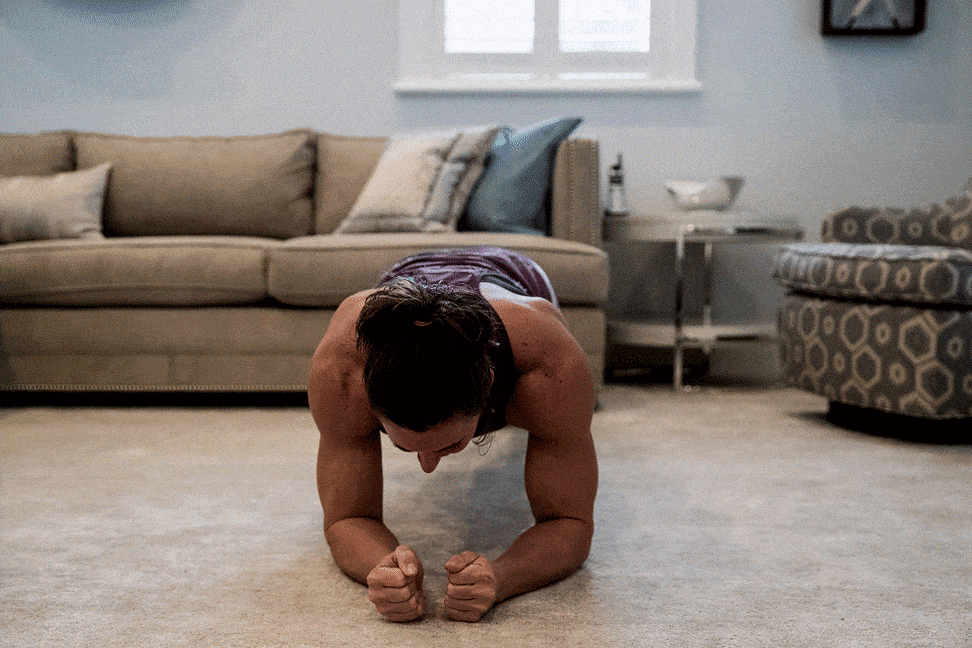 Every time there is a rain delay, do 10 pike push-ups.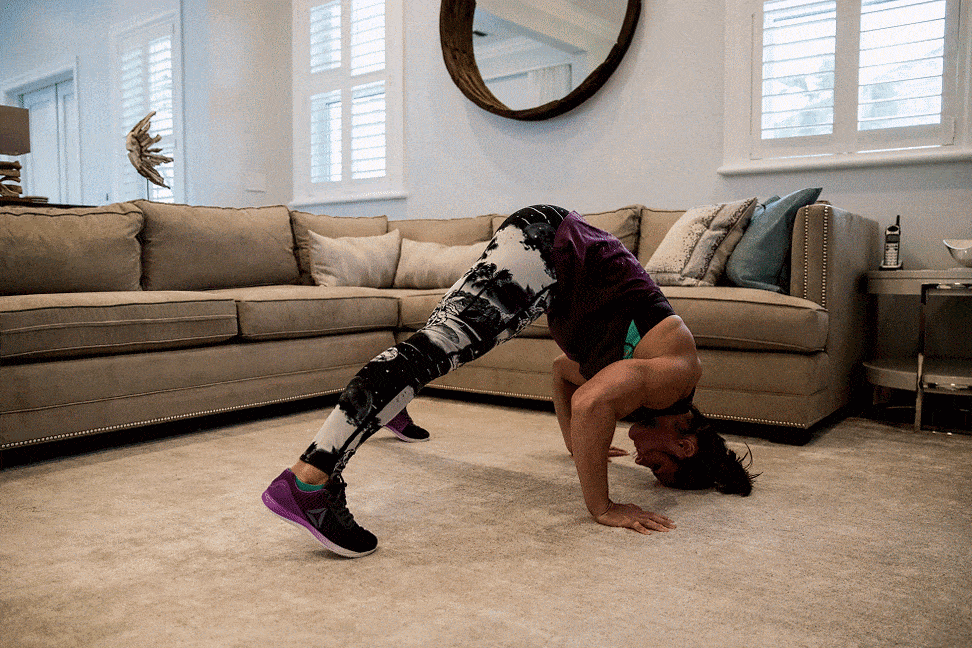 Every time you see a GIF of one of the players from the tournament, do 10 dips.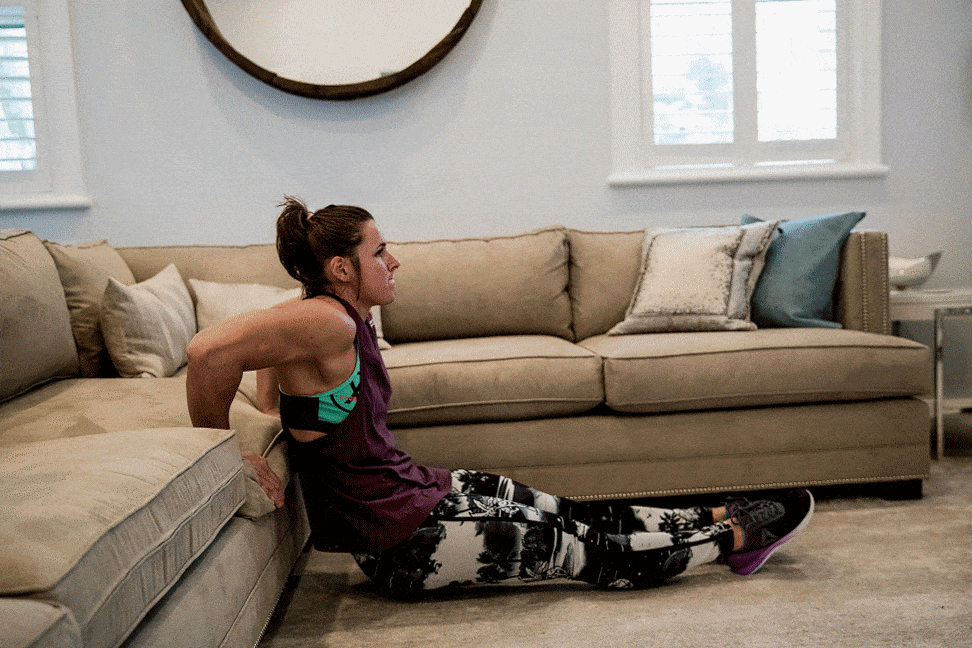 Every time a lower seed upsets a favorite, do 10 hollow rocks.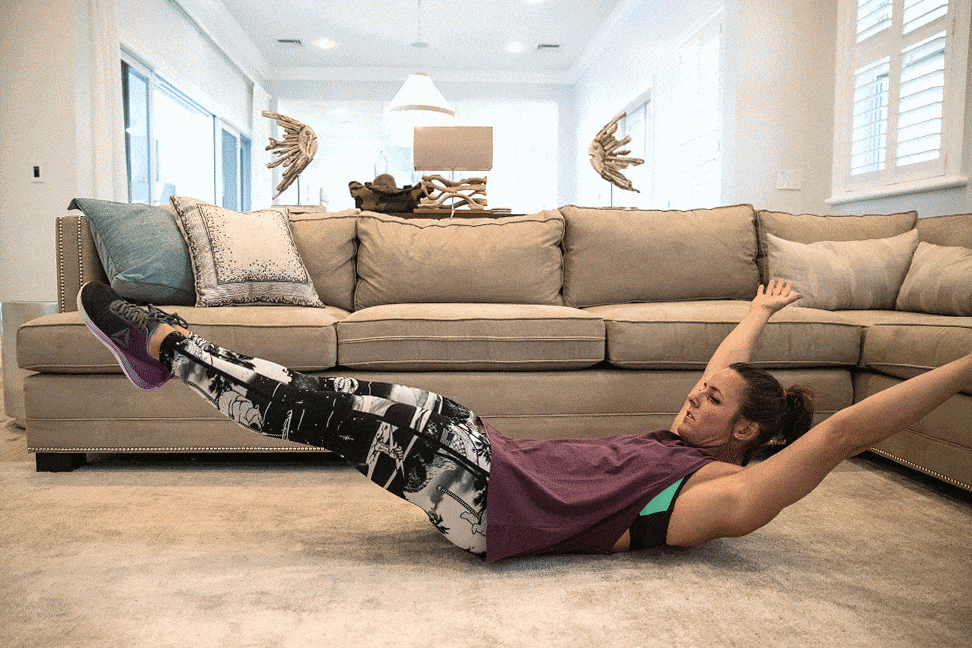 Are you doing our tennis binge workout? Let us know by tweeting @Reebok!