Reebok Sneaker Inspires Face Mask Design
It can be a risky move to challenge something rooted in heritage.
But that didn't stop designer and sneaker collector, Zhijuan Wang from dreaming up a way to re-purpose Reebok's latest contemporary silhouette. Wang took an unexpected twist on the ZOKU RUNNER and turned it into a stylized face mask.
"The design of the ZOKU RUNNER looks simple, based on the classic DNA with the knit upper," says Wang. "But I loved taking on the challenge of executing a set of special masks for men and women with a sneaker that was made from such a longstanding classic history."
Inspired by three generations of Classic silhouettes that came before it, the Aztec, Classic Leather and Dual Pump Runner, the ZOKU RUNNER has redefined what it means to be classic. So it only makes sense that Wang chose it as the silhouette for his most recent project.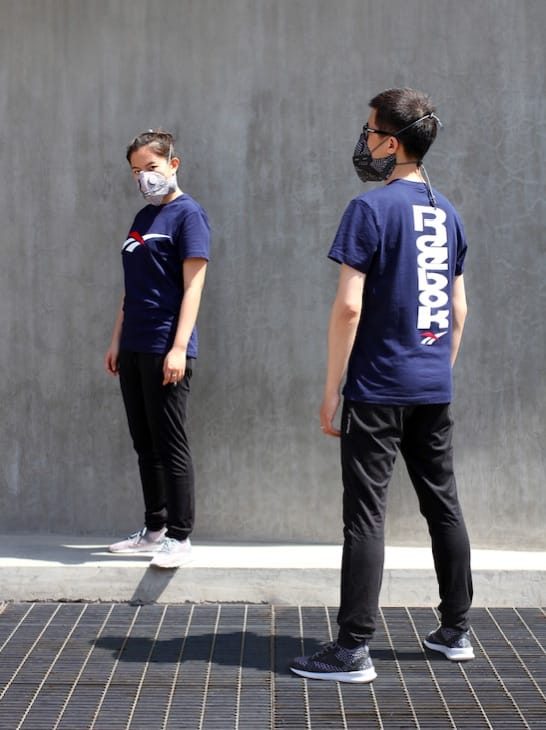 Designing masks made from sneakers has become a passion of Wang's and it started with his love for running.
"I've been an amateur runner since 2010 but because of the air pollution in China, I ended up needing to find protection for myself," he says. "At that time, it wasn't easy to get a mask with both good design and function in China. "
Wang says his next decision just made sense and jokes that consumers shouldn't be concerned over cleanliness, his masks are made from sneakers that are "fresh out of the box."
"I love to collect sneakers so I decided to create a mask for myself from the materials of sneakers," he says.
Keeping the look and feel of the ZOKU RUNNER intact was important to Wang. He says it's the design process he enjoys the most.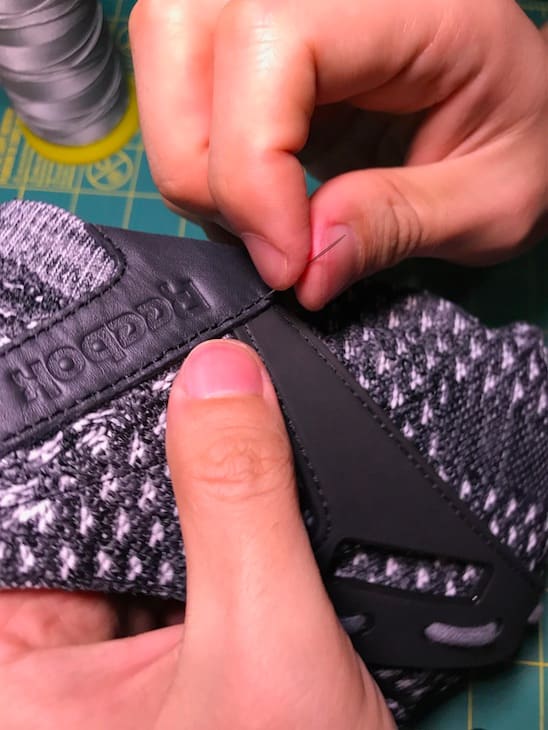 "I really enjoy the meditation and brainstorming process before making them," he says.
"I spend a big part of the time on creating without any sketch or template. Almost every piece of my sneaker mask was handcrafted from the materials of only one pair of shoes. It's quite a challenge to me using such limited materials and keeping the original design of the shoes on the shape of mask."
Wang never expected the sneaker masks he creates to take off like they have. Since 2014 he's made about 40 and now people are even wearing them as fashion statements.
"It was no longer personal artwork," says Wang. "My sneaker masks are hyped by people as a trend. It was a surprise to me that people were asking to show my masks in other creative projects as a style accessory."
For him, these masks are more than just an accessory, they're meant to make people think outside of the box.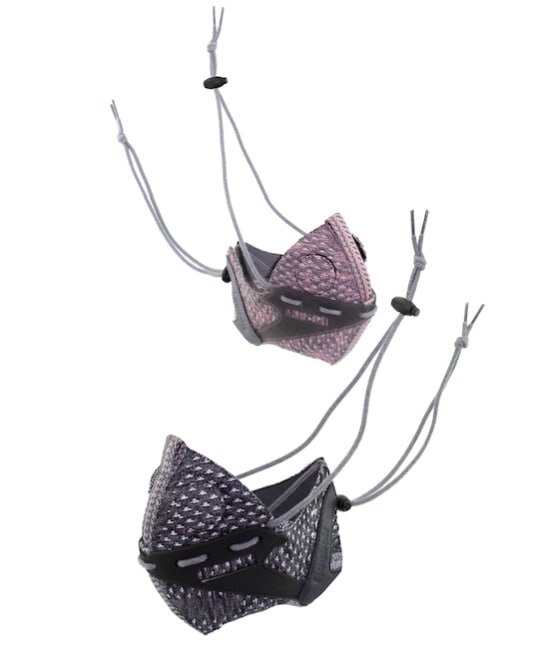 Wang plans to continue creating timeless masks that challenge convention with the ZOKU RUNNER as the latest addition to his collection.
"The meaning of ZOKU matched the idea of my masks — Nonstop, to be continued, seeking the possibilities from the unknown part of life and changing the views of life in the future," he says.
"I wish to improve the masks with my inspirations and feelings on life. That means to me a lot."
How are you wearing your ZOKU RUNNERs? Show us by tweeting @ReebokClassics!