The Newest Element of the CrossFit Games: Rain
There's no debating that Director of the Reebok CrossFit Games Dave Castro loves to surprise athletes, especially when it comes to the annual Games events. Case and point: the 2015 peg board event that we're still talking about two years later.
But on Thursday, as the 2017 Reebok CrossFit Games commenced, competitors faced a surprise that for once didn't come from Castro; it came from mother nature.
We aren't in California anymore (in case you missed it: Madison, Wis., is the new venue of the CrossFit Games) and the first individual event was a reminder of that.
It was lightly raining as athletes took the starting line for the Run-Swim-Run event, but just a minutes in, those showers turned heavy. And while spectators covered themselves in ponchos and popped their umbrellas, the competitors continued running.
The rain did let up in time for the second event, the cyclocross race, but the early morning showers had already left the bike course muddy and slippery … because one surprise just isn't enough.
"You just need to get out there, focus and do your best," said Event 1winner Tia Clair-Toomey who admits she ignored the rain and refused to let it affect her performance. "Everyone needs to go through the same thing so it's an even field."
Veteran competitor Annie Thorisdottir confesses she actually preferred these new elements over the extreme heat that's so often characterized with the Games.
"I like it [the rain]," said Thorisdottir. "I'm used to running in the rain in Iceland and training in the cold, so I felt way more comfortable in this cool environment than in warm environments."
Take a look below at Toomey, Thorisdottir and the rest of the field braving through the elements.
When you don't care if it rains because you never wear a shirt anyway ...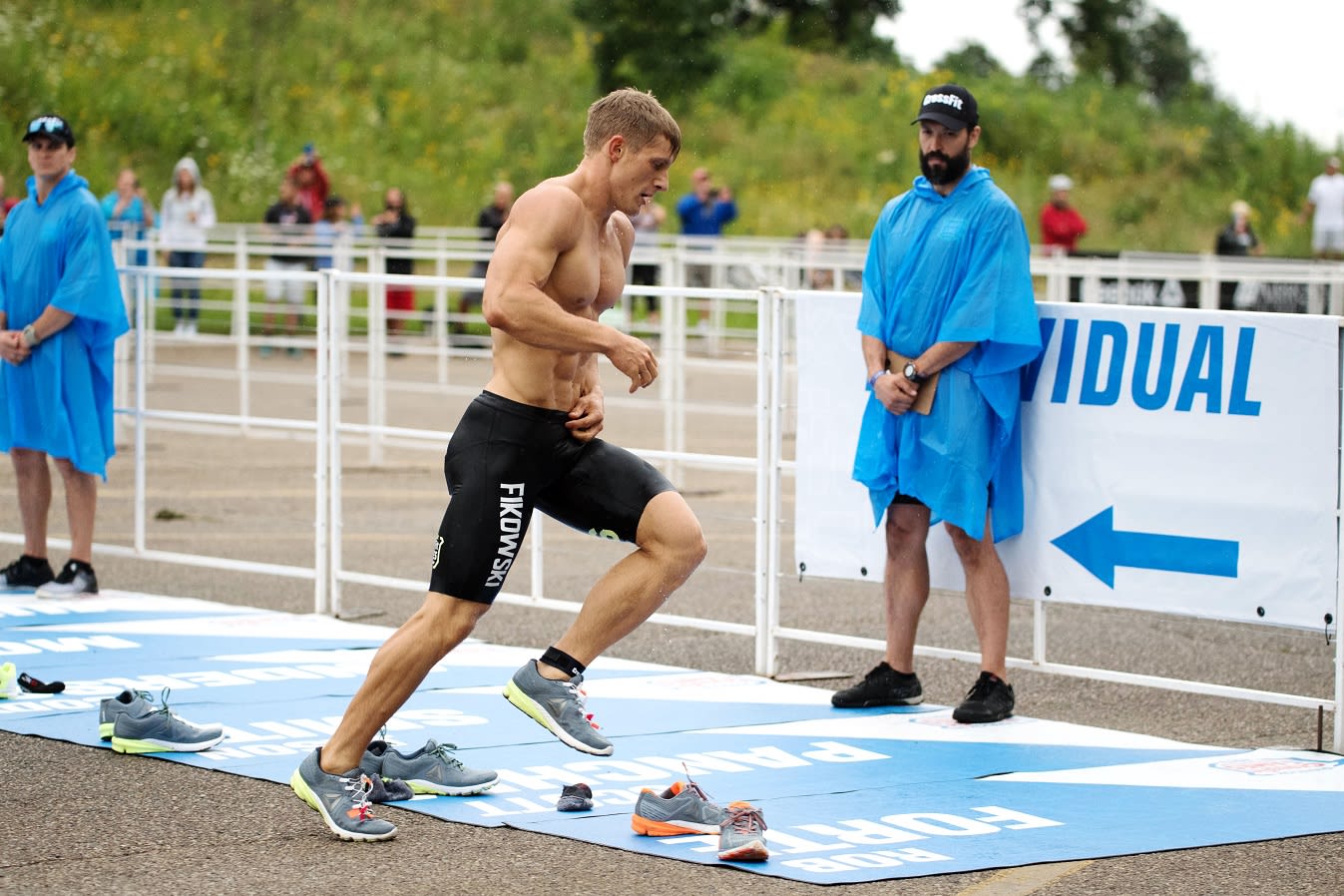 When you don't have an umbrella, you just pretend you do ...


When you've flown half way around the world to compete in the rain, the only option is to win ...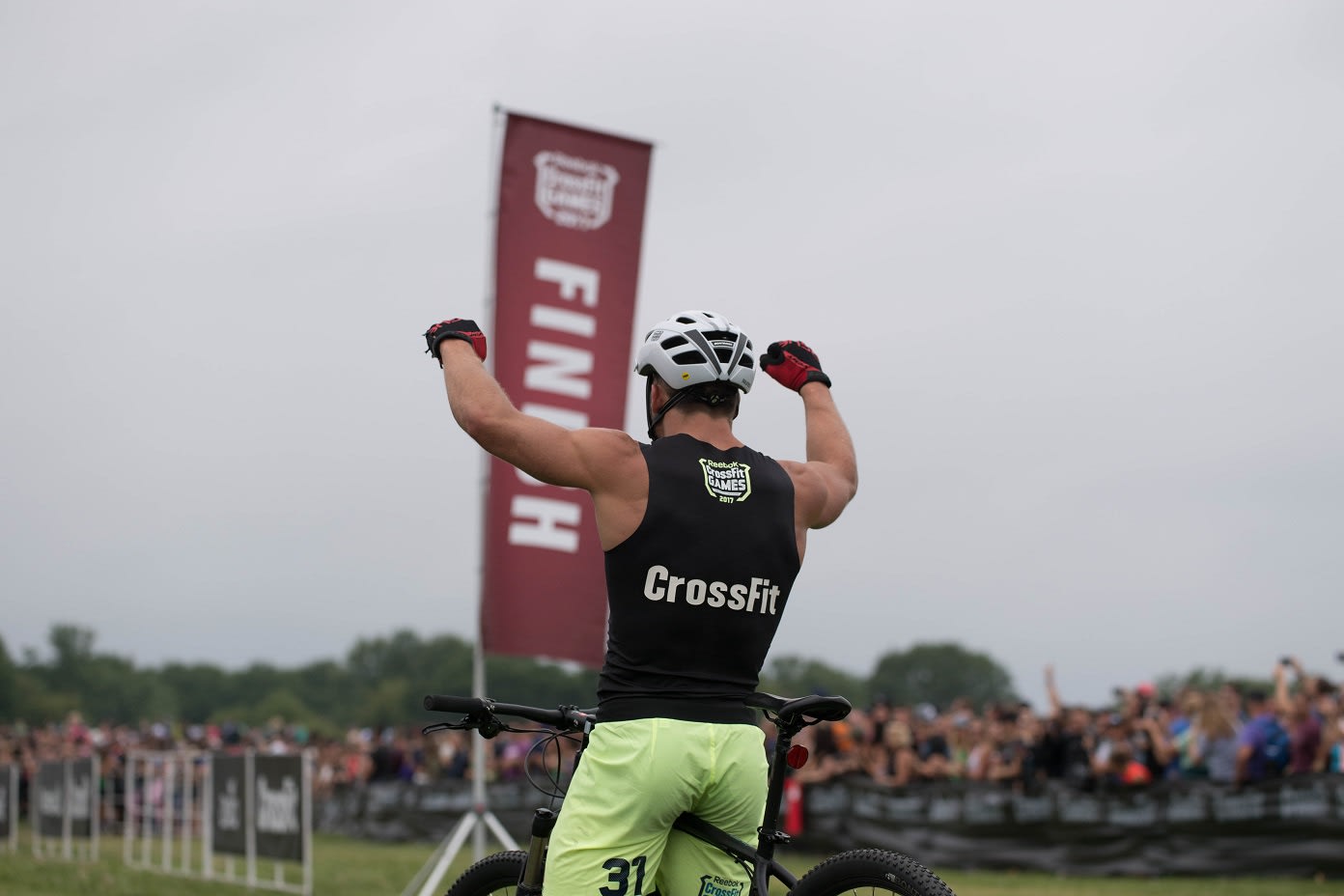 When you're not sure if you're on the swim or the run ...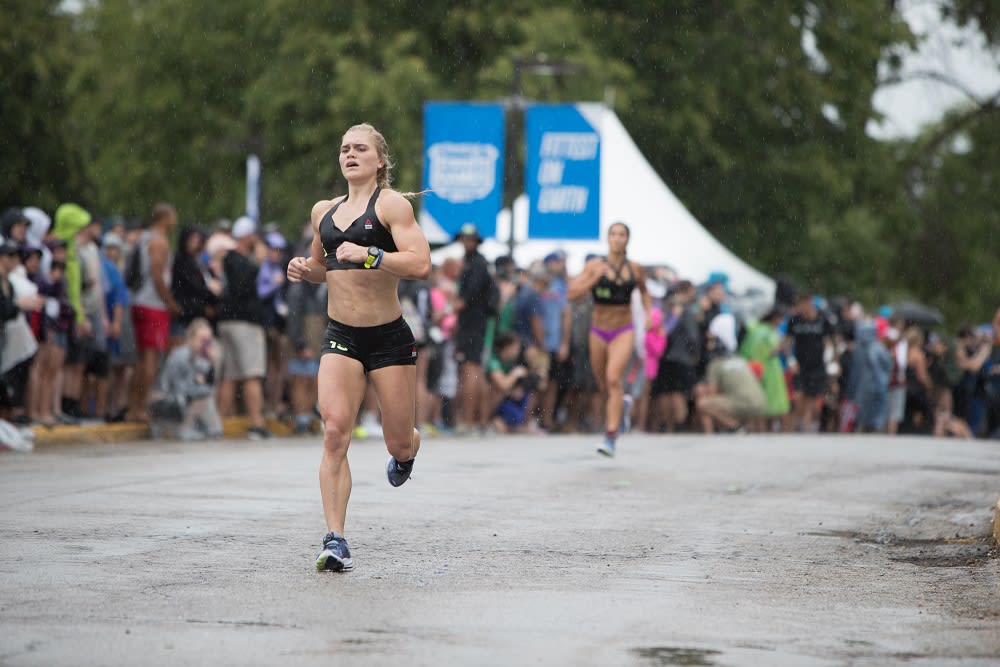 When you say 'f**k it' and just run ...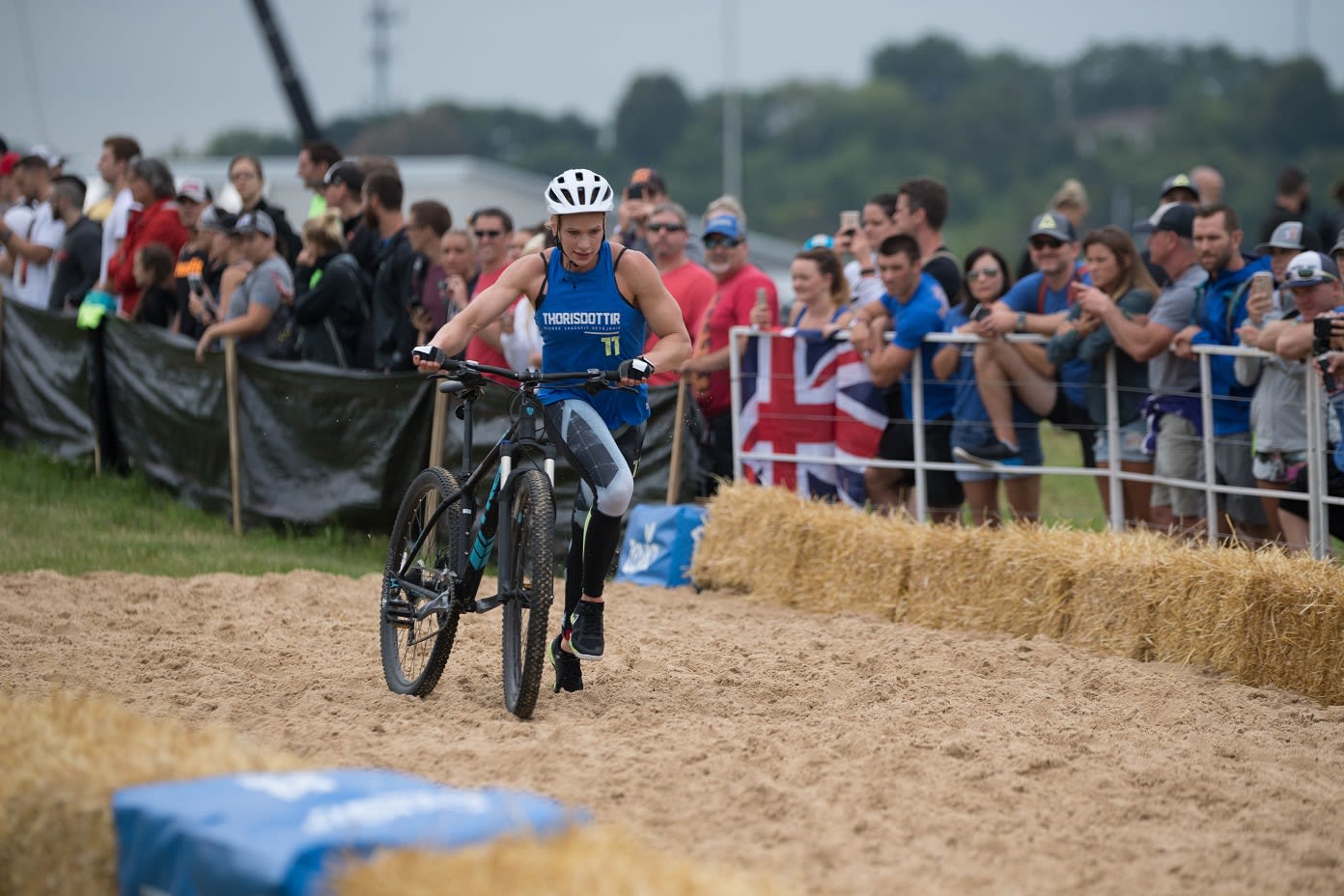 When there's a 50 percent chance of rain but 100 percent chance of pain ...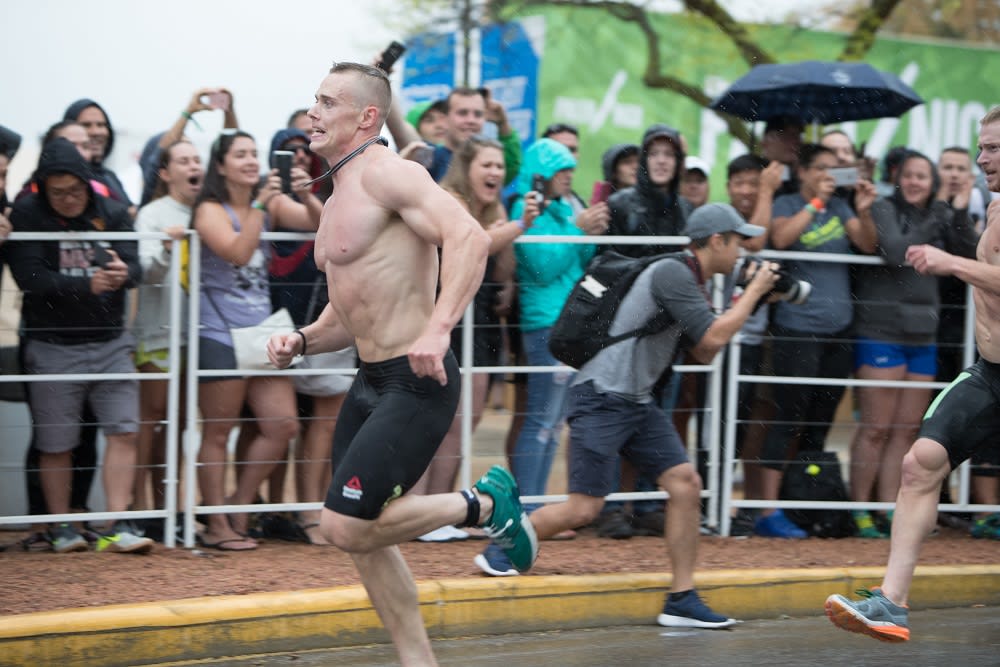 When you win, no one can rain on your parade ...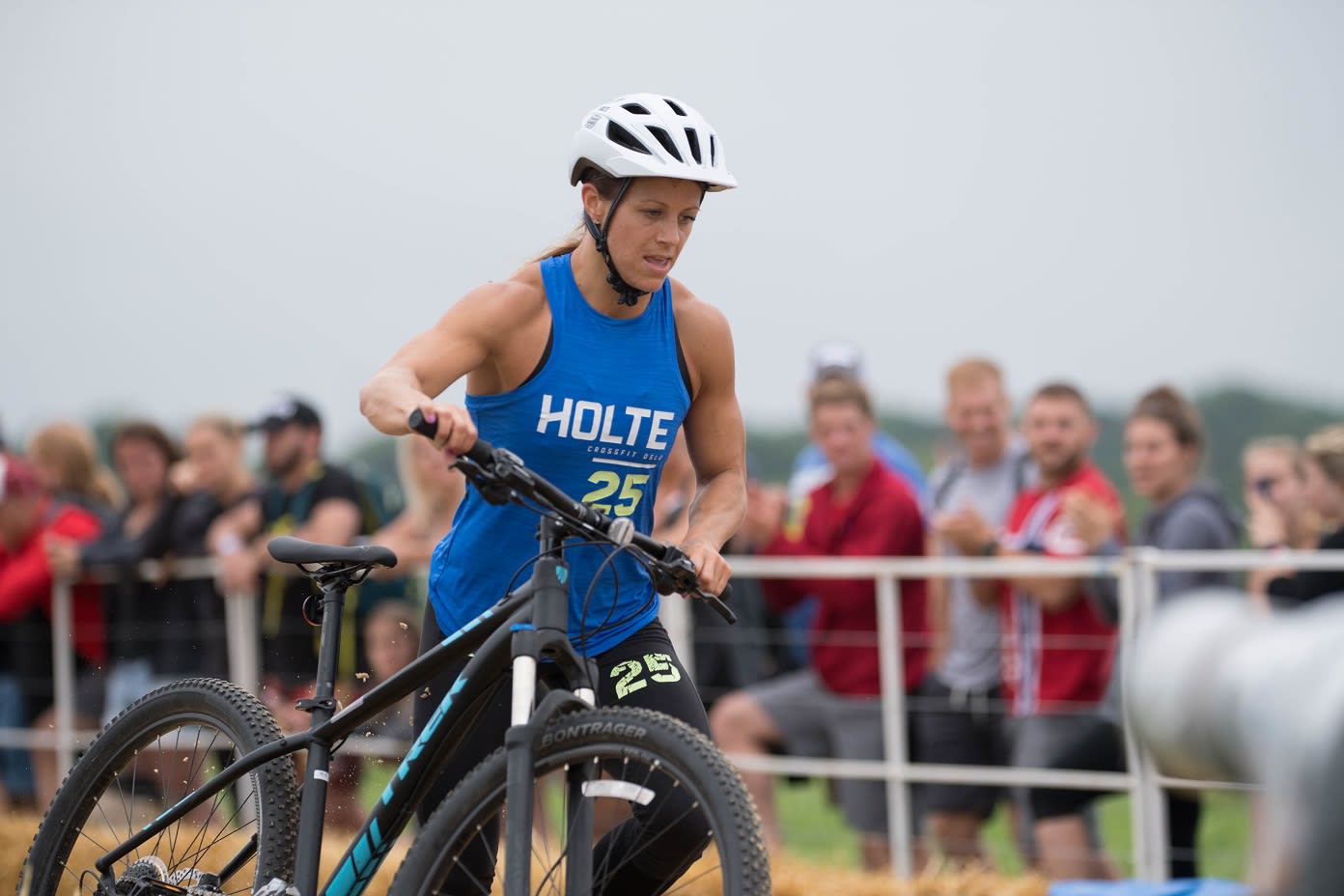 When you remember there are still another three days left ...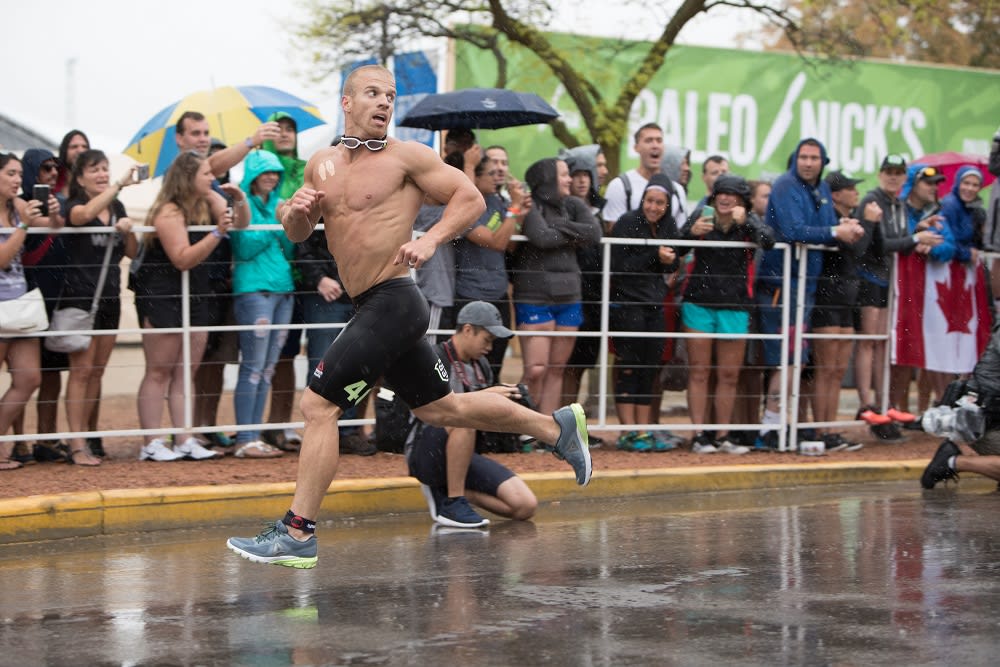 Stay up-to-date on the competition all week long by following @reebok and @crossfitgames.