Discover LA Art, One Mile at a Time
For runner and BlacklistLA founder Erik Valiente, an impromptu text message sent to a handful of friends in 2013 has grown into a citywide movement.
"The moment I decided to start the organization began with a decision to send a text to some friends and run to a mural on Melrose Boulevard," he says of the club's spontaneous creation.
"We live a very hectic and busy life, and murals are our modern day 'stop-and-smell the roses,'" he says. "We realize that as we're standing in front of the mural, we will never get the moment back, so we try our best to live in the moment and create a memory for ourselves."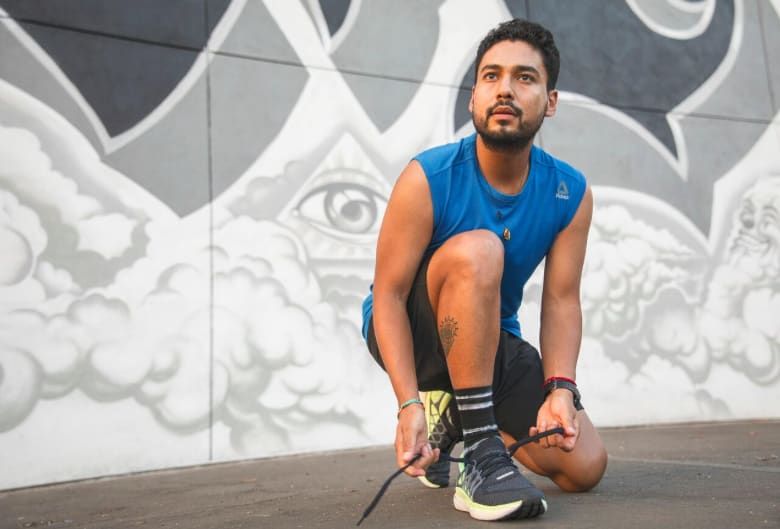 BlacklistLA , or "The List," for Los Angeles runners in the know, is a run club that offers far more than miles. The club hosts weekly runs where hundreds of runners gather to tour the city's best street art.
The movement started out small, but the passion for experiencing culture through running existed from the beginning.
"10-15 people showed up on the first night and the energy was electric," says Valiente.
"We arrived at the starting point, LACMA Urban Lights, and committed right there and then that no matter what, we would always run on Monday night to discover street art. The rest is history!"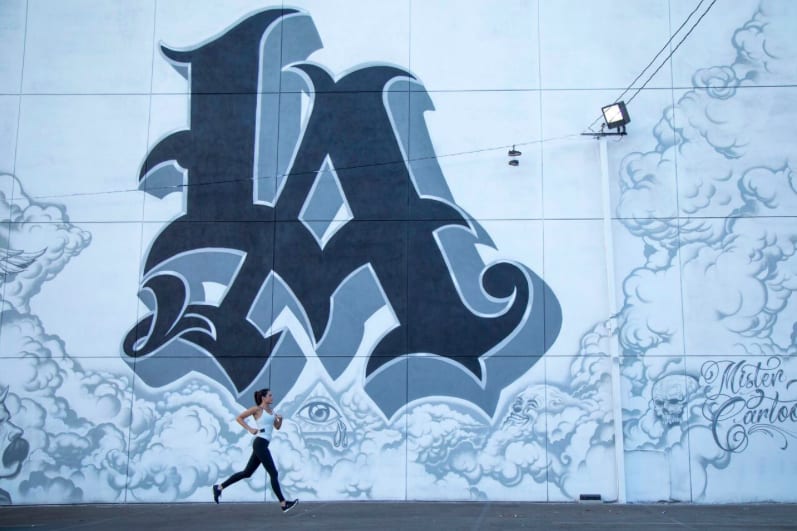 Four years later, nearly 500 runners show up every week to experience the unique perspective running has on local culture.
"With running you get to cover ground in a whole new unique way," says Valiente.
"You get to be at ground level with people at the bus stop, coffee shops, book stores, and kids walking home from school. You get to intersect different communities and cultures all on a three-mile run. You really don't engage with ordinary folk with other sports."
Los Angeles is known to be a sprawling, disparate city, but BlacklistLA offers a central community to the city's runners.
"The lack of community and exploration inspired me to create and lead BlacklistLA," he says.
"Before running, it felt like there were invisible barriers between communities, and I would just be stuck in my own bubble. Running allowed me to break free, meet new people, and create a community of like-minded individuals."
For Valiente, the members of BlacklistLA continue to be what inspires him.
"My favorite part is meeting people, hands down," he says. "The other cool part is seeing them crush their goals and begin to love the sport."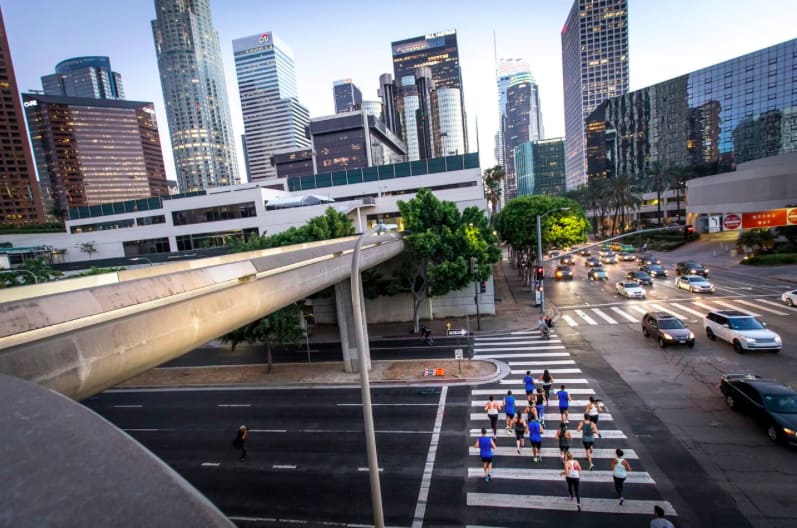 In addition to experiencing the city's art, Valiente and BlacklistLA are also committed to honoring the city's roots and increasing the city's foot traffic and public spaces.
"My dream is to grow our annual Happy Birthday L.A. 5K race, which celebrates our great city's birthday in September," he says. "We also bring hundreds of runners to parks and open spaces in L.A. to show the city and planners that people crave more places to live a healthy lifestyle."
Valiente believes in the power of running to create community because of its simplicity and accessibility.
"If you have the right attitude and pair of shoes, you can catch a run whenever and wherever." he says. "I always say if you have a heart and it's beating, then I'll see you next week!"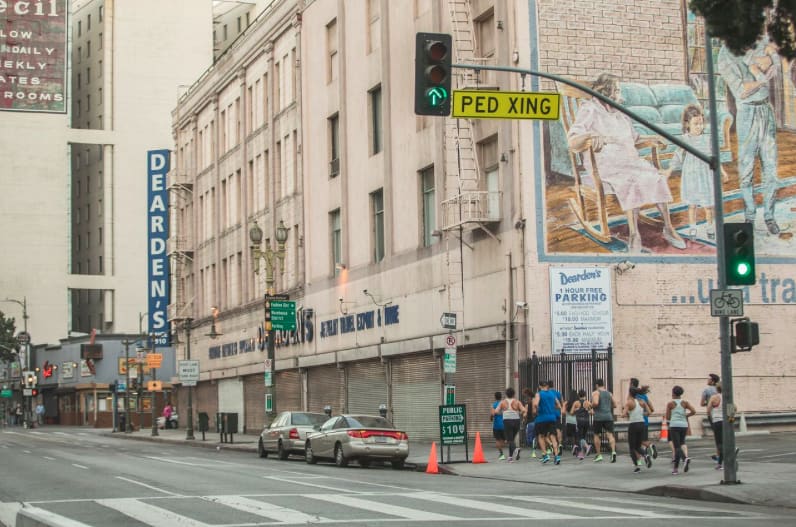 With just a pair of sneakers and a running route, Valiente is changing the city of Los Angeles.
"It's disruptive because you can positively change communities all over the world with our sport – running."
How does running contribute to your local community? Let us know by tweeting @Reebok!