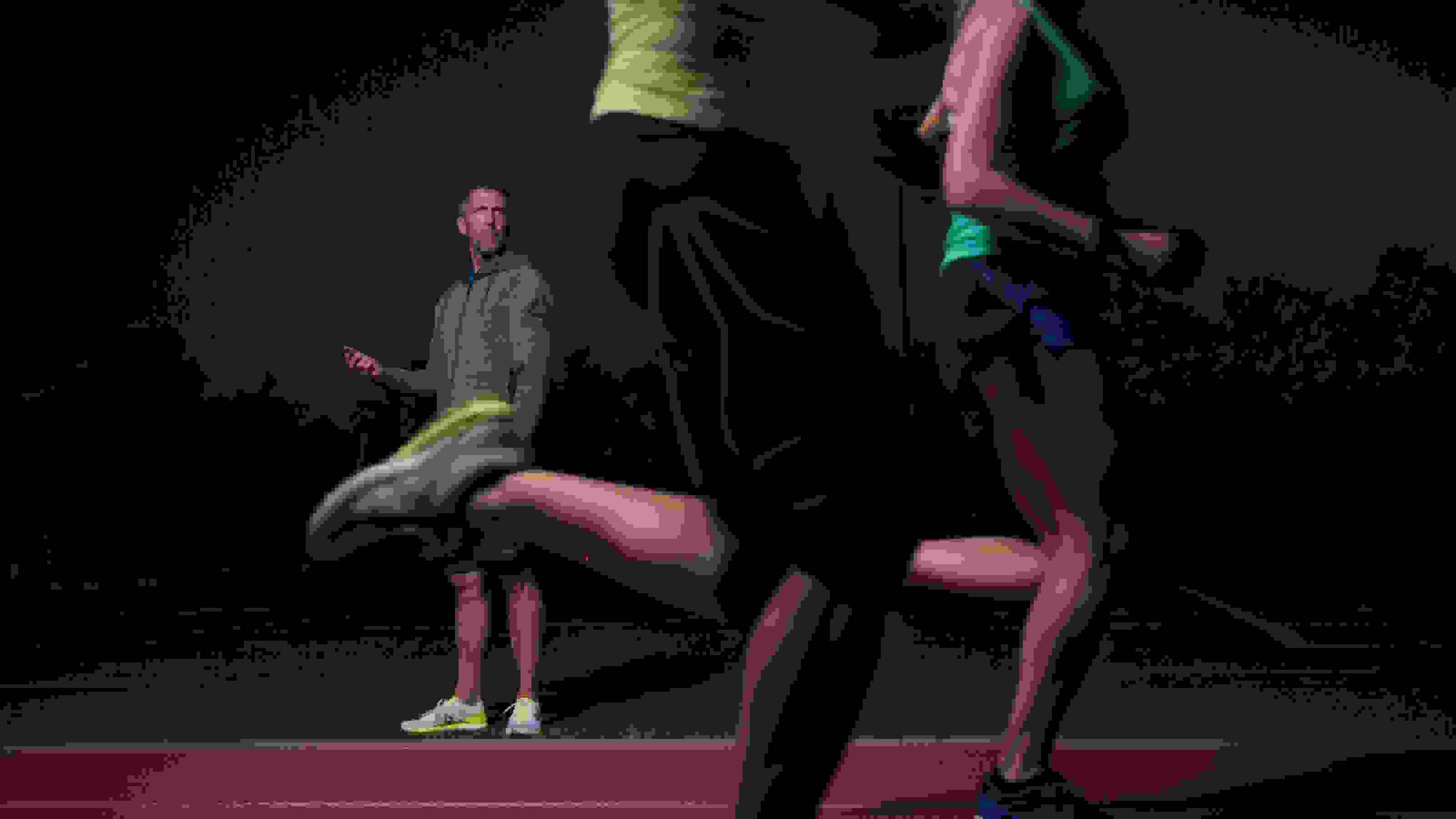 5 Reasons Why You Need a Running Coach
Major marathons are quickly approaching in Chicago and New York with nearly 100,000 runners preparing for to clock 26.2.
It's safe to say that many of you are prepping for race day using training guides you found online.
While there's no doubt those plans help get thousands of runners across the finish line, they don't provide you with all the benefits that in-person coaching does.
Whether it's with a run club or through one-on-one instruction, working with a coach might be just what your running routine needs to help you achieve your goals.
We spoke with blogger and avid runner Jennifer Kyle and running coach Chris Hinshaw to uncover the aspects of your training that could be affected by coach will elevate your running game to the next level.
Hinshaw recently coached Kyle and a group of runners in a track workout, and the two got real about the top reasons you should work with a coach.
1. They help you set goals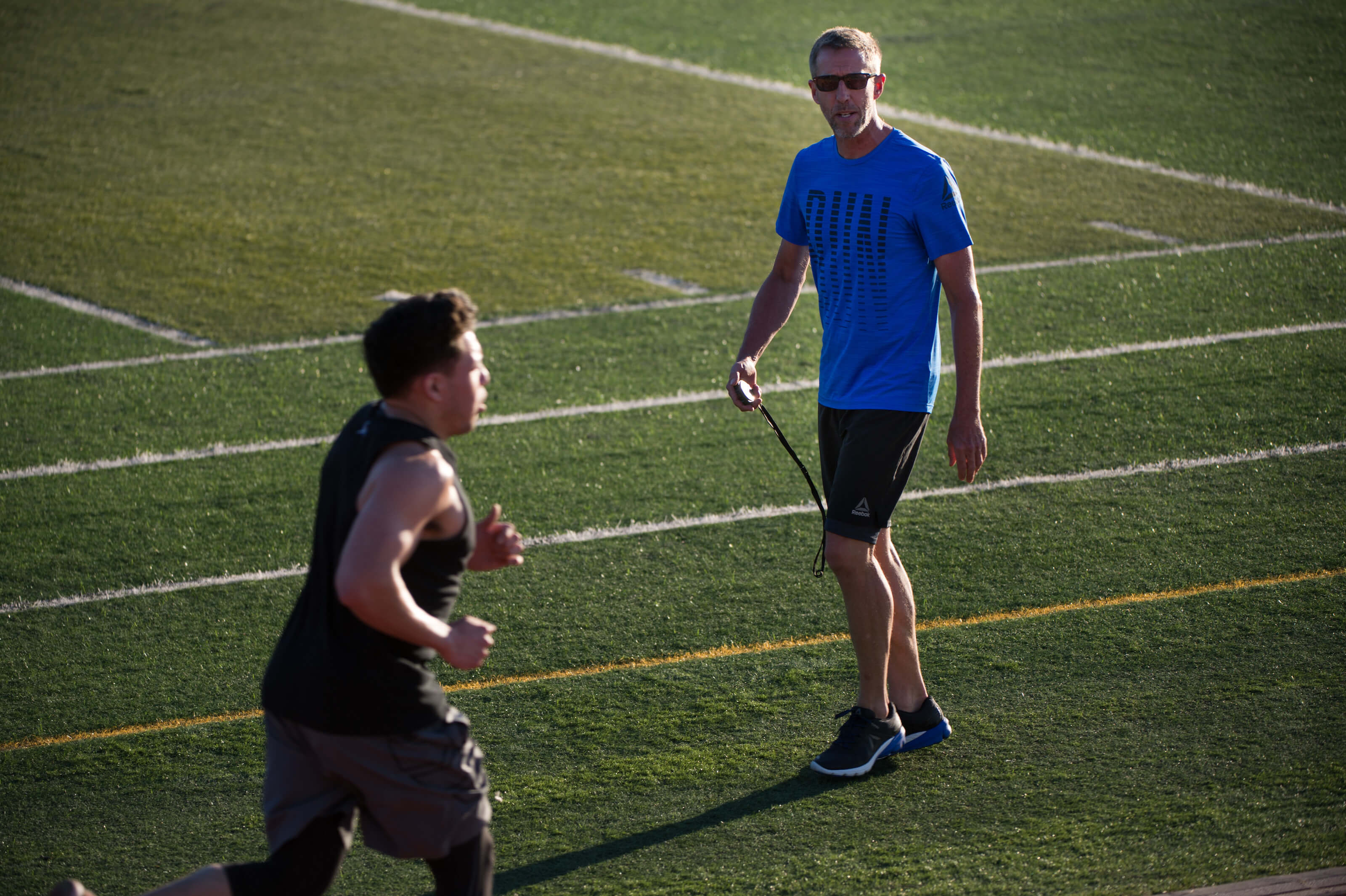 Whether it's finishing a new race or achieving a PR, having a goal can help you get out the door everyday.
"I love having a coach because they are someone who can give you the tools to break your big, audacious goals into smaller, bite sized pieces," says Kyle.
A four-time marathoner, Kyle knows the value of breaking a big goal into more manageable parts. With a coach developing workouts and setting milestones, suddenly those 26.2 miles become a lot less daunting.
2. They improve your efficiency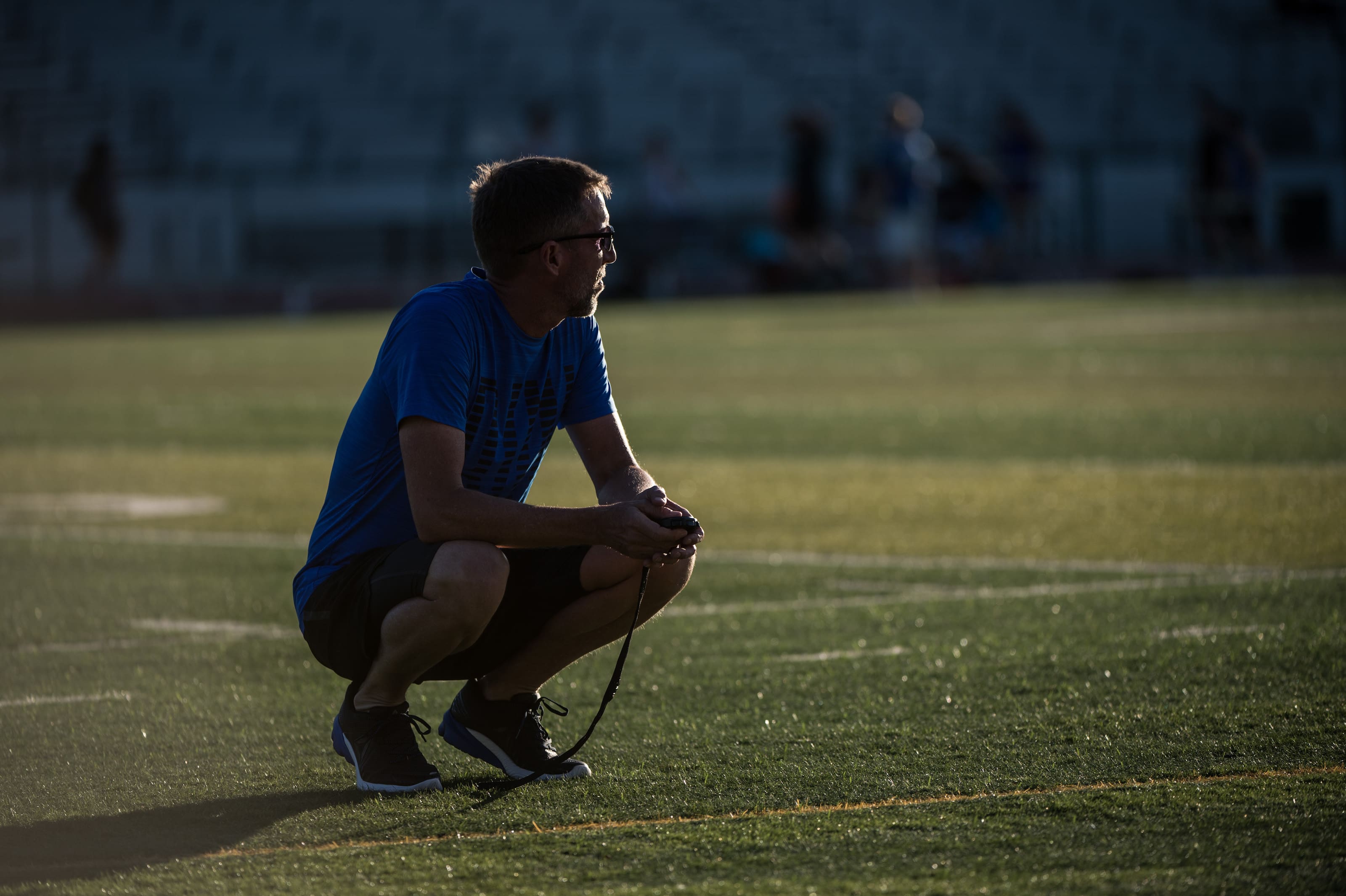 As amateur runners, it's easy to knock out a few miles, but it's harder to know if what we're doing is actually effective.
That's where the coach comes in.
Whether it's increasing your intensity or distance, a coach can help you find the best way to maximize your workout based on your goals.
"A running coach can help you find the highest value of your time," says Hinshaw.
"An amateur isn't certain of the targeted stimulus that most efficiently and effectively creates and maximizes adaptation. Do you need more endurance and volume, or do you need more speed and power? What amounts of those do you need to maximize your time? A coach helps you figure that out."
3. They keep you healthy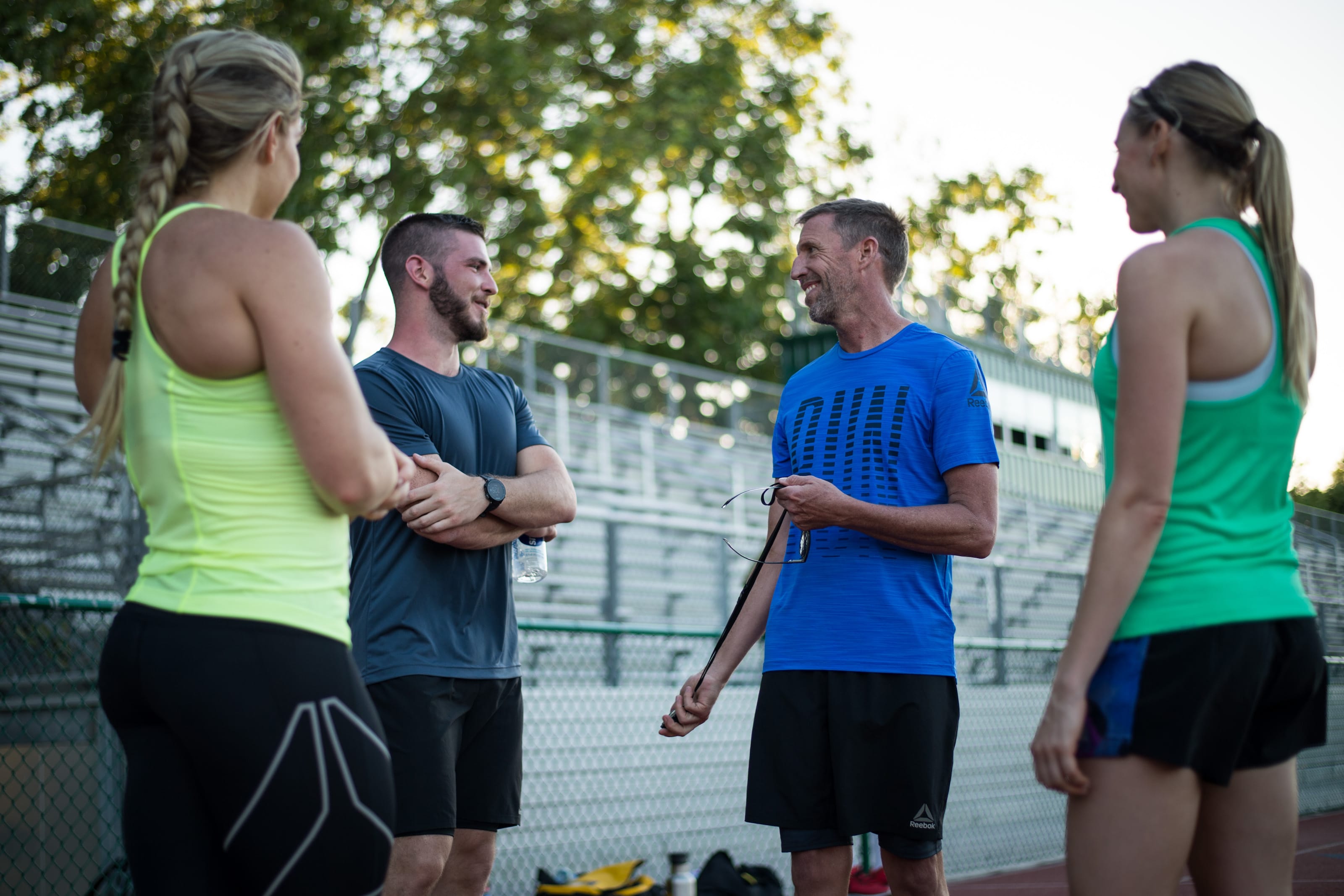 There's nothing worse than an injury derailing your training, and sometimes learning proper form is just the fix you need to minimize the chance of injury.
"People don't recognize that running is a skill that needs to be learned," says Hinshaw. "There are right ways and wrong ways to run, and safety is the number one thing I look at first."
Most of us have been running our whole lives without ever being taught how. A coach can help improve your mechanics to make sure you're not threatening your health with improper form.
4. They add variety to your routine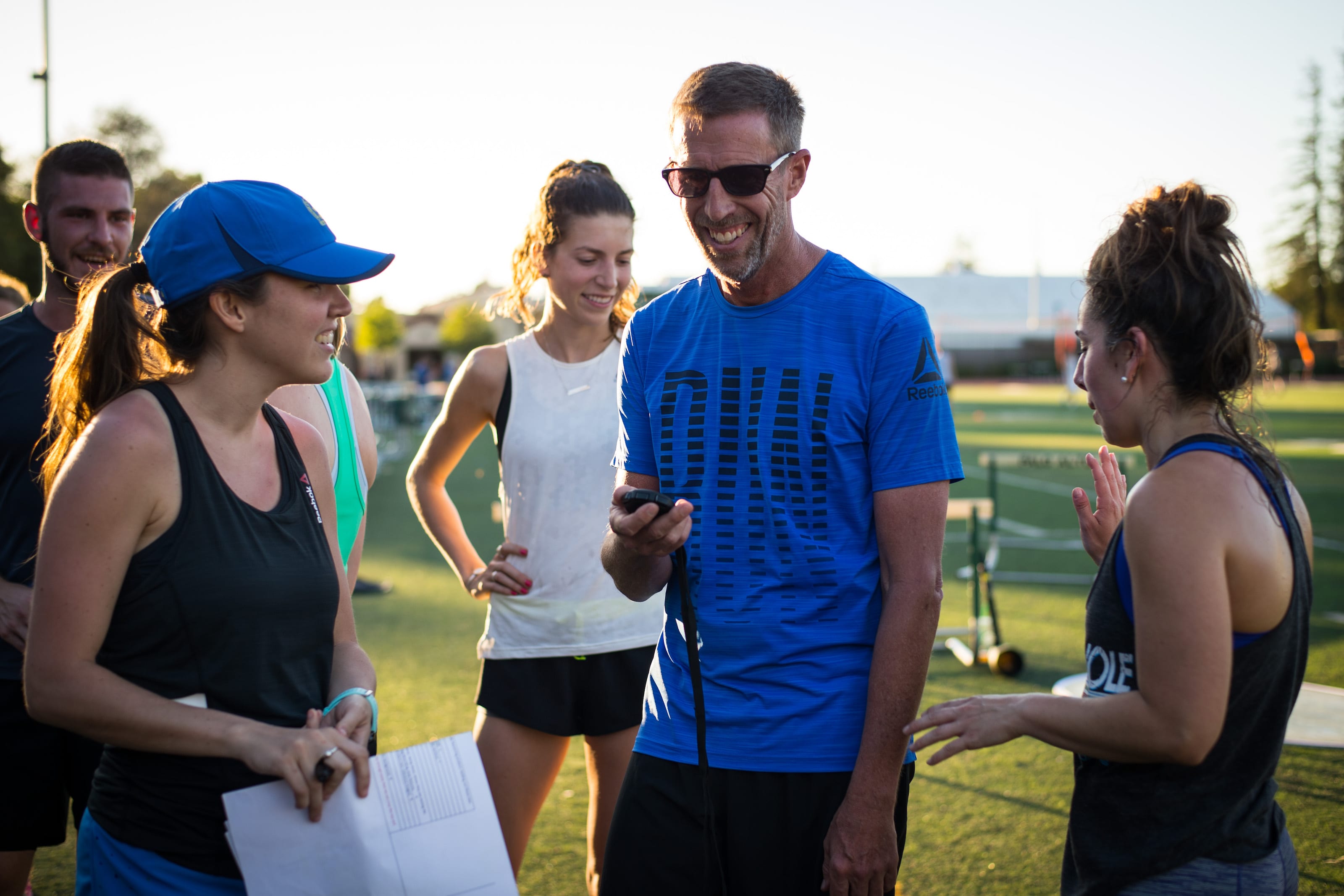 When you're devising your own workout everyday, it is all too easy to fall into a routine of the same warm-up, distance or speed. But doing so will stall your results and become stale over time.
"The biggest mistake people make is that they don't put variety into their own programming," says Hinshaw. "You must mix it up between the three main qualities of every workout: distance, intensity and recovery."
As a marathoner, Kyle spends more time working on distance rather than speed, so Hinshaw's speed workout offered a welcome change of pace.
"Track workouts are very beneficial to improve speed and can seem intimidating to even the most seasoned runner," says Kyle. "Having a coach to help you break down the pieces will make it more approachable."
5. They inspire confidence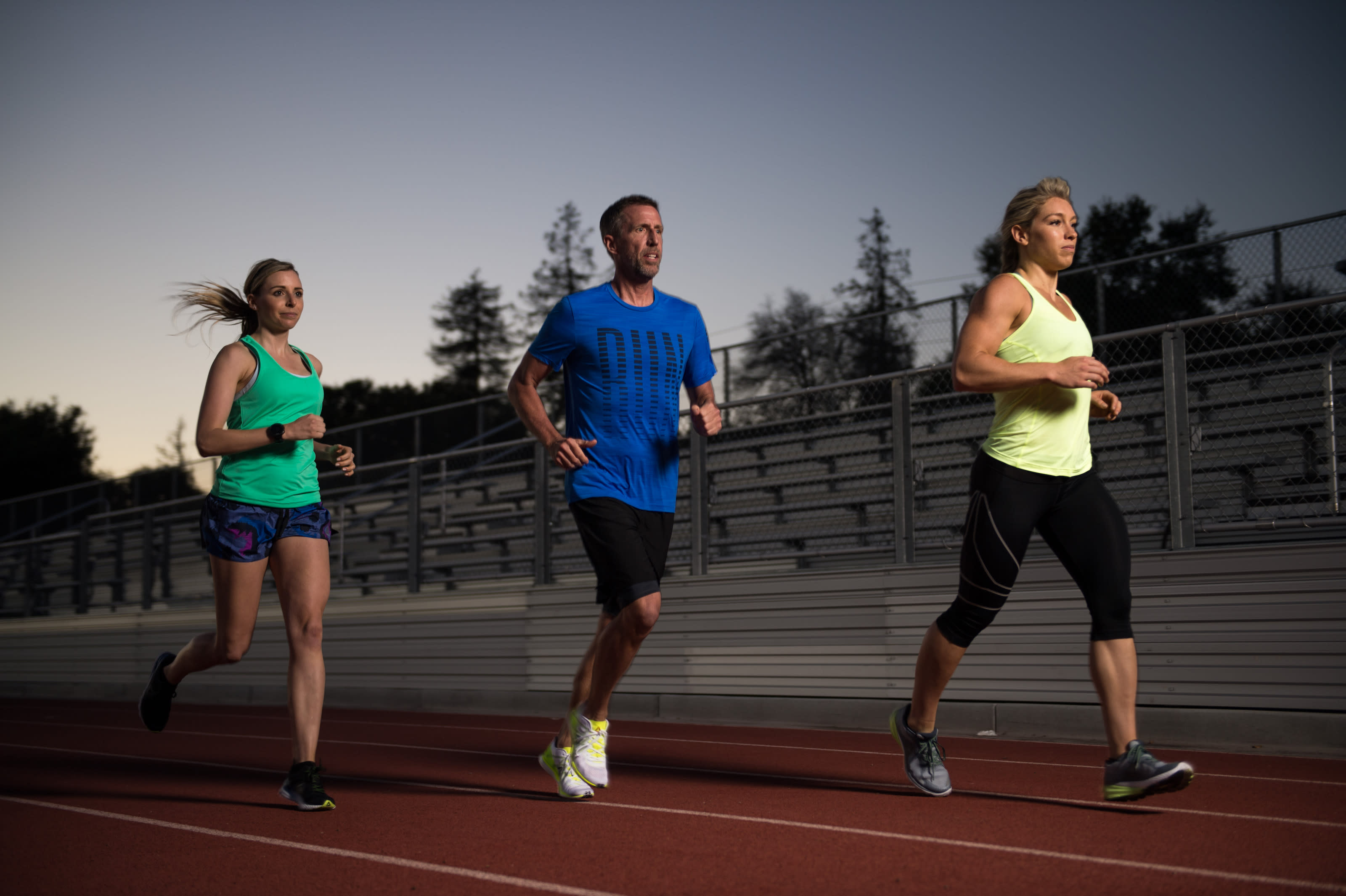 Whether it's with a run club or through individual instruction, a coach supports and encourages you through your good days and bad.
"I loved working out with a group because I think it pushes me in a different way than I would push myself," says Kyle. "I really liked that Hinshaw would move around to different spots on the track to encourage us when he knew we'd be hurting."
Hinshaw even believes that coaches make themselves obsolete when they inspire enough confidence in their athletes.
"A coach's job is to build your knowledge so ultimately that individual does not need you," says Hinshaw.
"What a coach should be doing is taking a vulnerable person and creating a confident person that is ready to be turned out on their own. It's all about knowledge and confidence."
How does a running coach help you achieve your goals? Let us know by tweeting @Reebok!