Nina Dobrev's Fall Style Picks
Fall has arrived! Get prepared for oversized sweaters, scarves, boots and all things pumpkin to take over the streets.
No more flip flops or tank tops, it's back to sneakers and all the Fall essentials. Not to mention the activities you can only do during the season.
Apple picking, anyone?
While you may have already started planning your seasonal style staples, we caught up with Reebok and Les Mills ambassador and actress Nina Dobrev, to check out her top trends and favorite activities for the season.
Dobrev is known for rocking the latest fashions, so when it comes to the Fall season and styling a good pair of kicks like the Reebok Classic Leather, she likes her sneakers to stand out from an outfit instead of matching.
"I like a solo statement," she says.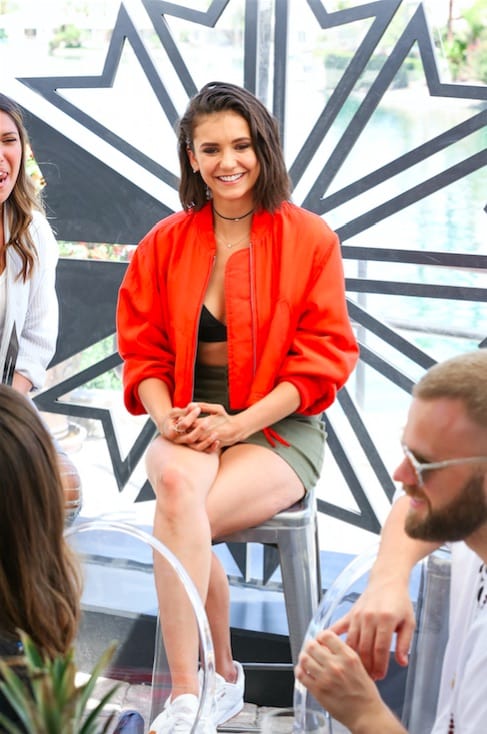 Since sneakers are a wardrobe staple for the season, you'll mostly see comfortable pieces in Dobrev's closet.
"I'll leave the suffering for other people, I prefer to be comfortable," she says.
But even if you've put the cute sandals away for the season, that's no excuse not to get a pedicure. Dobrev's pretty clear that both a pedi and a mani are important to keep up with … for everyone.
"I think it's necessary to do both and I'm talking about you too, guys," she says.
Known for spending quality time with her crew, Dobrev is always up for a good girls night.
"Girls night in; cooking, cocktails and lots of chatter," she says.
But if they do go out, a road trip is definitely on the list this season to check out the foliage.
"Fall road trip, love the leaves," she says.
And while many of us are all about the pumpkin flavors, Dobrev opts for apples over pumpkins any day.
"I don't like anything pumpkin-related except for Halloween," she says.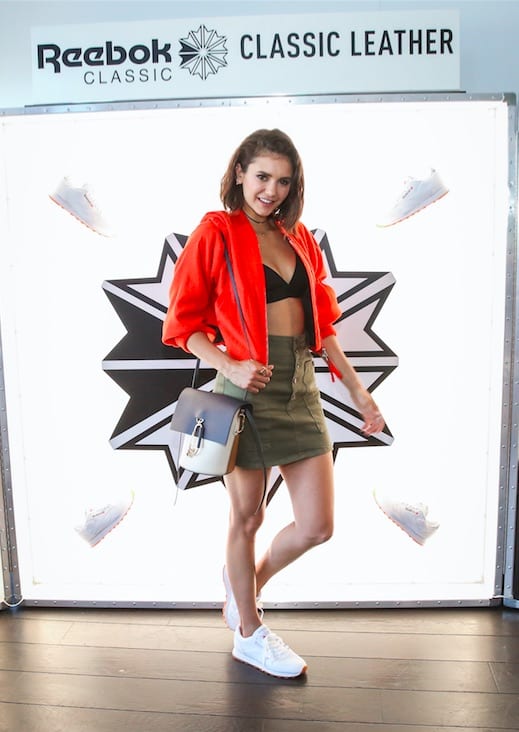 While Dobrev is out and about sipping apple cider and picking apples, you won't catch her too dolled up. Like most of us, Dobrev likes to keep things pretty casual with her look during the day.
"Make up for the day and then put a little something on for the night time look," she says.
As for what she might be wearing to go apple picking? Dobrev sticks to simple style staples telling us that leather jackets, flowy dresses and baseball hats are always great for the Fall season.
We picked a few more of our favorite answers from Dobrev below!
Reebok: Bushy Brows or Perfectly Plucked?
Dobrev: "I used to be perfectly plucked and then I got lazy, now I'm just embracing it."
Reebok: Loop & Swoop or Bunny Ears?
Dobrev: "I didn't even know it was called the 'loop and swoop,' but I'm definitely a loop and swooper."
Reebok:Workout class or solo session?
Dobrev: "Mix and match!"
What's your favorite Fall style? Tweet @ReebokWomen and let us know!