How to Cuff Your Pants: A Cheat Sheet
There's nothing like getting a fresh pair of kicks right out of the box. They're crisp, clean and just waiting to be worn.
Whether you're a sneakerhead or just looking to showcase your style, a focus on the footwear is a must.
Just ask sneakerhead Ollie Vida. We worked with Vida, to create a cheat sheet that shows you the best way to pull off this season's most essential look: cuffed hems and fresh Classic Leather shoes.
"It's the perfect way to showcase your sneakers," says Vida. "Who wants their new sleek kicks being swallowed up by humongous pant bottoms?"
We couldn't agree more. So Vida introduced us to five totally different ways to cuff and roll so you can make sure your sneakers never go unnoticed again.
The pants-cuffing trend allows you to set yourself apart.
"I love how people are getting creative with ways to cuff," he says.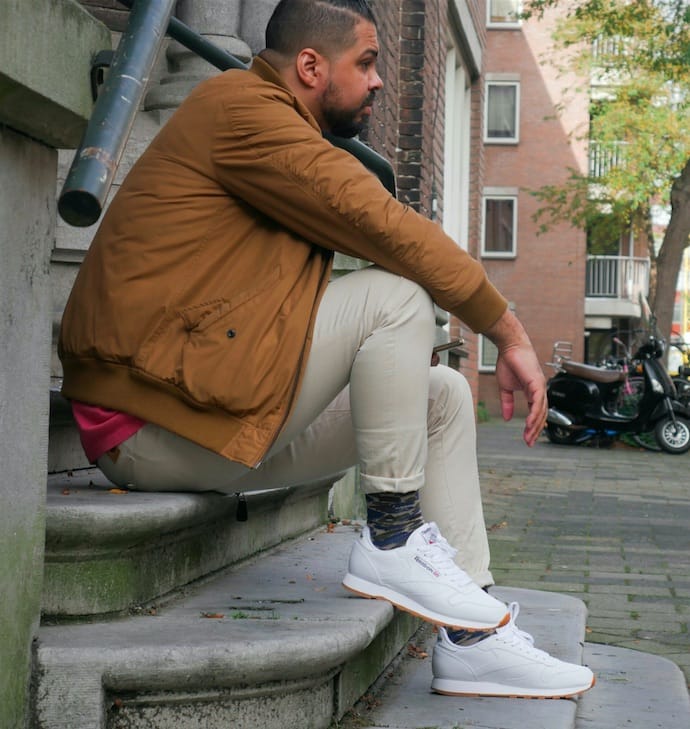 "It gives you many options to style your fit and really makes you able to diversify your personal style."
From limited releases to designer collaborations, those sneakers you waited months for and stood in line to get deserve to be the focal point of any outfit.
For Vida, the Reebok Classic Leather's clean lines and heritage is what makes him want to flip up his hems and show them off.
"Classic lines and design make the Classic Leather subtle yet flashy," says Vida.
"You can dress the kicks either up or down and even after all these decades it's a go-to shoe for sneakerheads, fashionistas or just people who want to wear classic footwear."
Gone are the days where your clean and barely worn sneakers hide under ripped jeans or ill-fitting khakis. The time is now to learn the rules of cuffing.
Check out Vida's cheat sheet!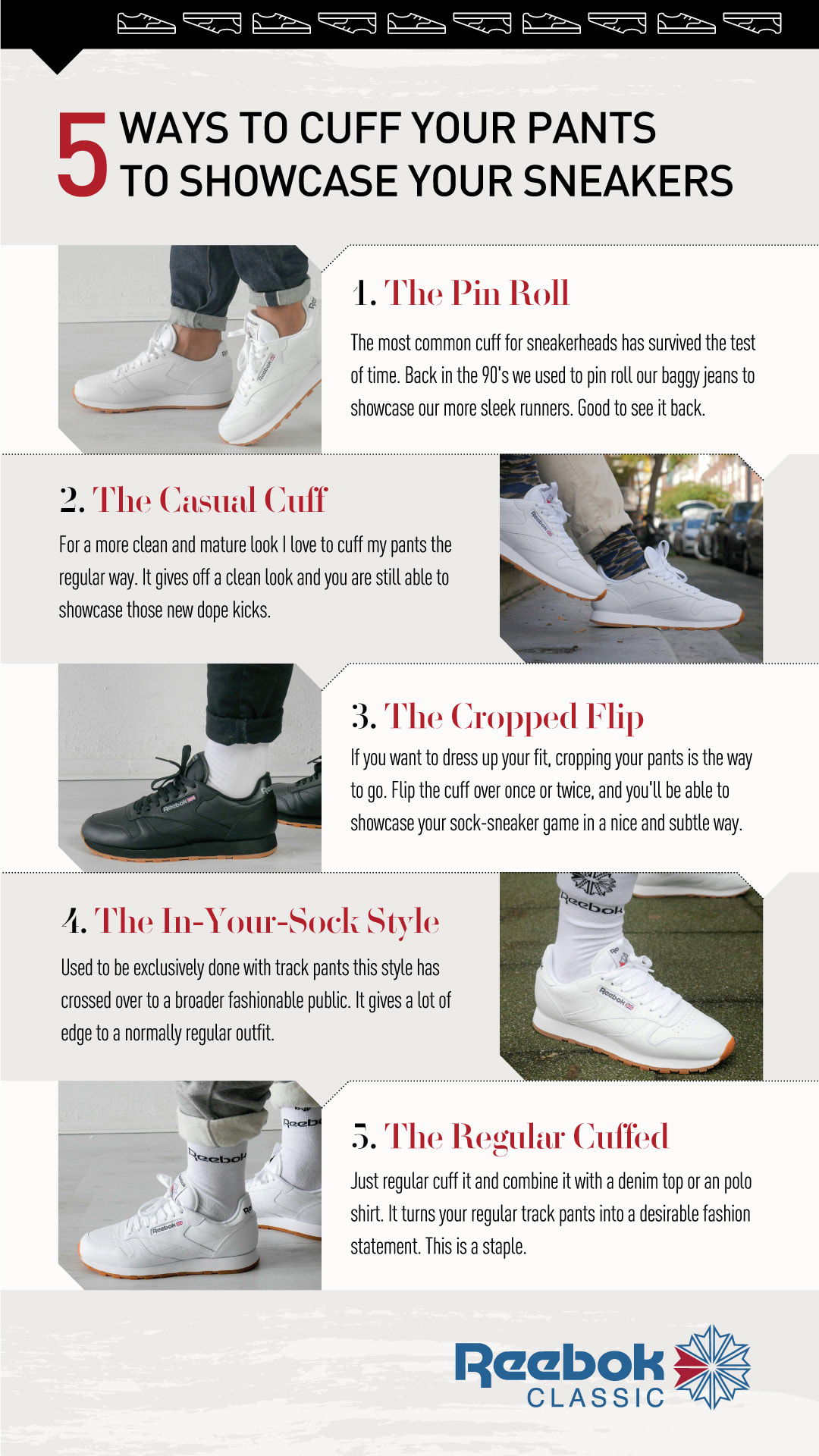 Are you using the cheat sheet to keep your sneaker game on point? Tweet @ReebokClassics and show us using #ClassicLeather!