Runners Burn the Midnight Oil
Two years ago, Greg Drach was looking for an escape from the gym. He invited a few friends to join him on a run. Late at night. Burpees were required. Even a plank or two.
Then they invited more friends and friends of friends. There were more miles and more burpees. Now, the group they coined Midnight Runners is one of the largest urban running collectives in Europe.
Today, Midnight Runners are making a sprint across the pond to the running capital of the United States—Boston, with a hosted run through the city -- just Greg and 500 of his new Bostonian friends. Reebok is running right alongside them, debuting this week their partnership with Midnight Runners, which further strengthens Reebok's connection with the worldwide running community.
Thousands of miles later, Drach is still in awe of the Midnight Runners massive appeal, "When we led our first run through London back in 2015, we never imagined that we'd be expanding our running community over to Boston and beyond." Reebok quickly caught wind of the group's expansion and passion for running, and is excited to announce their partnership with the group. In fact, the Midnight Runners has already launched in Berlin and has set its sights on 10 other cities around the world including New York, Los Angeles, Barcelona, and Paris.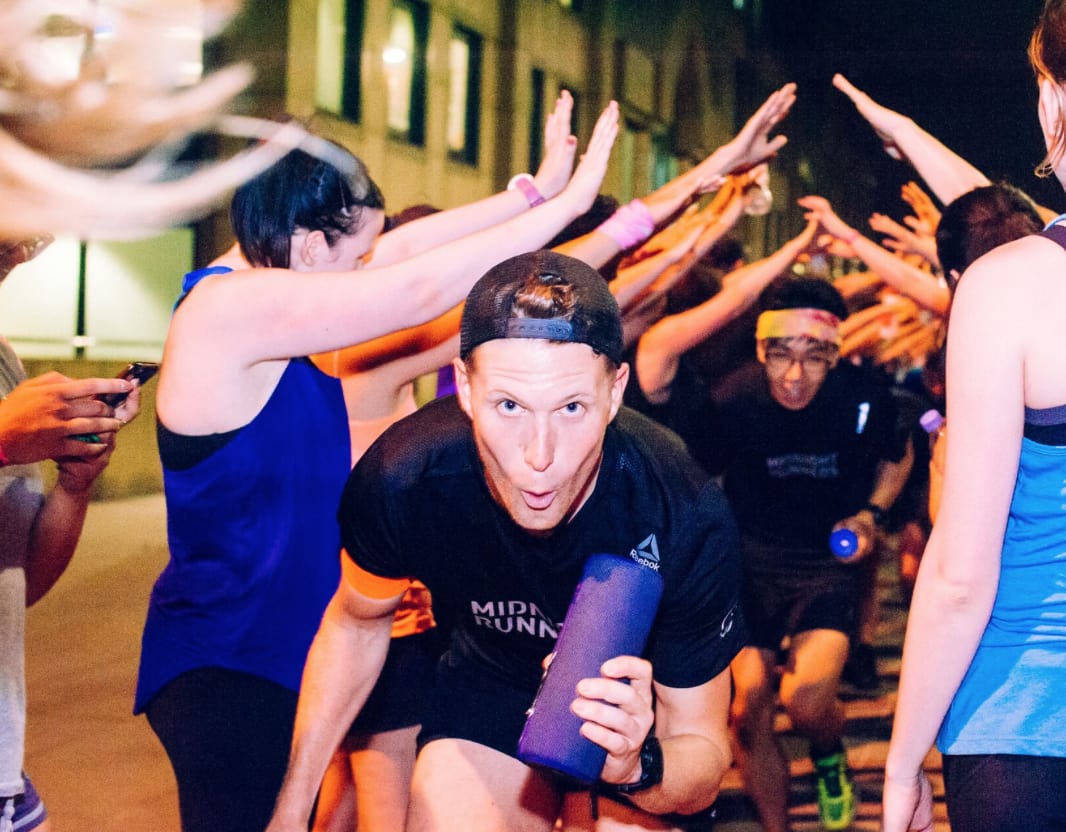 While others are winding down from a long day in the office, the Midnight Runners group, typically 200 or more on any given week, are gearing up for their run. Despite their name, the Midnight Runners don't actually run at midnight (so yes, you can still work out and get your much needed zzz's). But the group does run after dusk, giving participants the unique opportunity to run through each city lit only by the stars and streetlights.
The typical Midnight Runners route consists of a 10k, but participants don't sprint to the finish and call it quits. The crew makes multiple pit stops along the run to get your heart pumping with bodyweight exercises. "Burpees and push-ups may sound intimidating, but you'll have a motivating group to keep you going through it all," said Drach. And, no one gets left behind. If you're at the front of the pack, you'll power through more exercises until the rest of the group catches up.
Leave behind your headphones when you're with the Midnight Runners. "Our crew brings the music to you," added Drach. With massive speakers strapped to their back, a couple of Midnight Runners blast music during the run, motivating and uniting the crowds that come together to sweat under the stars.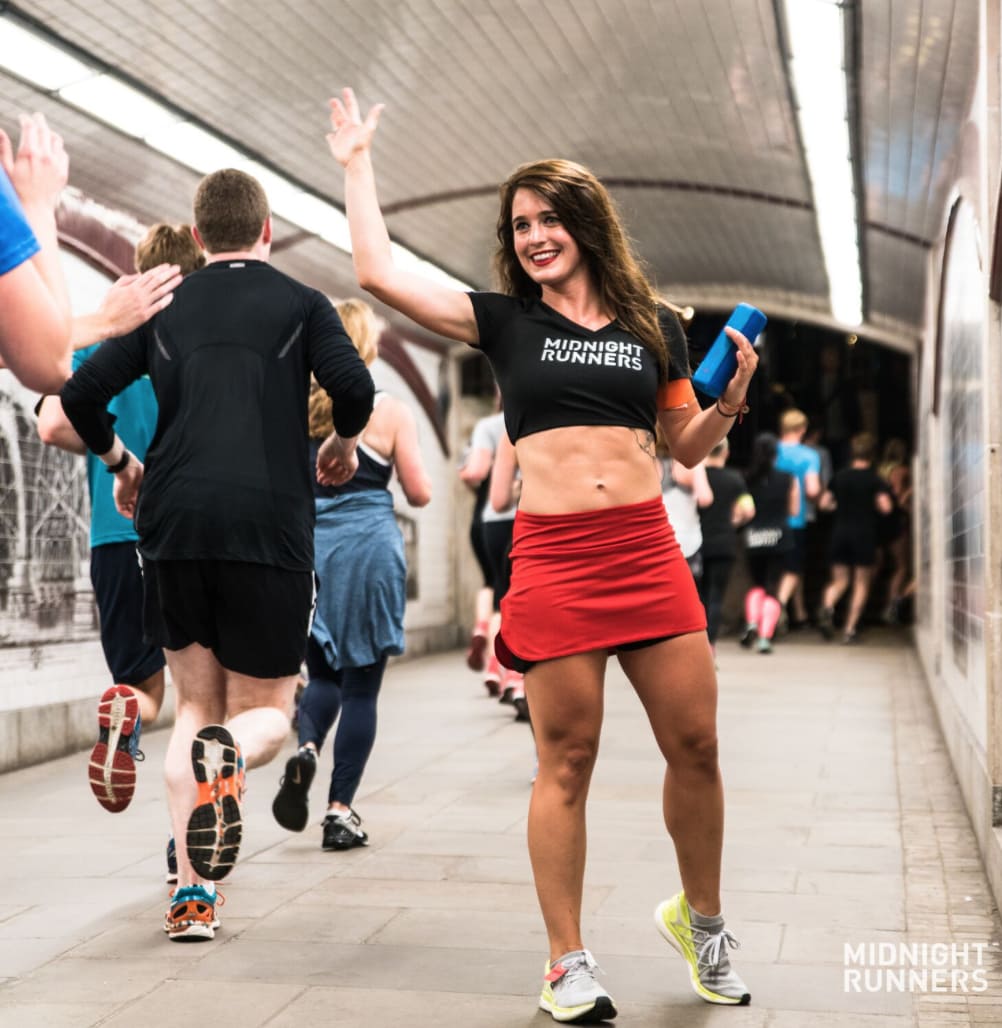 Once the group has completed their 6.2 miles, runners shift gears. "We run hard, and we party harder," says Drach. In all their sweat and glory, Midnight Runners head to a local bar for the post-race party.
The community doesn't stop there. Midnight Runners also host training runs and themed boot-camp runs that take costumes and dancing to a whole new level.
"We believe our city is our playground," added Drach. "And, it's so much more fun to play with friends." Now powered by Reebok, Midnight Runners are lighting it up in cities across the globe.
Are you a Midnight Runner already? Are you ready to try the experience for yourself? Tweet @Reebok and tell us what city we should head to next!