How To Have The Most Fun You've Ever Had Running
There are a lot of things to enjoy about running—the freedom, the challenge, and the endorphins, just to start.
But even if you love running, many runs in your weekly routine aren't exactly fun. Sure, they're good for you and they're a nice way to spend your time, but are they most-fun-you've-ever-had-parties? Not usually. Unless Midnight Runners is involved.
Born in London and keeping its American roots in Boston, Midnight Runners is a grassroots fitness movement aimed at interacting with the city you're in by moonlight and streetlight, being active, and fostering a community of likeminded people of all ages and backgrounds. Why? Because according to cofounder Greg Drach, you can actually make running more fun when you do it with other people. "The power of the community is real, and the energy of running in a group is contagious," he says.
The power of the community is real, and the energy of running in a group is contagious.
After dark, the group gathers to put in some miles—it varies depending on the run!—and you could be running alongside a lawyer who does Ultras on the weekends, or an undergrad who is just picking up a jogging habit. That's the beauty of Midnight Runners: you never know who you'll meet!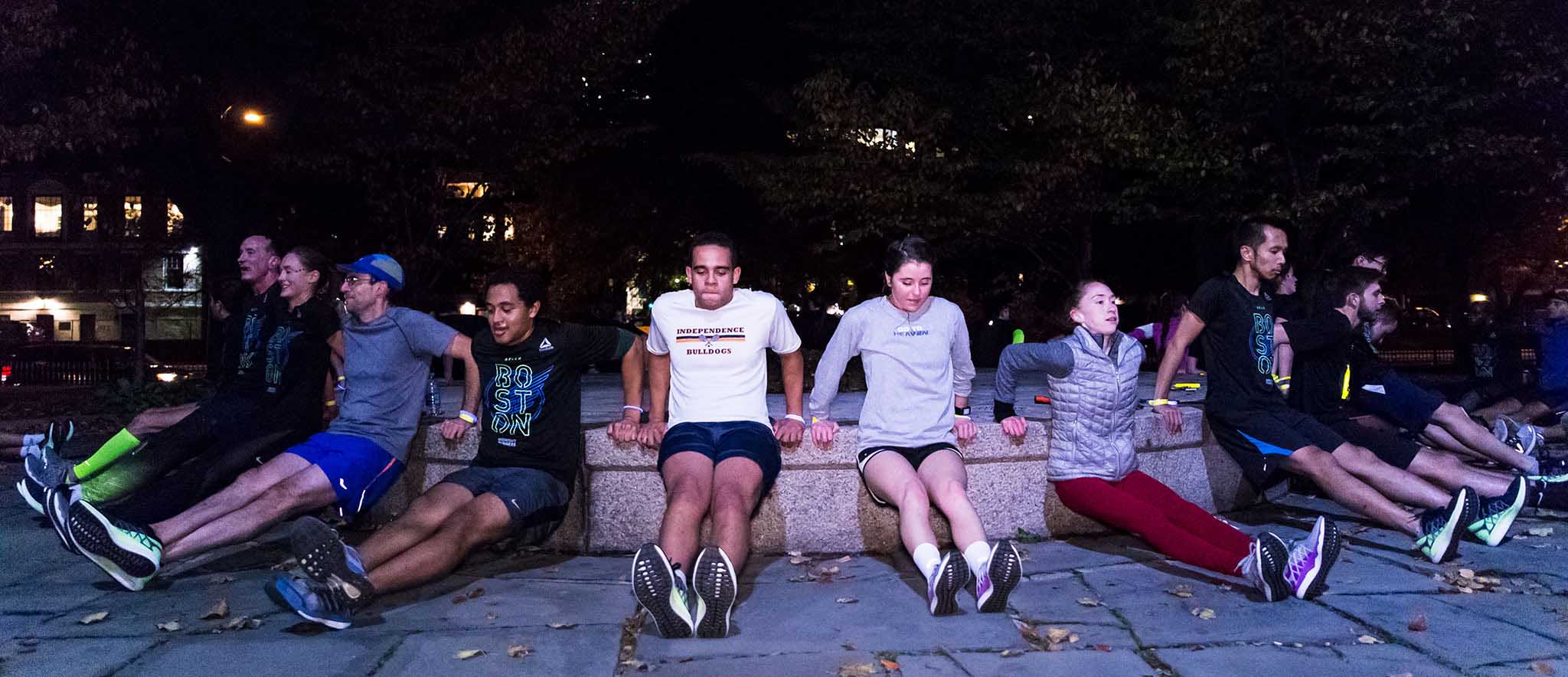 In Boston, there are two weekly runs and one monthly run, and they all happen to be 100% free. The only thing you have to do is sign up before all the spots get filled, and you're in.
There are three different ways to be a Midnight Runner. The first Is at the weekly 10k Music Boot Camp Run, which leaves Scholars Bar every Tuesday night at 7pm sharp. Runners listen to incredible playlists while running a 10k, making five stops along the way for bodyweight exercises. No matter how fast you are, there are runners going your speed, with paces varying from 6:30 per mile to 9:30 per mile.
On Sunday morning at 10am, Midnight Runners meets for a long run, clocking 15k-30k in a social-style run and gathering for lunch afterwards. Then there are the namesake Midnight Runs, which take place one Friday or Saturday night a month, beginning at 8pm.
Part of the pulse of Midnight Runners is the music—the playlist varies monthly, but volunteers carry large speakers throughout the miles and blast a great mix of current songs. And yes, you're encouraged to belt out the words if you know them: the hope is that the music will unify the crowd to chat and create more of a community than you'd feel if you were running solo, blocking out the world with headphones.
Along with London and Boston, Midnight Runners has runs in Berlin and Barcelona, and no matter the location, every run has a few things in common (besides great music and sweat, that is).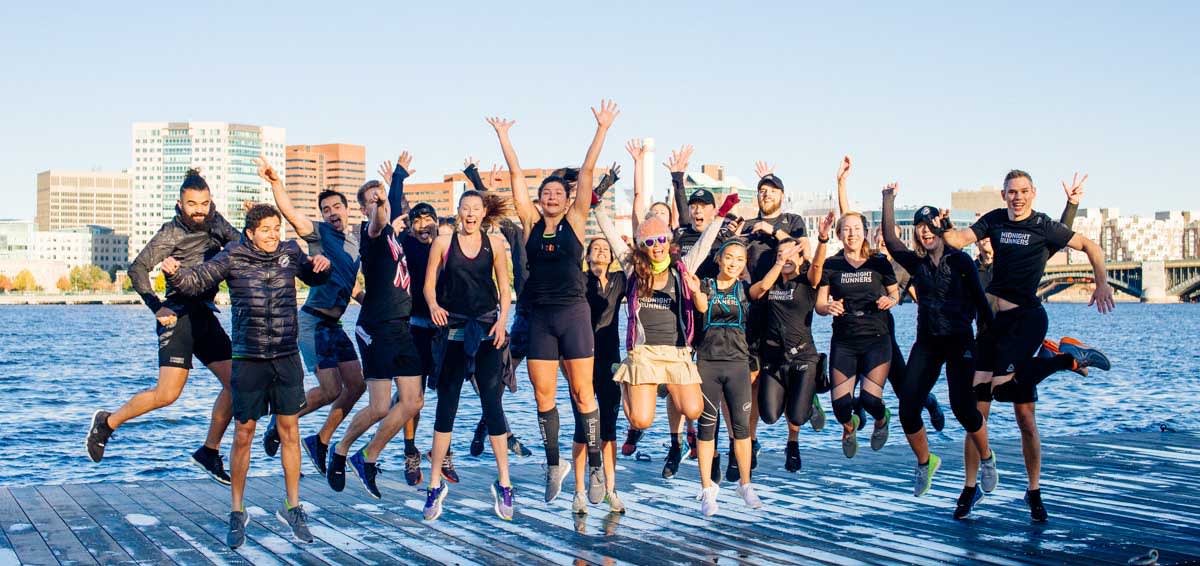 They're all run by volunteers who have full time jobs but are committed to keeping running be inclusive and fun. Every sweaty run is also followed by a happy hour, lunch, or dance party, depending on the time of the run, which helps foster the social atmosphere of a Midnight Runners event.
The bottom line is that you could slog through your daily miles alone and unsupported, but why would you when you could have your playlist and route figured out by the best of the best? Plus, you'll have the companionship of likeminded people who live in your town, and that can be pretty inspiring when it comes down to it.
Are you a Midnight Runner already? Are you ready to try the experience for yourself? Tweet @Reebok and tell us what city we should head to next!