Gear Up for the CrossFit Open in Style
While it feels like just yesterday that we were watching Tia-Clair Toomey be crowned the Fittest Woman on Earth, for the 380,000 of us who competed in the Open instead of the Games, the pinnacle moment of our CrossFit season is already here.
The 2018 Reebok CrossFit Games Open kicks off on Thursday, February 22, and will have us box-jumping, snatching and handstand walking (Dave Castro, can you confirm?) through the end of March.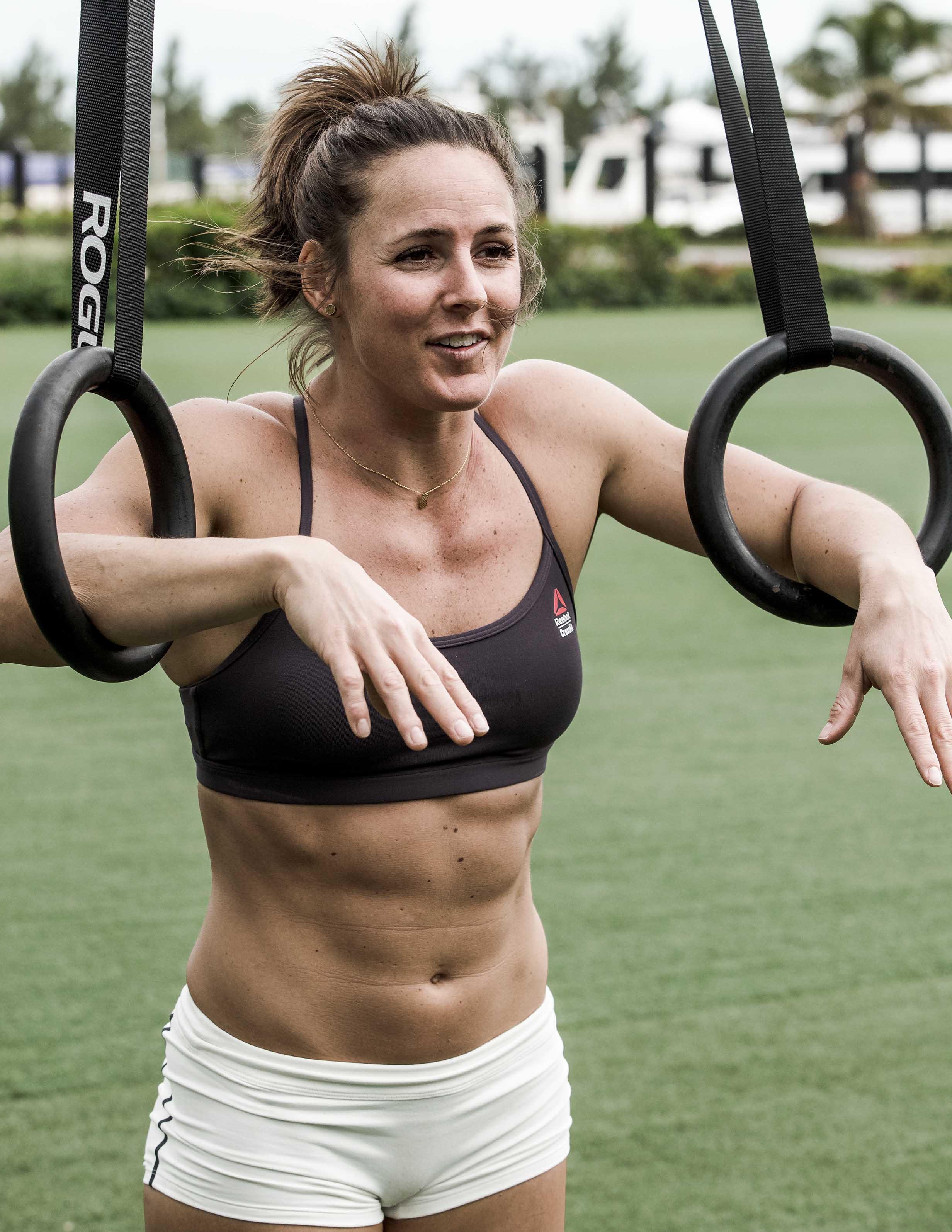 "The Open is the most exciting time for the CrossFit community! For many of us, this is the one competition we'll do all year, so it's a really big deal," says perennial CrossFit Games athlete Stacie Tovar.
She speaks from experience: Tovar retired from elite competition after last summer's Games, making the Open the sole competition she'll participate in this season.
"This is your chance to show off all the hard work you've put in over the last year. Just because you aren't the best athlete at your gym doesn't mean you can't show that the Open is important to you," she continues.
One way to do that: Prepare yourself with the right gear.
"I've always been a believer that I perform my best when I feel my best. That feeling can come from wearing my favorite shorts, treating myself to a new pair of shoes, or just surrounding myself with my favorite people."
I've always been a believer that I perform my best when I feel my best.
For those who are also looking for a little pre-competition pick-me-up, meet the official CrossFit Open collection.
The collection encompasses all the gear a CrossFitter could possibly need to make it through these to-be-determined workouts. So while you may not be confident in your ability to understand Castro's hints about what's to come physically, you can be sure you're dressed perfectly for any possible outcome.
If history is any indication (and it usually is), we're sure to see variety of movements in the Open workouts. As the only shoe on the market designed specifically for CrossFit, the Nano was created to handle the full array of lifts, gymnastics skills and bodyweight movements that CrossFit is known for. If you're investing in a single pair of shoes that can be worn for all five Open workouts (and the class WODs you do in between), the Reebok CrossFit Nano 8 Flexweave is the way to go.
Yes, the Nano 8 is all-encompassing, but if the prescribed barbell load is feeling heavy, you may want to have another option in your bag. Enter: the Legacy Lifter, which is built with an optimal heel-to-toe ratio for squat technique. After all, it wouldn't be the first time a one-rep max lift is programmed in the Open.
If this year's Open programming is anything like years past, the competition will take a toll on your body. Accessories like wrist wraps, knee sleeves and tape will help your body move and feel stronger as the weeks pass. It certainly cannot hurt to have these nearby when hands start ripping and legs start bruising.
When you go watch a big sporting event, you buy the commemorative t-shirt. So wouldn't you buy a shirt for the sporting event you're competing in? Limited edition Open graphic tees and tanks are back by popular demand, and this year you can also personalize the tees with your name, lucky number or affiliate box. Buy one ahead of the competition to hold yourself accountable to actually show up to the gym, or reward yourself for a job well done come the conclusion of 18.5.
Shop the complete Open collection here. It's also not too late to register. Sign up here, and then tweet @Reebok and @CrossFitGames to let us know you're #InTheOpen.