3 Super Stylish Ways to Wear Leggings On a Date
Heading out on a date—whether for Valentine's Day, or any other night—can have you pulling out all the stops so that you look, and more importantly, feel your best.
And if you're anything like us, you feel your best in your favorite leggings. According to a recent survey from dating site Zoosk, more than half of all people find it attractive when their date wears workout clothes.
Goodbye, uncomfortable pieces, and hello, black leggings!

Thanks to all of the great Lux Legging options, you can still express your personal style and dress for any occasion while doing so. Here, we've had stylist Jasmine Snow create three date night options that'll take you anywhere.

And now that we've taken all of the guess work out of what you're going to wear on date night, you can spend your time squeezing in a workout before you meet up. You're welcome!

What to wear …. bowling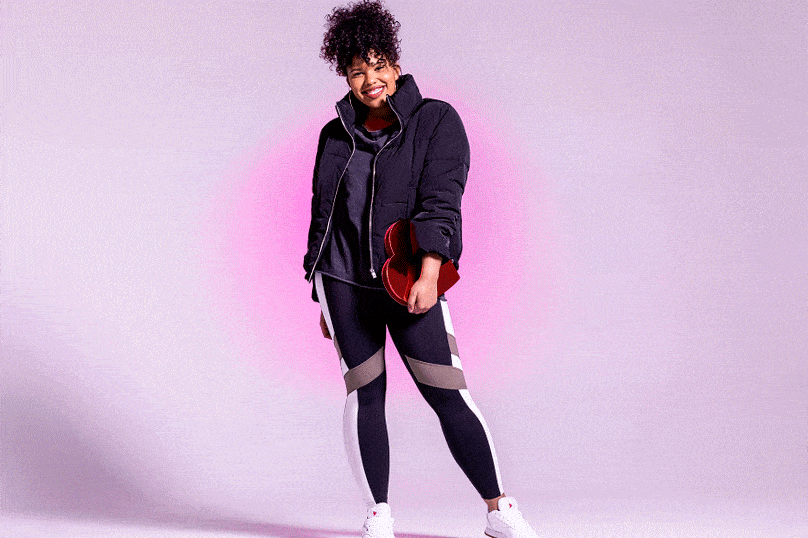 For a casual and active date, go for color-blocked leggings to make a style statement. Pair them with your wear-anywhere, white Classic Leather shoes so that you can easily slip them off for bowling shoes, or wear them to tear up the mini-golf course.

Then add a cool tee shirt and a simple black jacket for the ultimate wear-anywhere style.

What to wear … to coffee and a museum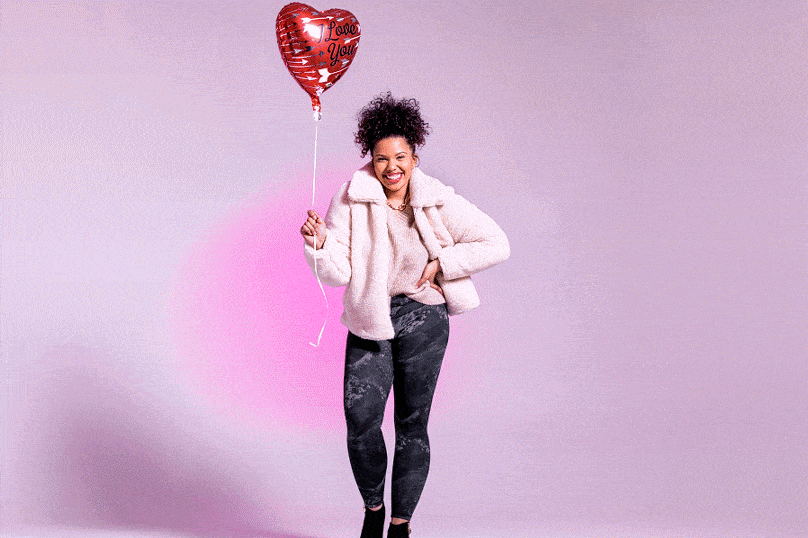 Printed leggings look amazing in the gym, but to make them look a little more elevated for a day of casual culture, pair them with a slouchy sweater and flat black booties.

Then let a statement necklace add a personal flair, and pair it with a cozy teddy coat for those cute-but-cold vibes.

What to wear … to dinner and a movie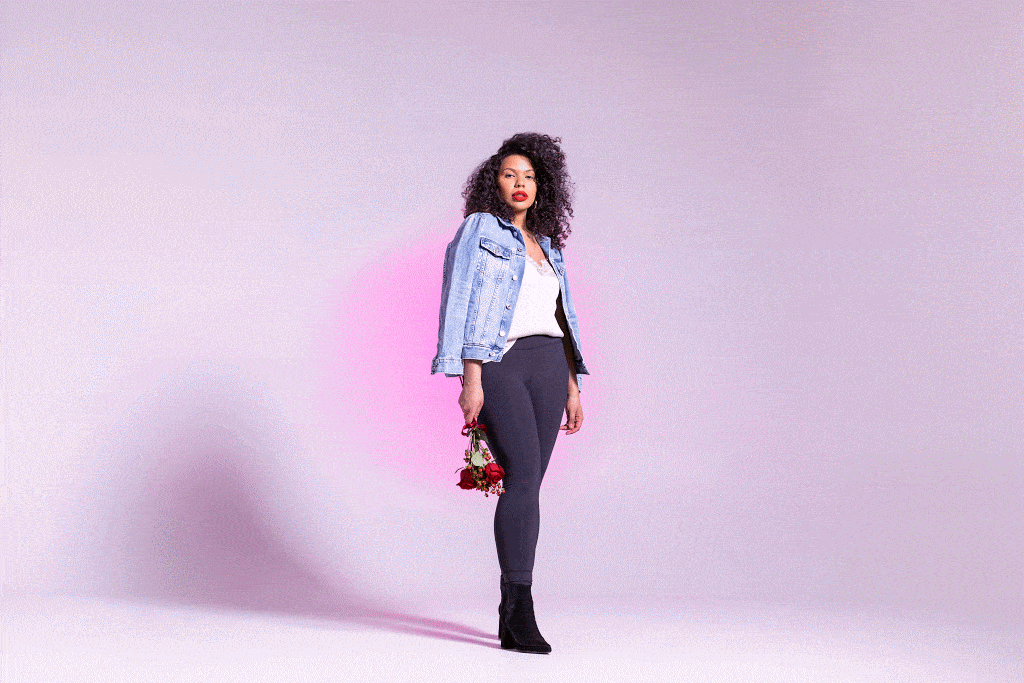 It's hard to believe that you can make the same pants you spin in look completely dinner appropriate, but it's easy with these styling tricks.
Take your black Lux leggings, and add a sexy, lacy camisole. Then throw a denim jacket over your shoulders, and dramatic hoops in your ears. Finish everything off with a heeled black bootie and a swipe of red lipstick, and you're ready for anywhere the night could possibly take you.
How do you style your leggings for date night? Tweet @ReebokWomen and let us know.