Gigi Hadid's Unstoppable Style
International supermodel Gigi Hadid is unstoppable. From her globetrotting travels, to her business ventures and amazingly successful modeling career she is constantly pushing the limits to achieve her goals.
For Hadid, fearlessness is in her nature. Her drive and defiance pushes her to be her best.
As part of Reebok Classics' "Always Classic" global campaign rocking the Freestyle Hi, Hadid brings her drive and defiance that pushes her to be her best.
As an empowering woman at the forefront of her career, Hadid helps sets the tone for the campaign's overall message.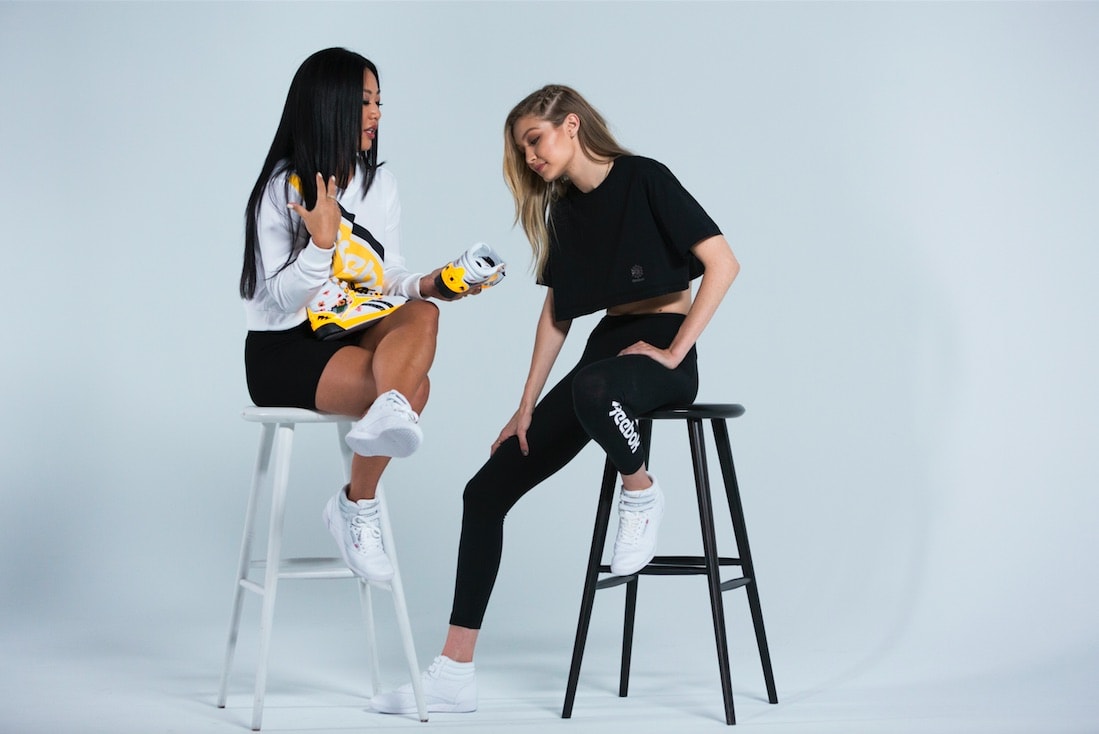 Reebok Classics' "Always Classic" global campaign brings together a diverse group of artists and influencers who are all unapologetically themselves. The high-energy campaign highlighting classic silhouettes like the Classic Leather, the Workout, the Freestyle and Club C attracts those who dare; dare to push the boundaries and who refuse to be confined.
Debuting in 1982, the Freestyle is the first workout and aerobics shoe for women. The evolution of the shoe, the Freestyle Hi, brings the classic into the modern fashion scene, a perfect combination for Hadid's ahead-of-the-curve fashion sense.
In fact, we challenged that fashion sense by creating Hadid her own custom Freestyle Hi shoe painted by artist Sue Tsai and inspired by Hadid's unstoppable style and attitude.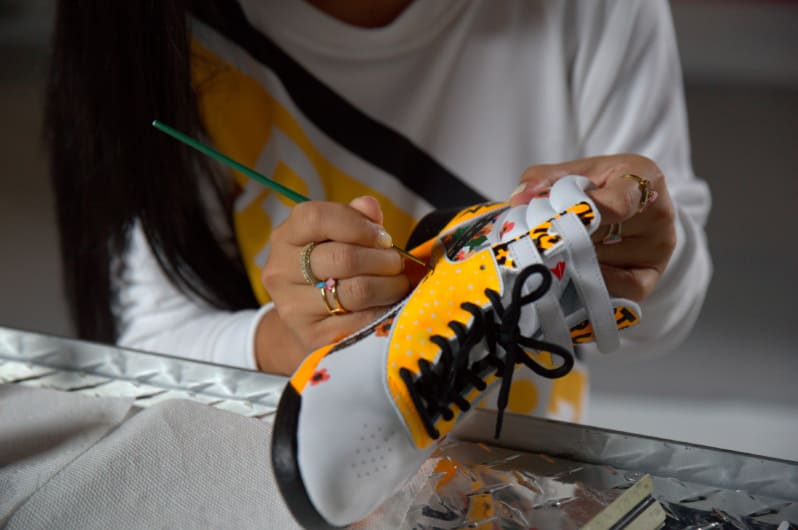 "Unstoppable means being super powerful and confident within yourself, feeling like you can do anything, and I really wanted to incorporate being an independent woman into the shoe," says Tsai.
"Just speaking your mind and being yourself, unapologetically free and powerful."
While the two women discussed the overall design for the sneaker, Hadid mentioned her favorite color as a way of capturing her spirit and the essence of what it means to be classic from her perspective.
"Yellow is a color that is able to inspire happiness; in a way it makes me feel energized and uplifted," says Hadid.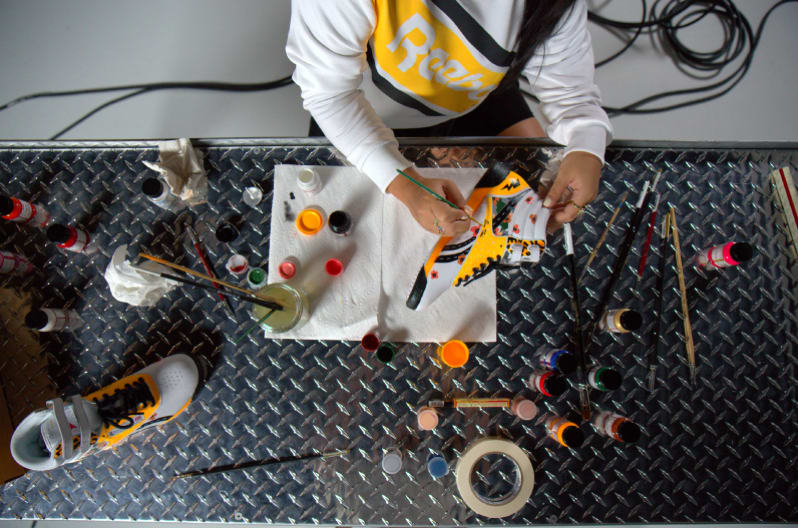 Tsai's design gave us an unexpected glimpse into Hadid's life.
"Gigi gave me a lot of inspiration to work with. She loves nature and she feels unstoppable when she gets out of the city," says Tsai.
"So that was really my biggest inspiration, showing that aspect of her."
Hadid says there are things she typically keeps as moments for herself, to clear her head that allow her to recharge and to take on the challenges of the day ahead without hesitation.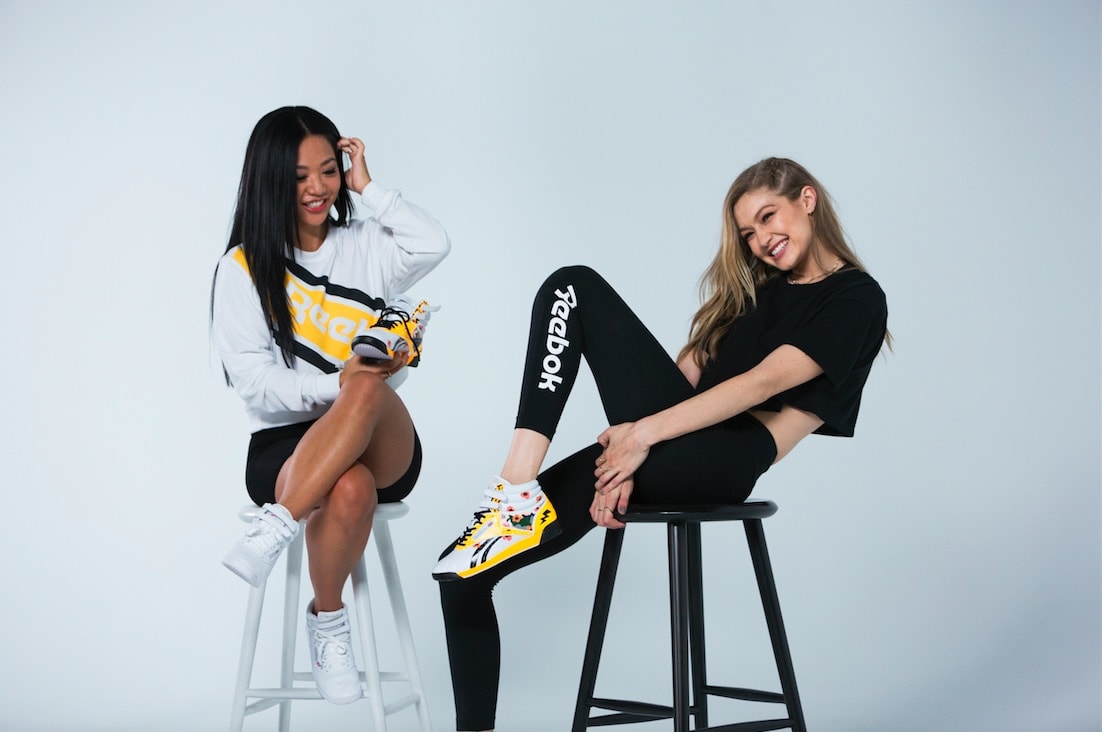 "Sometimes I get out in New York at 4 a.m. and just run around," she says. "I love that feeling of the anonymous."
As an inspiration to women across the world, Hadid empowers others to be fearless in their pursuit of what they really want in life. Tsai made sure to incorporate that element into her custom design.
"My favorite part is the flowers because they're very much my own signature and it ties back to Gigi, very feminine but very empowering," says Tsai. "It's something that's so simple but can connect so many different people."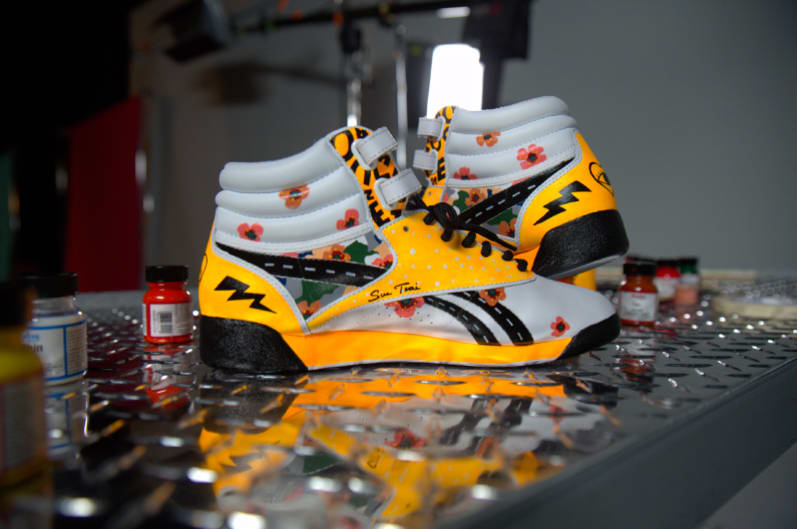 Powerful and real, Hadid remains true to who she is, a classic in style and unstoppable in her mission to push the limits of convention.
Hadid's goal in life?
"Just to be happy and to have an honest dialogue with myself," she says.
What does being a classic mean to you? Tweet @ReebokClassics with #AlwaysClassic and show us!