This Is The Ladder Workout Your Speed Training Needs
One of the biggest advantages you can bring to the field or the court is your speed.
Which is why it's essential that you try to get faster any way possible during your training. Your first step to making that happen is lacing up your Fast Flexweaves for every workout. Next up, though, is skipping out on your hill sprints and fartleks (or, okay, adding on to them) in favor of a new type of training: ladders.
The Fastest Feet himself Luis Badillo, Jr. says that he loves ladder workouts for their versatility, cardio and speed benefits, and the fact that they're just plain fun. "People come to me and say, 'I'm kind of bored with just running on the treadmill. I'm bored of just running three miles. Then they fall in love with this kind of training," says Badillo, Jr. And for good reason: ladders are a great way to work on your cardio training, speed, and agility, all at once.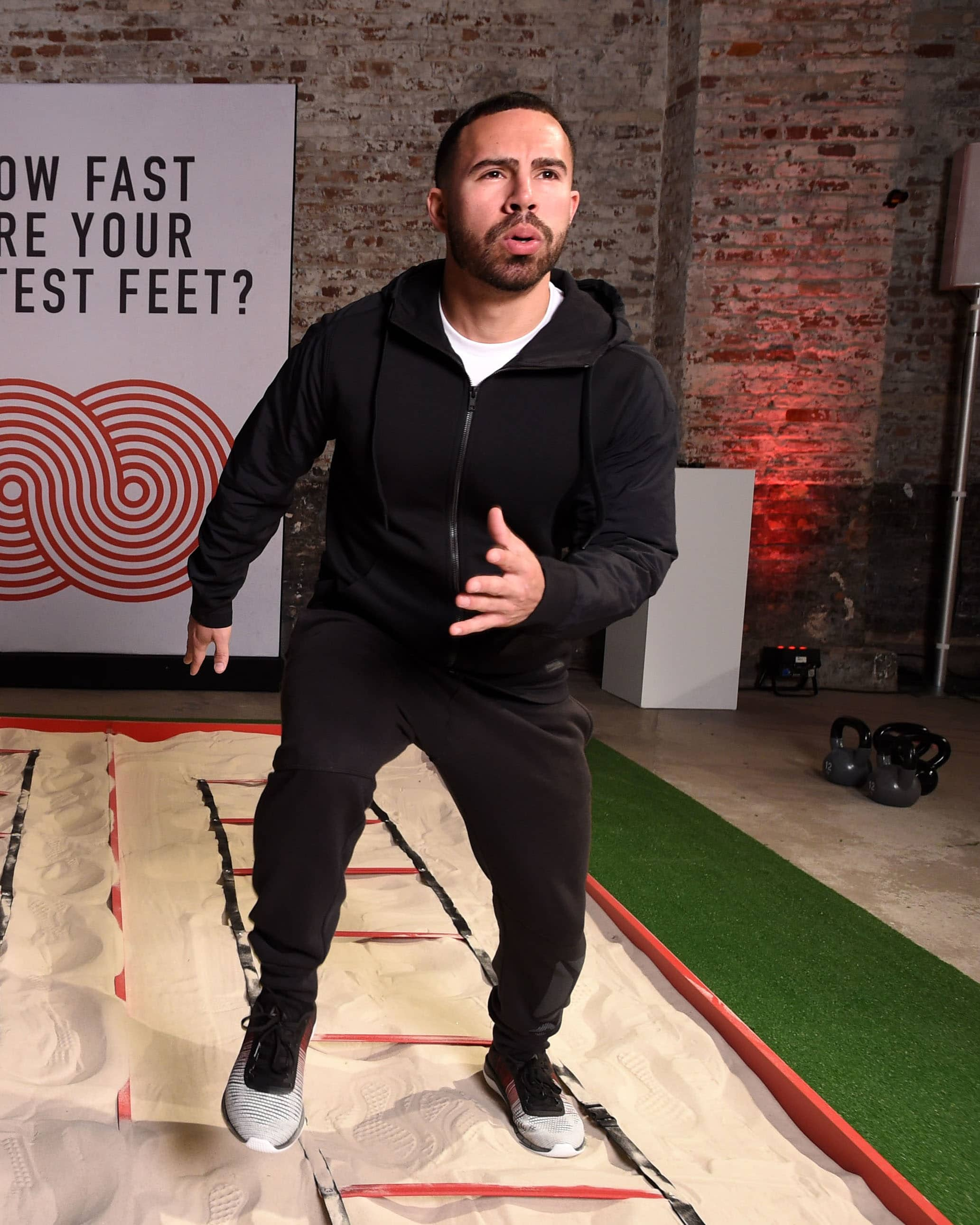 Badillo, Jr. says that he has about fifty variations on the ladder that he uses to train and mix up his workouts—but you don't need that many to benefit from his expertise. We had him share his five favorite ladder exercises here for a new take on your daily training. Incorporating any—or all—of them into your routine is bound to produce benefits. What are you waiting for?
1. High knees. Placing one foot in each box in the ladder as you advance up the ladder, drive your knee up as fast and hard as possible to continue through the length of the ladder.
2. Chop. Place two feet in each box at a time. Keeping your feet together, continue up the ladder by jumping into each box.
3. Two feet in, two feet out. Place your left foot in the ladder right, followed by your right, then repeat to step outside of the ladder on either side. Continue in each box up the ladder. "This is a good drill for beginners," says Badillo, Jr. "It's really challenging for beginners."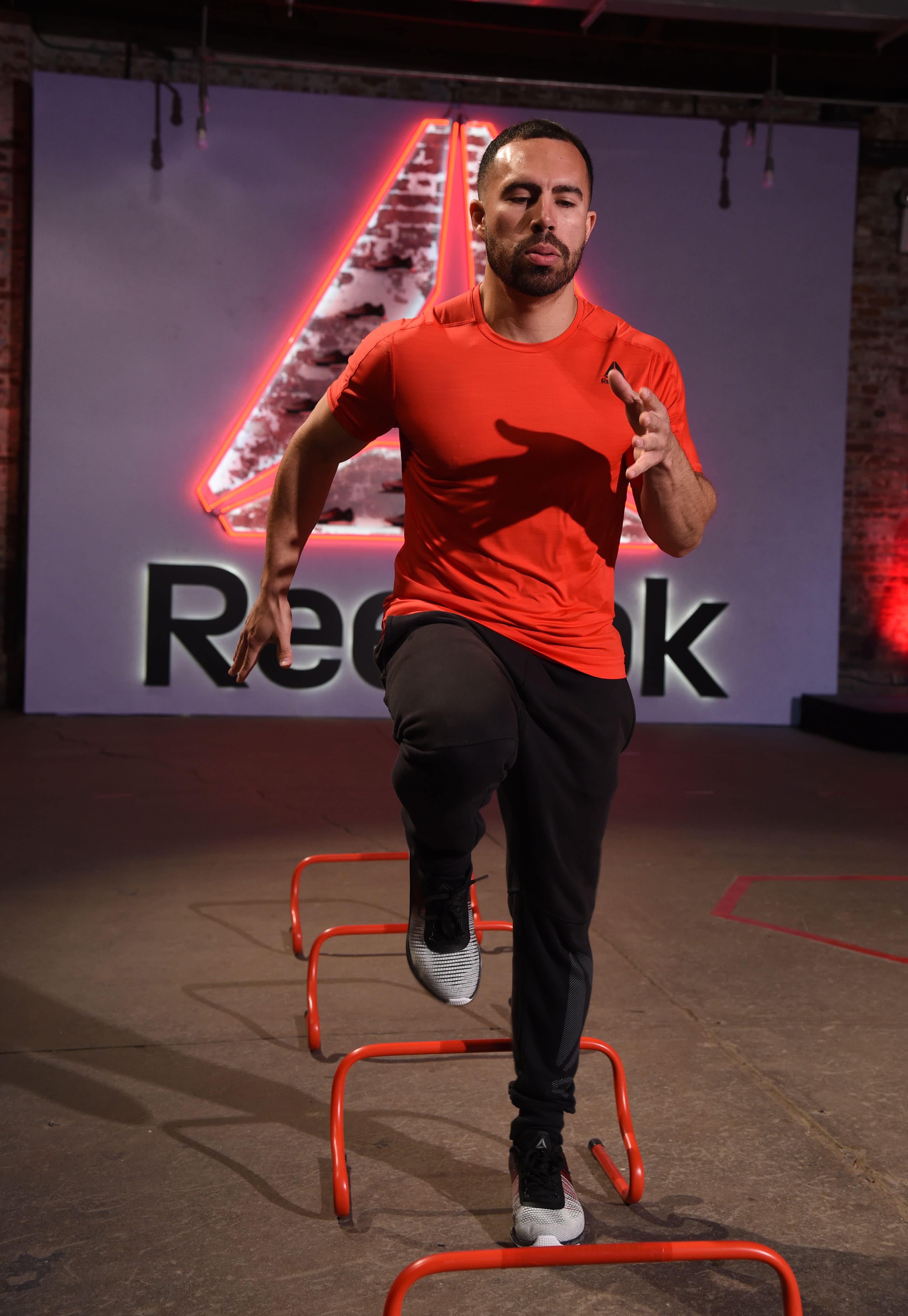 4. Shuffle. Standing outside of the ladder, and then place your left and right foot in the box, then step your left foot out of the box. Then repeat with the box in front of it by placing your right foot in, then left foot, in the box, then your right foot out of the box. Repeat the whole way up—it should feel like you're dancing!
5. Crossing Drill. Place both feet out of the ladder, then cross your legs and place your right foot in the box. Then both feet out. Then left over right in the box, then both feet out of the box. Badillo, Jr. says this drill is especially good if you're a football player. "A lot of my football players like this drill because it involves the hips," he says.
Show us your fastest feet between March 5th and March 26th for a chance to win The Ultimate Gridiron Getaway in Dallas! Take the Fastest Feet Challenge at #fastestfeet!