How To Train For A Marathon
Committing to running a marathon can be one of those things that sounds good in theory, but once you've paid your registration fee and start to map out the next three to four months it has you wondering, "What am I doing?!"
That's where we come in: We've asked experts for their tips to making it through your first marathon training, so that you can just sit back, carbo-load, and pound the pavement. Read on for their advice.
Get great shoes. Step one: get a running shoe that's comfortable, and wear them before race day. The Floatride Run will take you well beyond the requisite miles in cushioned comfort that's responsive and lightweight, so you won't feel like you're dragging, even on Mile 20.
Above all else, focus on time on your feet. You have to start somewhere, and according to the Matt LoPiccolo, a coach at Reebok's Zap Fitness, getting accustomed to spending hours on your feet at is the first thing you need to learn—and yes, that means before you start worrying about your pace and splits and recovery meals.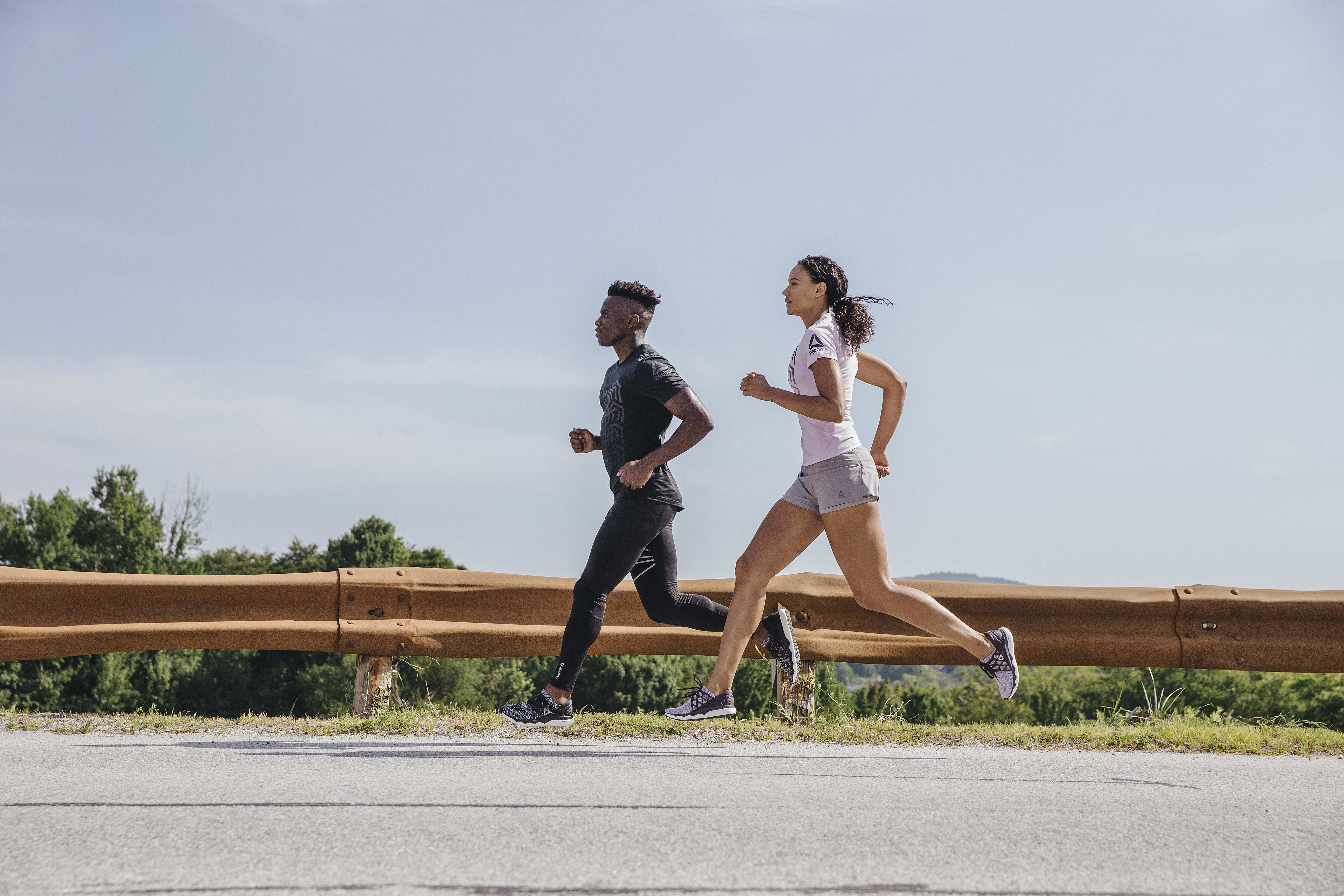 Be consistent. If you're starting from zero, LoPiccolo recommends running up to five days a week to develop your aerobic capacity, and mix in some cross training to take a little bit of the pounding out of the routine. "When you're trying to build that time on your feet and get your body ready, cross train every other day," he says. "Slowly, you can swap cross training with running as you get more comfortable."
Don't forget to rest. If it's your first marathon, odds are that it feels like you need to run, run, and run some more if you ever want to be ready. But according to LoPiccolo, rest is one of the fundamentals that will make you a stronger marathon runner.
"If you can't recover from all that hard work you're putting in, you're not going to get the dividends," he says. And the dividends are what we're after!
Celebrate the little victories. From tracking your progress on Strava to treating yourself to your favorite smoothie after a long run, you've got to enjoy the progress you make on a long journey like marathon training. In fact, marathon consultant John Honerkamp recommends a picture to commemorate your progress. "Always take a photo at the end of your run," he says. "The workout didn't count if you don't post about it on social media."
What are your tips for marathon training? Let us know @reebok and #feelthefloatride!