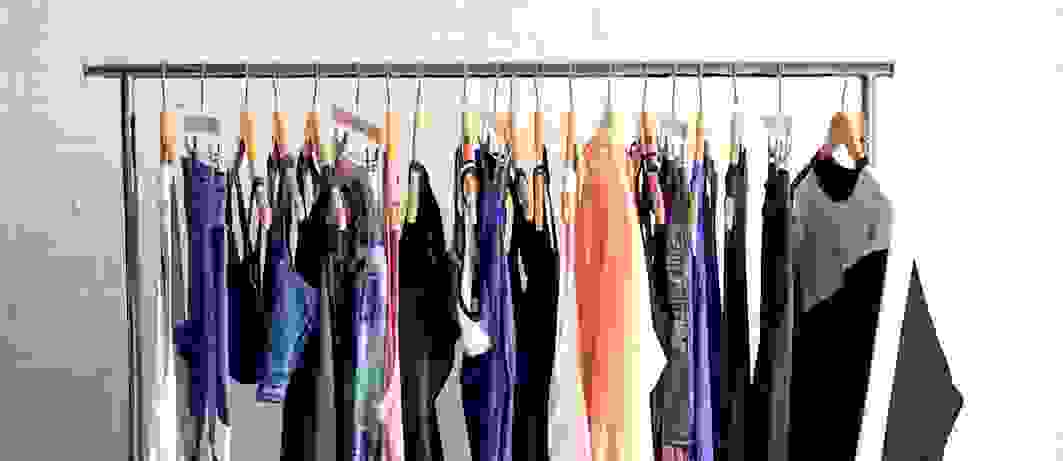 3 Instructor-Approved Workout Tops For Every Exercise
When it comes to choosing the right workout gear, there are so many choices, yet so little time. It's particularly hard to find the right tops—do you need breathable fabric? A high neckline? A built in bra? Something flowy and seamless, or something that will stay put no matter what? The options are endless and all you want to do is get in the gym and get started.
That's why we called upon Boston based fitness instructor Ana Alarcón (@anagoesfit) to help you navigate your workout top options so you can stay focused on building that muscle.
For Alarcón the right workout top can make all the difference in how she performs. It's all in choosing the right details.
"I want to feel confident and comfortable when I'm working but I also want to have something that allows me to do what I'm doing," she says. "If I'm running or if I'm doing something where I'm sweating a lot I want something that is appropriate for that. I want to have something that is going to help me to perform better."
For a boxing class, Alarcón suggests something that lets you move as much as possible. You don't want to be restricted when you're throwing down.
"For boxing I love to have something very loose that I can move around a lot in, especially when I'm throwing hooks and upper cuts. I go for a muscle tee because the cut out is so long you have a lot of room to throw those punches girl."
If you're hitting the weights hard, you can't go wrong with a high neck tank. Alarcón pulled a Reebok and Les Mills tank from the rack immediately, calling it out for the built in bra that gives support and style.
"I like to have something a little bit more closer to my neck especially if I'm doing overhead press," she says. "It already has a sports bra underneath so you don't have to have two lines underneath and feel compressed. I love how cute the mesh is."
For an early morning run, Alarcón opts for bright colored sweatshirts, especially if it's still dark out so she can be seen and still feel comfortable during the cool morning hours.
As an instructor Alarcón does so many different types of classes that she's already started spotting some trends for the season. While functionality is key…it can't hurt to look good when you're feeling good.
"I'm seeing a lot of crop tops and really loose t-shirts, breathable style, very loose shirts that you can tie up. I see that a lot in my classes. A lot of crop tops and shirts that you can tie around your waist."
And when it comes to color schemes she says it's either bold brights or basic blacks.
"I see both basic bras or very bold bras, very strappy and colorful or super basic. There's nothing in between a black, typical sports bra or something where I'm like strappy, fun, colorful."
Her advice for those who want to kick their workout style up a notch? Don't be afraid to try something new!
"Just do it and get out of your comfort zone!"
Shop the video above for Alarcón's favorite tops!
Which workout top is your favorite? Tweet @ReebokWomen and let us know!