Reebok Classic Takes An Alternative Spin On Iconic Sneakers
The path to success isn't the same for everyone. Sometimes it really is the road less traveled that can lead you to an even greater accomplishments than you planned—simply by making a few choices that alter our paths.
Reebok Classic footwear designers Craig Howard and Xavier Jones took this sentiment to heart when working on their latest project, Alter The Icons.
Inspired by future icons who have defied convention on their journeys to success, the two worked together to reimagine Reebok's most iconic silhouettes, a first-of-its-kind tribute fusing heritage and classic trends together to create unique designs.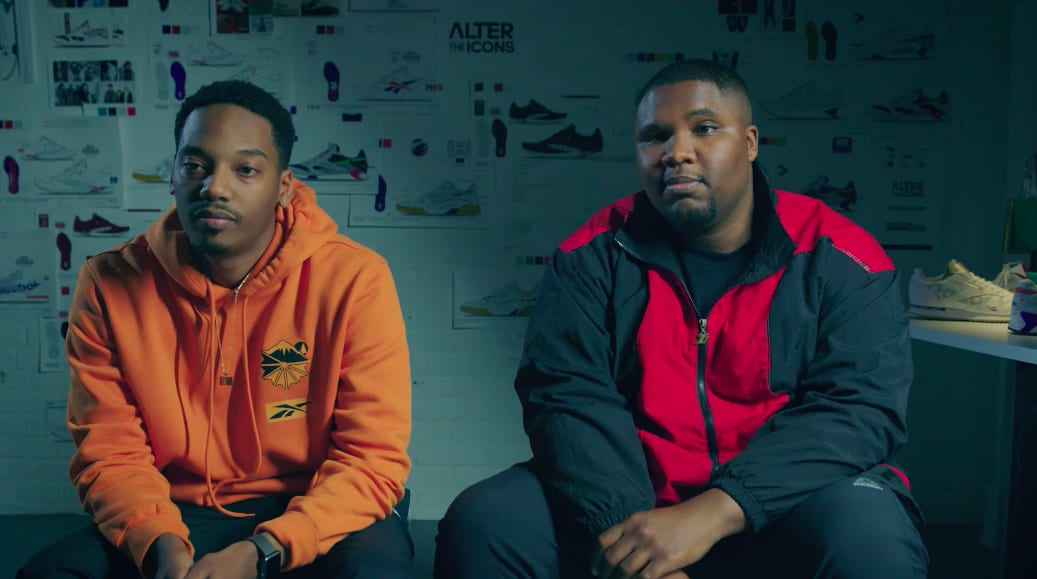 "It was a push to try and take some of our heritage and classic models, particularly the Classic Leather, but we wanted to show that in a different light and be a bit disruptive," says Howard.
"It's a way of us appreciating it but also retelling that story of our heritage and doing it in a different way. It's us trying to own that lane and just be us."
To celebrate that idea, Reebok collected a group of people who have taken non-traditional routes to achieve their goals such as rappers Lil Yachty, Lil Baby, Saweetie,Jay IDK,Bodega Bamz andMade In TYO. These artists know what it takes to challenge the status quo and dare to try something to get what you want, and they make a bold statement about trusting your gut in the pursuit of your passions.
Both Howard and Jones did the same when they were given the freedom to design by throwing the rule book out the window and taking a new direction.
"It feels great whenever you're allowed to be creative and get out of your normal box, it's always fun," says Howard.
For Jones, it was about taking ideas from the '90s and marrying them with present day.
"Just to shatter the standards that were in place and now it's a new, exploratory range for us which is cool," says Jones.
Howard says the altered designs of the Reebok Classic Leather and Workout models, which are the first to be released from the collection, are meant to honor the history and nostalgia they inspire.
"For this particular model, it was me trying to be contemporary but also pay homage to the heritage part of Reebok. So that's why it's in that chalk color. It's what we're known for doing: going back to the colors. We played off more iconic colors what people recognize Reebok as being which is navy, red, white type silhouette."
Howard and Jones changed the game when they chose to switch things up, a message they hope translates through their work.
"I want people to wear it and be proud of wearing it but also, as we are being disruptive with this product, I want people to do the same thing. Wear whatever, even if it's crazy or doesn't match just express yourself and have fun with it," says Howard.
Has the Alter The Icons collection inspired you to #alteryourpath? Tweet @ReebokClassic and show us how!