Reebok by Pyer Moss Collection 2 Hit The Runway
When a Pyer Moss collection hits the runway, attendees are in for a show they will never forget. Impactful and thought-provoking designs and unique locations have come to be expected from Pyer Moss founder and innovative designer Kerby Jean-Raymond. But it's the culturally relevant storytelling and politically charged statements he's unafraid to make that continue to make headlines and strike conversations in the industry.
As a groundbreaking designer on the forefront of modern street style, Jean-Raymond joined forces with Reebok in 2017 to create a collaborative collection fusing Reebok's heritage and his eclectic designs.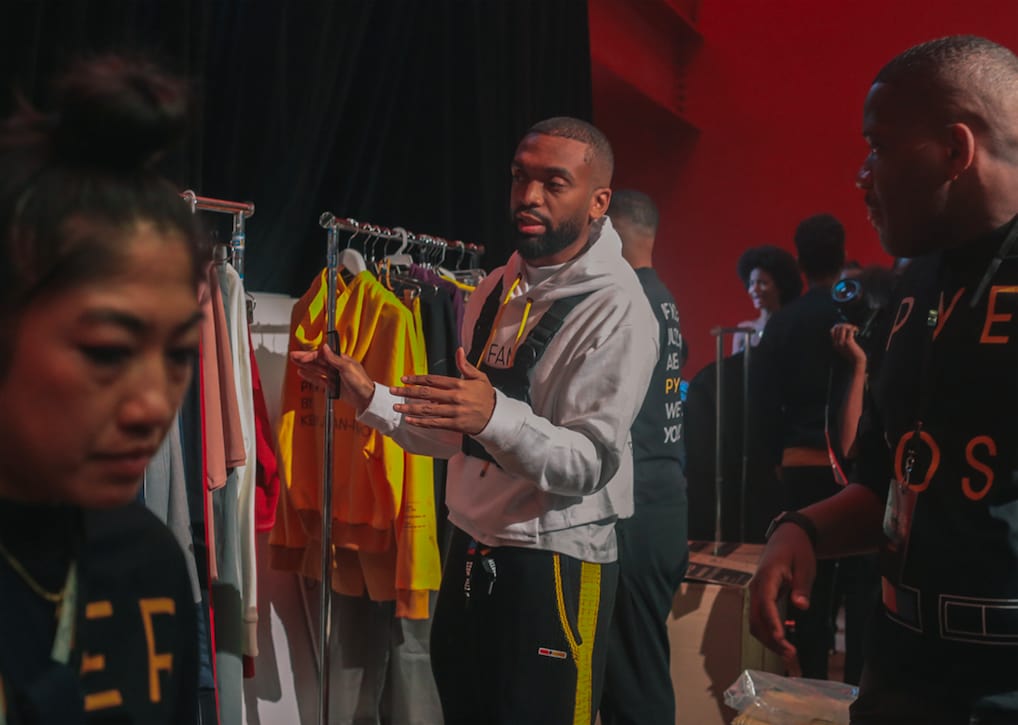 "All it took was one conversation to know that Reebok was the right home for our team," said Jean-Raymond. "We're really excited for everything we have coming up."
The Fall/Winter 2018 Reebok by Pyer Moss collection, which debuted this past February will be available globally on Reebok.com and at select boutiques on October 5th. The collection experiments with classics, like the Reebok Classic DMX Daytona silhouette and uses Reebok's heritage aesthetic as inspiration for the contemporary unisex line of products.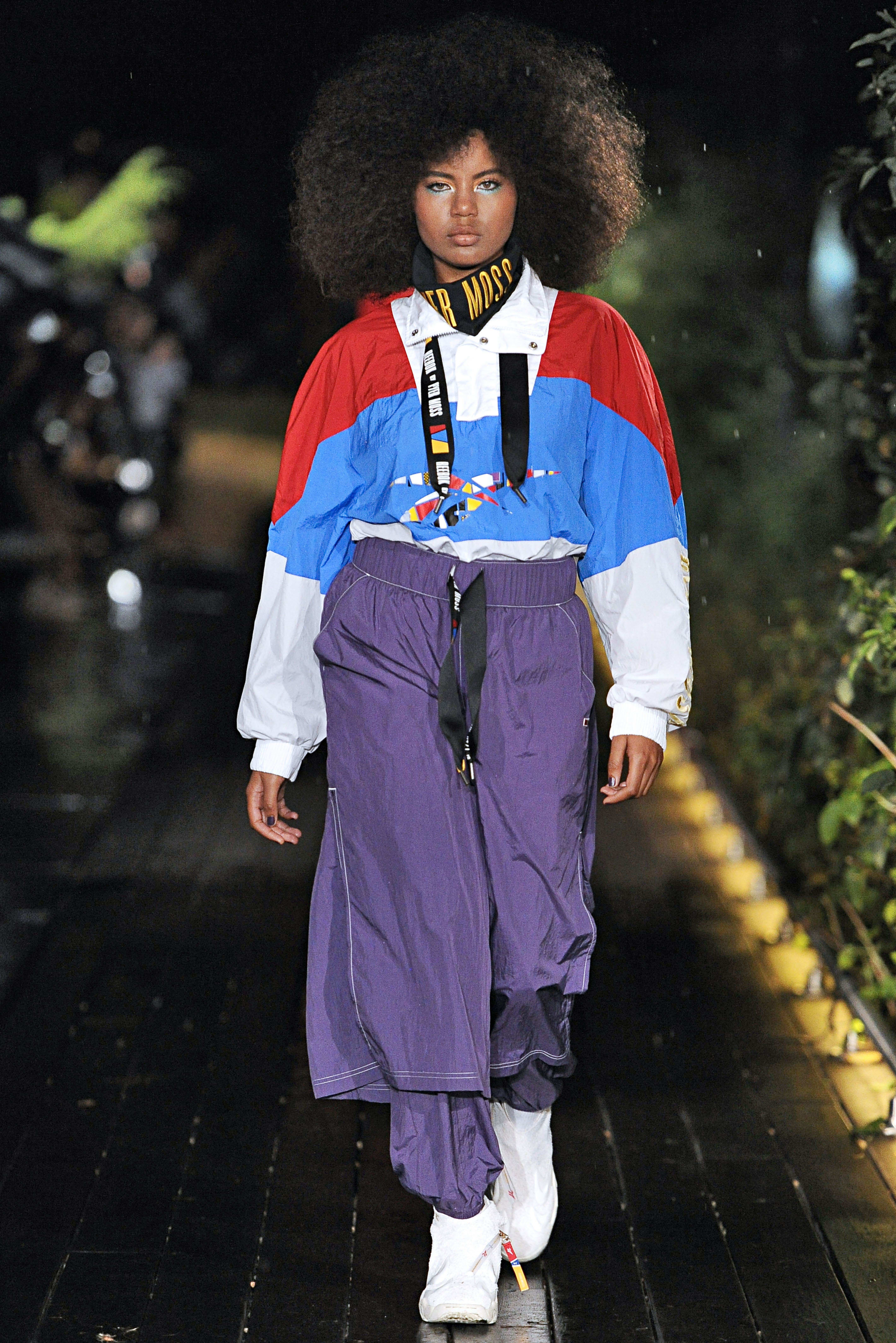 "Reebok gave me creative control and that is something that someone like me needs. As controversial as I can be, I need a company who is that open minded as well. I felt like there's a history of counter culture here that goes right in line with what I do already."
Collection 1 was titled American, Also, and retold the story of the original American cowboy, black labor hands who were often-overlooked and yet, the people who helped make America the place it is today.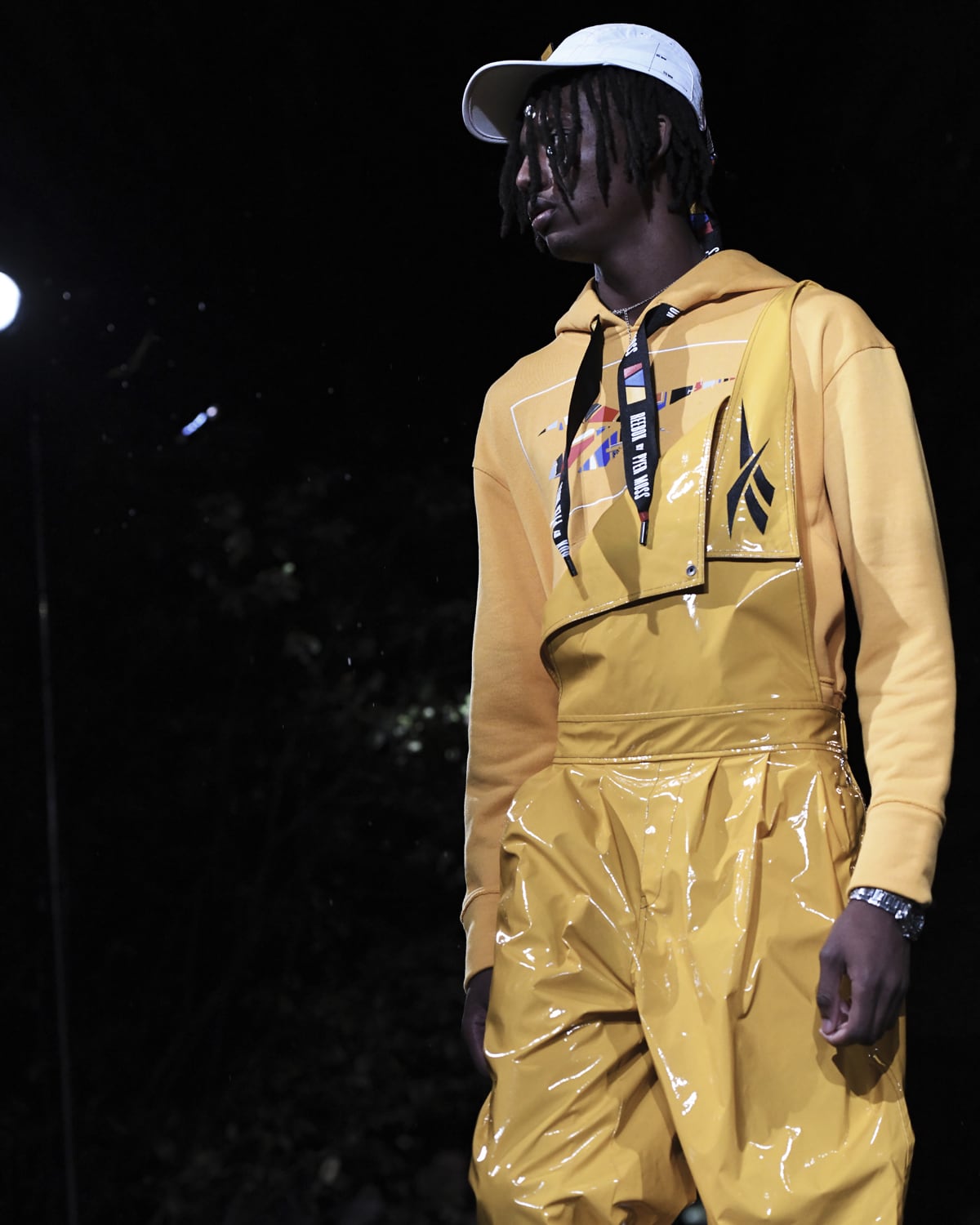 Jean-Raymond continued that conversation with his SS19 Pyer Moss collection, American, Also: Lesson 2, during the fall shows in New York this past week. The entire collection was inspired by The Negro Motorist Green Book, an annual travel guide book that helped black travelers during the Jim Crow era to get to places safely.
"We focused on putting Black American life into the context of normalcy and out of the context of sensationalism, tragedy and entertainment. We used bold graphics and nostalgic elements to create a collection that felt soothing."
Jean-Raymond set the scene by taking the entire show out of the city to Weeksville, a Brooklyn neighborhood founded by James Weeks in 1838. Complete with a gospel choir providing the ambiance and the houses of the Heritage Center in the background, the show was a powerful movement of artistic expression.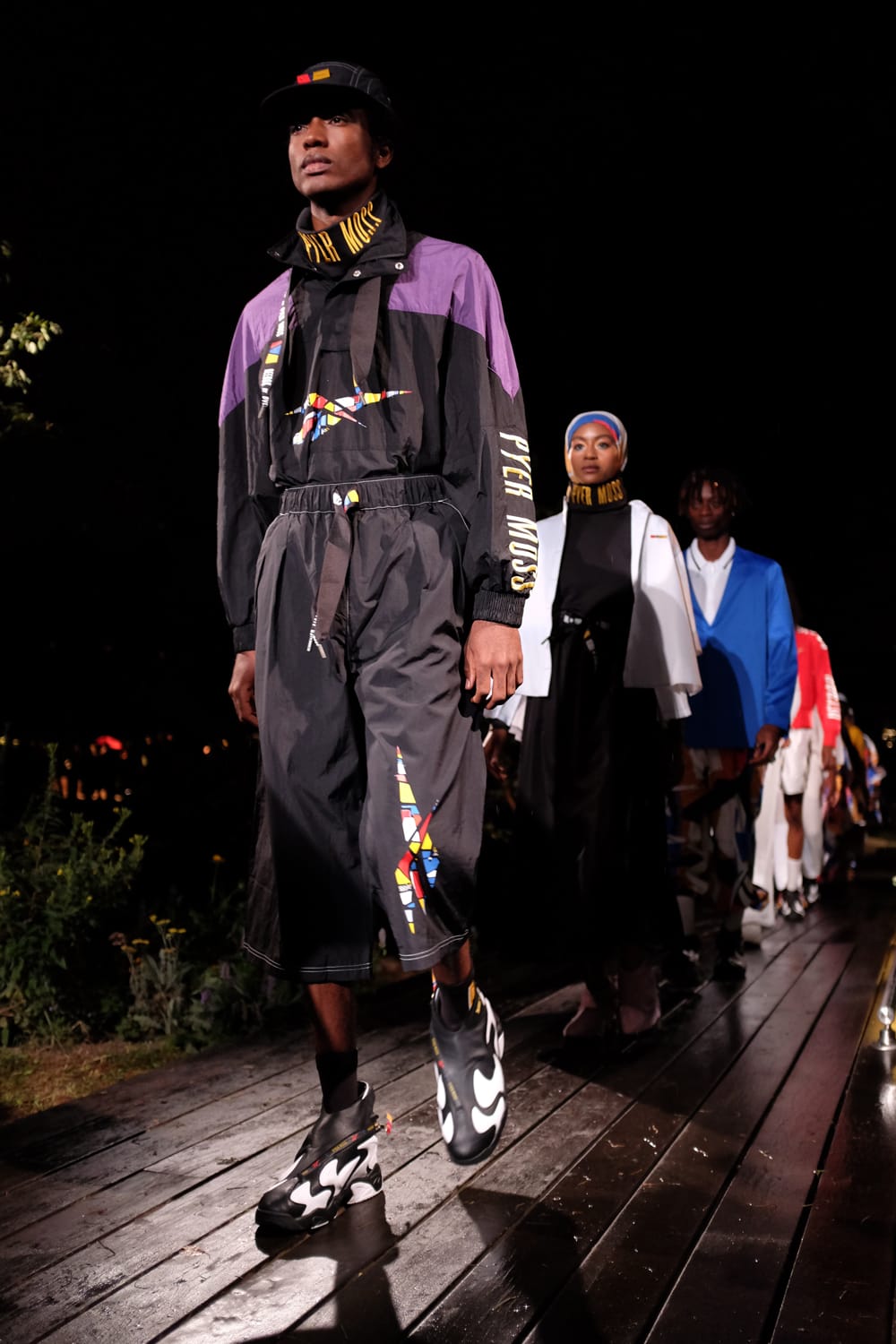 "A lot of my dark humor shows up in these collections. I usually take the things that upset me or that bother me about the world and turn it into triumph," he says.
As a pioneer in the industry and someone who continues to break barriers for other designers, Jean-Raymond emphasizes that Pyer Moss is more than just a line of clothing and considers it more of a culture, or an art project of sorts.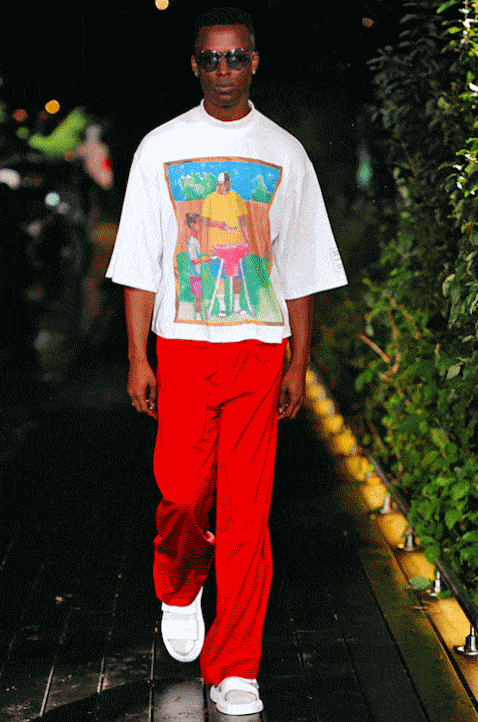 During a visit to Reebok's global design headquarters in Boston earlier this year, Jean-Raymond said the best part about the partnership is building anticipation to see the designs live beyond the runway. He says he hopes the hard work and dedication in creating his collections will come through in the designs and in the people who wear them.
"I just hope that it's anybody who is cool with a conscience, who just doesn't care about disposable clothing and fast fashion will get into what we're doing," he says of the collaboration's target audience.
"I want them to take pride in owning it."
For more information on the Reebok by Pyer Moss partnership click here.