Why This His and Hers '90s Reebok Collection is a Must-Have
The couple that collects together stays together. Just ask vintage curators and collectors Joshua Matthews and Angie Chavez. The two are a couple who have a love for finding rare apparel and items.
Their shared love of the search for one-of-a-kind nostalgic pieces has allowed them to grow together and to learn from one another.
"Where I look for staples, Angie looks for statements," says Matthews. "Through her style I always remember to add that bit of spice into my mix, it's a perfect pairing."
Chavez says the two truly compliment one another and have turned it into so much more than just a hobby; it's a lifestyle.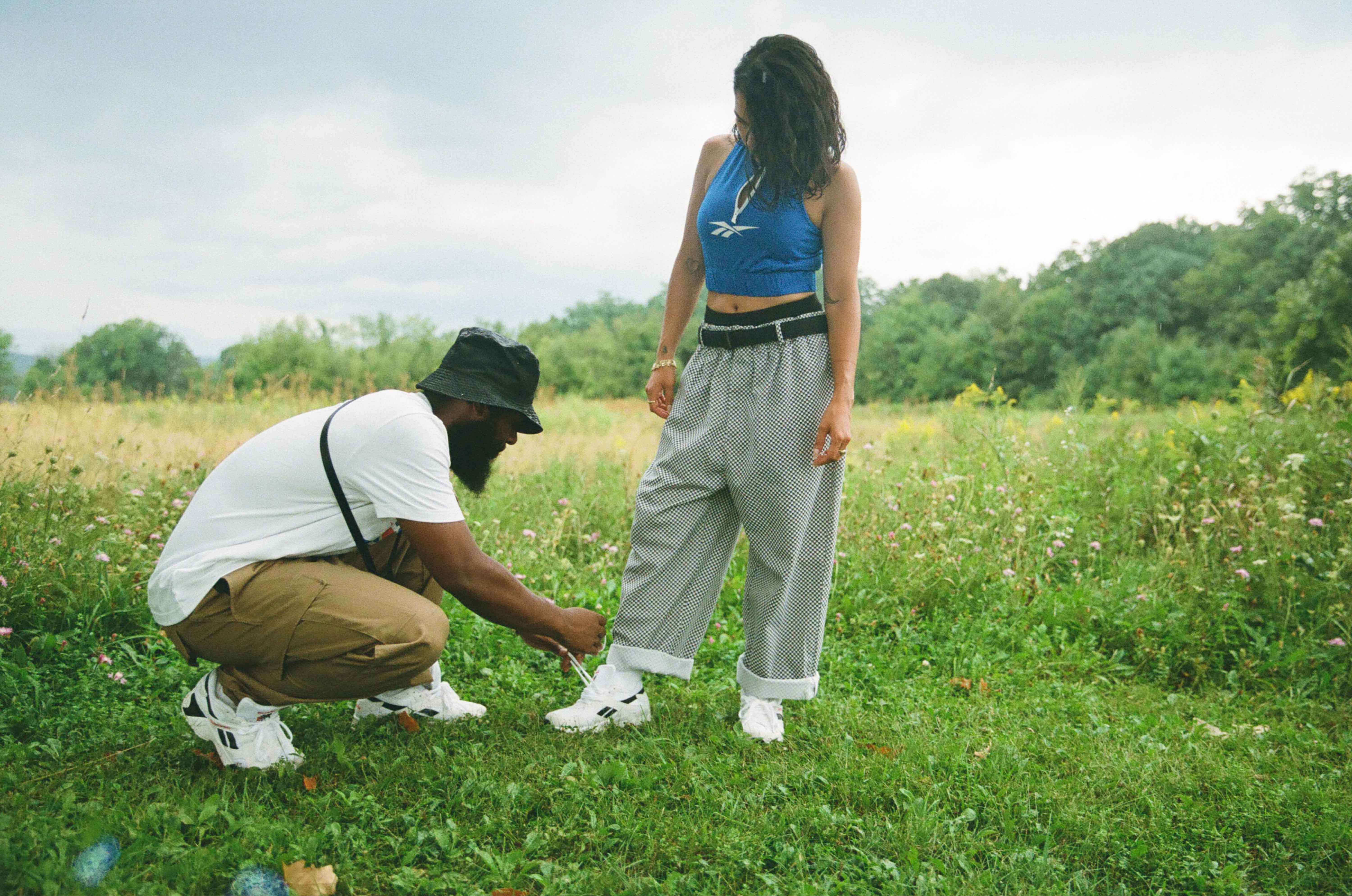 "I always think about aesthetics, but Josh reminds me to pair the significance of the item with those aesthetics, this way it's not just pretty things, it's pretty things of substantiality," she says. "We set up our apartment as a display, almost just like a storefront of sorts. We have stuff in the room that we just love to look at. We love to collect."
When on the hunt for new (old) finds, the pair have a particular love for the '90s, when according to Matthews, everyone stopped being reserved and started getting raw and real.
"You didn't have so much visibility into what someone else was really doing, other than the people that were directly in front of you, so at the time, you're going to take something and do it your way. You're doing something that's individually yours. Somehow, you've put your twist on it…but everything at that time was really, I guess the best word would be, uncontrived."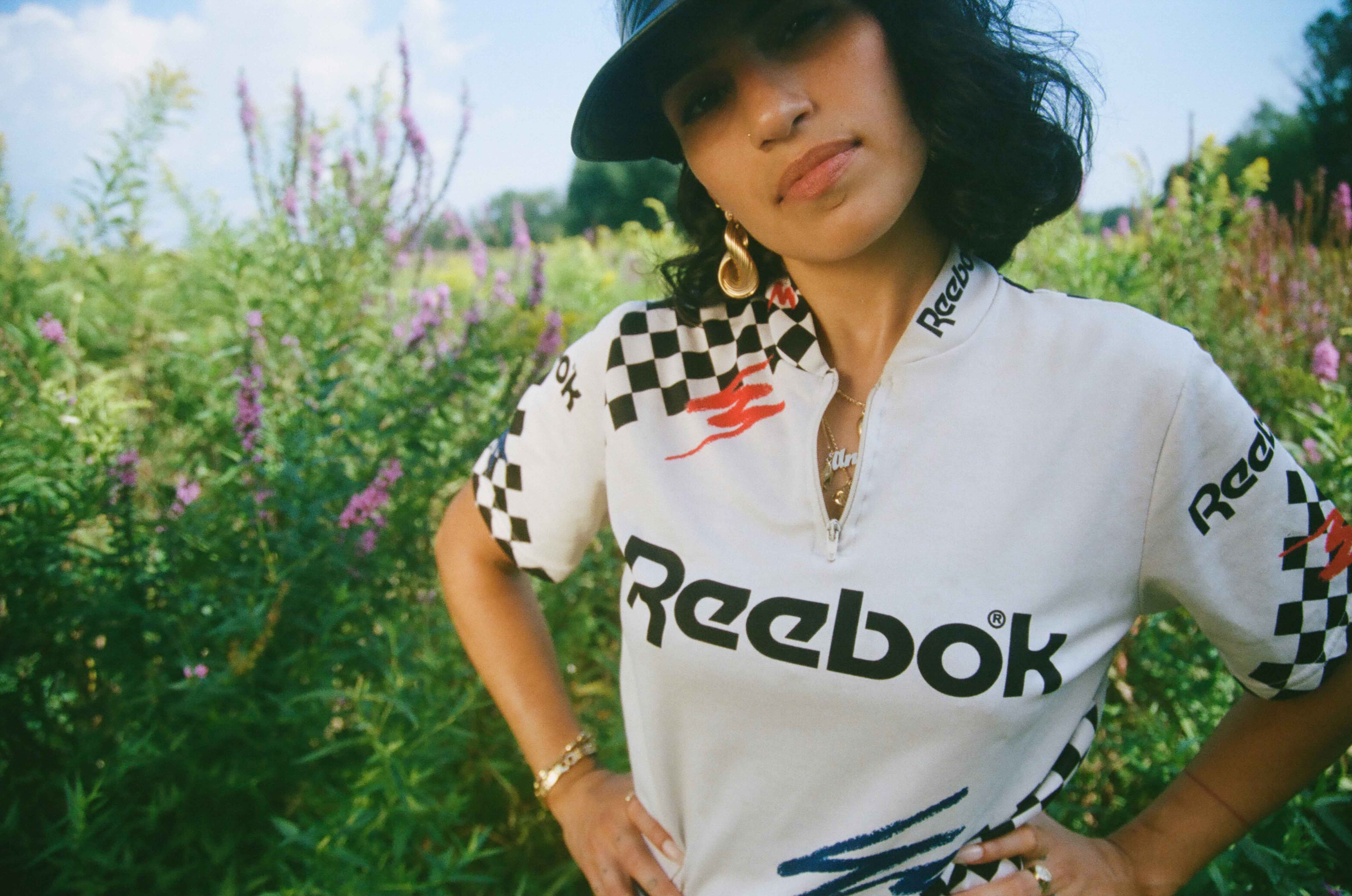 The freedom of the 90s is what attracts Matthews to the vintage clothing of the time. It's the ability it has to tell a story.
"After the 90s everything for very corporate. We stripped away a lot of things. Everything got really nice and neat, and presentable, and all the meat and the bite was gone."
For Chavez the 90s was about owning your truth and feeling unrestricted in your art and in life.
"It was boundless. The norm became obsolete and if you could dream it you could make it reality."
The duo's unique ability to track down extraordinary finds is what makes their collections so inspiring.
As part of Reebok Classics's Aztrek: 90s Re-Run program, Matthews and Chavez curated and created a one-of-a-kind capsule collection of rare vintage '90s and '90s-inspired Reebok items, all inspired by Reebok Classic's Aztrek silhouette. The program was created to give those who have chosen to take a bold and different path in their lives a platform to express their creativity. These are one-of-one collections born from a one-of-one shoe design. In addition to Matthews and Chavez, the group includes other '90s kids like comedian and social media influencer Jay Versace, Founder of For All To Envy Kirk Tilton, Creative Director of Frankie Collection Sara Gourlay and creative consultant Jordan Page.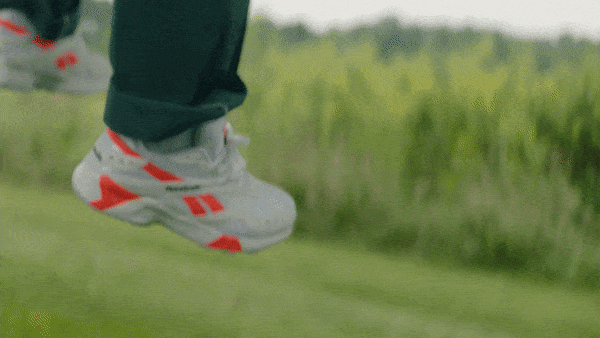 The dual his and hers collection provides a female and male perspective on the 90s and allowed both Chavez and Matthews to showcase their own tastes.
"I sourced pieces that would otherwise go unnoticed if it weren't for some very amazing and mostly subtle details," says Chavez. "I based my selections on the idea of comfort. the idea of comfortability in life, in style and being comfortable with who you are and what you like."
Matthews says his part of the collection is rooted in quality and and simplicity.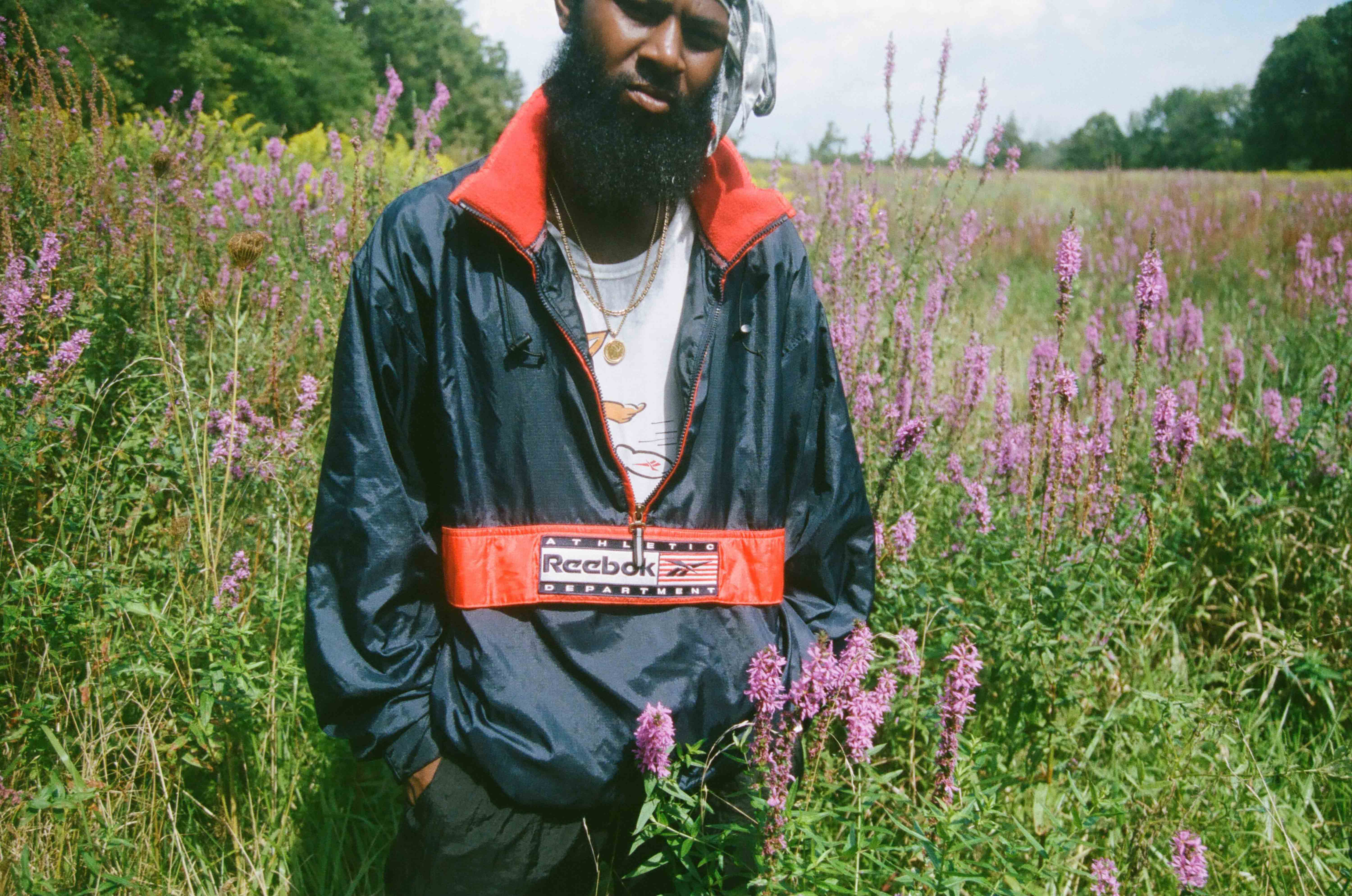 "My inspiration for this collection is speed and style," says Matthews. "It's quality, simplicity and style. That's how we live, that's what I appreciate. I sourced this collection in that same vein only through a Reebok lens. There are a lot of staple classics."
The Aztrek originally launched in 1993. As an innovative off-road runner ahead of its time, it was instantly considered a pioneer in the space. Now, the unique design is being brought back for those looking to express themselves through style.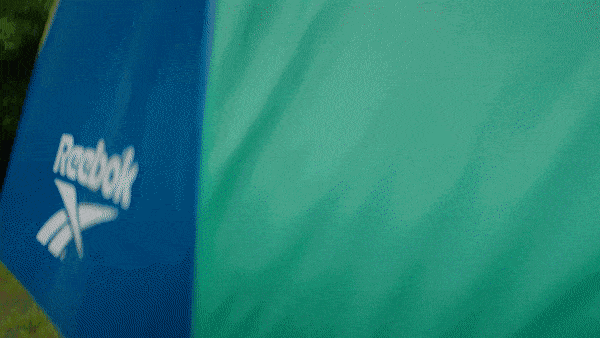 "The Aztrek has a simplistic refinement to it," says Matthews. "Most of the work is done by the silhouette of the shoe and the rest by the color blocking which reveals the vector logo. So, with those attributes I created my collection with items that were simplistically stylized in their make up, yet didn't abandon function for fashion."
Just as the Aztrek was a silhouette before its time, these one-of-a-kind collections are daring representations of style. That's why Reebok Classic is giving the opportunity to a few lucky people to actually win each of these five unique collections, and a rare chance to be part of the Aztrek story.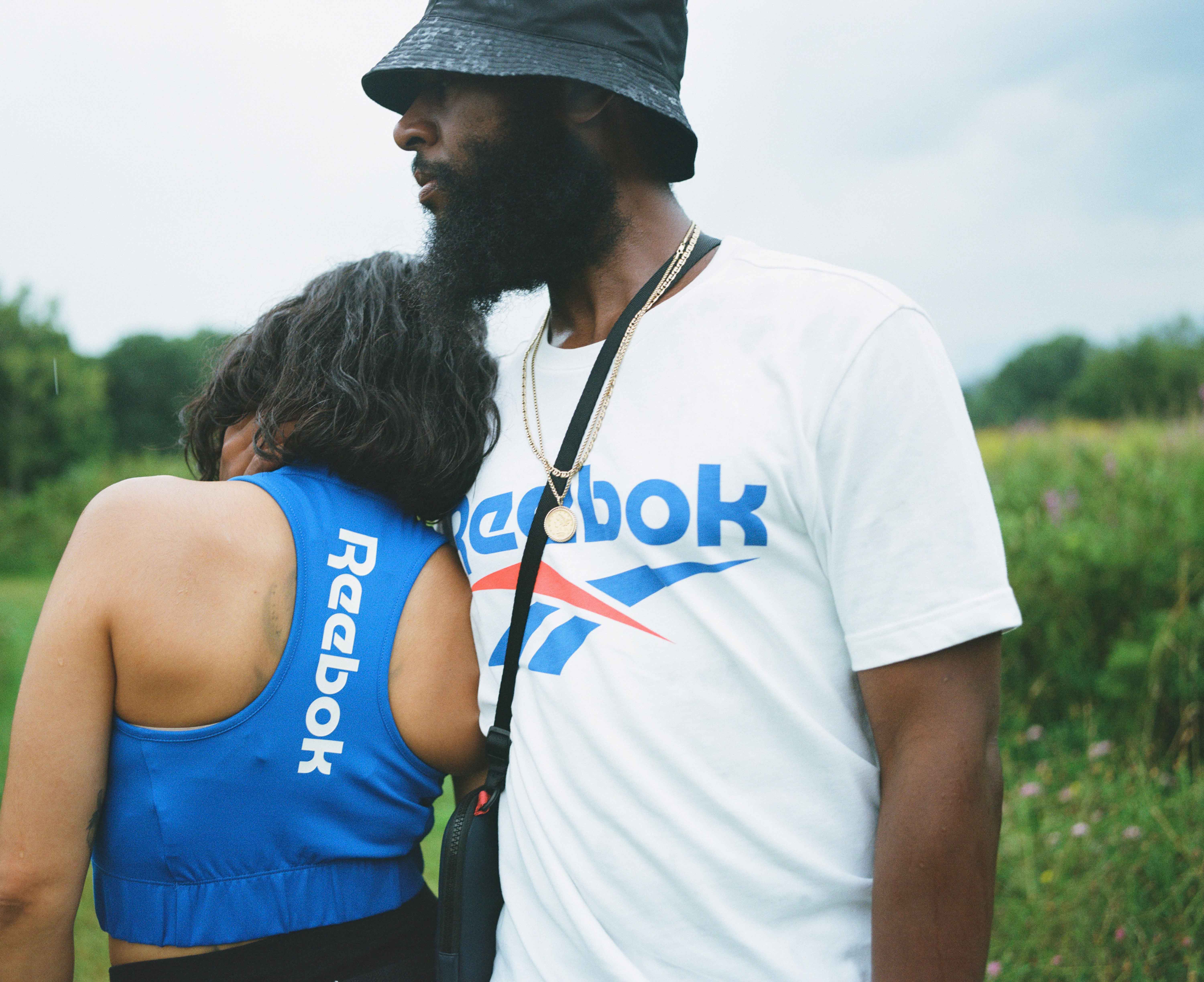 Both Matthews and Chavez made sure that the sneaker shined through the collections without losing their personalities. The collections are a real representations of who they are.
"Everything I collect is something that is intrinsically me," says Matthews. "No matter what the item, it's something that is actually a part of my everyday consciousness. It's a twenty-shot sequence of my thoughts physically manifested."
For more on the Aztrek and to enter to win Josh and Angie's collection click here.