Ajiona Alexus & Serayah McNeill Reveal Their Go-To Workouts
The actresses talk all things wellness, including boxing, airport food and sports bras.
Ajiona Alexus and Serayah McNeill star in two of television's biggest hits. At ages 22 and 23 respectively, the women lead much busier lives with more demanding travel schedules than most 20-somethings. In fact, when we sat down with the duo, McNeill had just arrived in Los Angeles hours prior and was set to fly back to Chicago early the next morning.
Despite constantly being on-the-go, Alexus and McNeill still find time to work out upwards of four days a week.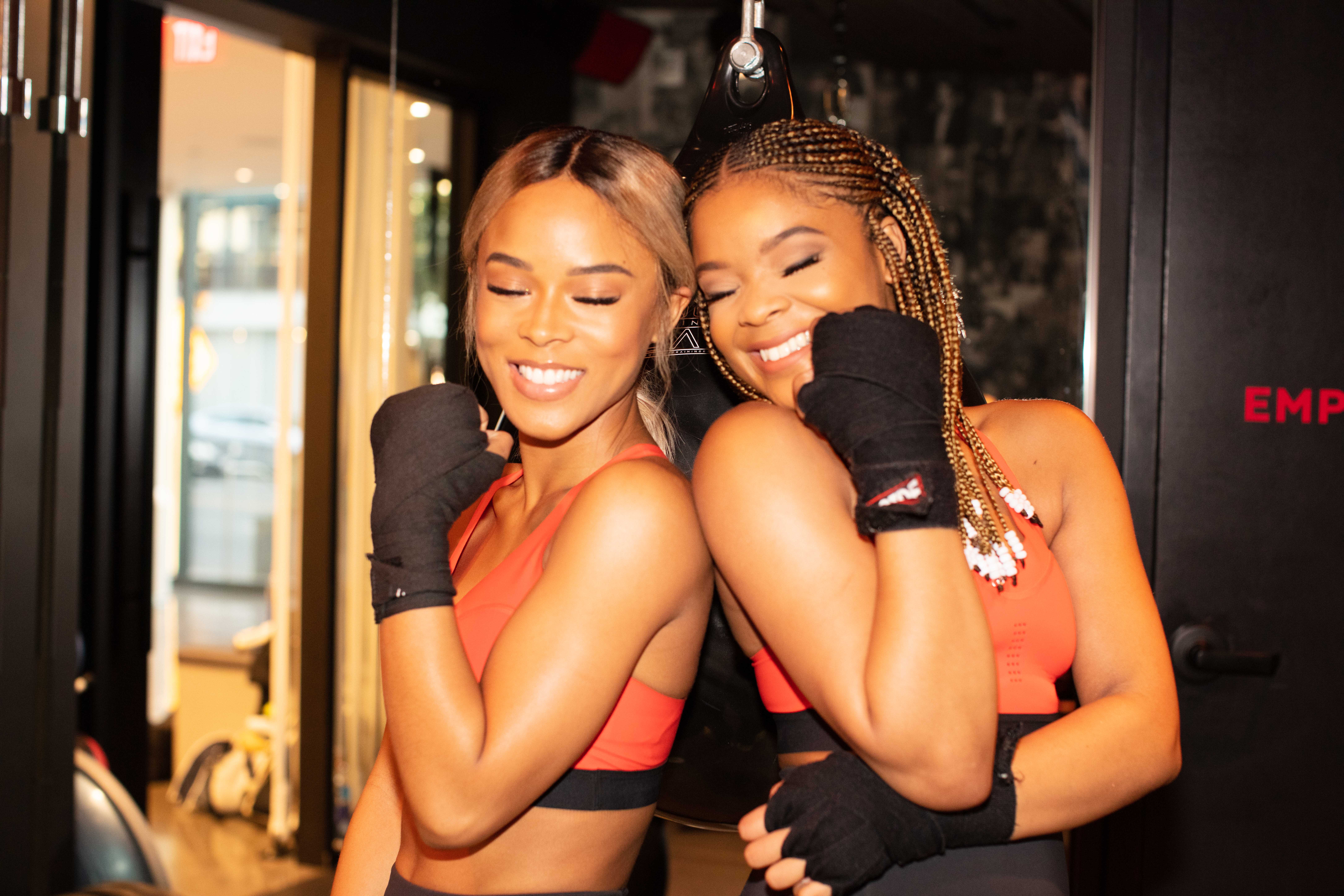 "Sports were a big part of my childhood, which is why staying active now is still such a priority for me," says Alexus. "If I wasn't in the entertainment industry I'd definitely be a basketball player or a tennis player." Ironically, McNeill says basketball was her main sport when she was younger, too.
She notes how difficult it can be to find healthy food options when you're in airports as frequently as she is. Rather than stress over that, something that's not fully in her control, she prioritizes time at the gym as a way to maintain a healthy lifestyle.
For both women, those hours in the gym mainly consist of cardio on the Elliptical, followed by short circuits where they focus on core and abs. Although they have limited free time, they both love taking hot yoga and boxing classes when they get the chance.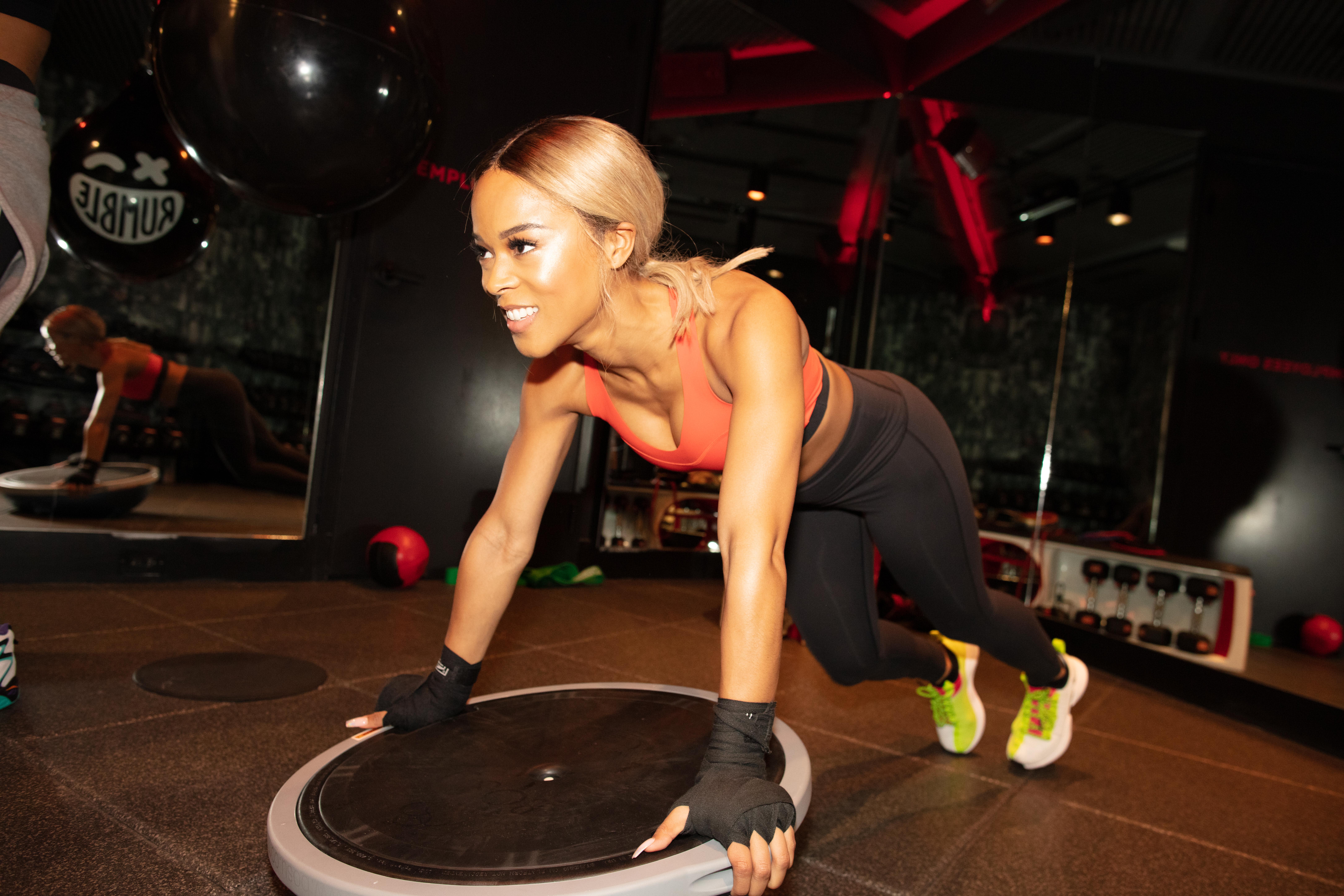 When we caught up with the women, they had just finished taking a boxing class together at Rumble Boxing in Los Angeles where they put Reebok's new PureMove Bra to the test.
The PureMove Bra is the first-ever bra treated with Motion Sense Technology. The technology is designed to respond to breast movement, meaning the fabric will naturally stiffen during high impact movements, like when you're throwing punches, and release during low impact movements or moments of rest. Alexus described the fabric as feeling like "a second skin."
"I enjoy boxing because it challenges you to keep both your body and your mind engaged," McNeil says. "It's also a great way to stay motivated throughout the workout as you have to really focus in the moment and anticipate what's coming next."
Alexus adds, "With boxing, it's almost like, you're not distracted, because you have to focus so much." She also calls out how refreshing it was to work out alongside McNeill rather than by herself like she usually does.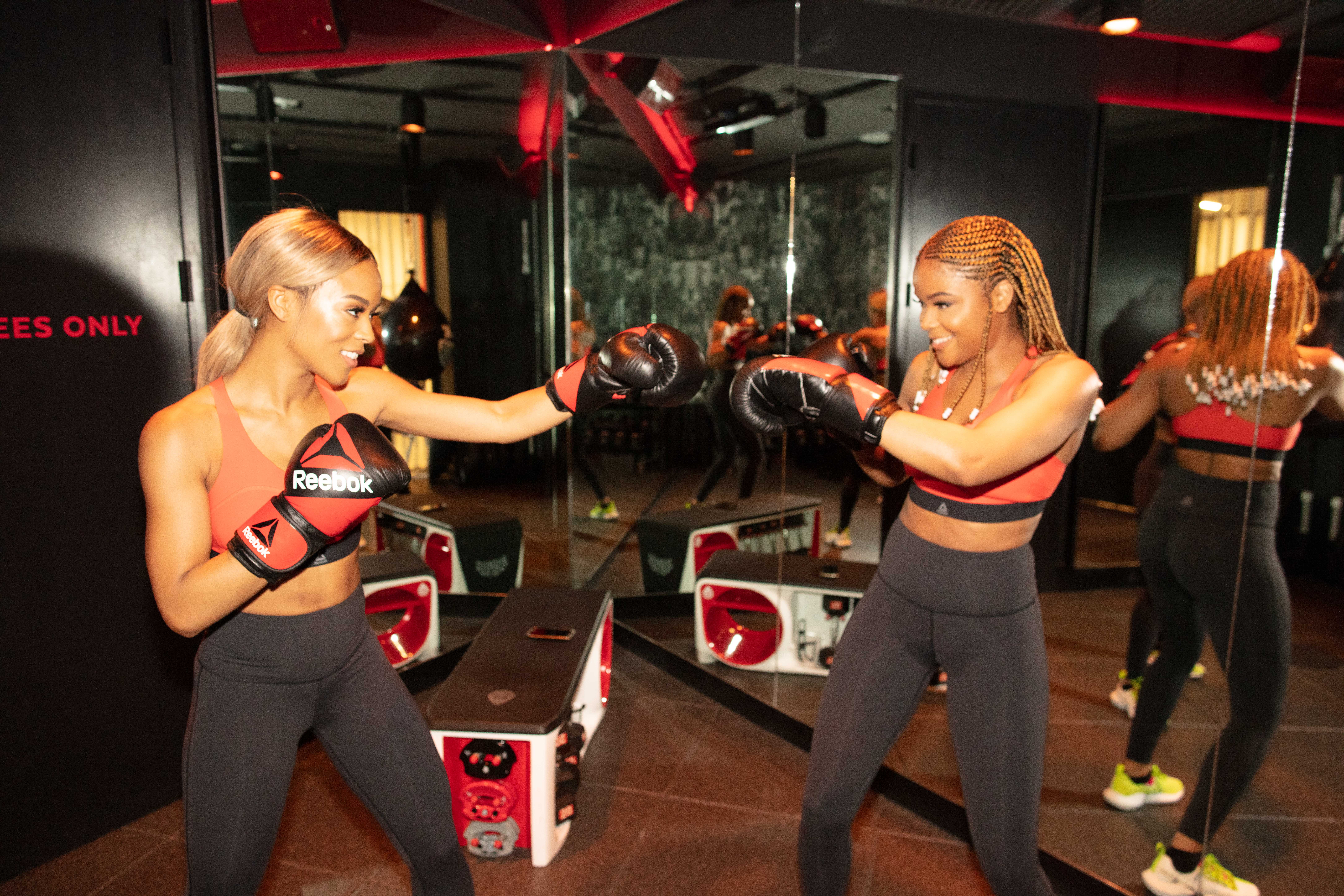 "Going to the gym with a friend is the perfect way to make workouts more fun and social," she says. "Not only are you getting physically stronger together, you're also building a stronger friendship by pushing one another throughout each rep."
"I can get so lazy by myself," nods McNeill in agreement. "But when you have a friend, you're like, 'Come on, girl!'"
Even if they're only seeing each other for one hour for a workout classes, both believe it's important to build bonds with other young women in the industry, just as they've done with each other. Alexus says, "We work in a tough industry – a support system is key to surviving the daily pressures to look a certain way. I would say the best way for women to thrive is to look to one another for support."
"Just how other strong African American women set that path for us, that's kind of our job to support each other and do the same."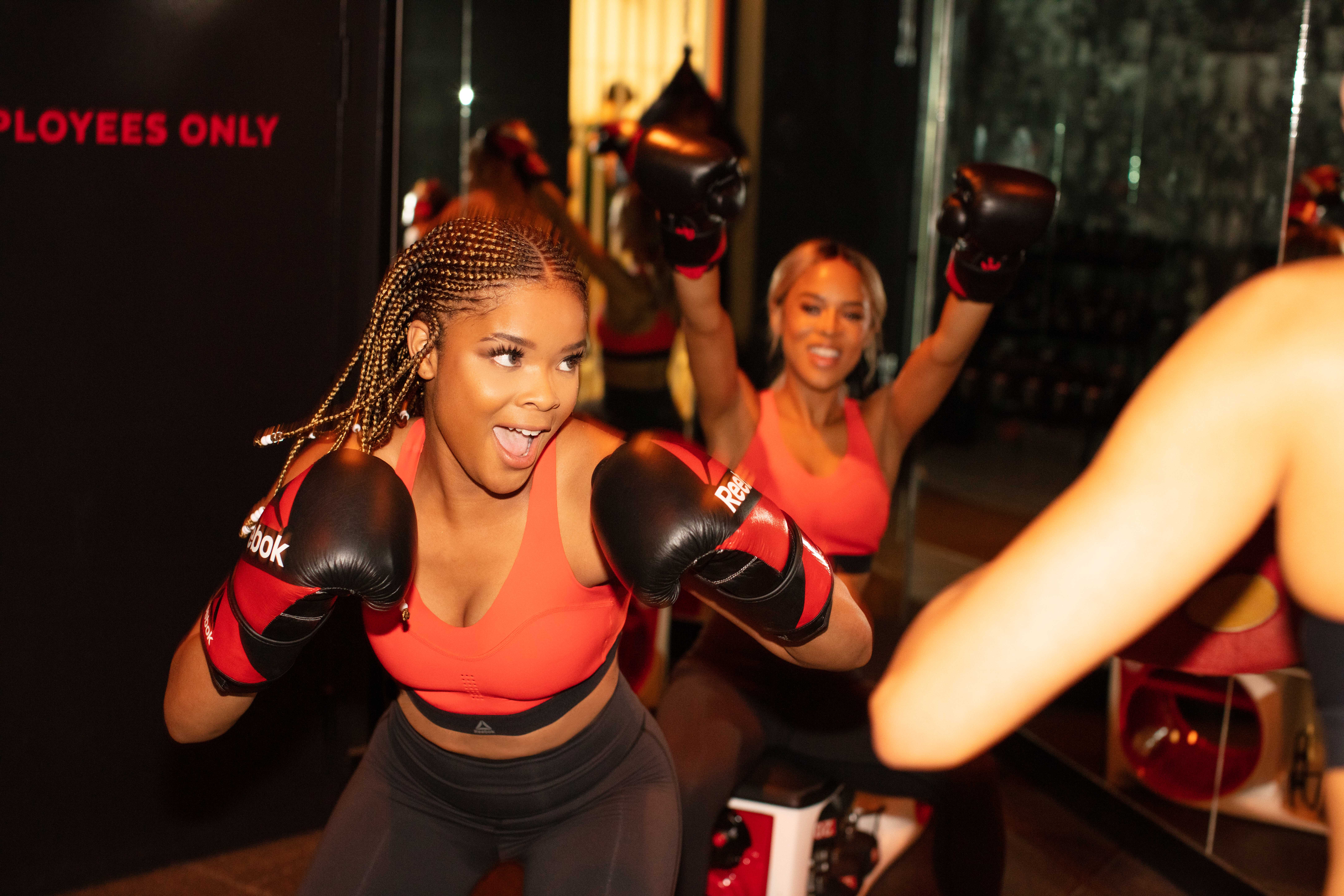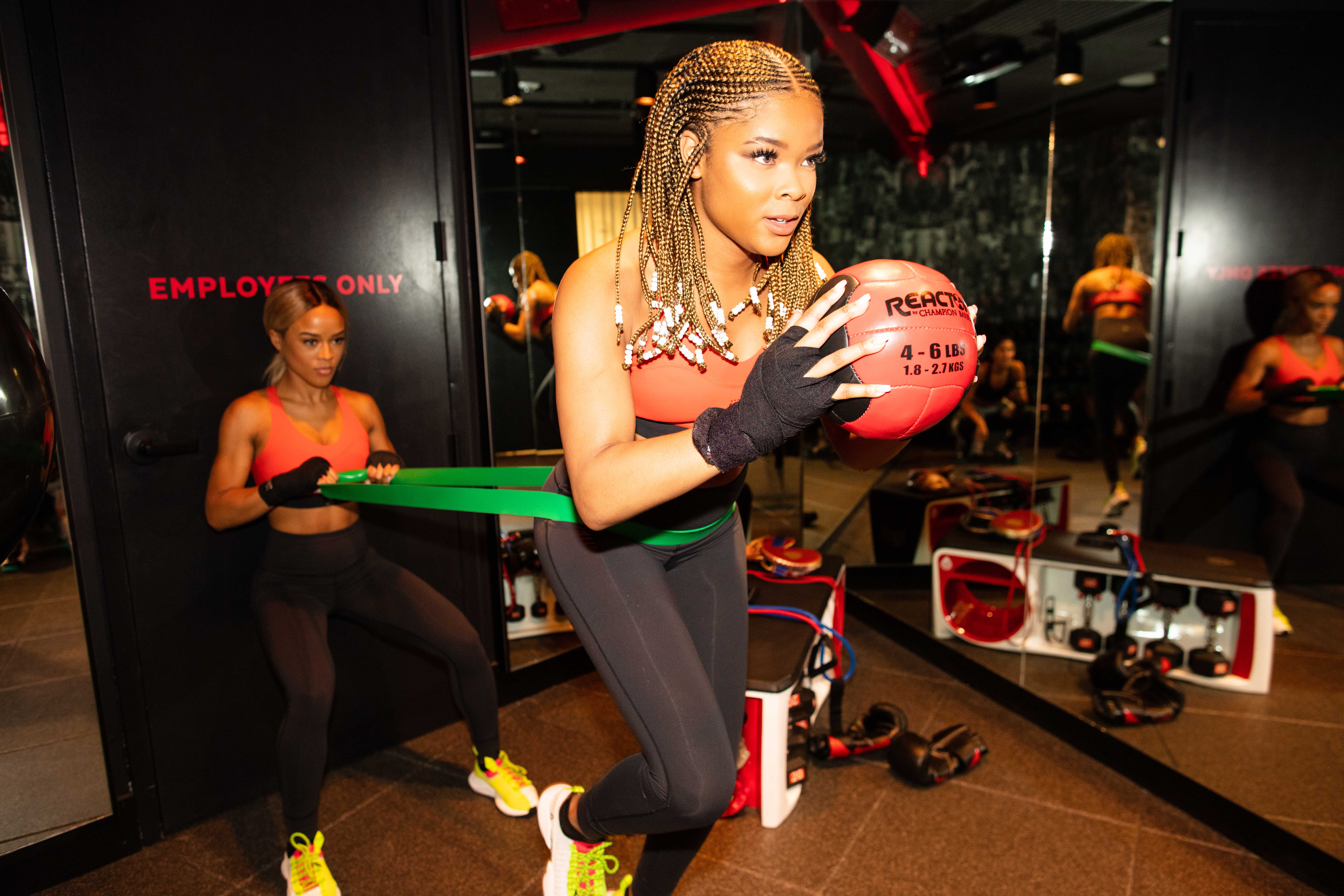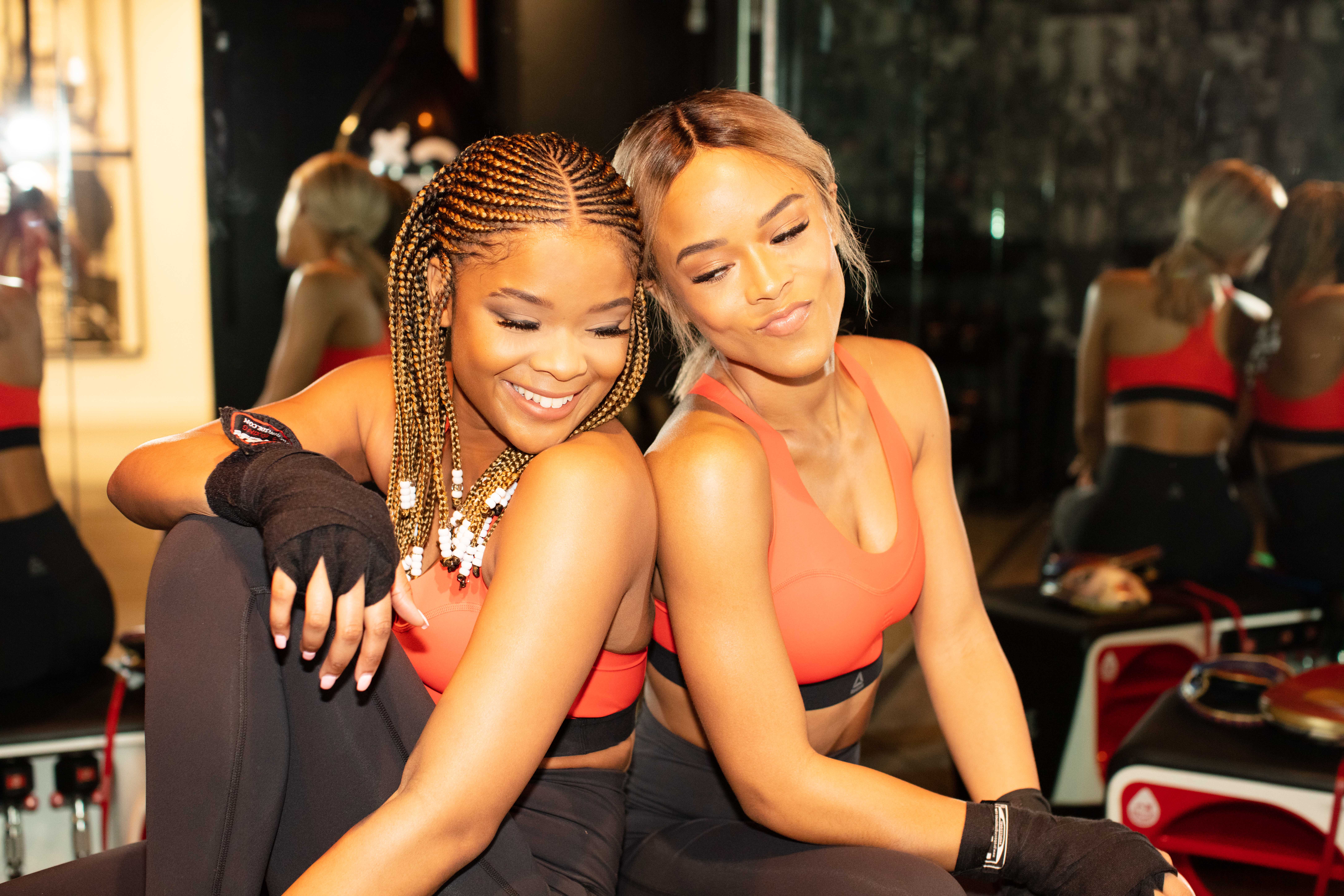 Shop the Reebok PureMove Bra.