Best Gym Shoes for Women: What Is Right for Your Workout?
Find the perfect fit for your feet—and your sweat style—here.
Let's be honest: few things motivate us to actually hit the gym like a great new pair of sneakers. Sure, there are days where we can't wait to let out stress by throwing around weights or punching the bag, but other days, it's the sheer desire to show off our latest and greatest workout shoes that gets us out of bed at 5 a.m. And there's nothing wrong with that!
But here's where things can go wrong. You might be in the mood for a workout of squatting, lunging, and box jumping, but is that what your shoes were designed to give you the most support for? Just as not all sneakers look the same, they're not all intended for the same activities, either.
To make sneaker shopping easier, we're breaking down the best gym shoes for women.
If you take HIIT, circuit or boot camp classes: Speed Her TR Gym Shoe
If your workouts include burpees, sit-ups, mountain climbers and sprints, chances are you are doing some form of high intensity interval training (HIIT). The nature of HIIT workouts is that the movements are fast-paced and constantly changing to keep your heart rate high and your body moving. Enter: the Speed Her TR. This gym shoe is ideal for the woman whose day-to-day training incorporates bodyweight movements, dumbbells, bands and plyometric exercises. The Speed Her TR is tough enough to withstand the wear of your workouts and light enough to not weigh you down. As an added bonus, even though the Speed Her TR isn't technically a running shoe, you can comfortably run up to five miles in these.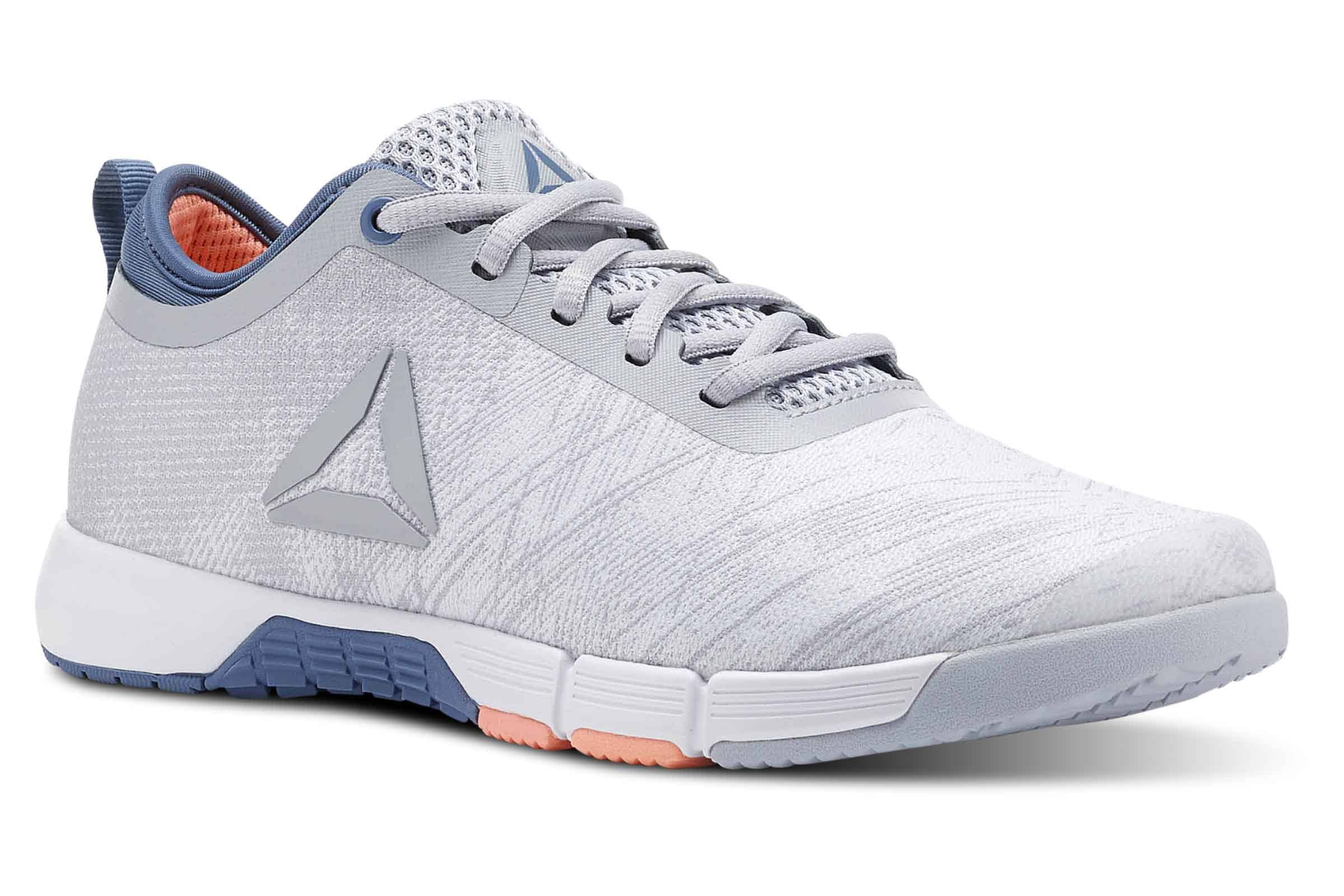 Speed Her TR, $80; Reebok.com
The Nano 9 was created by the CrossFit community, for the CrossFit community. Get ready to take your training beyond the Box, as these sneakers have been completely redesigned. These women's gym shoes have an extensive history that just keeps getting better. Through work directly with the CrossFit community, the workout shoe's rich legacy has experienced an evolution. Who better to help design these Nanos than some of the most well-renowned individuals in CrossFit history? These experts helped to create the newest iteration, which has resulted in functional improvements to a classic. The sneaker takes all of the greatest parts of the Nano and brings things to the next level. One notable feature is the Flexweave upper, which has been newly customized for various workouts. It outperforms the flexibility of traditional Flexweave, which will help you move quickly from one movement to the next. These fibers are woven in the shape of a figure-8, which offers strength and lightweight support. This material is tough enough to take on your most dynamic moves. With the new additions to these gym shoes, you'll be fully supported during sprints, rope climbs, and anything in between. These women's workout shoes have just the right mix of retro and modern details, so you'll be on trend when sporting them. The re-engineered Nano 9 is truly a Nano for All.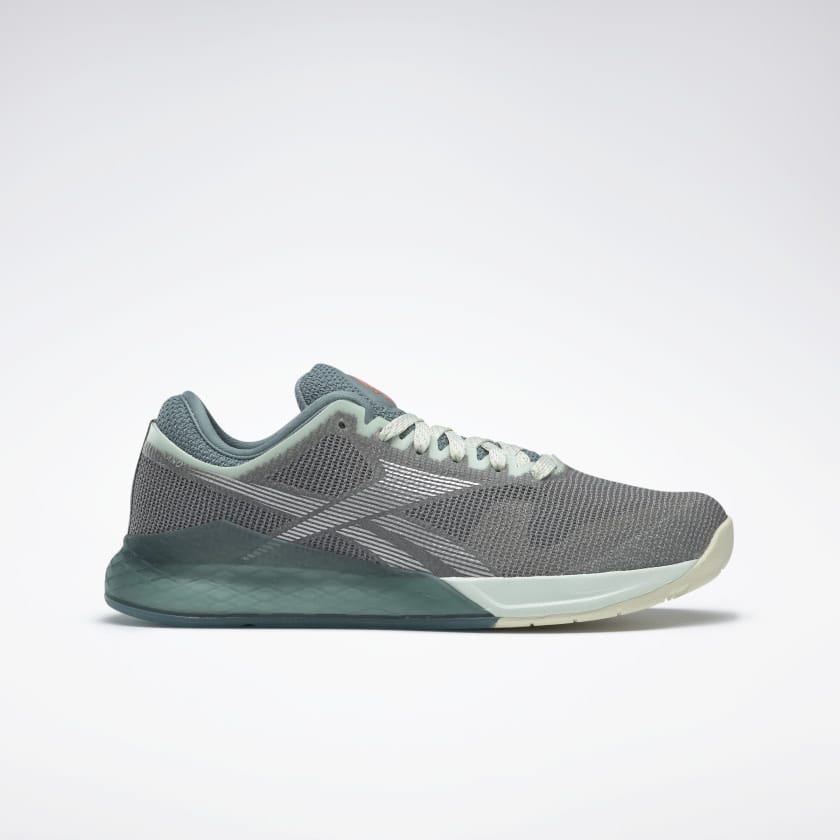 Reebok CrossFit Nano 9, $130; Reebok.com
If you do heavy weightlifting: Legacy Lifter Gym Shoe
The Legacy Lifter is a technical weightlifting shoe intended to be worn by powerlifters and Olympic lifters alike. We know what you're thinking: How do I know if I need a weightlifting shoe or if my regular gym shoes will suffice for the lifts incorporated into my training? If you are performing light to medium weight lifts within a circuit workout or boot camp class, a technical weightlifting shoe is probably not necessary. But, if you're trying to PR a lift or your entire workout is devoted to heavy strength training, investing in a technical weightlifting shoe will set you up for success. How? Look at how tall the heel is on the Legacy Lifter. This higher heel allows for optimal squat positioning. Likewise, the two adjustable upper straps allow your feet to feel more locked-in and grounded.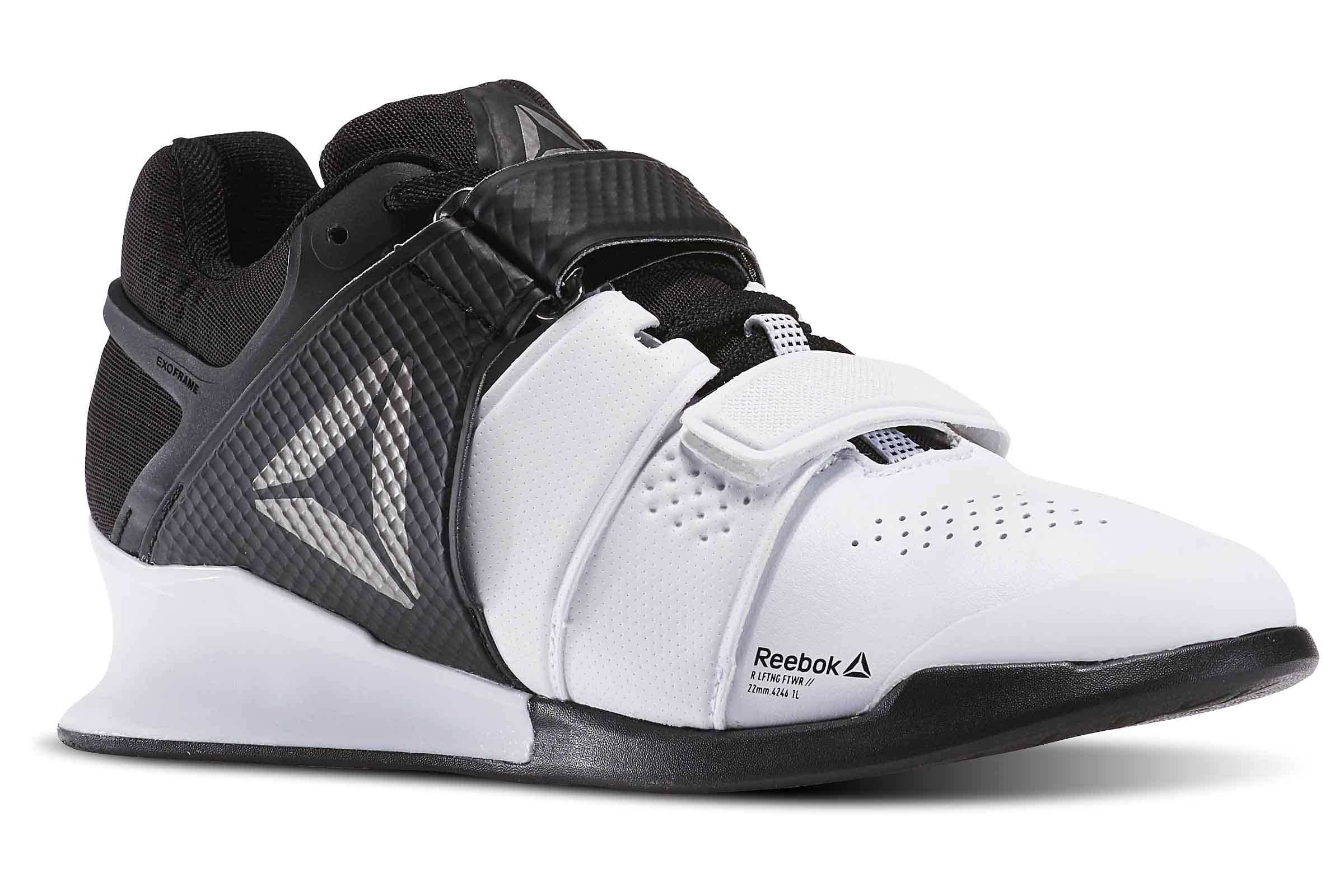 Legacy Lifter, $200; Reebok.com
There's no denying that the Sole Fury looks good. But slip a pair on your feet and you might be shocked by how good it feels, too. If your number one priority when selecting gym shoes is comfort, the Sole Fury should be at the top of your list. The split-cushioning outsole removes weight, making the Sole Fury more flexible and lightweight than other workout shoes. The fact that the sockliner is made of foam adds to that comfort.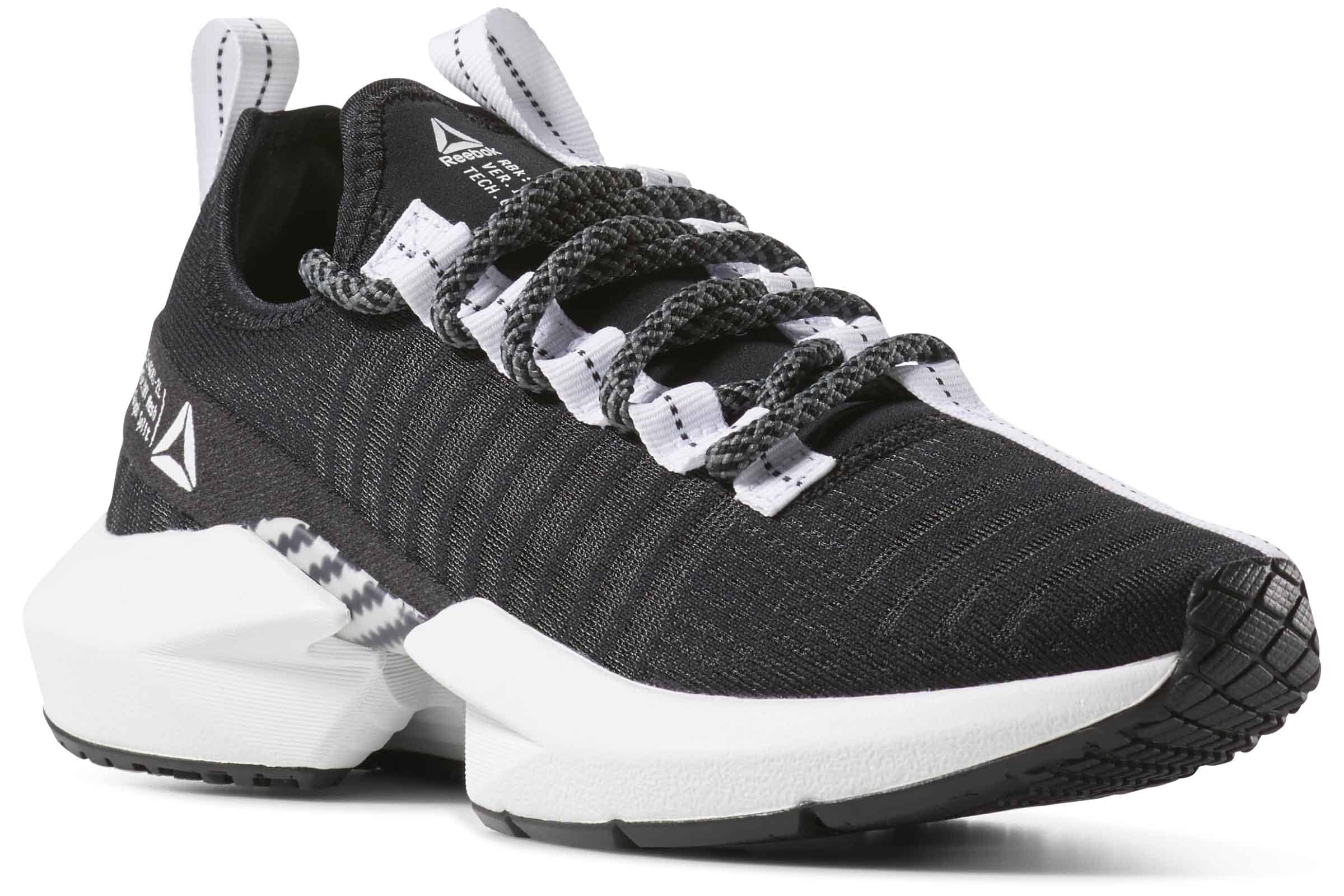 Sole Fury, $90; Reebok.com
If you are a woman with narrow feet, you may have become accustomed to never quite feeling snug in your sneakers. The Speed TR Flexweave is about to change that! Similar to the Speed Her TR mentioned earlier, the Speed TR Flexweave is a versatile shoe that's great for cardio days, light to moderate weightlifting and studio classes. The difference is that this version has a Flexweave upper. Flexweave is an innovative, figure-8 weave material (you'll notice the shoe has a more woven look to it) that makes a shoe more flexible and more durable simultaneously. Adding the Flexweave material to gym shoes makes the fit feel more snug … which is exactly what those with narrow feet are looking for!
Speed TR Flexweave, $100; Reebok.com
Yes, the Nano 8 was created with CrossFit athletes in mind, but if you're a woman with wide feet, you would be smart to purchase a pair of Nanos regardless of whether or not CrossFit is your workout of choice. Why? The Nano 8 has a wider toe box (hint: the front part of a sneaker that covers your toes) than your average sneaker. It's designed this way because people's toes naturally expand and separate when they lift weights – something done frequently in CrossFit – which means having extra space in the front part of a shoe is essential. So, even though the Nano 8 does not come in wide sizes, you will notice that it has a naturally wider fit.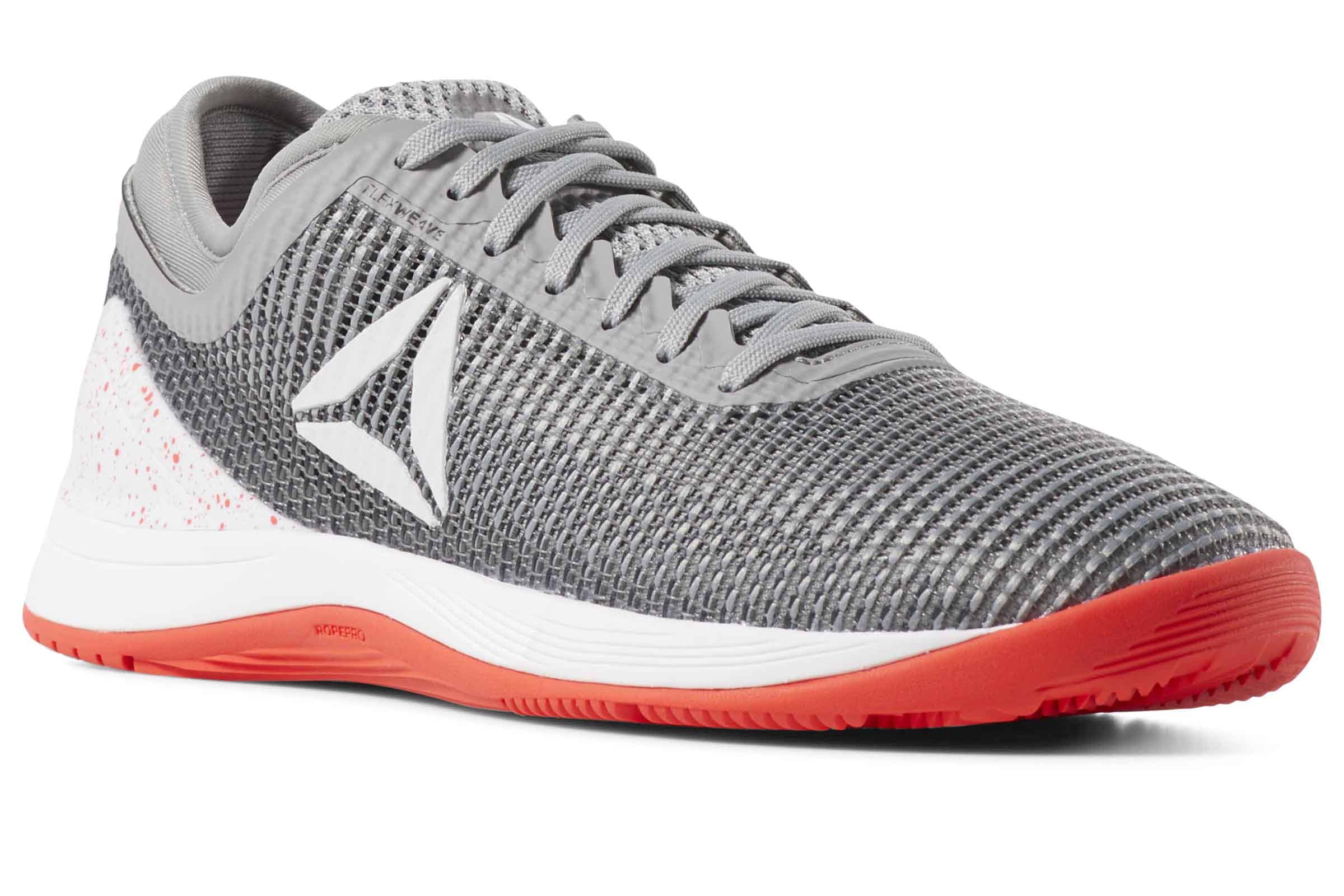 Reebok CrossFit Nano 8, $130;
Reebok.com
Take your run to the next level in Forever Floatride Energy. You'll have power with each and every step thanks to the design of these shoes. The perfect everyday running shoe, wear these the next time you're looking to cut out distractions. Your splits will be fast due to the Floatride Energy Foam. This midsole provides lightweight cushioning from start to finish. This technology is just what you need to give you increased power. The responsive fit of the shoe will ensure that you're always one step ahead. Take each stride in comfort with the mesh upper, which offers support and breathability. You'll stay secure on your next jog so that you can focus on putting in the miles. This workout shoe is exactly what you need when you're looking to up the intensity on your next runs. Another exciting part of this gym shoe is that it comes in fun shades like orange and light blue. Not only will you look amazing, but you'll also be more visible on your next run thanks to the sunny and bold pops of color on these kicks. These shoes are cool, yet minimalistic enough to not be overpowering. The modern design is sleek and understated, but still eye-catching due to the brightly-colored upper. Wherever your run may take you, push your pace in the Forever Floatride Energy.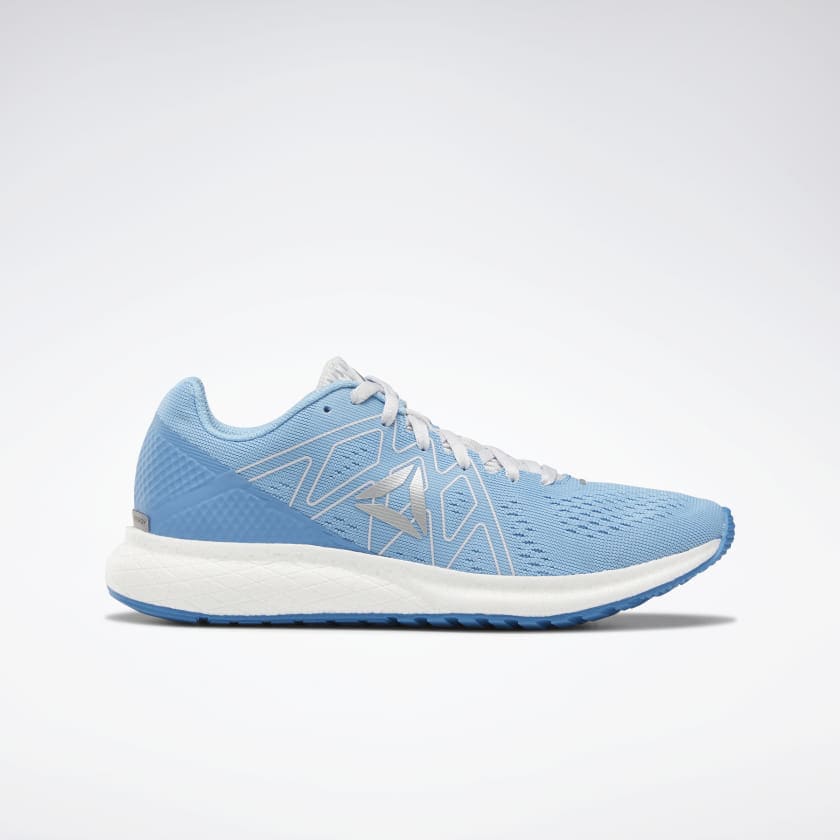 Forever Floatride Energy, $100; Reebok.com
This CrossFit shoe has been designed especially for the women of the CrossFit community. The Reebok CrossFit Grace will provide you with the agility you need to push through your next workout. This women's gym shoe is supportive, which is essential to helping you push through difficult workouts. The rubber outsole was made to keep things durable and provide traction. WODs can definitely get intense, and these sneakers are up for the challenge of handling any impact or fast movements. Fly through your next workout in these stylish workout shoes. The low-cut design allows for freedom of motion and quicker transitions. CrossFit sessions are known to be unpredictable, and this gym shoe was created with this in mind. It's ready to take on whatever movement comes your way. The sleekness of this shoe will keep you looking amazing even when things get difficult. Go for your next PR in these women's gym shoes. Designed to be just as strong as it is beautiful, the Reebok CrossFit Grace is the shoe you need to add some agility to your next session in the Box.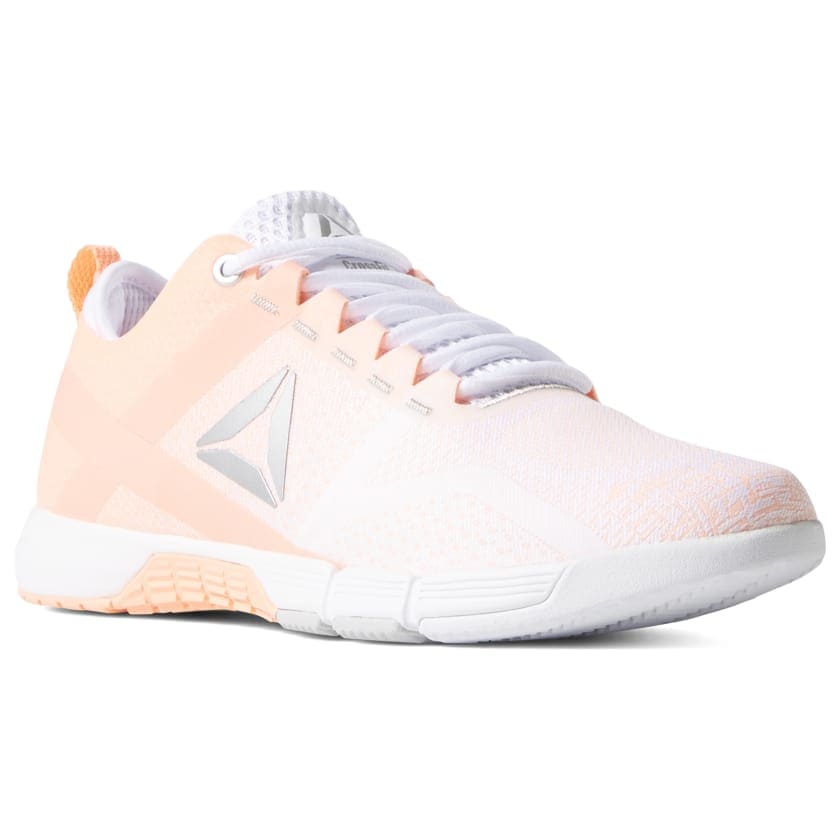 Reebok CrossFit Grace, $100; Reebok.com
The Actifly Indoor Cycling Shoe will help you power through tap backs and sprints with ease during your next spin sesh. These cycling shoes have been designed with no detail left behind. Whether you're a regular in studio classes or a cold-weather cross-trainer, get ready to take things up a notch in these women's workout shoes. Nobody wants to feel sweaty and uncomfortable in their sneakers, and this pair has been created with this in mind. You'll find antibacterial and anti-odor treatments throughout these shoes, so you can focus on peddling. The honeycomb perforated insoles will keep things light and breathable even when temps get high. As you clip in and get ready to start class or venture on an outside journey, the hook-and-loop straps will help keep you feeling secure. You'll also get flexible support because the outsole has been injected with nylon and fiberglass. Another added bonus? These workout shoes were made to be compatible with all major road and SPD cleats. So, whether you prefer peddling in a dark room to the newest tracks or you're more into taking in the scenery in the great outdoors, this is the cycling shoe you need. Get ready to turn it up when you climb your next hill in the Actify Indoor Cycling Shoe.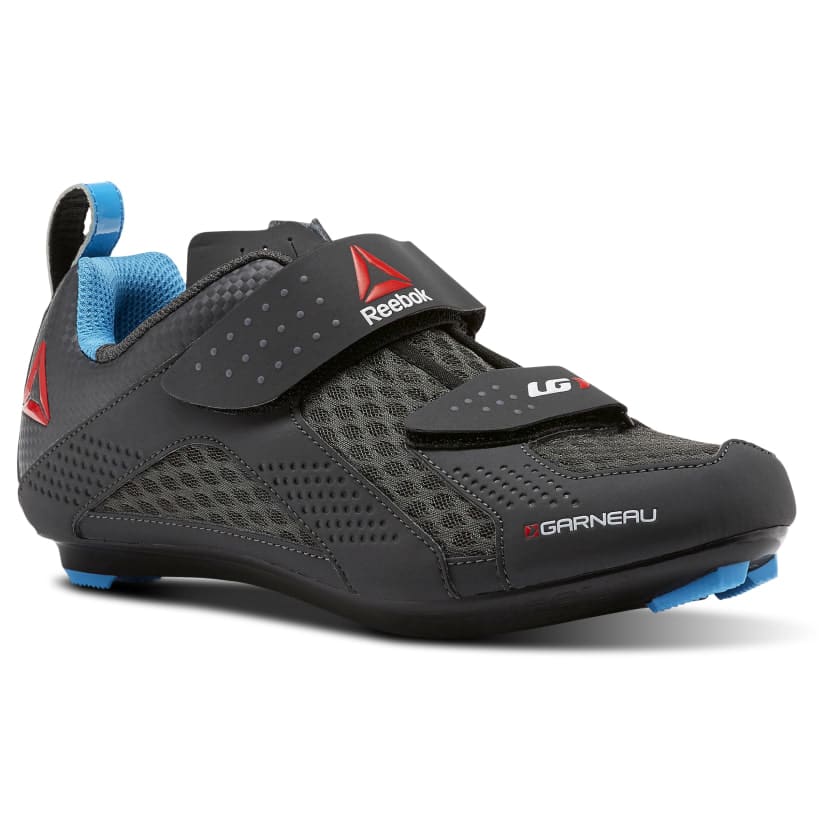 Actifly Indoor Cycling Shoe, $109.99; Reebok.com
If you're taking a dance or studio class: Guresu 2.0 Gym Shoe
The Guresu 2.0 is the modern workout shoe you need for your next studio class. There's no denying that this sneaker looks super sleek. This women's gym shoe is not only modern looking, but it also doubles as a functional shoe for any classes you may take. If you're a regular at Barre, HIIT, or any other studio-based class, then these kicks are just right for you. Even if you've been to a class religiously, you can never really know what's on the agenda when you first step into the studio. The Guresu 2.0 is durable enough to take on any new movements that may come your way. The flexibility from the neoprene bootie offers complete and total comfort. The best part? These sneakers do not need to be laced up. So, there's no need to worry if you're running late for Zumba or you're in a rush to get home because you can slip in and out of these in no time. These women's workout shoes strike just the right balance between style and comfort. The Guresu 2.0 sneakers are so chic that you'll want to rock them both in and out of the studio.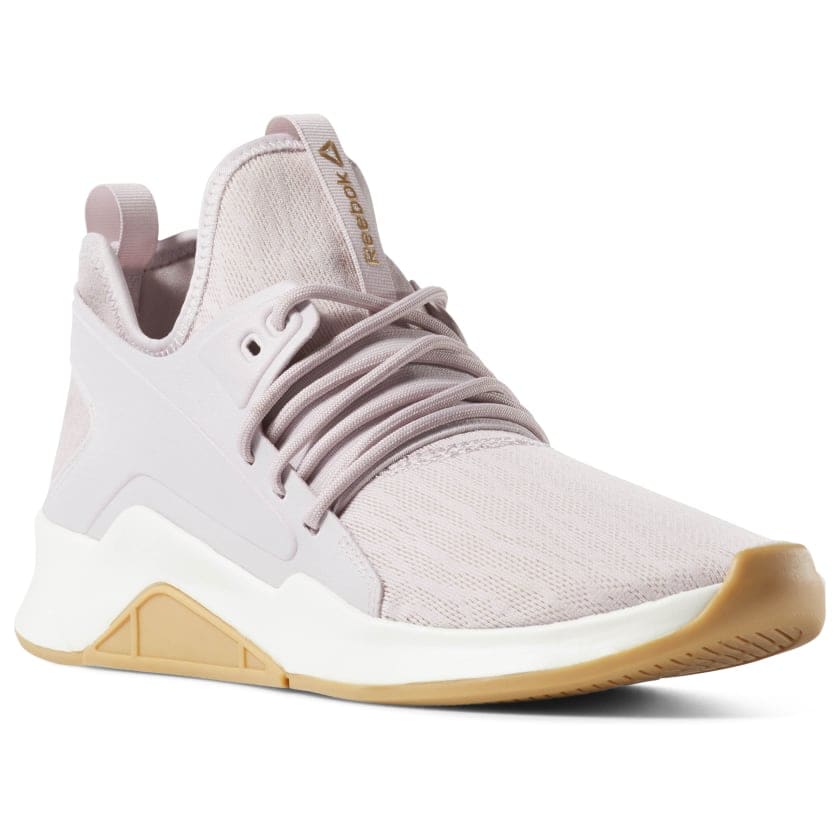 Guresu 2.0, $80; Reebok.com